You can say with confidence about these canned tomatoes: "You will lick your fingers!", They come out very tasty. At the same time, the recipe for preparing such pickled tomatoes is not at all complicated: the tomatoes are poured with boiling water twice (each time pouring out the filling and pouring new boiling water), and the third time with brine, pouring vinegar directly into the jars themselves. To make the tomatoes more fragrant, greens and spices are added to the preservation, although you can close them without them, only with garlic, it will also come out very tasty.
Ingredients:
For two liter jars:
Tomatoes – how much will fit in jars.
Garlic – 2 cloves.
Peppercorns black and allspice – 6 pcs.
Parsley – 6 – 8 branches.
9% vinegar – 3 tbsp. l.
For brine:
Water – 1 l.
Salt – 2 tbsp. l. (no slide).
Sugar – 6 tbsp. l.
How to cook:
1. For conservation, select ripe, hard tomatoes (depending on the size of the tomatoes, you may need from one to one and a half, or even two kilograms of tomatoes). Rinse and dry them.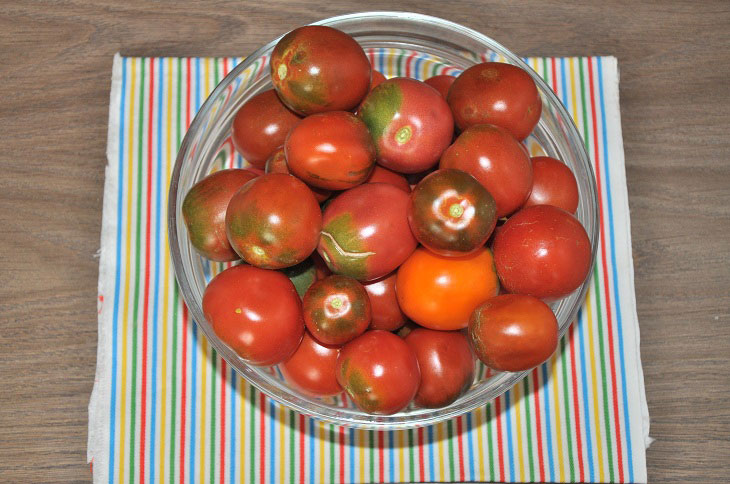 2. Prepare jars in advance (choose the volume of containers based on your needs), wash them well and sterilize them. Then, in each liter jar, put three peas of black and allspice, a clove of garlic (if you like pickled garlic, you can add more) and three or four sprigs of parsley (can be replaced with dill).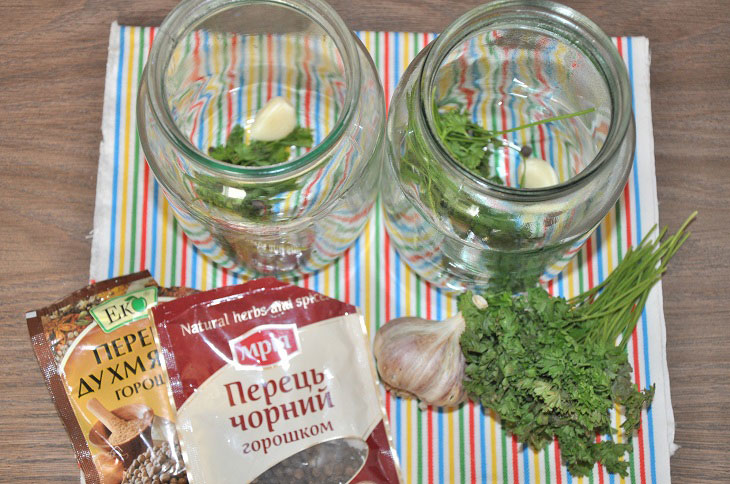 3. Then lay the washed tomatoes in dense layers.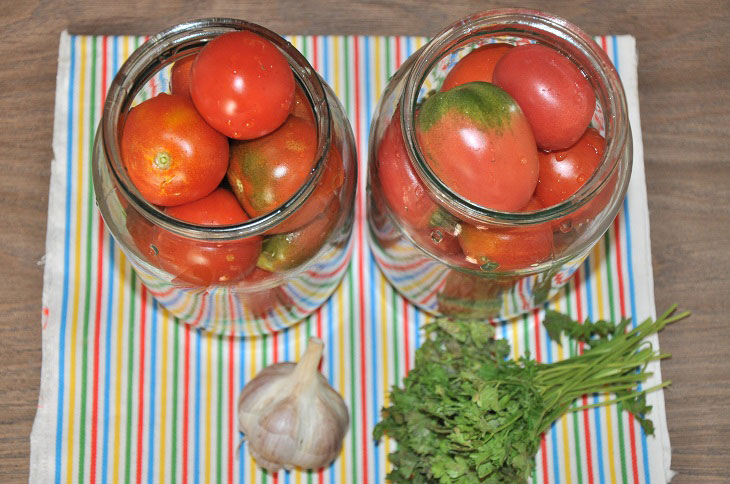 4. Pour boiling water over the tomatoes, cover the jars with iron lids and let them brew for 20 minutes.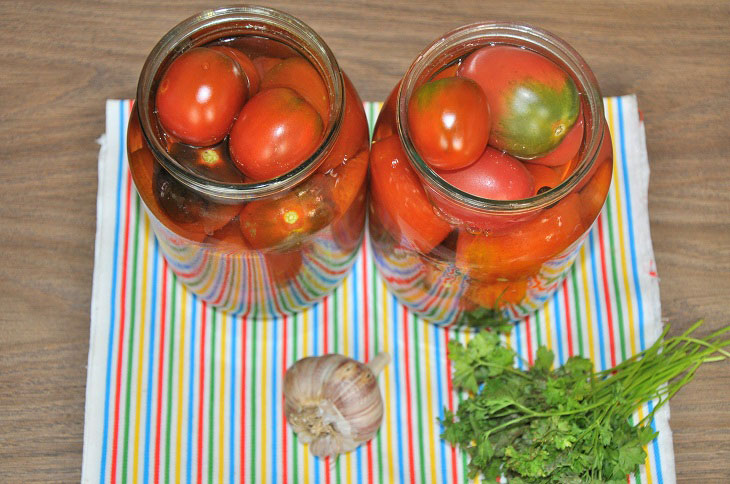 5. Then drain the filling (pour the filling into the sink), and pour the tomatoes with a new portion of boiling water. Let the tomatoes stand in boiling water for 5 minutes, then drain the filling again.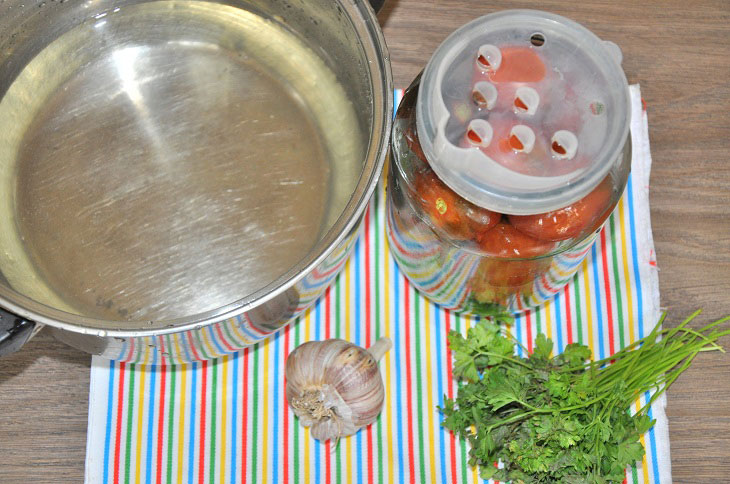 6. Boil new water, add salt and sugar to it, stir thoroughly and boil for a minute.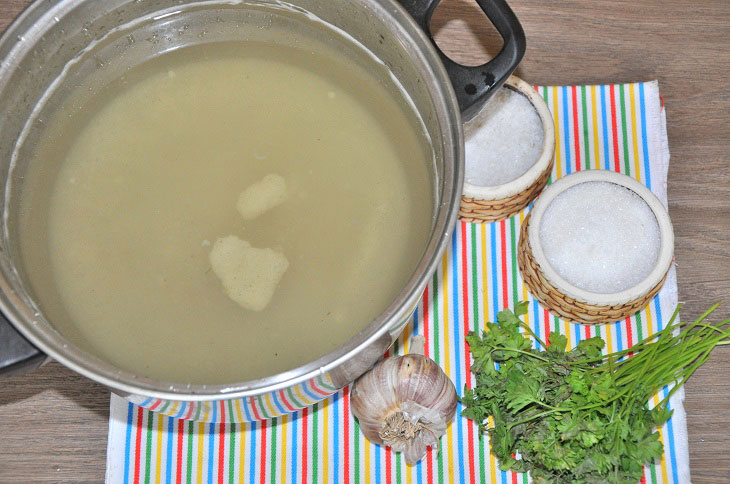 7. Add 1.5 tablespoons of vinegar to each liter jar.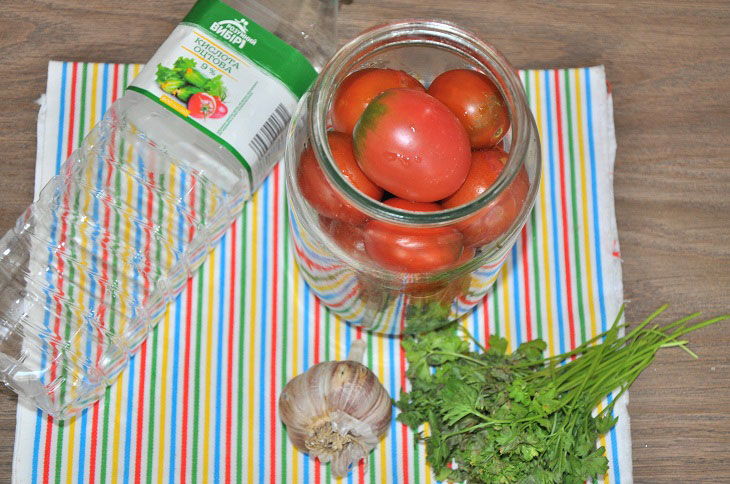 8. Then fill the tomatoes with hot brine and roll up the jars.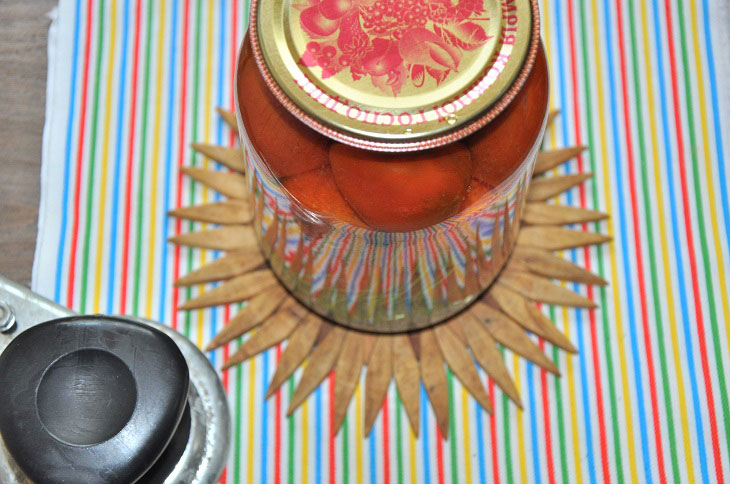 9. Wrap the spins with tomatoes until they cool completely, then put them in a cool place for storage.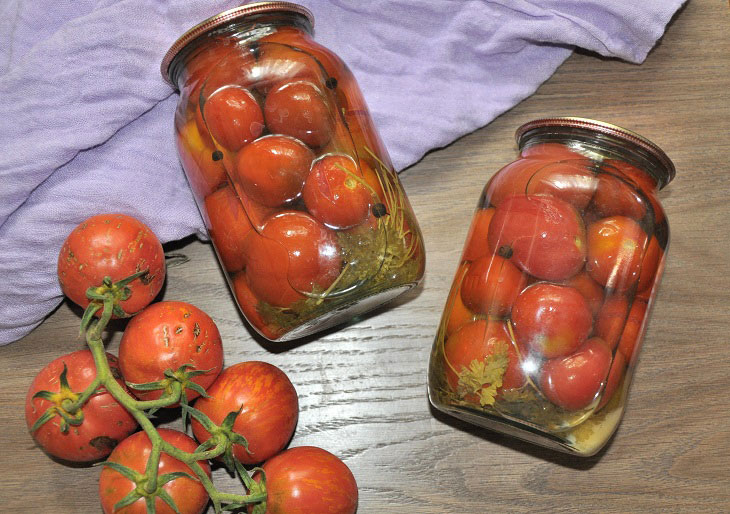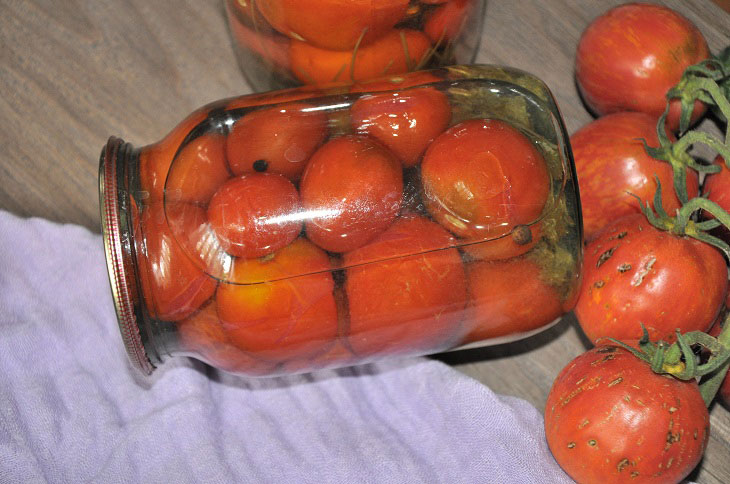 Bon appetit!