Triangles with suluguni cheese and sausage are a great option for a hearty breakfast or a quick snack. Despite the simplicity of its preparation, the appetizer turns out to be very tasty, and is somewhat reminiscent of cheese pasties.
In the presented step-by-step recipe, suluguni, half-smoked sausage and greens are used as a filling for pita bread, and the triangles themselves are dipped in an egg before frying, as a result of which they turn out to be soft, with a crispy golden crust.
Ingredients:
Thin lavash – 2 pcs.
Suluguni cheese – 100 – 150 g.
Semi-smoked sausage – 100 g.
Greens (parsley, dill) – 2 – 4 sprigs.
Sour cream – 0.5 tbsp. l.
Egg – 1 – 2 pcs.
Salt – to taste.
Vegetable oil – for frying.
How to cook:
1. Before you start cooking the appetizer itself, prepare the filling. To do this, grate the suluguni cheese on a coarse grater.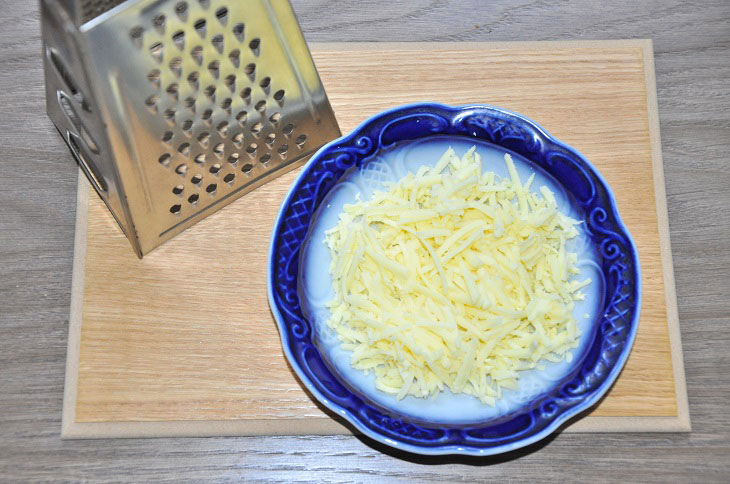 2. Cut the sausage into small cubes and add to the cheese.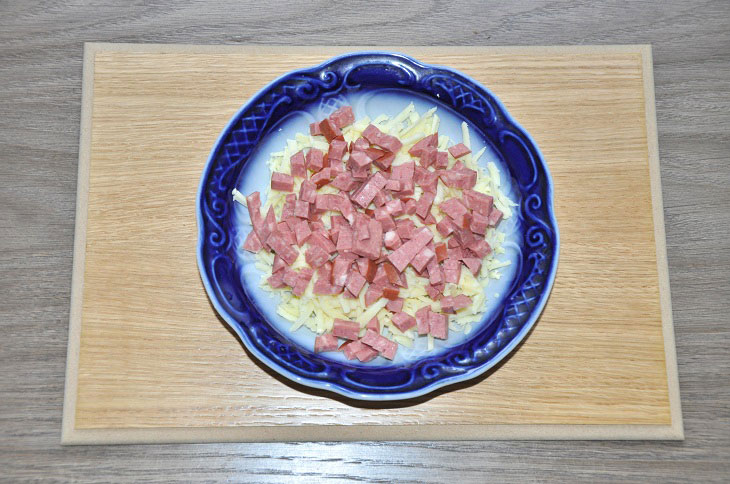 3. Wash the sprigs of parsley and dill, dry and chop (if you do not like greens, you can not add it to the filling).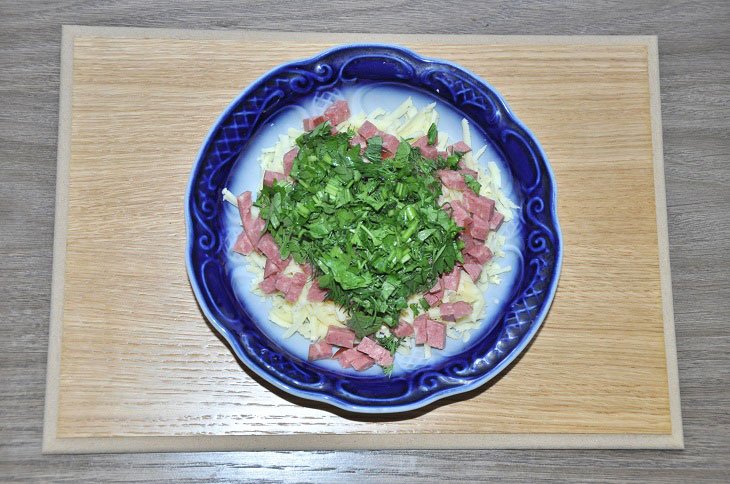 4. Thoroughly mix the sausage, cheese and herbs until smooth, adding sour cream to them (choose the percentage of fat content of sour cream based on your preferences).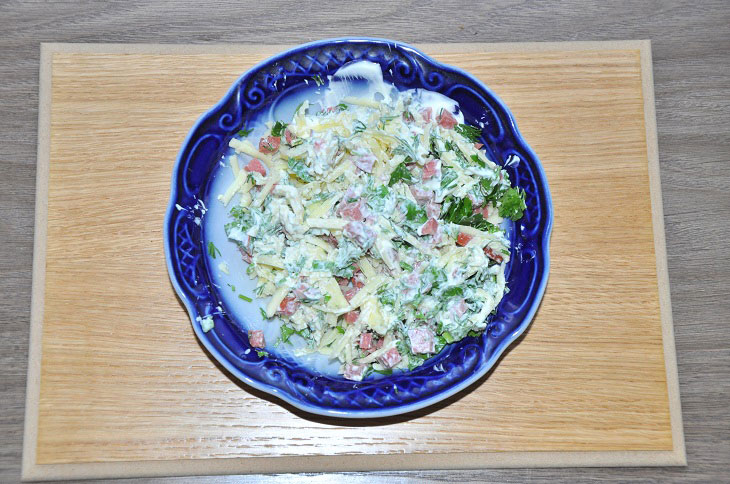 5. Cut thin pita bread into long strips, approximately 8 to 10 centimeters wide.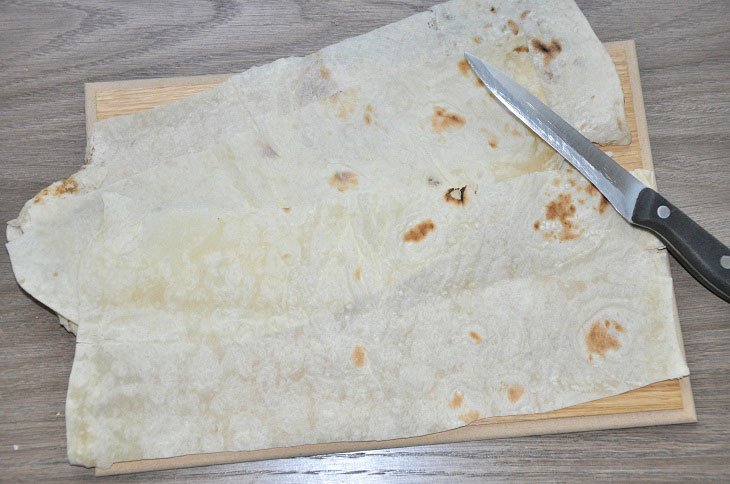 6. Put a tablespoon of the filling on the strips of pita bread.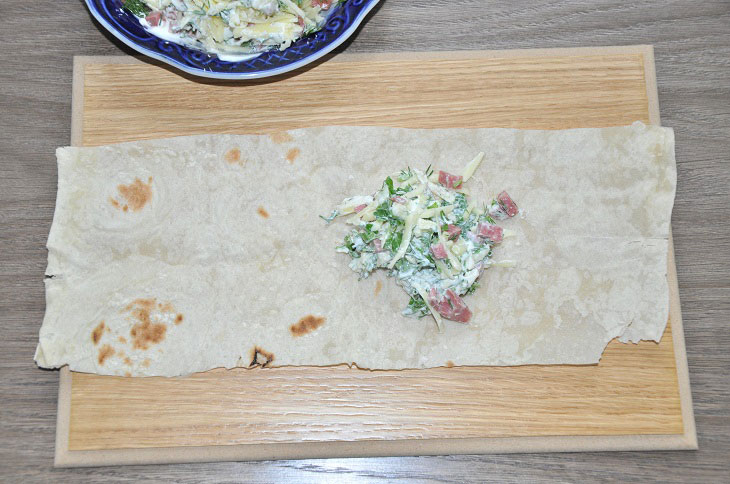 7. Gently wrap the filling, forming a triangle out of pita bread. Wrap the rest of the pita in the same way.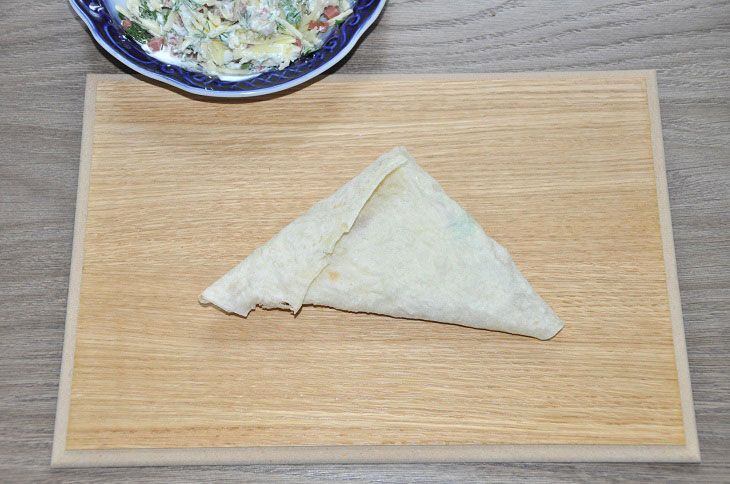 8. In a separate bowl, beat the egg, add a little salt to it. Dip each triangle with suluguni and sausage in an egg from all sides.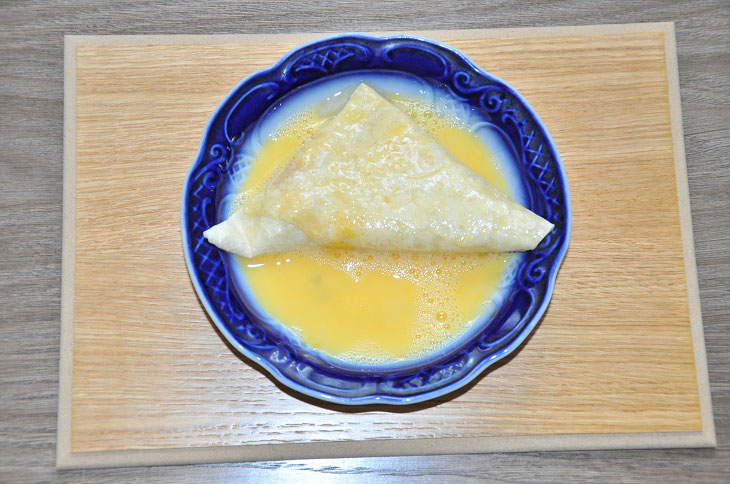 9. Then put to fry in a preheated pan with vegetable oil. Fry the triangles over low heat on both sides until golden brown.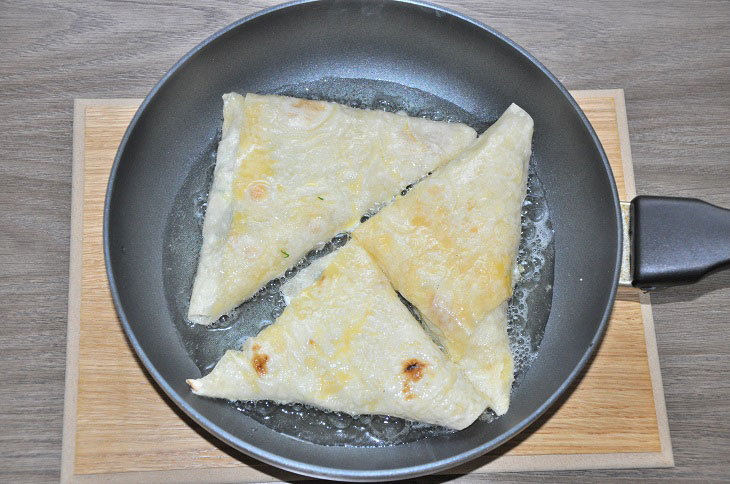 Ready-made triangles with suluguni and sausage, after they are fried, put on a paper towel to drain excess fat, after which, be sure to serve hot to the table.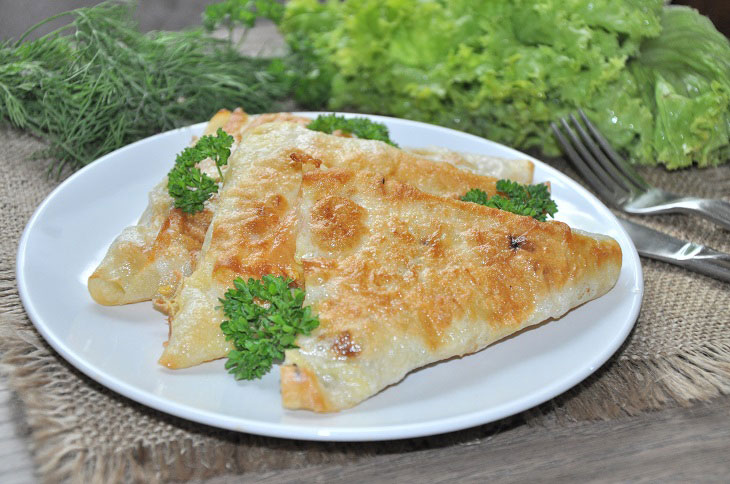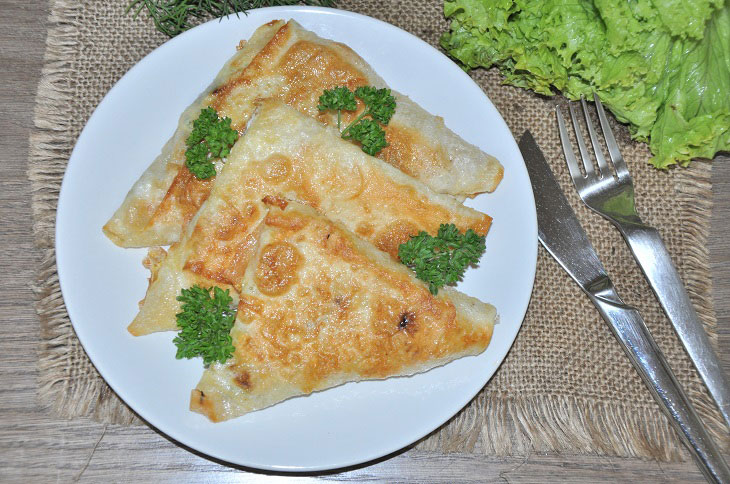 Enjoy your meal!