Fry meat-flavored oatmeal patties for family lunch or dinner. Unusual cutlets can be made from the most affordable ingredients – and this is oatmeal.
To make the cutlets taste like meat, use seasoning. You can buy seasoning for meat at any store. The aroma of such a seasoning is very bright and appetizing, the cutlets are really tasty and satisfying. Cooking them for lunch or dinner – you get a budget and nutritious dish.
Oatmeal has many trace elements and vitamins, improves digestion and well-being. In addition, oatmeal cutlets look so appetizing thanks to the crispy breadcrumbs.
Ingredients:
Oatmeal – 150 g.
Onion – 100 g.
Mayonnaise – 1.5 tbsp. l.
Chicken eggs – 1 pc.
Seasoning meat – 1 tsp.
Vegetable oil – 30-40 g.
Breadcrumbs – 80 g.
Salt, black pepper – to taste.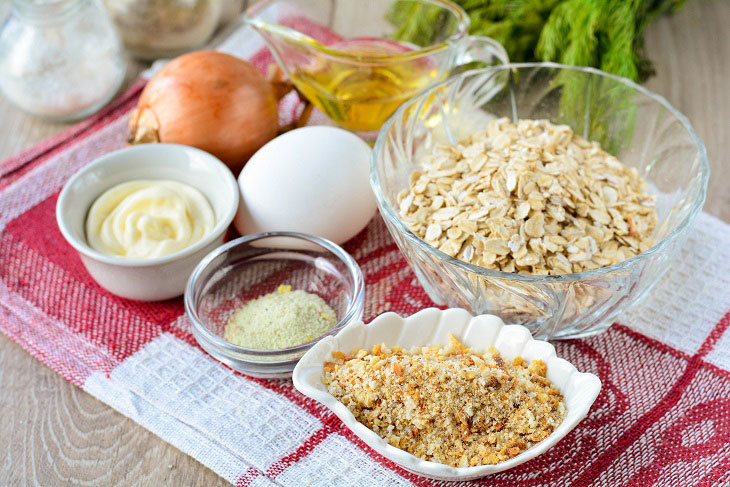 How to cook:
1. Peel and rinse onions under running water, cut into large pieces and put in a blender bowl. Grind the onion to small particles by scrolling the blender several times.
If there is no blender, grate the onion on a coarse grater.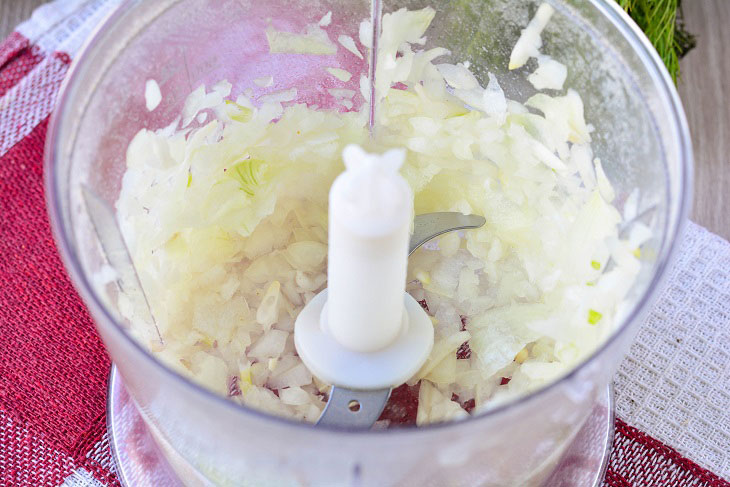 2. Mix oatmeal with juicy onions. The oatmeal will soften with the onion juice. Mix oatmeal with onions.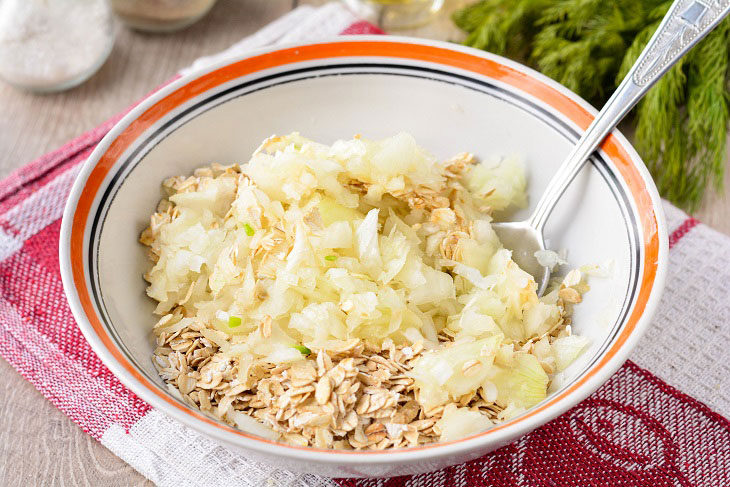 3. Add mayonnaise to oatmeal, add salt and black pepper to taste.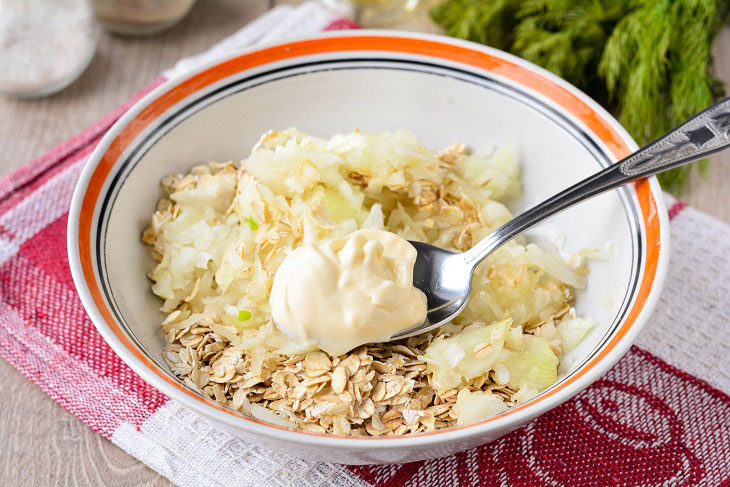 4. Beat in the chicken egg and mix.
With onion juice, mayonnaise and an egg, oatmeal will become twice as soft and swell.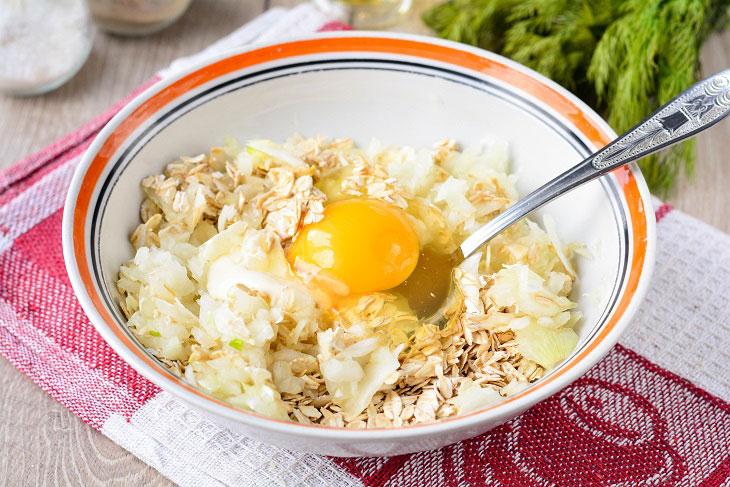 5. Add meat seasoning and mix again. Leave the minced meat for 15-20 minutes on the table, the grits will become softer.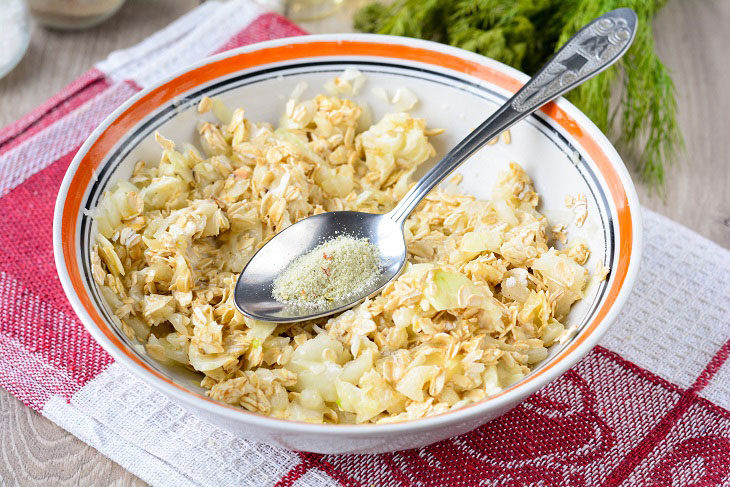 6. With hands moistened in water, mold round cutlets and bread them on all sides in breadcrumbs.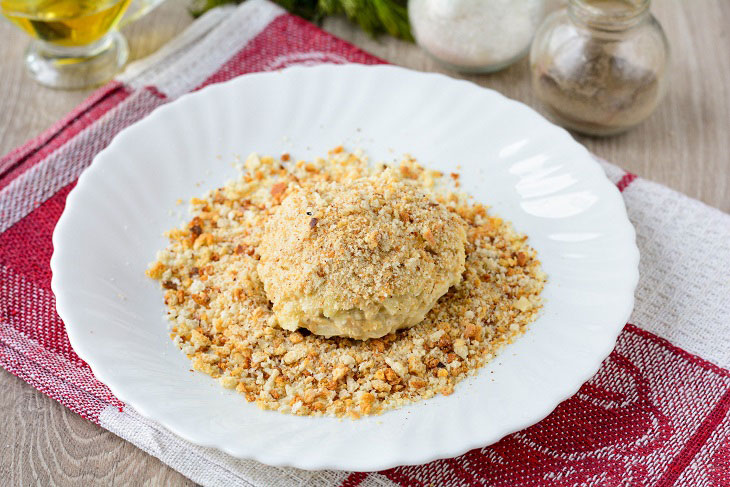 7. Heat the oil in a frying pan, make a moderate fire, not strong, put the cutlets and fry under the lid for 5-7 minutes.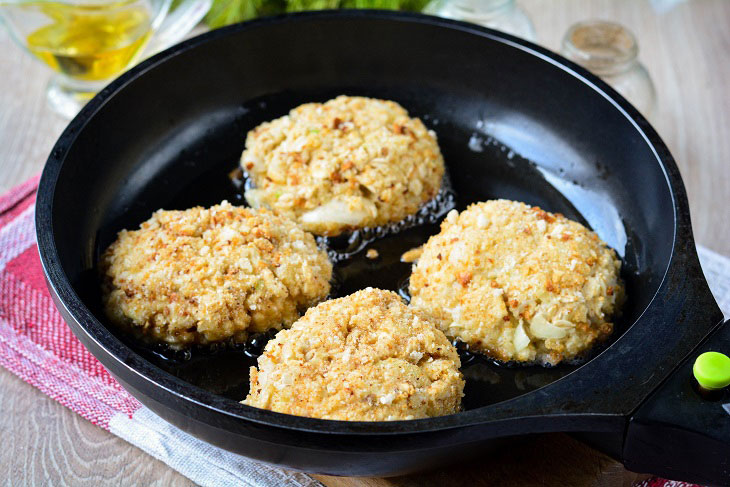 8. Turn the fried ruddy cutlets over, cook for the same number of minutes under the lid. Cutlets will steam, become lush and tasty.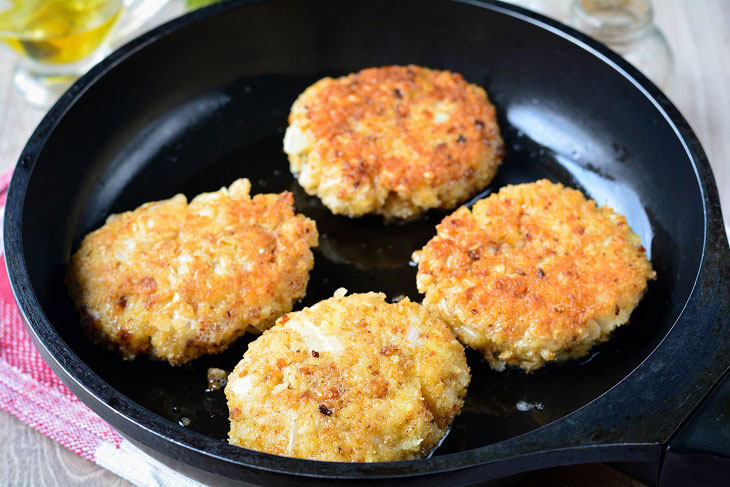 Oatmeal cutlets can be served hot or cold to the table. Everyone will appreciate this dish – both adults and children.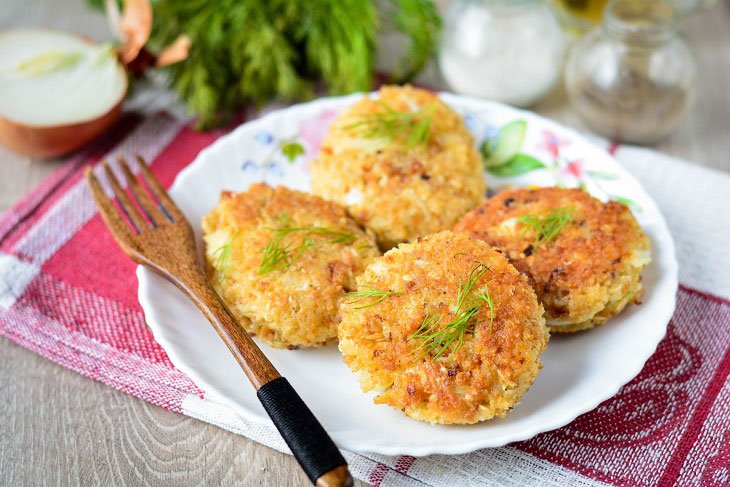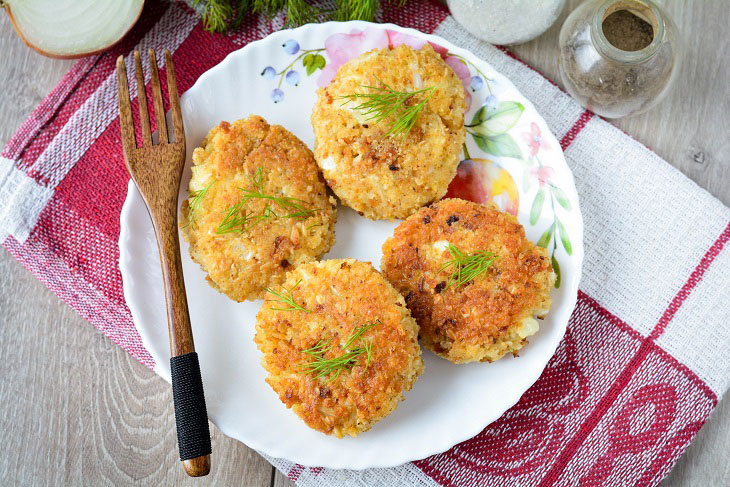 Enjoy your meal!