Appetizer "Shells" with red fish is perfect for a festive buffet or feast. The dish is bright and instantly arouses interest. Everyone wants to taste. And the appetizer is prepared very simply – the main thing here is a little sleight of hand and a delicious filling.
In principle, any filling can be – sausage, fried mushrooms, melted cheese, sprats or salted herring, but for the holiday we suggest using more refined ingredients. Red fish, olives and cheese are ideal here. These products are in perfect harmony with each other, and the appetizer is very tasty.
For snacks, use ready-made puff pastry, which means the dish will be ready in 15-20 minutes, which is good news.
Ingredients:
Puff pastry, ready-made – 200 g.
Salted red fish – 80 g.
Olives – 40-50 g.
Hard cheese – 40 g.
Egg yolk – 1 pc.
Lettuce leaves – 2-3 pcs.
Mayonnaise – 2 tbsp. l.
Sesame – 2 tbsp. l.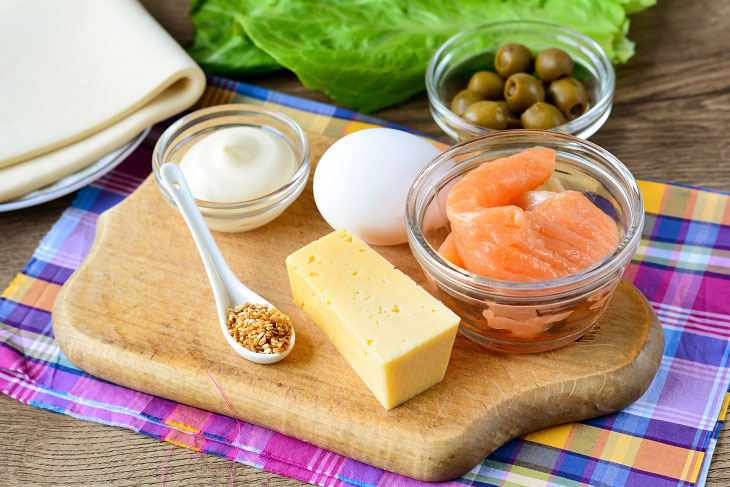 How to cook:
1. Roll out the thawed puff pastry a little and squeeze circles with a diameter of about 5-6 cm with a small glass.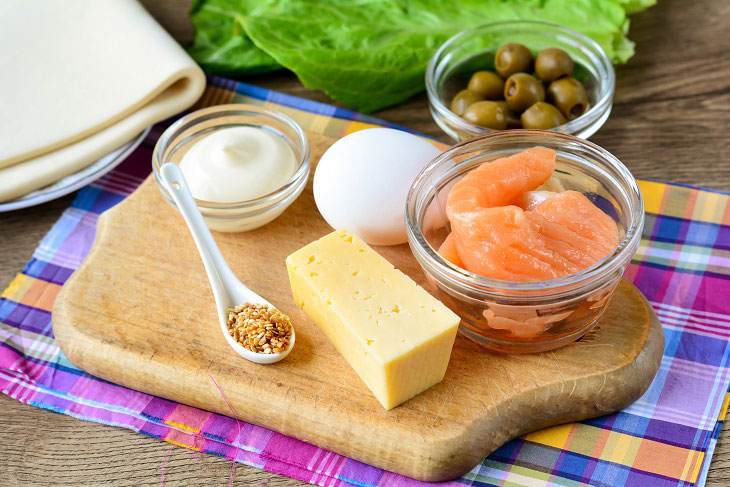 2. Brush each circle with egg yolk and sprinkle with sesame seeds.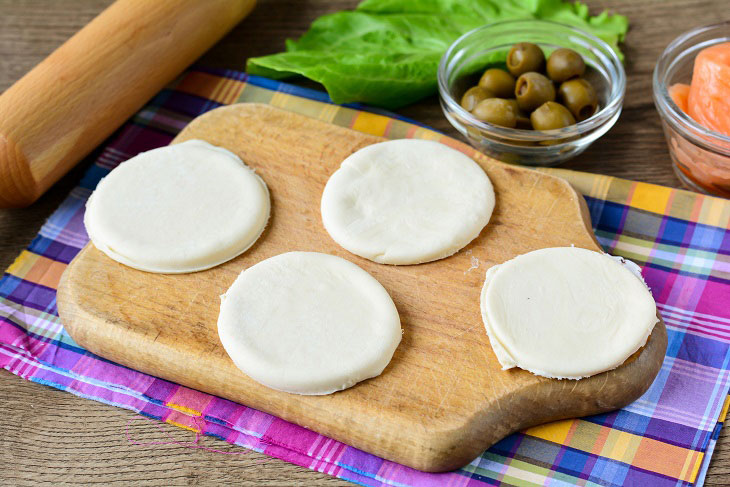 3. Bake puff pastry blanks in the oven at 220C for about 12 minutes. The dough will rise and become fluffy. Cool the baked dough and cut it in half lengthwise, without cutting to one edge. Insert a toothpick into the resulting blank for convenience – you get a "shell", which you can safely fill with stuffing.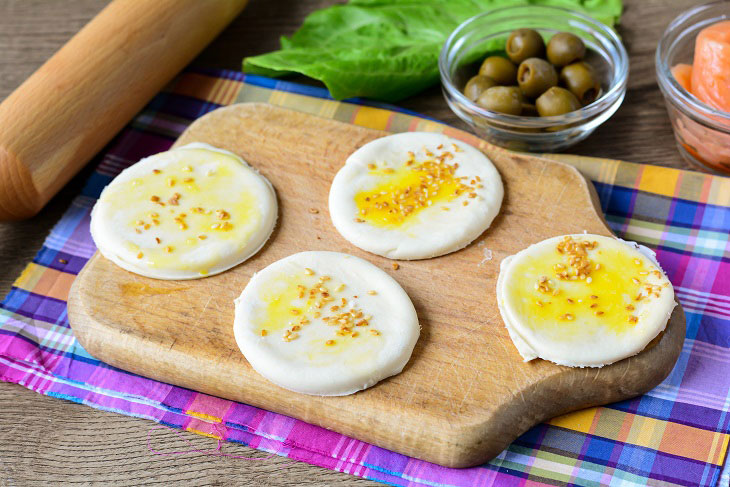 4. Cut hard cheese into thin slices.
Take the cheese according to your taste – spicy cheese is suitable here.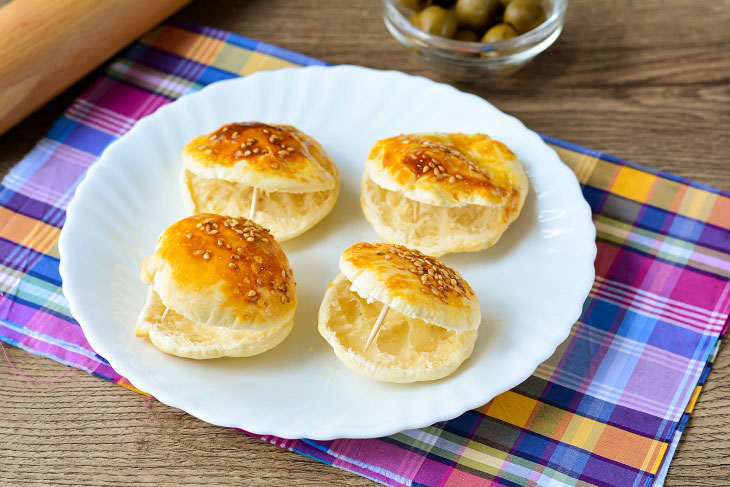 5. Cut salted red fish into medium strips – salmon or trout are suitable.
You can buy fish or pre-salt at home.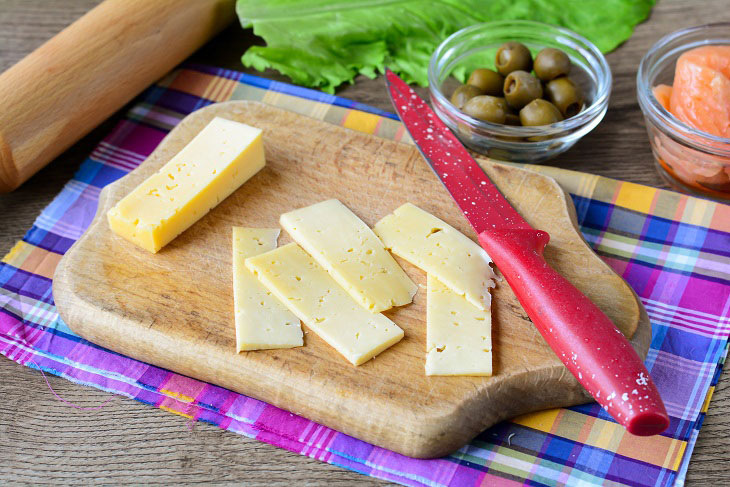 6. Lubricate the shells with mayonnaise and start laying out the filling. Place lettuce leaves in small pieces and add pitted green olives.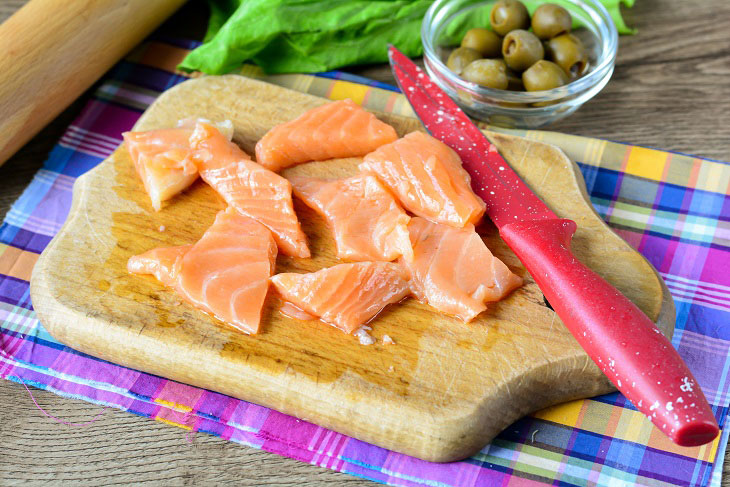 7. Next, lay out the slices of hard cheese – it already looks amazing.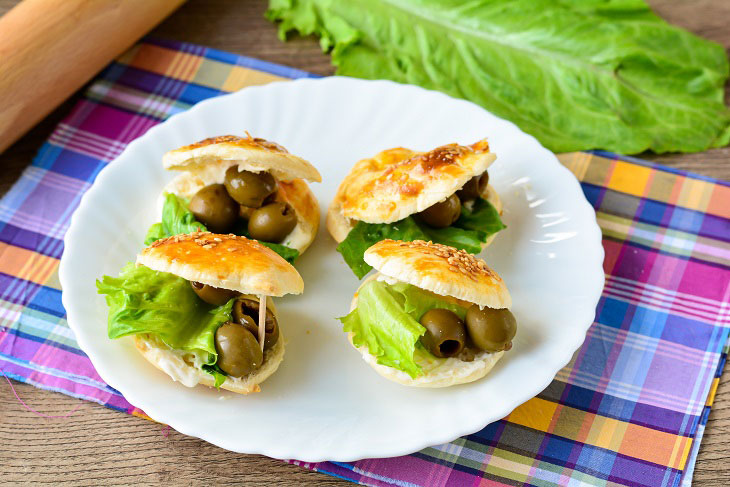 8. Add pieces of salted red fish. Now you can remove the toothpicks.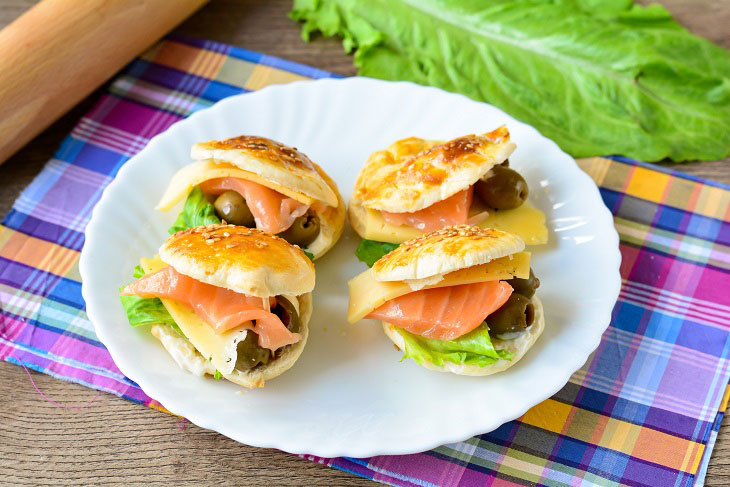 Serve the "Shells" appetizer with red fish immediately to the table – you don't need to wait, you will immediately want to eat it!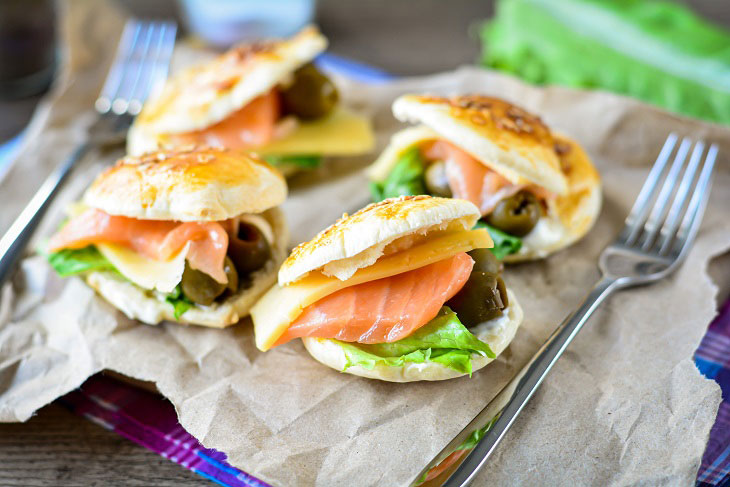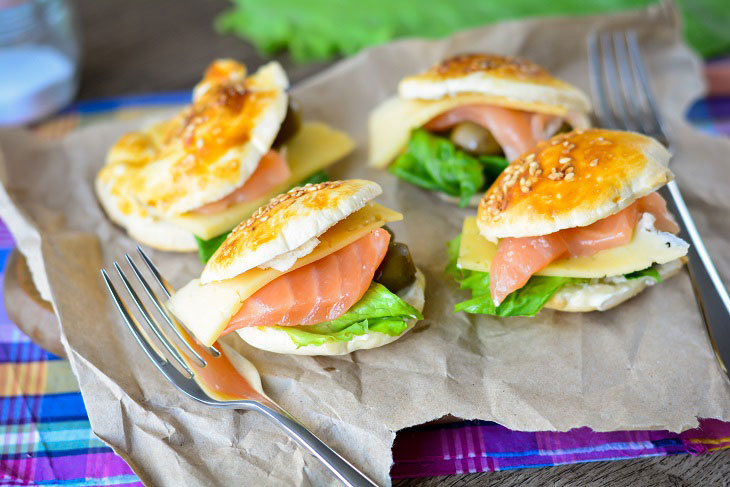 Bon appetit!