Zucchini in Ukrainian for the winter can be prepared right now, since the price of this vegetable is relatively low. When choosing vegetables, only give preference to home-made ones, they are not only much better in taste than store-bought ones, but also more useful. You can roll vegetables into jars with a volume of 0.5 liters or more.
The most important thing in this recipe is that you should sterilize and wash all the jars in advance. It is from this procedure that how banks will "stand" in the winter season will depend. You will also need to sterilize the zucchini additionally in jars, and only then clog them with a special seaming key. It is best to store this kind of Ukrainian-style zucchini in a cold and dark place. If you live in a house, then a cellar is suitable for this.
Ready-made zucchini is best served with some kind of side dish. In our opinion, they also act as an excellent snack at any festive event, so feel free to uncork such yummy in the winter and serve it to the table.
Ingredients:
Zucchini – 3 pcs.
Greens – to taste.
Garlic – to taste.
Salt – to taste.
Vegetable oil – somewhere around 50-70 ml.
Vinegar – 20 ml per jar.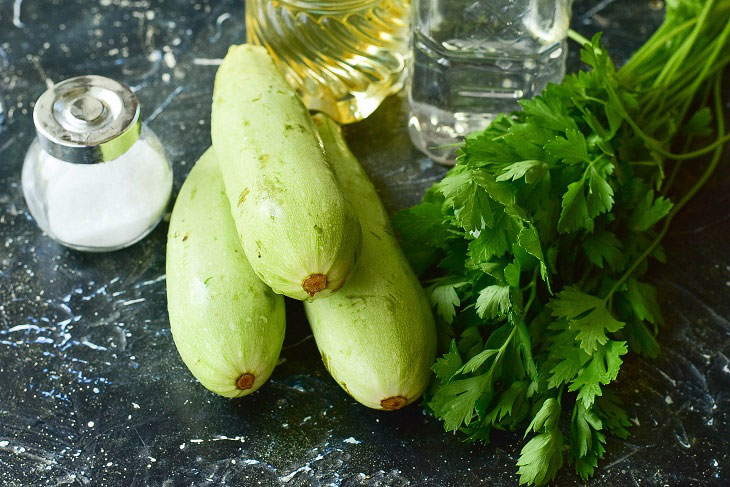 How to cook:
1. Wash the zucchini very well. Now, without peeling them, cut into circles. However, keep in mind that if the vegetables are old, then it is highly desirable to cut the peel from them.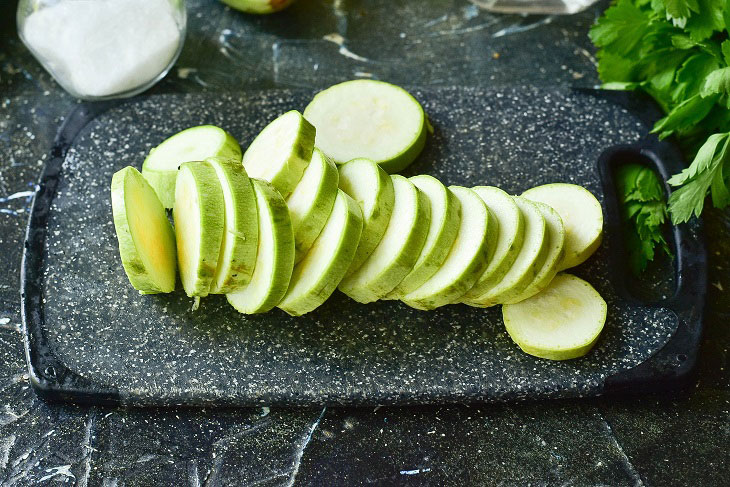 2. Put the chopped vegetables in a frying pan, and preheat the vegetable oil on it.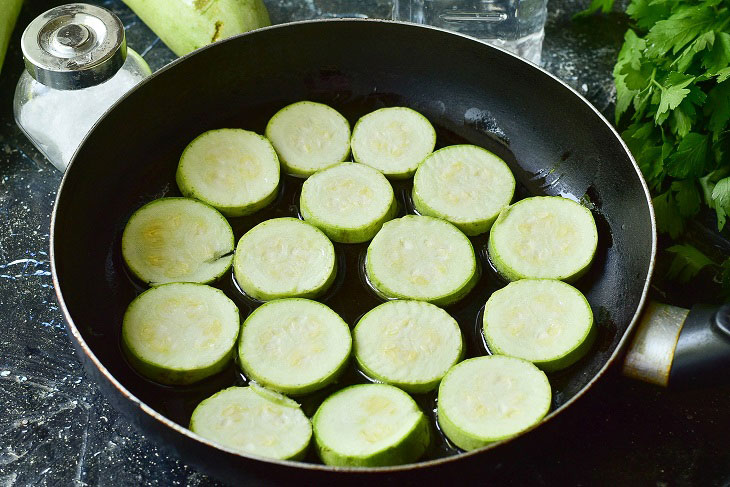 3. Salt to taste.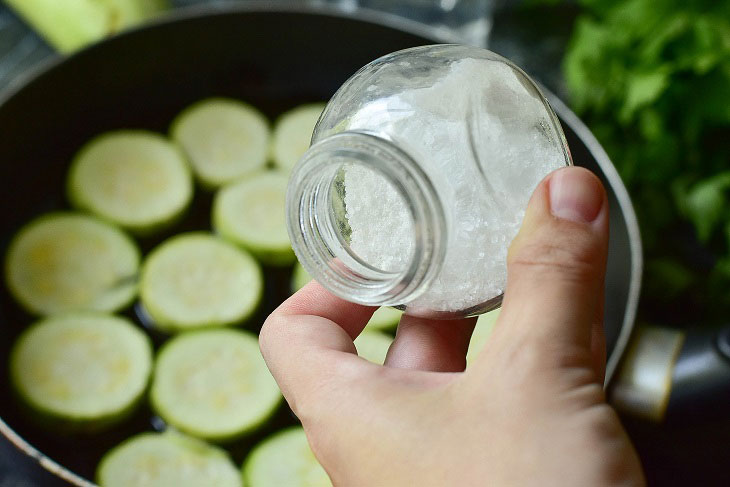 4. Chop parsley and garlic.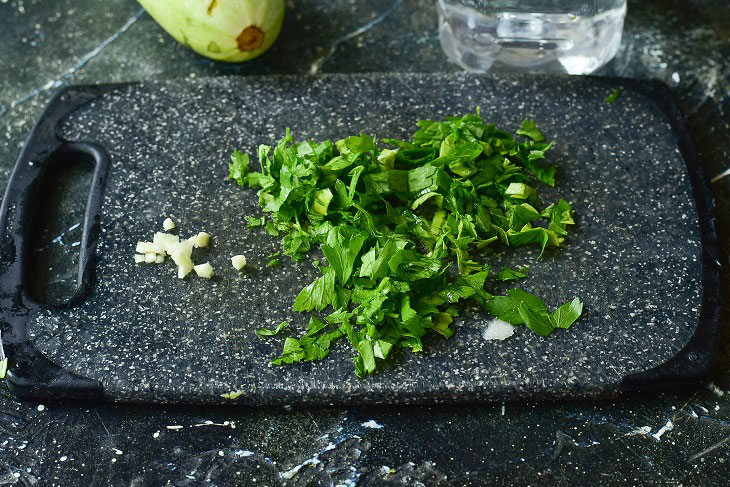 5. Fry the zucchini slices and put them in a large bowl.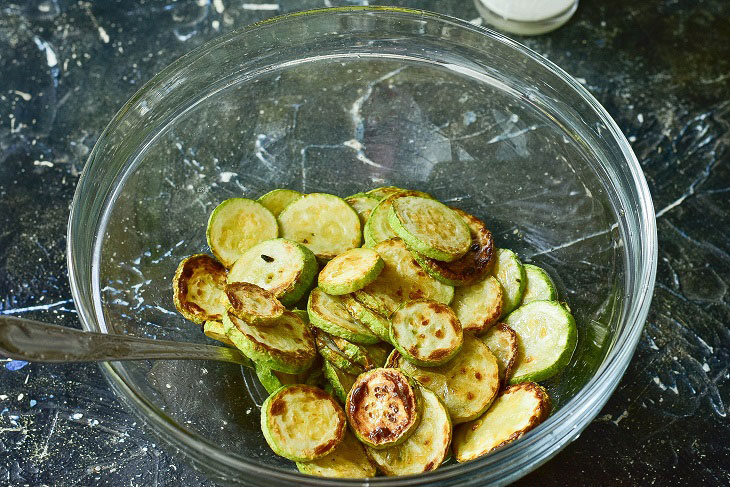 6. Pour vinegar into the bottom of a washed glass jar.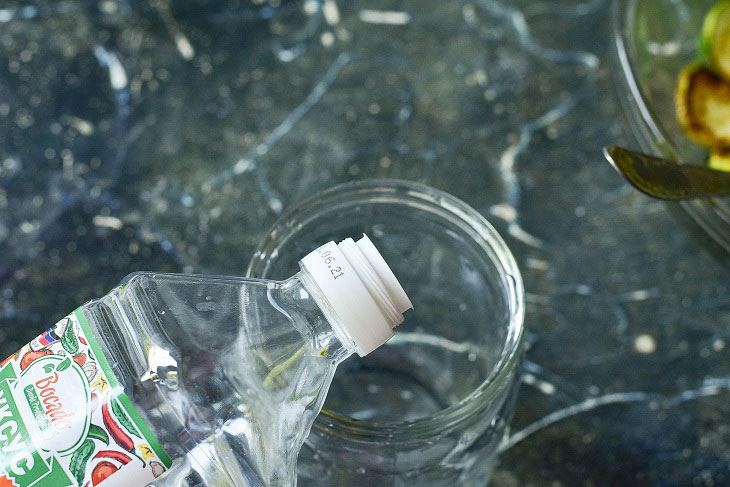 7. Now fold the zucchini, shifting them with parsley and garlic.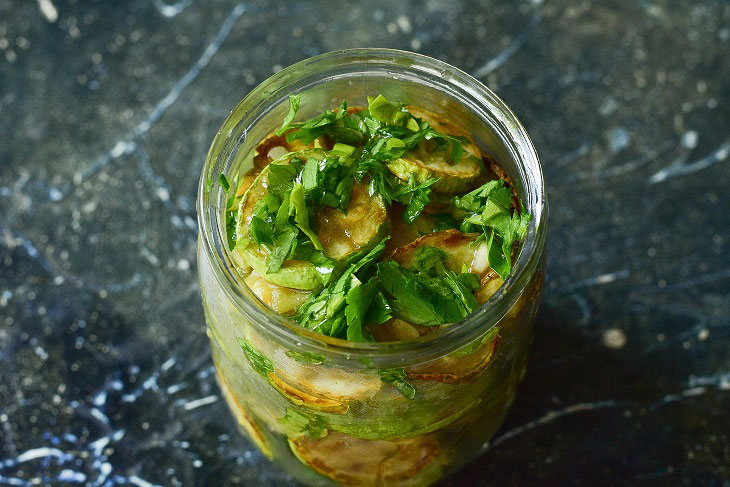 8. Set the jar of zucchini in a ladle or saucepan. At its bottom, just lay out a rag first. Pour in clean water. Sterilize the zucchini for 5-7 minutes, cover the top of the jar with a lid.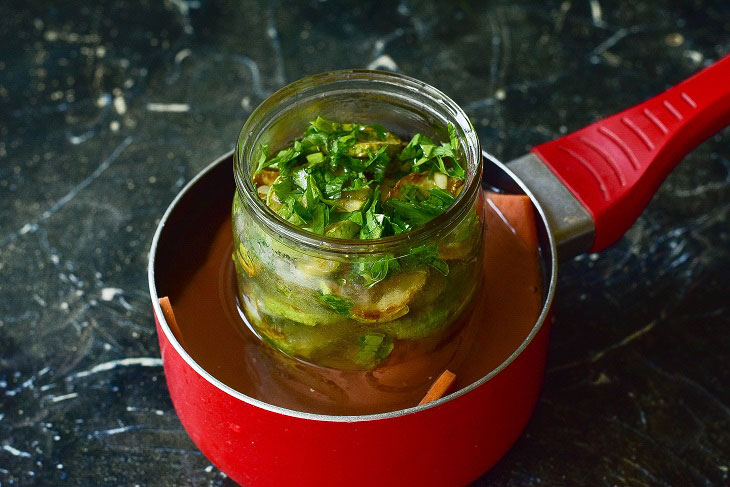 9. Now carefully remove the jar, you can use a special metal device. Roll up the jar with a lid. From the indicated amount of ingredients, a 0.5 liter jar was obtained. Therefore, if necessary, you can increase the proportions by two or even three times.
These are Ukrainian-style zucchini for the winter!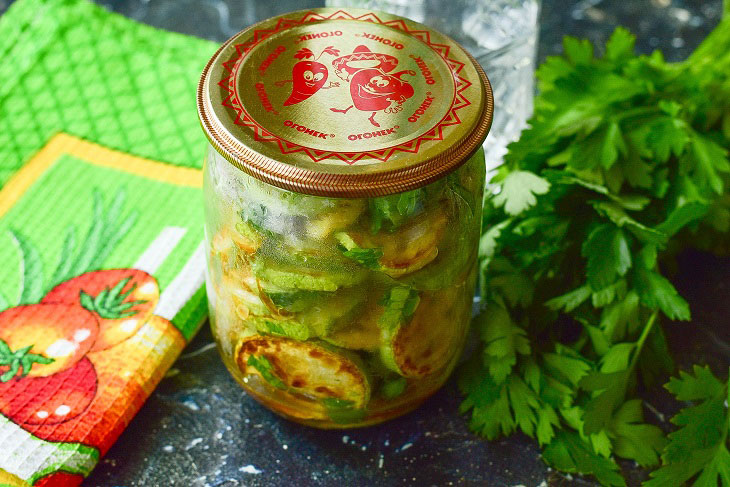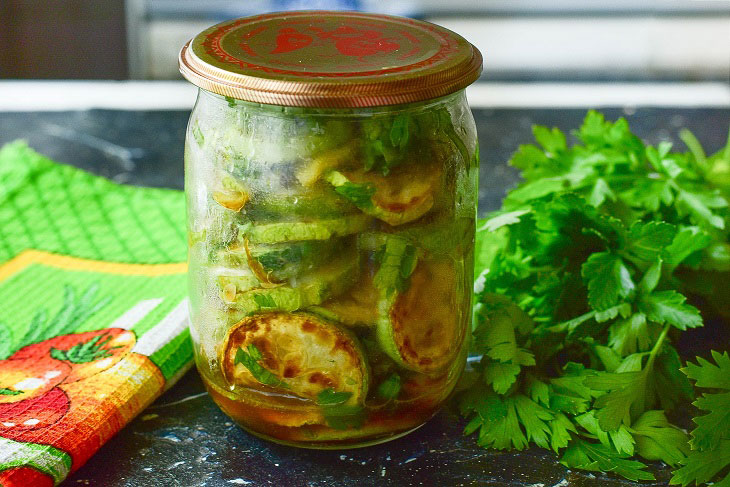 Bon appetit!