Bright beautiful cherry tomatoes with a pleasant sweet taste will become an exquisite snack for the festive table or will be useful for decorating a plate with pickles. An increased portion of granulated sugar is added to the marinade of this workpiece. With this method of preservation, tomatoes retain their color, aroma and great taste. The marinade can be used to make hangover drinks, dough for gingerbread and cookies, and you can also soak meat for barbecue in the marinade.
Cherry tomatoes or fine cream are ideal for the recipe. Choose firm, ripe fruits with a consort of pulp and a sour taste. For flavor, a little sweet bell pepper and hot pepper are added to the workpiece. From dry spices, bay leaves, allspice, clove buds, coriander seeds and dry dill umbrellas are suitable. You can add fresh aromatic herbs if you like. The recipe is based on a 1 liter jar.
Ingredients:
Cherry yellow, red – 600-700 g.
Allspice – 3 peas.
Sugar – 70 g.
Bay leaf – 1 pc.
Hot pepper – 0.5 pcs.
Salt – 15 g.
Vinegar 9% – 35 ml.
Garlic – 2 g.
Water – 0.5 ml.
Dill umbrellas – 1 g.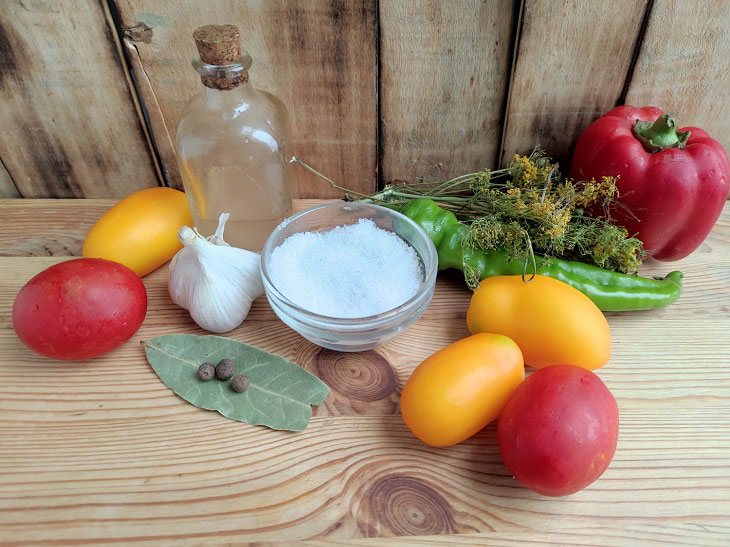 How to cook:
1. Rinse tomatoes in running water. Make punctures from the side of the sepals with a fork so that the skin of the fruit does not burst.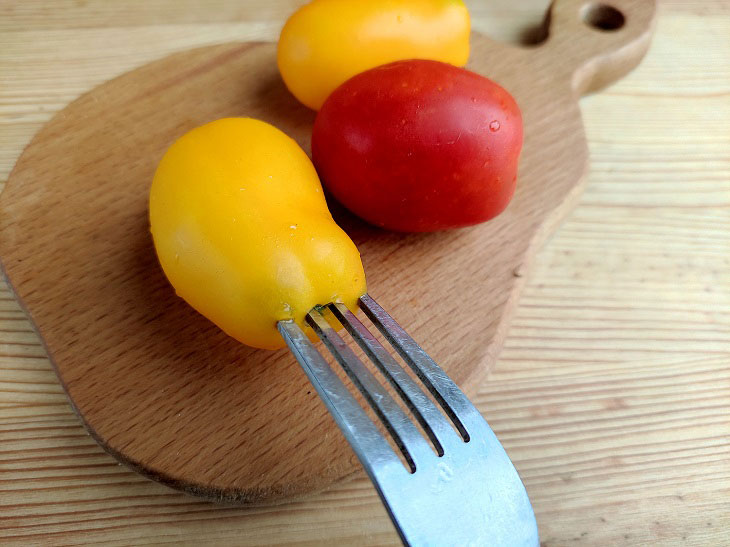 2. Rinse the can for conservation with soda, rinse, sterilize in a convenient way. Cover the lid with boiling water. Put dill umbrellas on the bottom of the jar.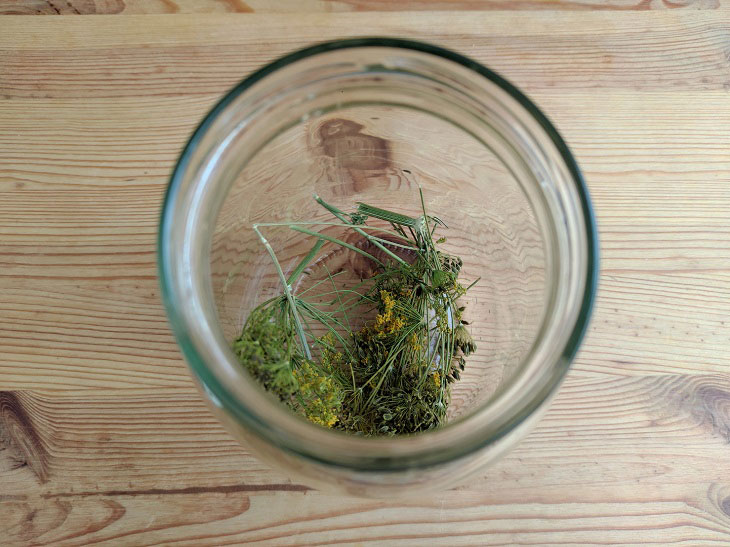 3. Add bay leaf, allspice and garlic peeled and cut into 2-3 parts.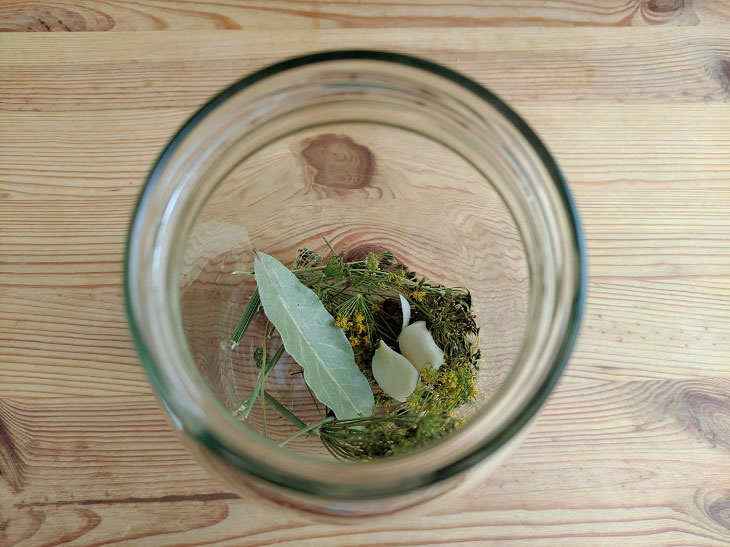 4. Pack cherry tomatoes tightly into a jar.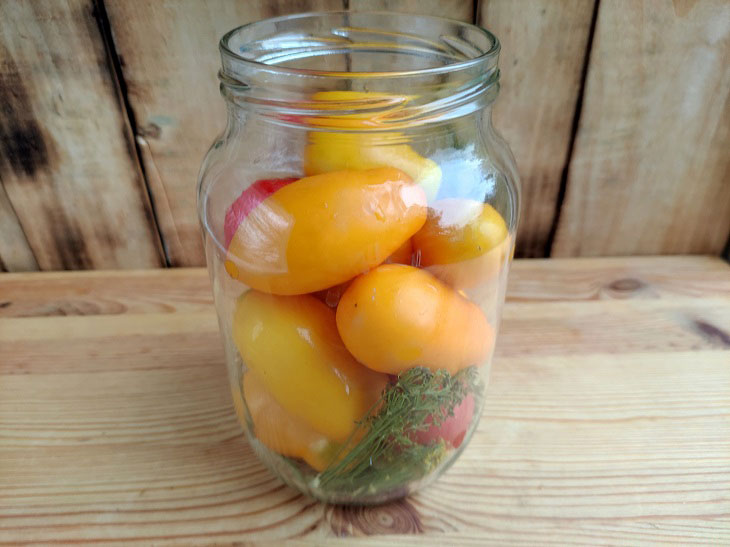 5. Fill in the gaps with red bell pepper slices. Lay half of the hot pepper on top.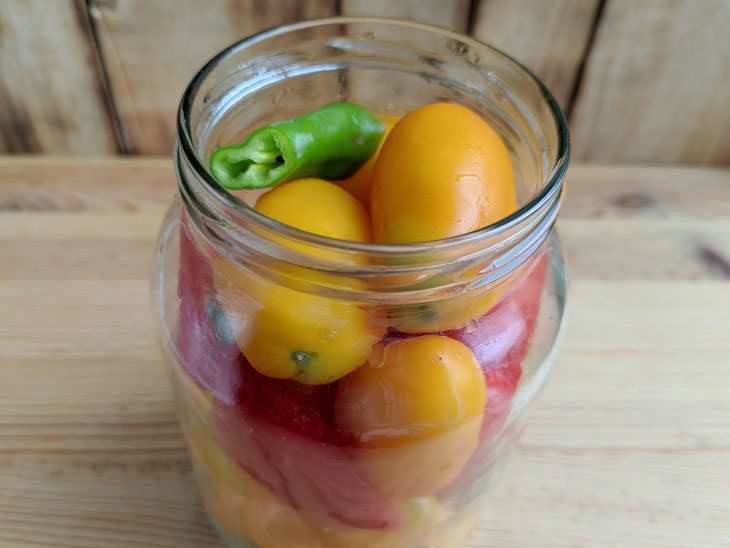 6. Pour the workpiece with boiling water, cover with a scalded lid and leave at room temperature for 20 minutes.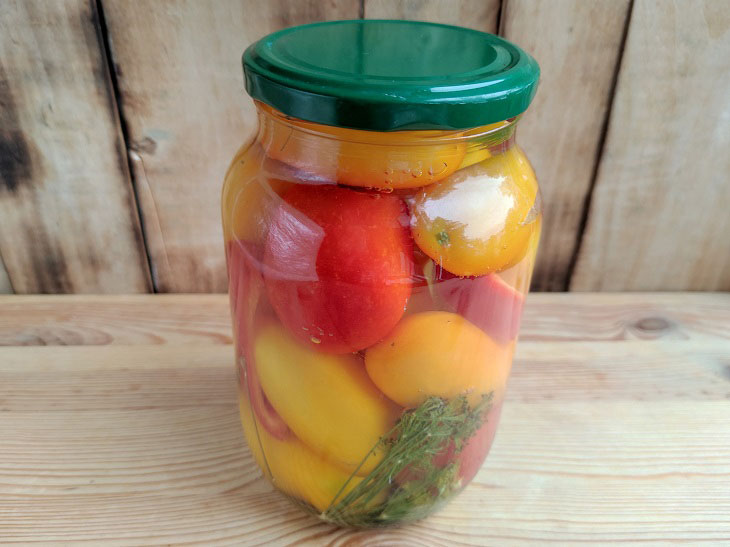 7. After the set time, drain the infusion (I got 470 ml).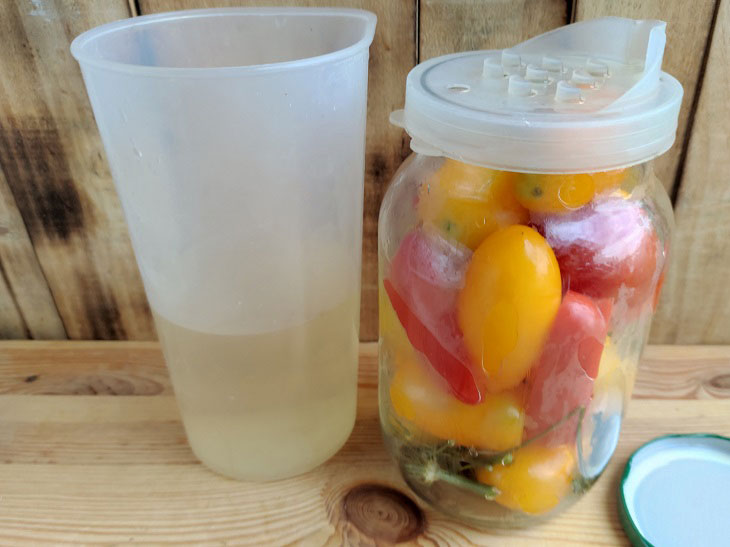 8. Pour it into a saucepan, add salt and sugar. Boil the brine.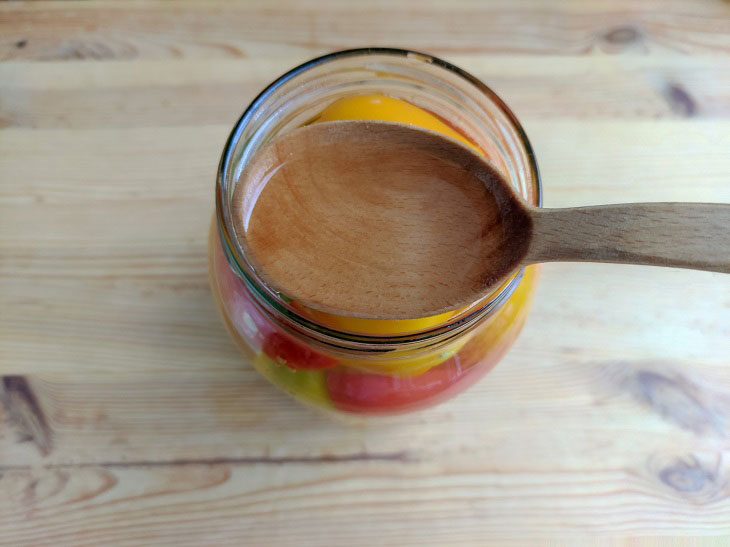 9. Pour boiling brine into a jar, add vinegar.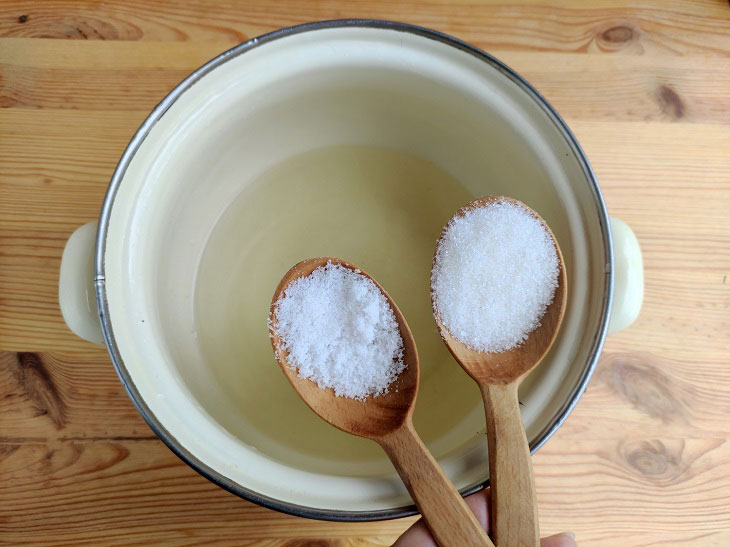 10. Close the jar tightly with a lid, set it upside down, wrap the jar in a warm blanket. Leave the workpiece to cool.
The workpiece is stored in a dark, dry place in a city apartment for up to 3 years.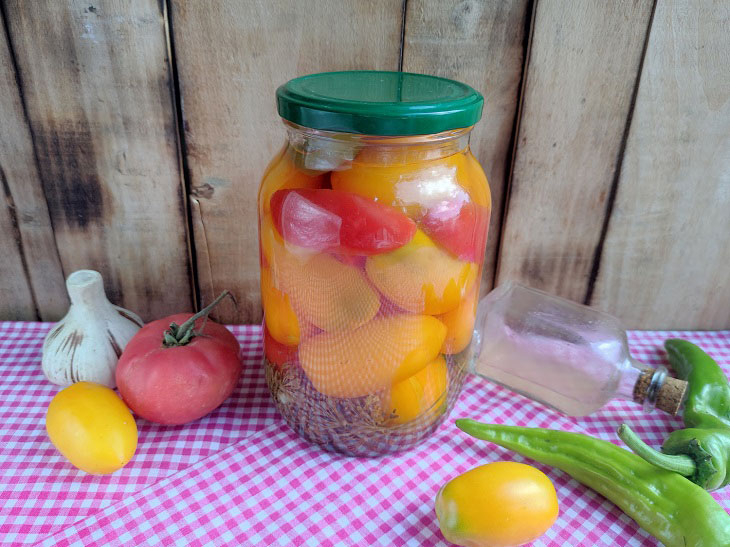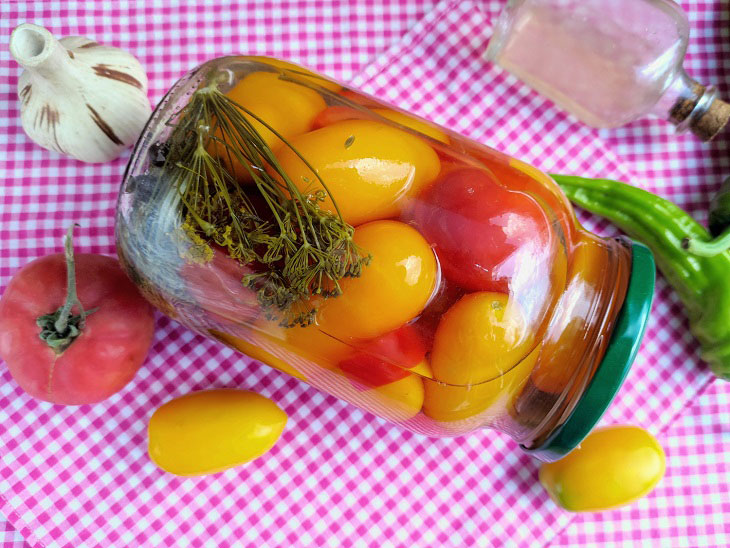 Bon appetit!