If you want to treat your loved ones to a delicious, fragrant apple pie, then this simple apple charlotte recipe is just for you. Delicious, simple, fast and reasonably priced. It is better to take hard sweet and sour apples so that the slices do not fall apart during baking and are felt in the pie.
Ingredients:
Chicken eggs C1 – 3 pcs.
Sugar – 100 g.
Vanilla sugar – 10 g.
Wheat flour – 100 g.
Baking powder – 5 g.
Apples – 3-4 pcs. (300 g-400 g).
How to cook:
1. We clean the apples from the skin and seeds, cut into slices.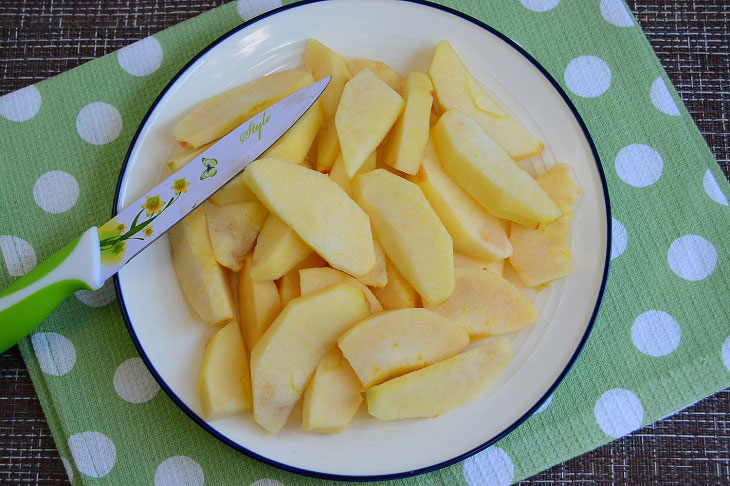 2. Lubricate the baking dish with soft margarine or butter, line with baking paper and fill with apple slices in one layer.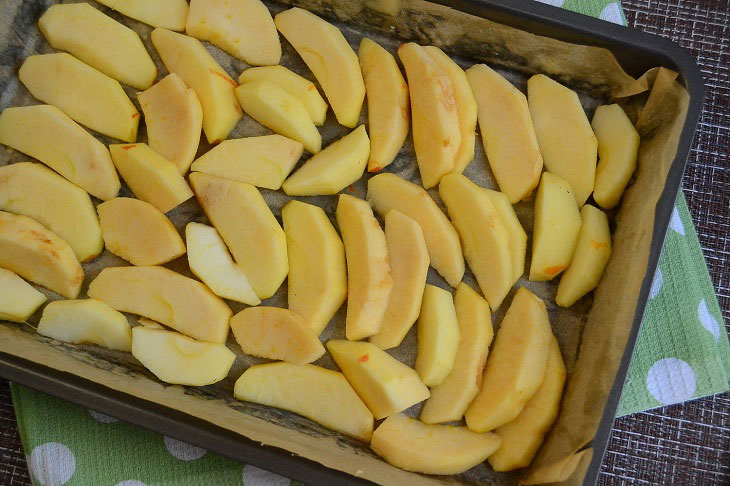 3. Place the eggs, sugar and vanilla sugar in a bowl and beat with a mixer until fluffy.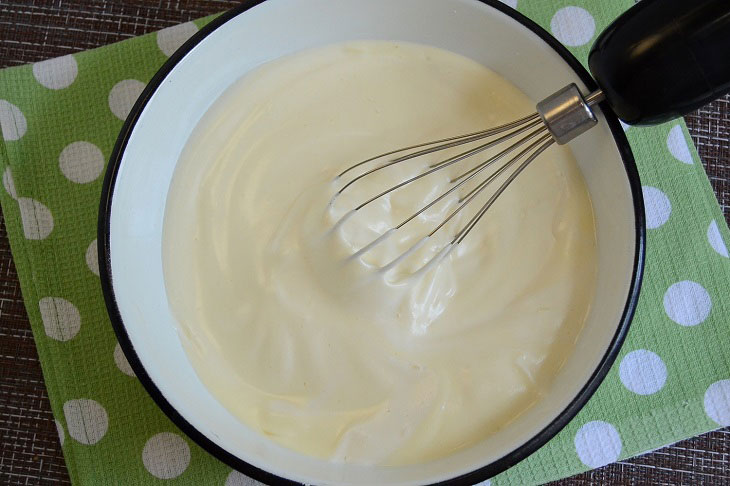 4. Mix the flour with the baking powder and pour into the egg-sugar mixture in three doses.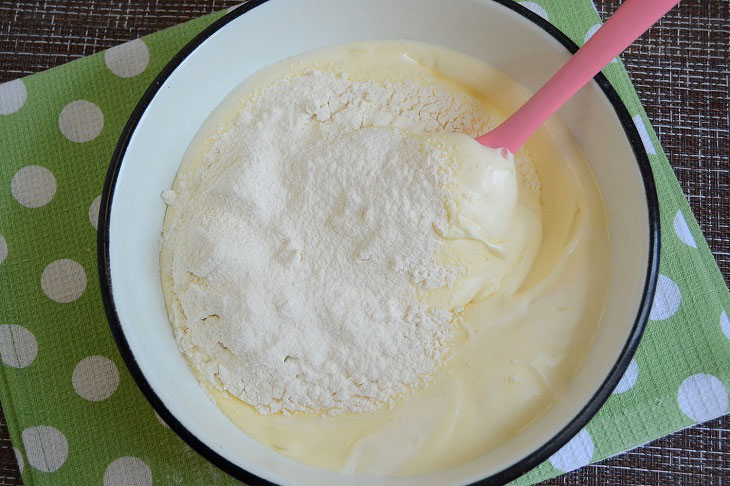 5. Gently knead with a silicone spatula into an airy homogeneous dough.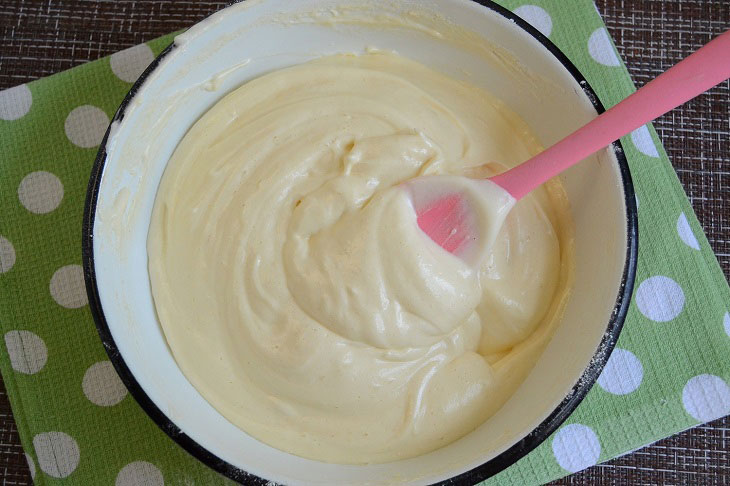 6. Pour the batter over the apple layer and spread it evenly over the entire baking dish. We put the form with the dough in the oven heated to 170 degrees for 30-35 minutes.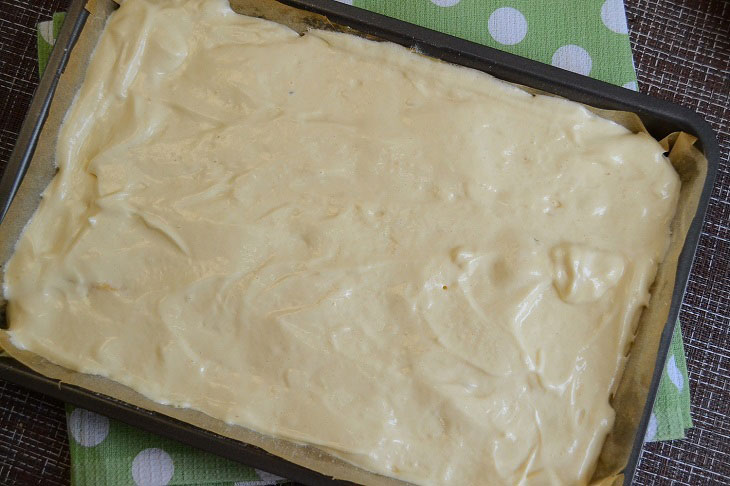 7. We check the readiness of the charlotte with a wooden skewer, which should remain dry after piercing the cake. Bake on the top-bottom mode without convection until golden brown on the top crust.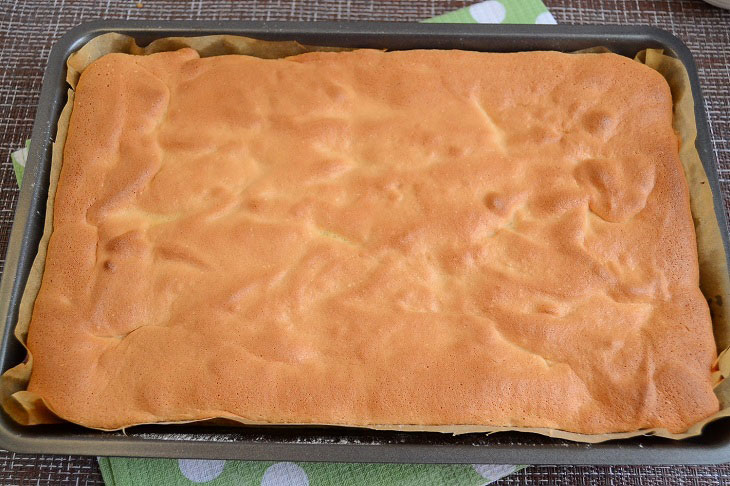 8. Let the charlotte cool slightly in the form and transfer to the wire rack with the apple layer up.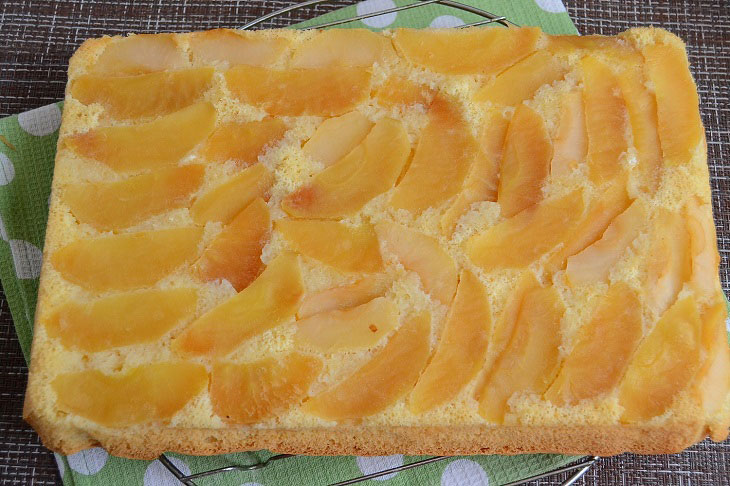 Charlotte with apples is ready. We cut the airy fragrant cake into portioned pieces and serve with tea, coffee or milk.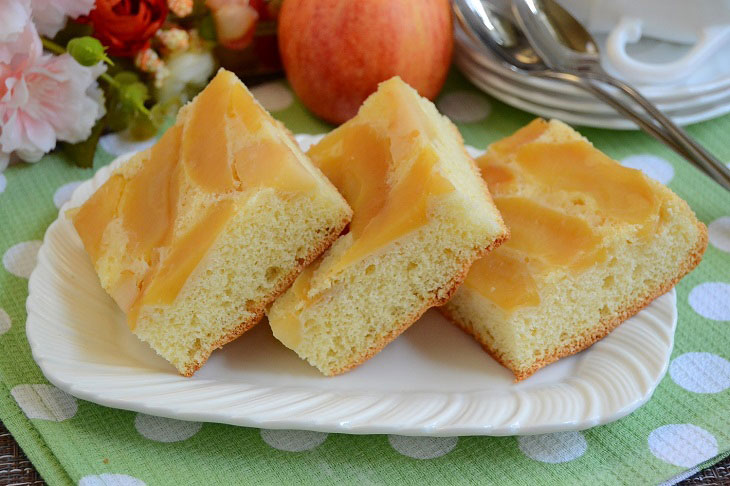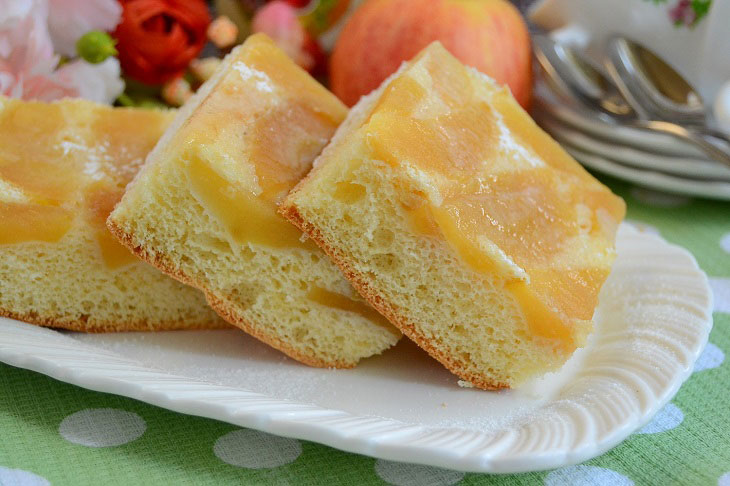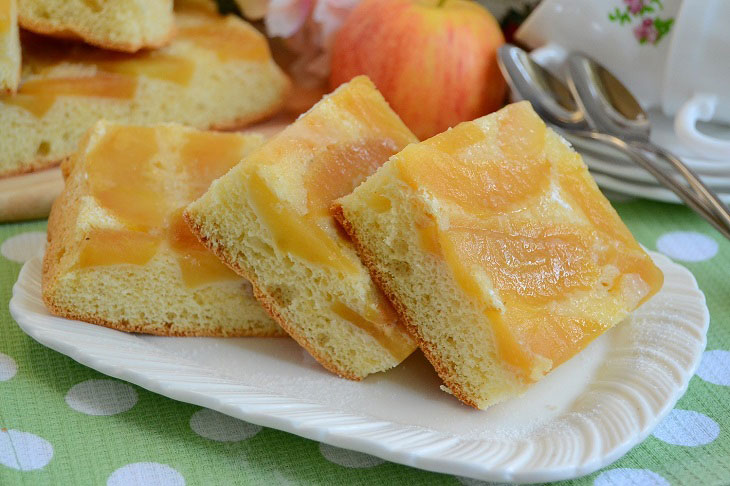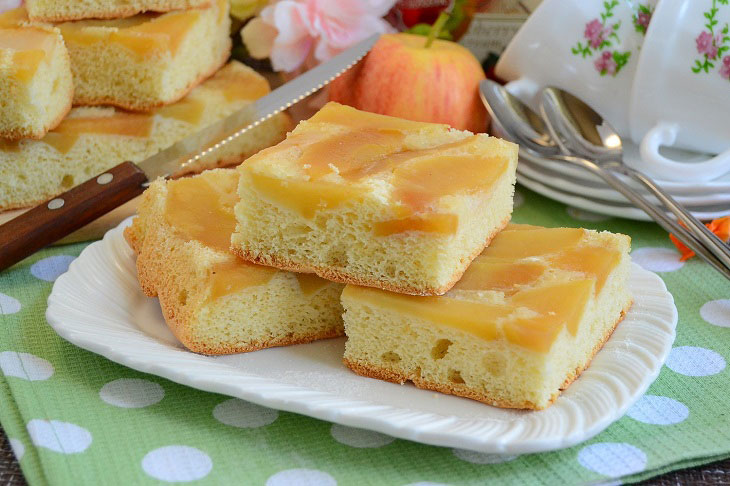 Bon appetit!