Fig biscuit is a French pastry that is very easy to prepare. The basis of baking is crumbly and incredibly tender, literally melting in your mouth, shortbread dough with the addition of sour cream. And the filling is juicy fruits of ripe figs, sprinkled with sugar.
Baking is good both warm and cold. Plus, it goes great with ice cream scoops.
Ingredients:
For test:
Wheat flour – 130 g.
Salt – ½ tsp
Sugar – 1 tsp.
Butter cold – 115 g.
Sour cream – 55 g.
For filling:
Figs – 500 g.
Sugar sand – 2 tbsp. l.
Potato starch – 2 tbsp. l.
Wheat flour – for sprinkling.
Baking paper –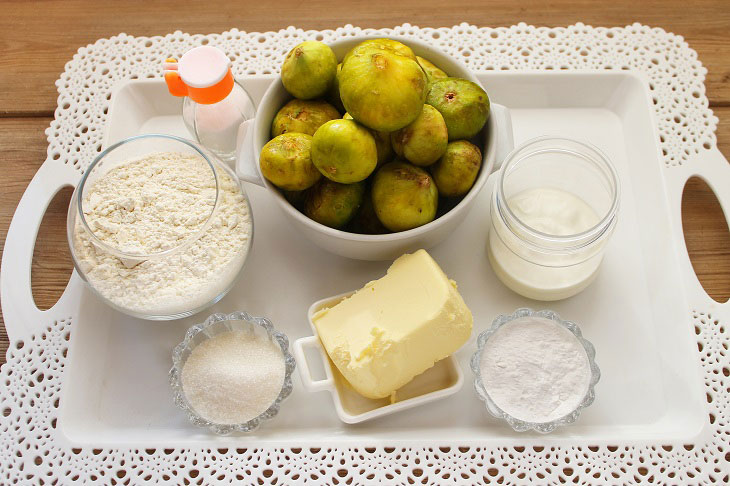 How to cook:
1. Wash the figs and place them on a paper towel to dry.
Figs of any size and color are suitable for this baking, as long as they are ripe, but dense.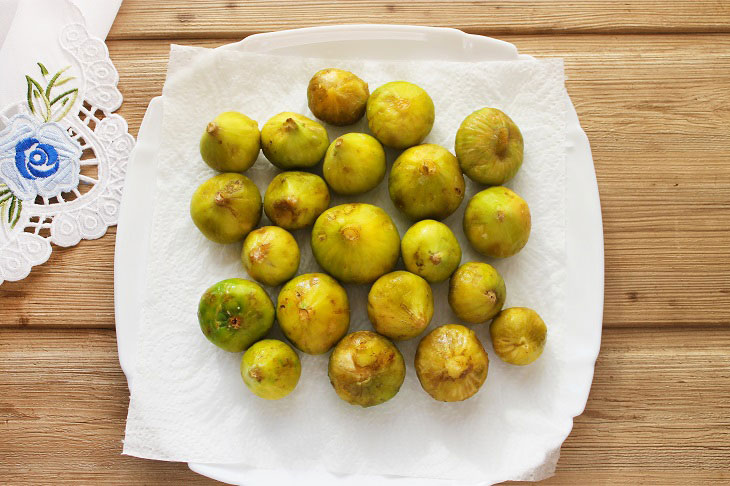 2. Sift the flour into a bowl.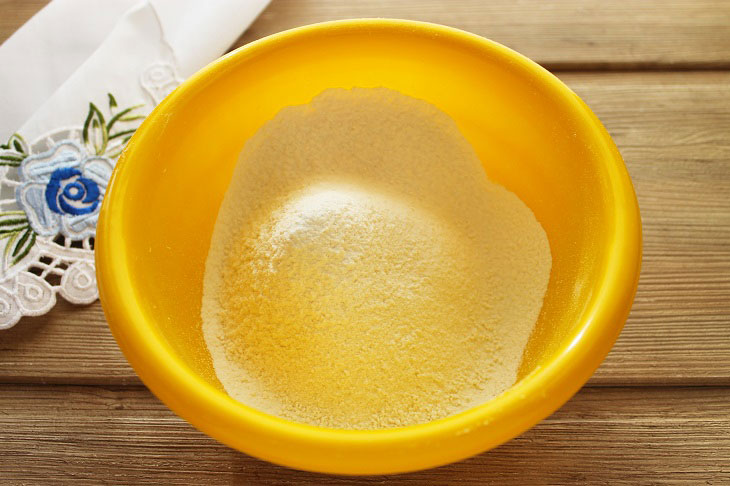 3. Pour in salt and sugar. Mix dry ingredients.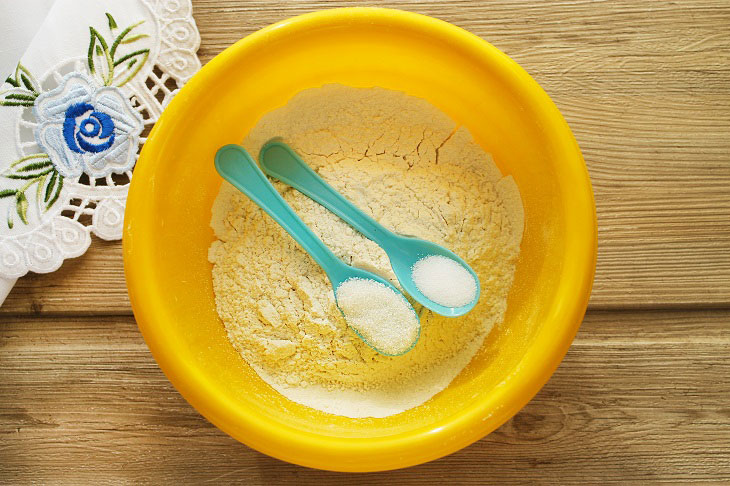 4. Cut the cold butter into cubes and add to the bowl. Stir.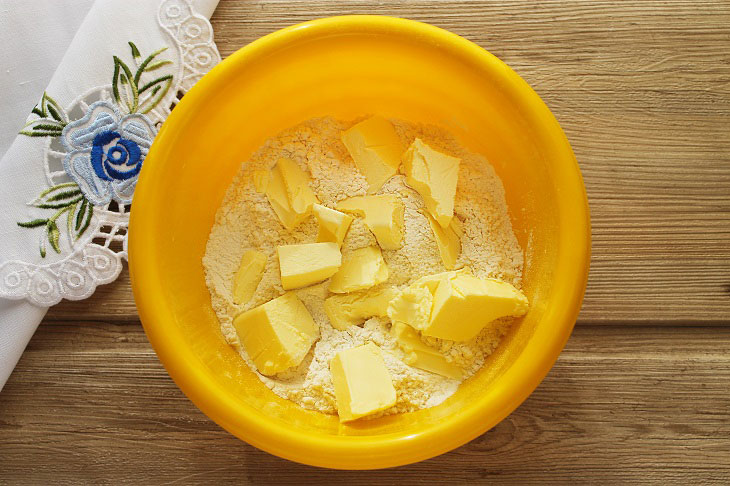 5. Transfer the resulting mass to a cutting board and chop it with a knife into crumbs.
6. Add sour cream.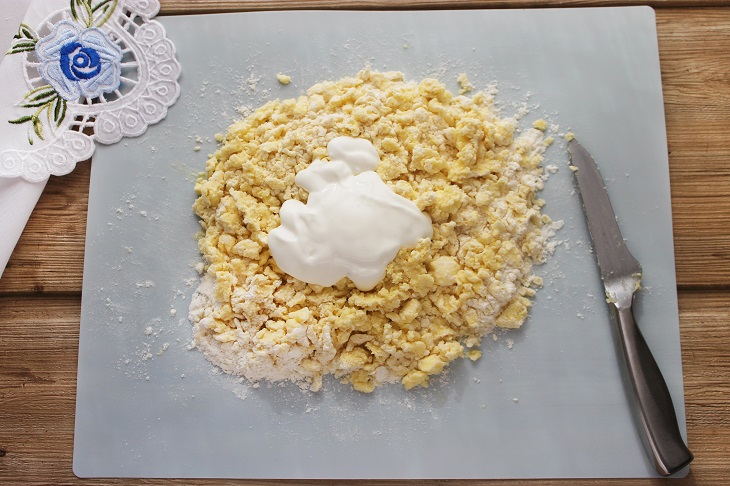 7. Knead the dough. Roll it into a ball. Wrap in cling film and refrigerate for 1 hour.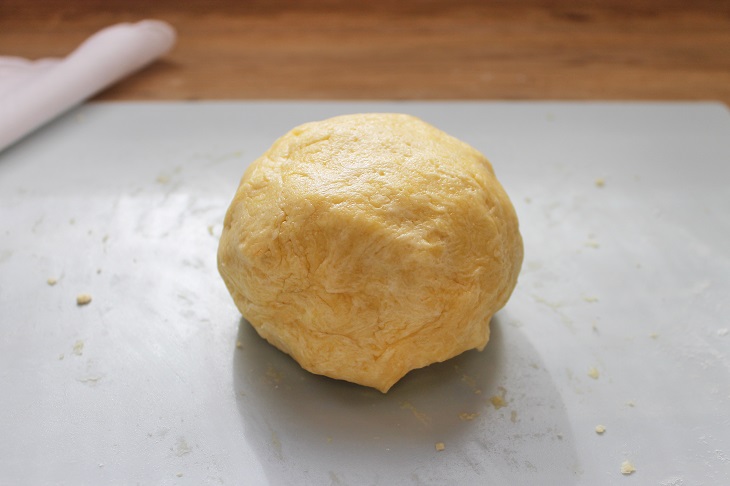 8. In the meantime, cut the figs into quarters or, as in this recipe, into circles.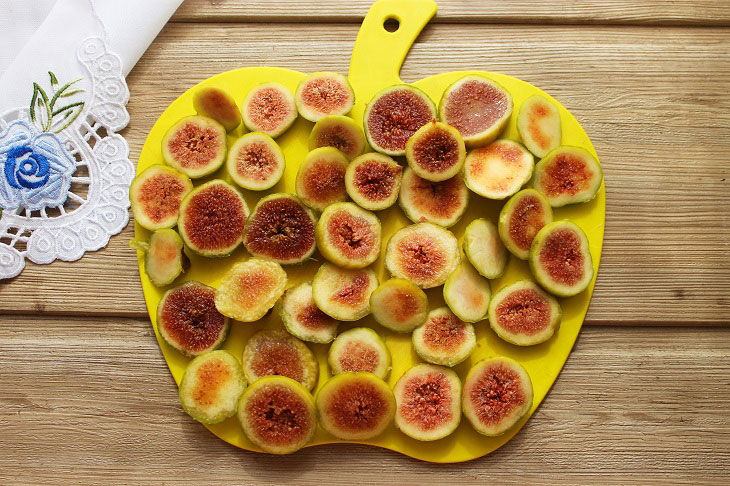 9. Take the dough out of the refrigerator and let it rest at room temperature for 5 to 7 minutes.
Cut a sheet of parchment paper to fit the pan.
Cover the cutting board with a sheet. Lay out the dough. Lightly dust it with flour and roll it out with a rolling pin into a thin round layer with a diameter of 30 centimeters.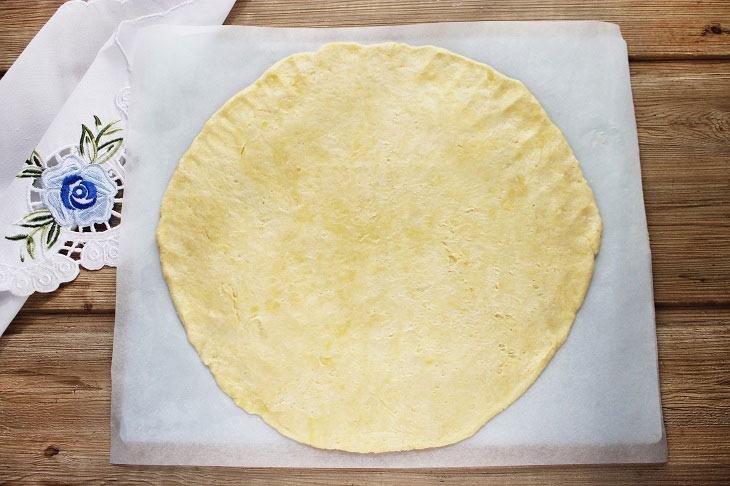 10. Sprinkle the layer with starch, not reaching the edges of 4 – 5 centimeters.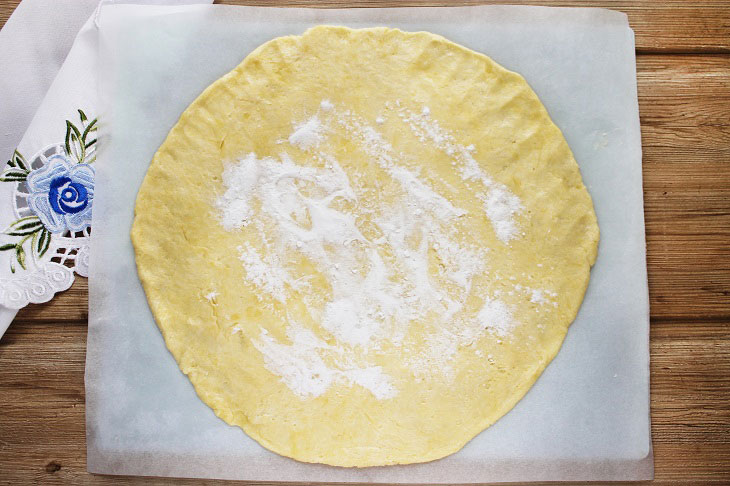 11. Move the dough sheet to the baking sheet. Arrange the figs nicely.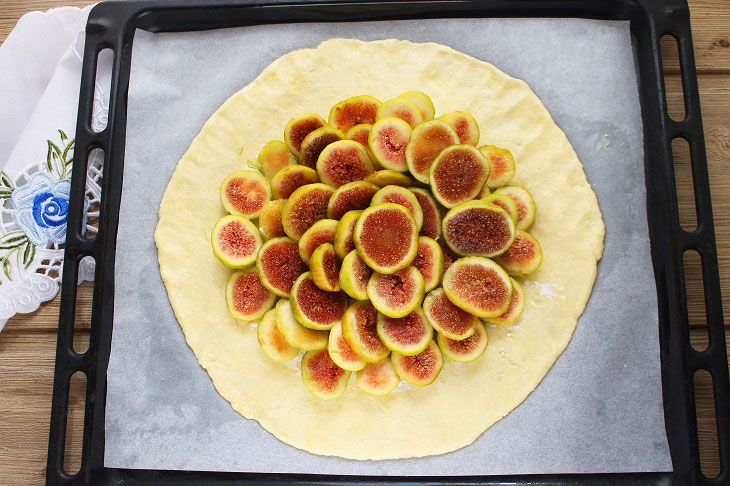 12. Sprinkle with sugar.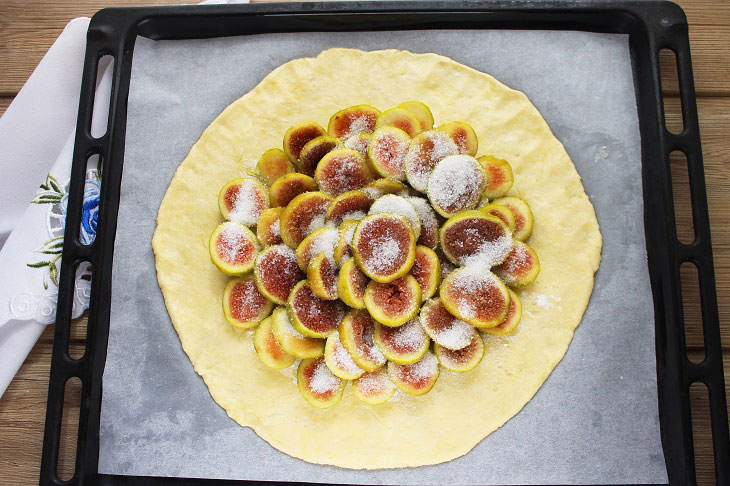 13. Bend the edges of the dough for the filling in the form of a fan.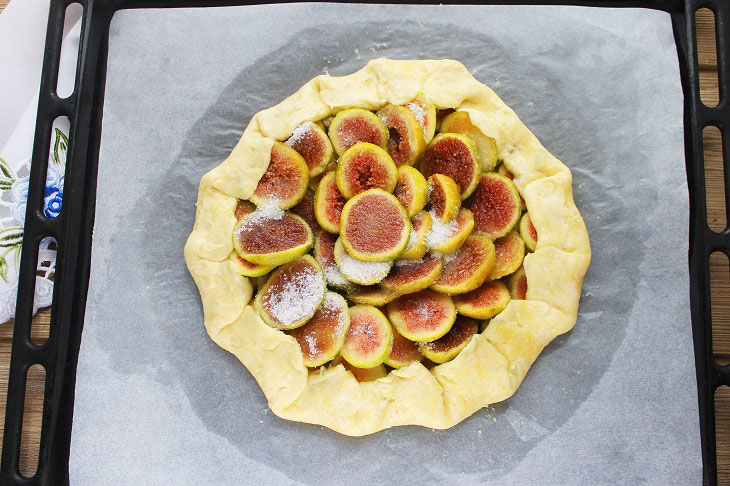 14. Preheat the oven to 190 degrees.
Place the baking sheet in the oven and bake the biscuit for 45 minutes.
After the specified time, the biscuit with figs will be ready. Let it cool down a bit and cut into portions. You can sprinkle with powdered sugar if you like.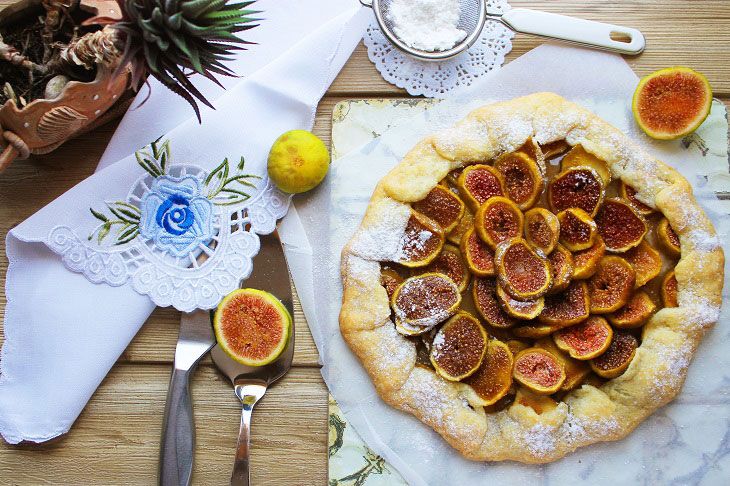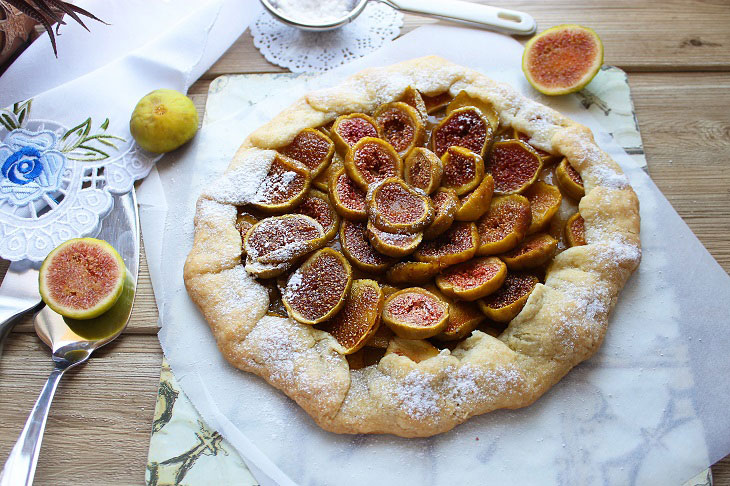 Bon appetit!