French-style chicken is a great option to prepare an original appetizing dish from simple and affordable ingredients. In this form, the meat is ideal for a festive table. You can experiment by marinating chicken in various ways, as well as using mayonnaise sauces with additives, hard cheese with herbs, nuts, and spices. By the way, you can cook it not only in the oven, but also in a slow cooker, in a pan.
Ingredients:
Chicken fillet – 350 g.
Vegetable oil – 1 tbsp. l.
Bulb – ½ pc.
Mayonnaise – 1.5 tbsp. l.
Salt – 1/5 tsp
Spices – 1/5 tsp
Hard cheese – 70 g.
Salad – 2 sheets (for serving).
Cooking time: 40 minutes. Servings Per Container: 2.
Cooking:
1. Wash the chilled chicken fillet, remove excess moisture with napkins. Using a long, sharp knife, cut the fillet lengthwise into two layers.
If you manage to cut thin layers, you do not need to beat them off.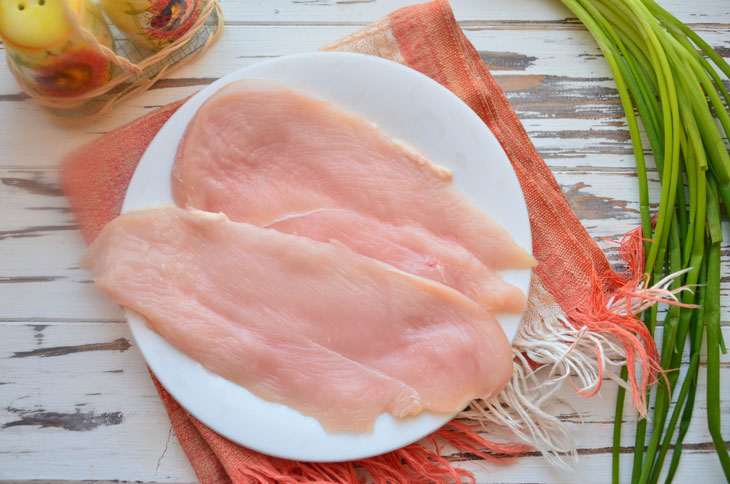 2. Cover the baking dish with foil. It is advisable to lubricate it with any fat, for example, refined oil. Arrange the chicken pieces on the foil. Salt and pepper.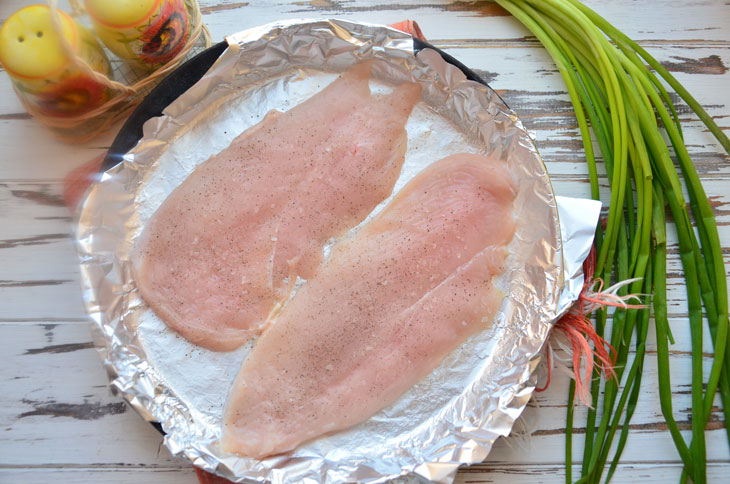 3. Peel the turnip and cut half of it into rings.
If you like baked onions under cheese, use the whole onion.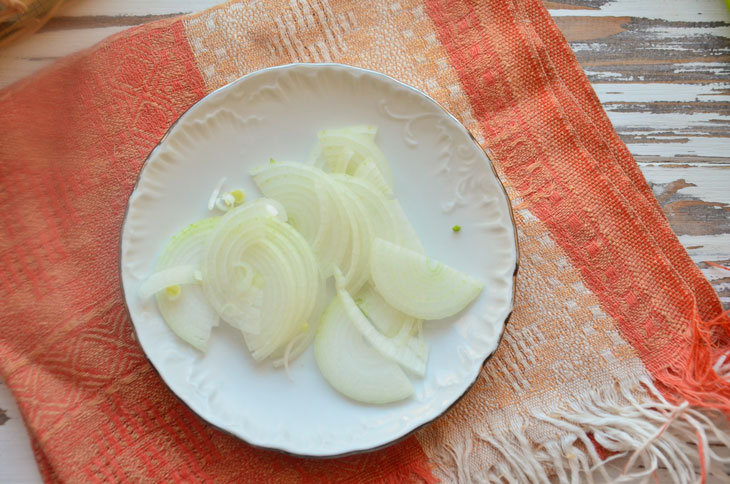 4. Grease each piece of chicken with mayonnaise – the fat content of the product can be any.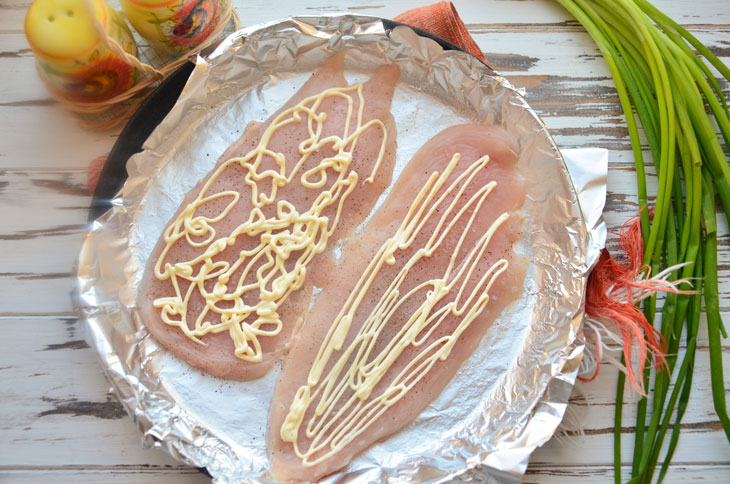 5. Spread chopped onion evenly on each piece.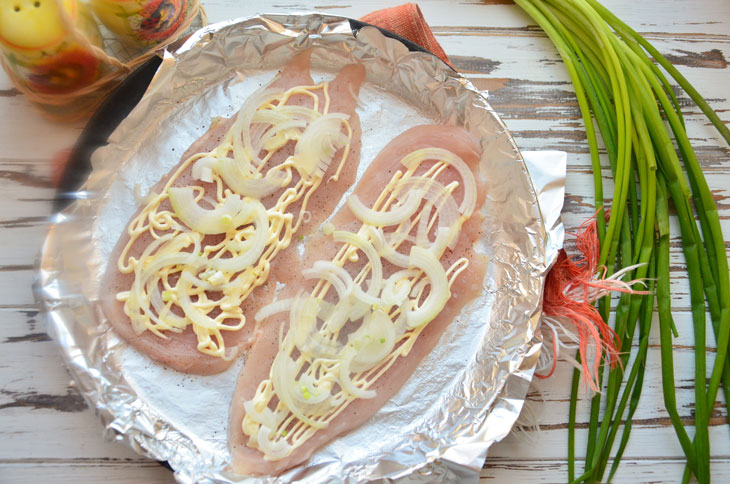 6. Grate hard cheese so that the cheese layer on the chops is more or less uniform.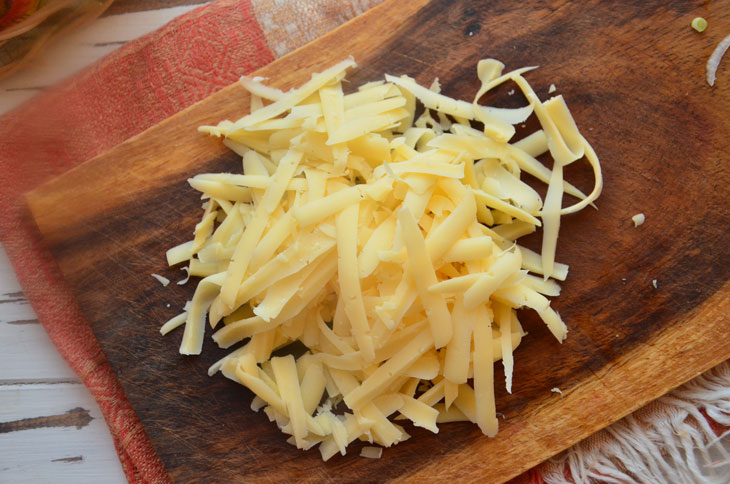 7. Generously sprinkle with cheese each piece of chicken, send the meat to bake in an oven preheated to 170 degrees.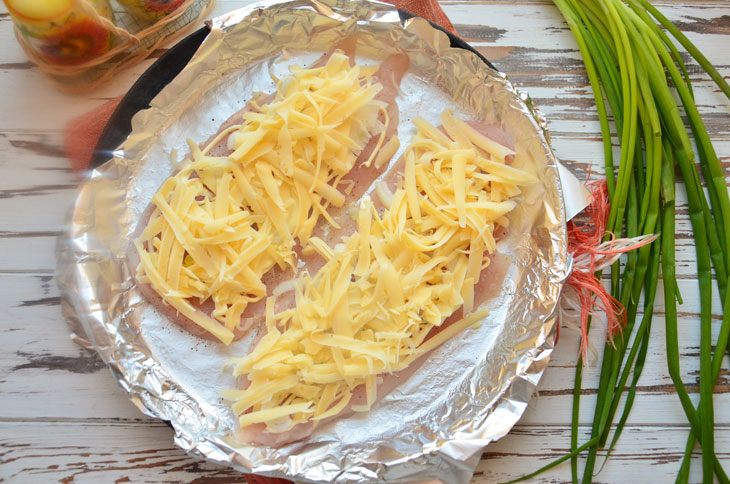 8. After 15-17 minutes, the chicken will be ready.
The main thing is not to overdry the meat, so be guided by the appearance of the chicken.
Your oven may be faster. You can serve the dish with a side dish or vegetables.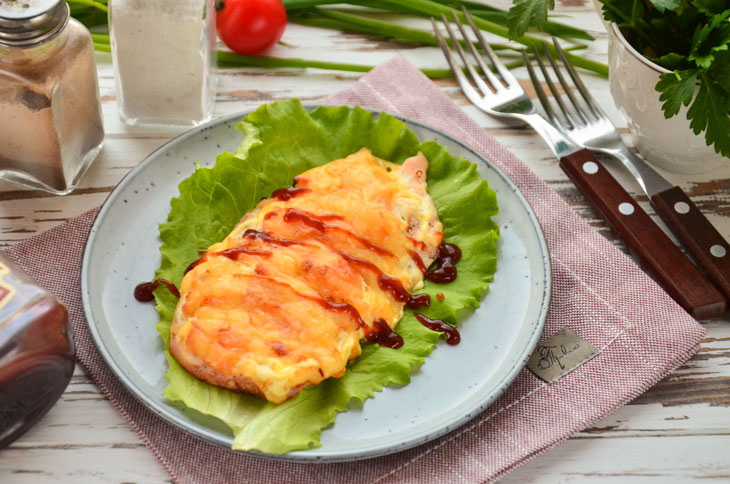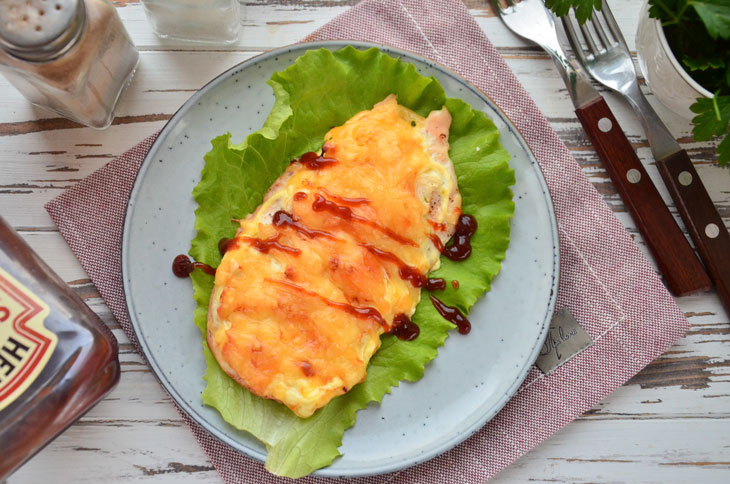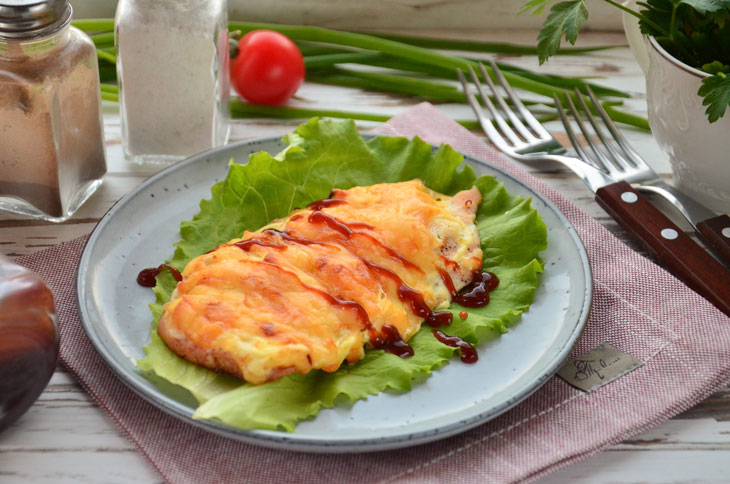 Enjoy your meal!