If you want to cook a restaurant dish at home, this recipe is for you. Cordon bleu (blue ribbon) is an exquisite dish with a vague history of origin, which dates back to the time of Louis 15. According to legend, the king awarded a successful cook with a blue ribbon and since then the royal dish has received a similar name. Initially, cordon bleu consisted of two thin slices of veal beaten with a filling of cheese and ham. In order to prevent the cheese from flowing out, the beaten products were generously smeared with lezon and breaded in various mixtures. After that, the "sandwich" was fried in butter and served with a side dish of vegetables and cream sauce.
Currently, cordon bleu is allowed to be cooked from lean pork or chicken fillet. We offer you a chicken fillet recipe for a large chicken fillet weighing from 200 g. When choosing ham, give preference to a natural product. For the recipe you will need low-melting cheese with a classic taste.
Ingredients:
Chicken fillet – 220 g.
Ham – 1 circle.
Cheese – 2 slices.
Butter – 20 g.
Vegetable oil – 25 ml.
Egg (large) – 1 pc.
Breadcrumbs – 30 g.
Flour – 25 g.
Salt, pepper, leek – to taste.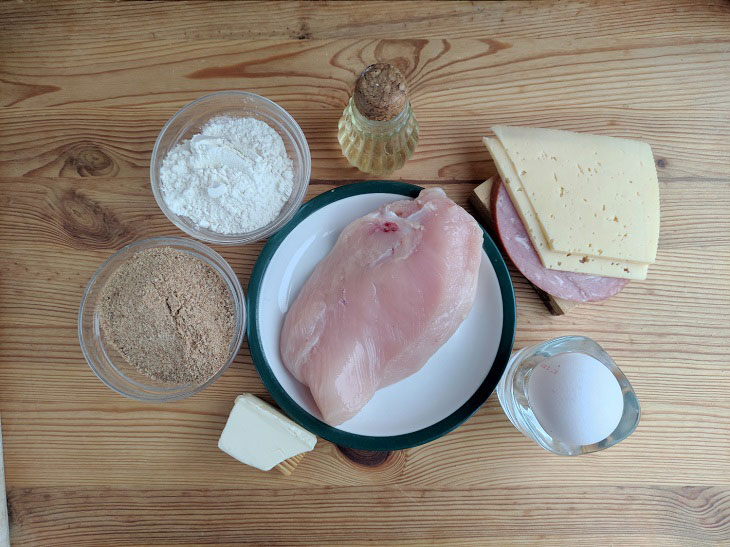 How to cook:
1. With a sharp knife, dissolve the chicken fillet into two halves, make an incision not completely.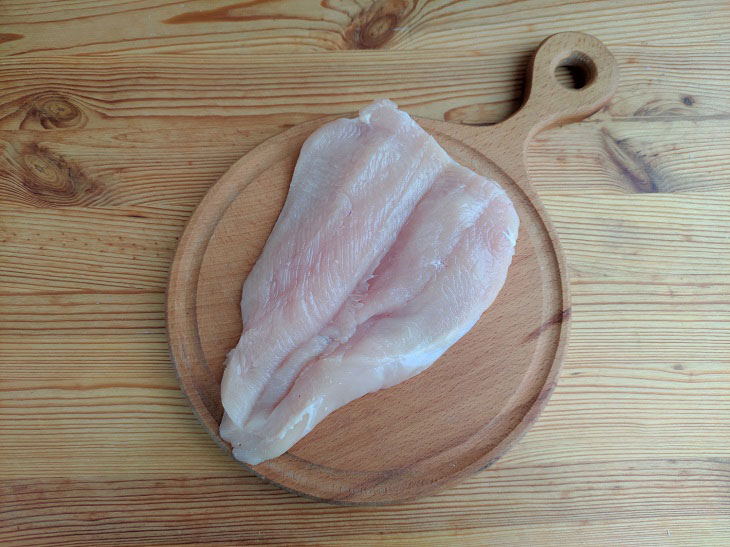 2. Cover the meat with cling film and carefully beat off so as not to damage the integrity of the piece.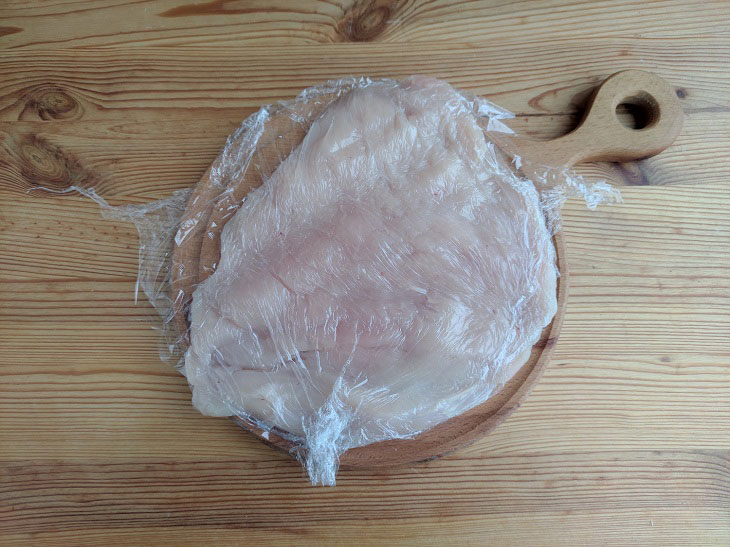 3. Salt and pepper the fillet on both sides. Put a slice of cheese on half the fillet. Place the ham on top of it.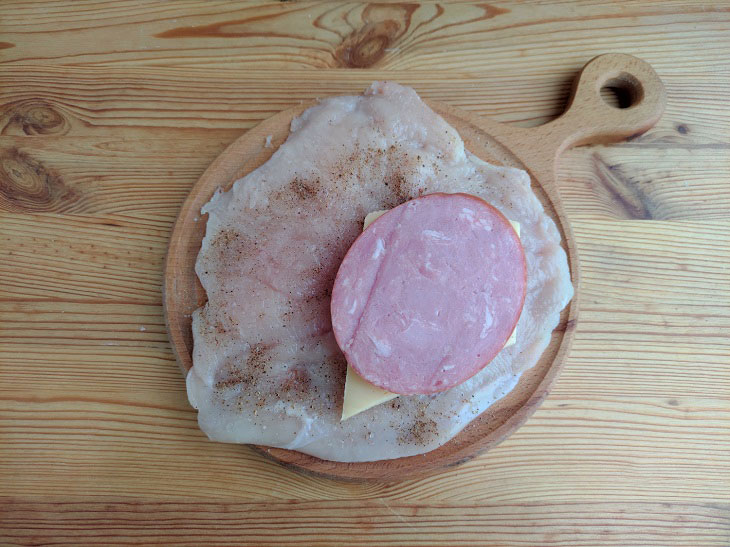 4. Cover the ham with a slice of cheese.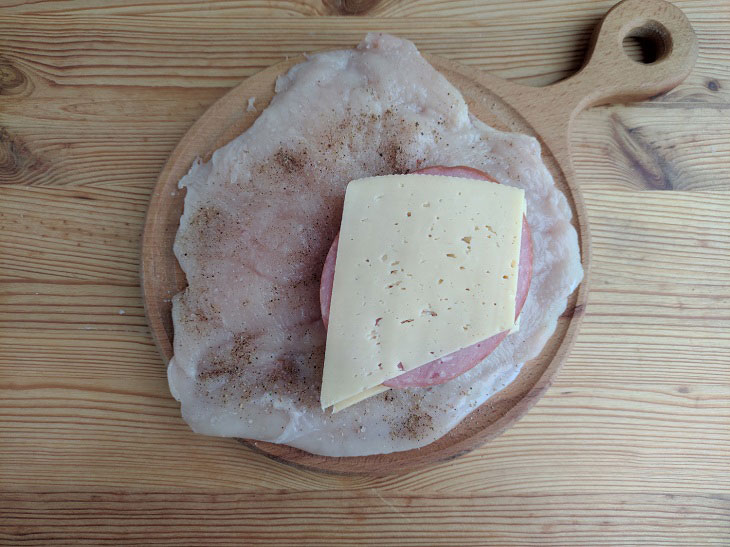 5. Cover the cheese with the free part of the chicken fillet. Secure the incisions with toothpicks.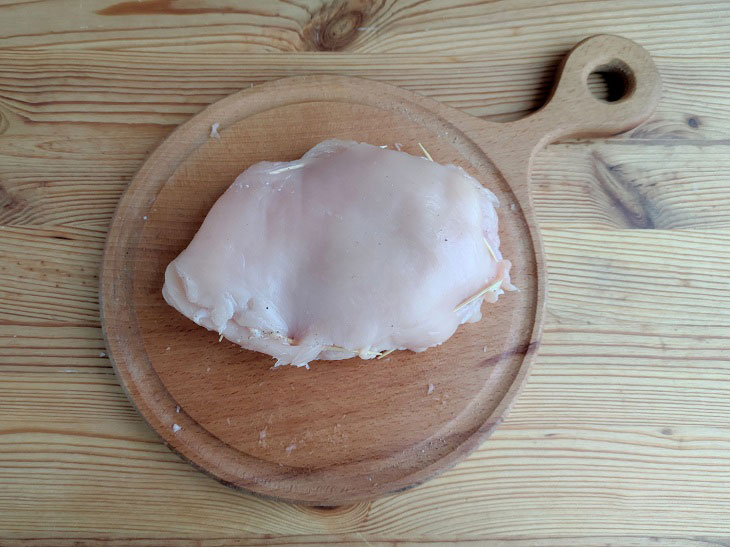 6. Roll the chop on all sides in flour.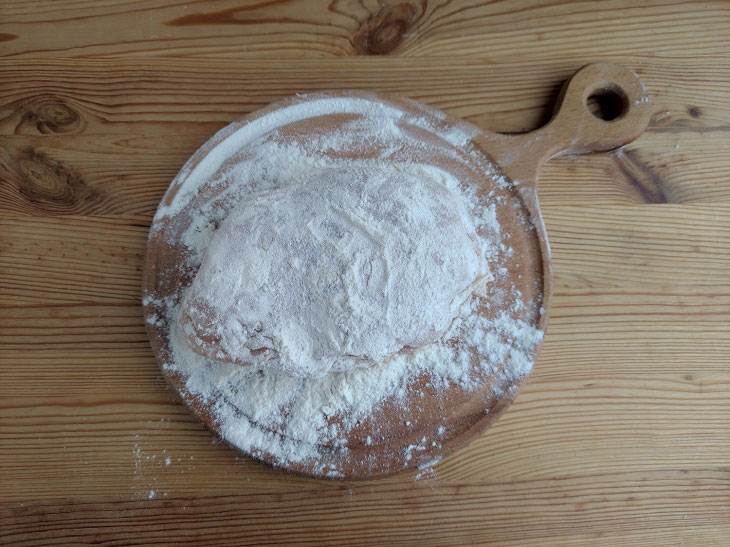 7. Beat the egg with salt, lay out the fillet.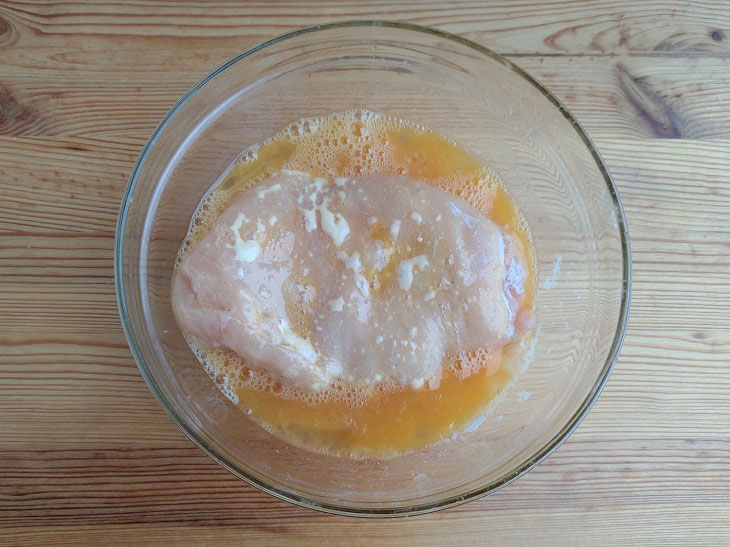 8. Transfer the product to a flat plate with breadcrumbs and roll it on all sides. Wipe away excess.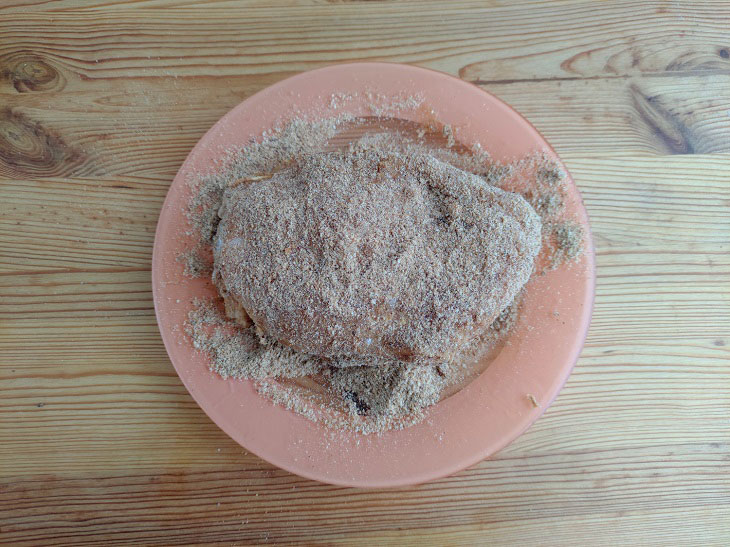 9. Heat a mixture of vegetable oil and butter in a frying pan. Put the chop in hot oil and fry until golden brown on both sides over medium heat.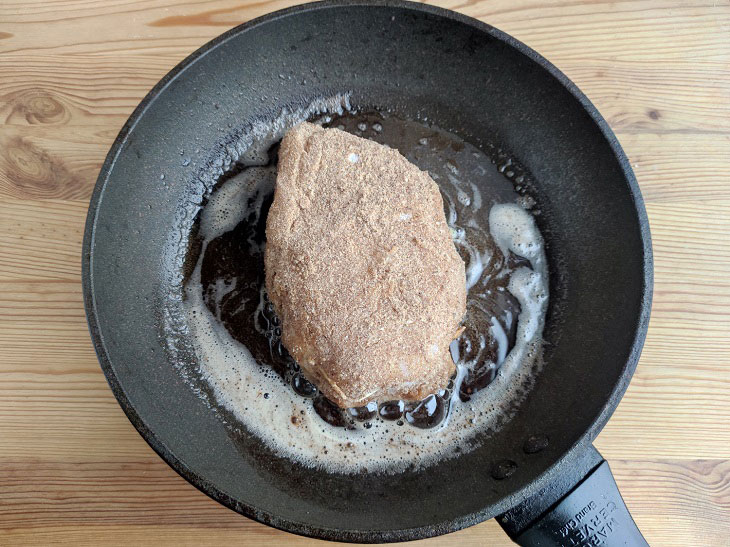 10. Pat cordon bleu dry with paper towels and transfer to a serving plate. Top with leeks, dried tomato slices and fresh herbs.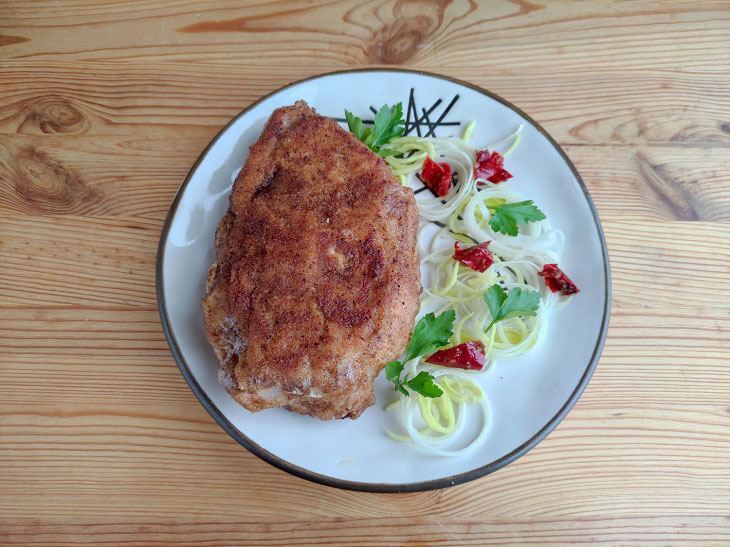 The dish looks appetizing, it has such a pleasant taste and delicate texture.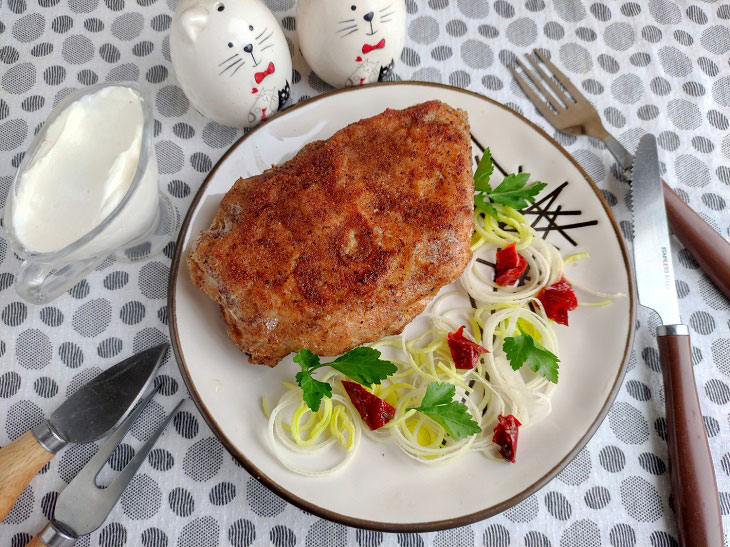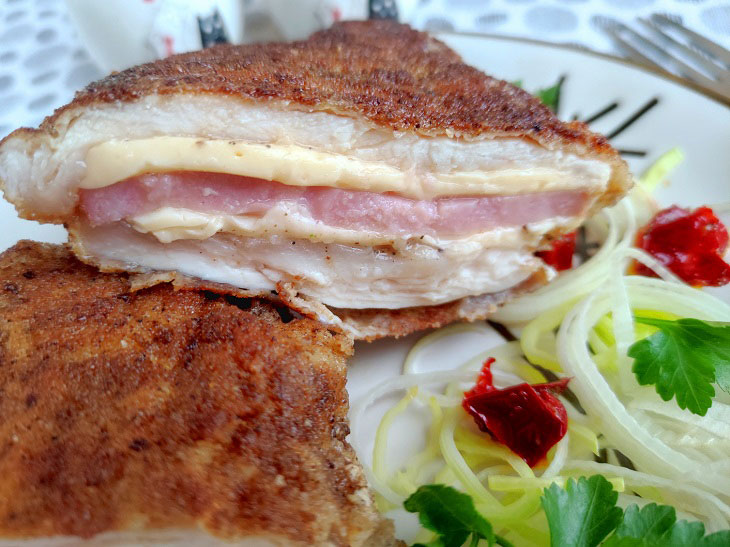 Bon appetit!