Chicken in honey-mustard sauce is very fragrant and incredibly tender, it just melts in your mouth. And if too sweet meat is not to your liking, you can add a little less honey. However, it is not necessary to completely exclude honey, since it is he who gives the chicken pieces a ruddy appetizing crust. In addition to honey and mustard, soy sauce and chicken spices can also be used. If there are no such spices at hand, a mixture of ground peppers, ground coriander, fenugreek, dried adjika will help out.
Ingredients:
Chicken thighs – 5-6 pcs.
Mustard – 1.2 tsp
Honey – 1.1 tsp
Classic soy sauce – 3 tbsp. l.
Salt – 2 pinches.
Garlic – 2 cloves.
Refined oil – 1.5 tbsp. l.
Spices for chicken – 1/3 tsp.
Cooking time: 1 hour. Servings Per Container: 2-3.
Cooking:
1. Rinse chicken thighs with running water, then remove moisture, cut off all excess – the remains of feathers, skin (optional), pieces of cartilage.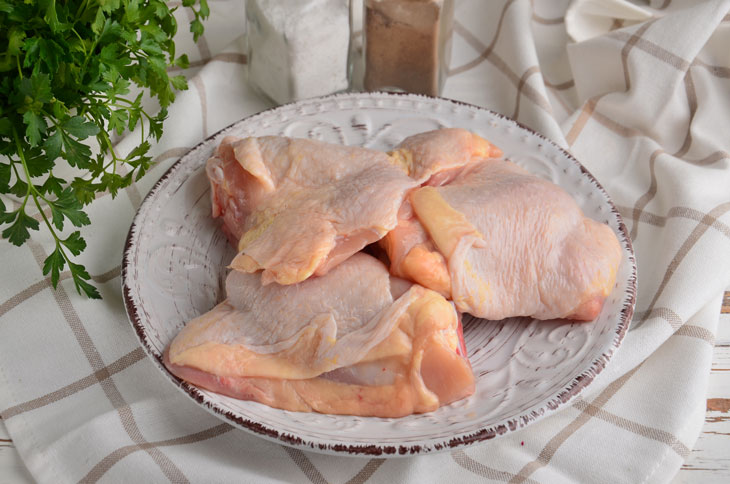 2. Prepare the ingredients for the marinade – you will need spicy or mild mustard, soy sauce (classic or with additives), vegetable oil without a bright aftertaste and aroma.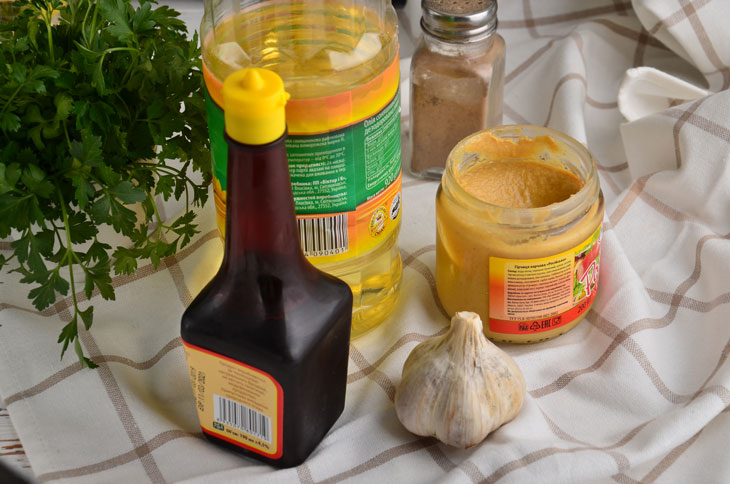 3. Pour all liquid ingredients into the bowl, add mustard. Peel the garlic cloves, then pass through a press (or chop finely), put in a bowl. Mix thoroughly.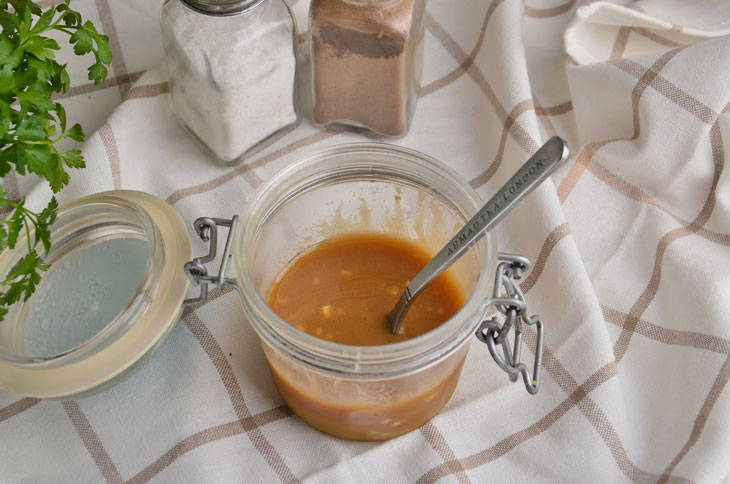 4. Line the baking dish optimally with foil. Then lay out in the shape of the thigh.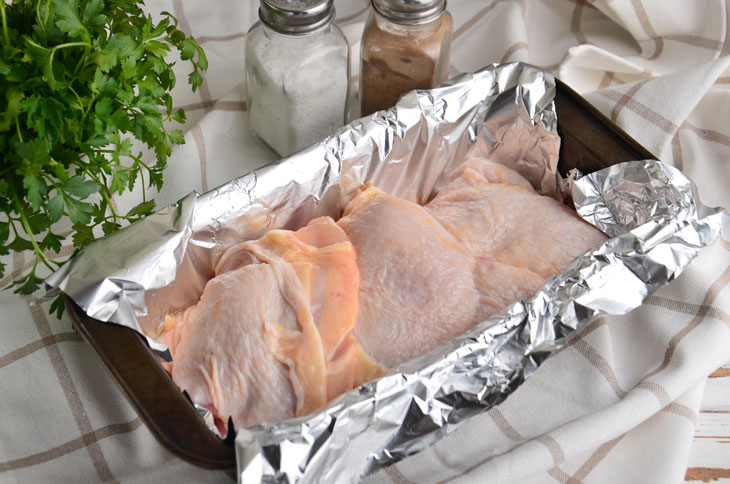 5. Pour the fragrant thick marinade over the chicken, spread it over the top and bottom with your hands. If you have time, you can let the chicken marinate a little.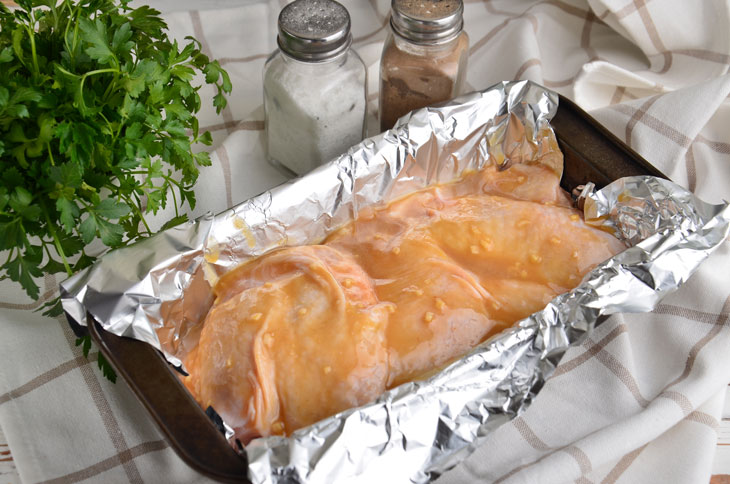 6. Wrap the edges of the foil, put the form in an oven preheated to 170-180 degrees. Bake chicken under foil for 15 minutes, then another 10-12 minutes unfolded.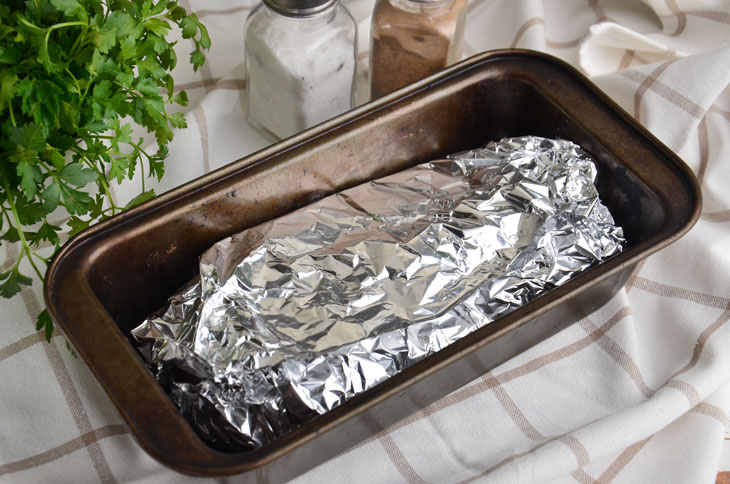 It is better to serve the meat immediately – then it is as tender and tasty as possible.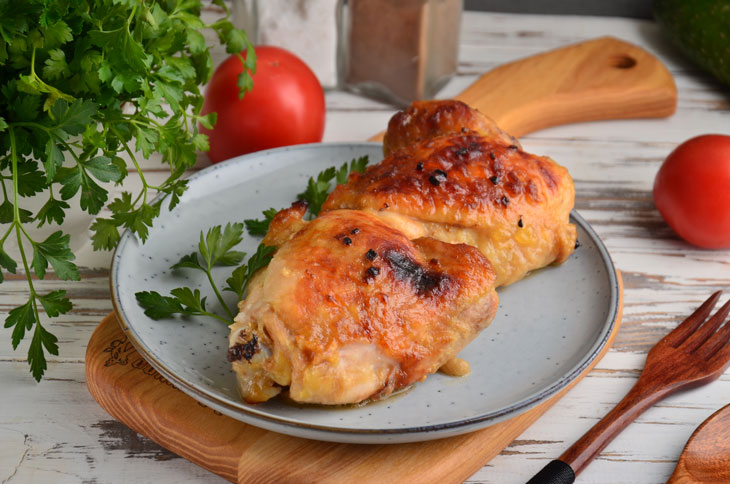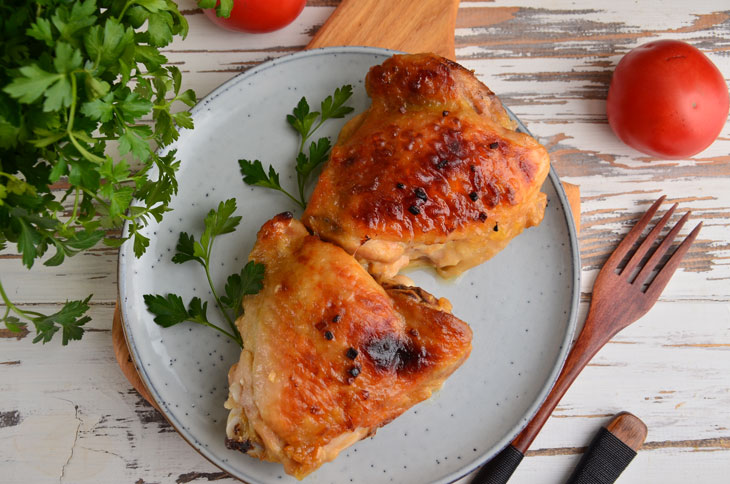 Enjoy your meal!