Jam from apples and oranges for the winter is a tasty and healthy treat that can always be at hand. You just need to spend a little time and prepare a few jars for the apple season. Citrus aroma will be very appropriate, and you can serve such jam for tea, for pastries. Also, the blank can be used as a filling for pies, open pies and puffs. Jars of jam are perfectly stored in a cool dark place.
Ingredients:
Apples – 500 g.
Oranges – 2 pcs.
Sugar – 400 g.
How to cook:
1. Apples for jam are suitable for both sweet and sweet and sour. Sour fruits can also be used, however, it is advisable to add more sweetener.
It is advisable to choose oranges that are juicier, otherwise the jam may turn out to be too thick.
Wash apples, peel oranges.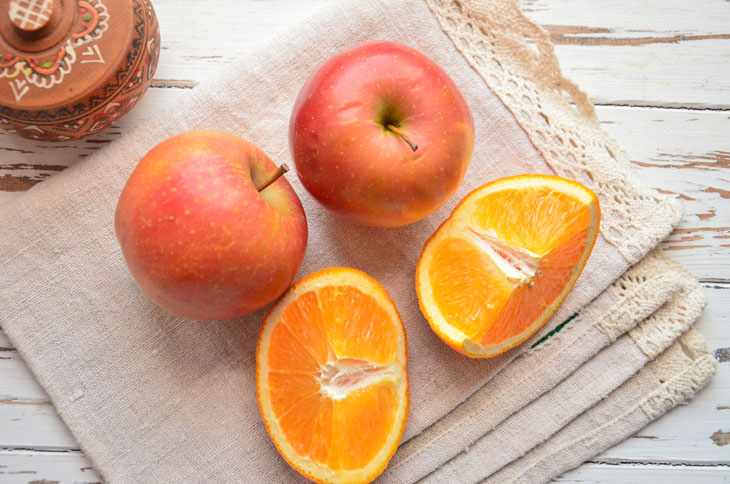 2. Cut the apples into small pieces, removing the seed box along the way. Put in a blender bowl and grind for a couple of minutes at high speed.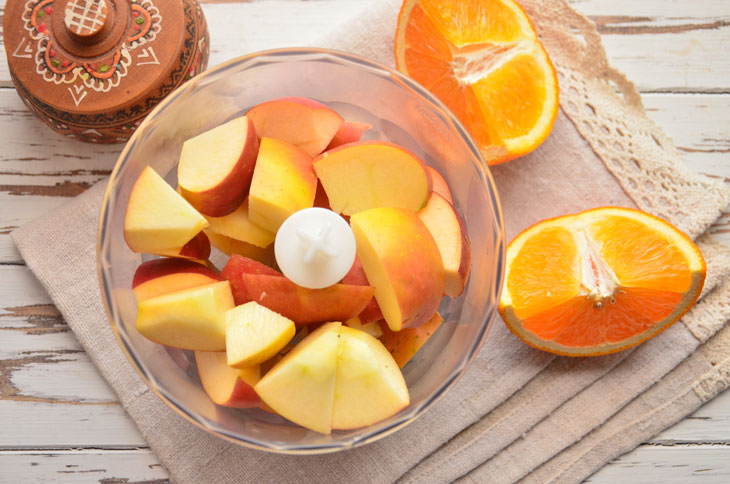 3. Transfer the apples to a saucepan, and send the orange slices to the bowl. Repeat the manipulations, chopping pieces of fruit.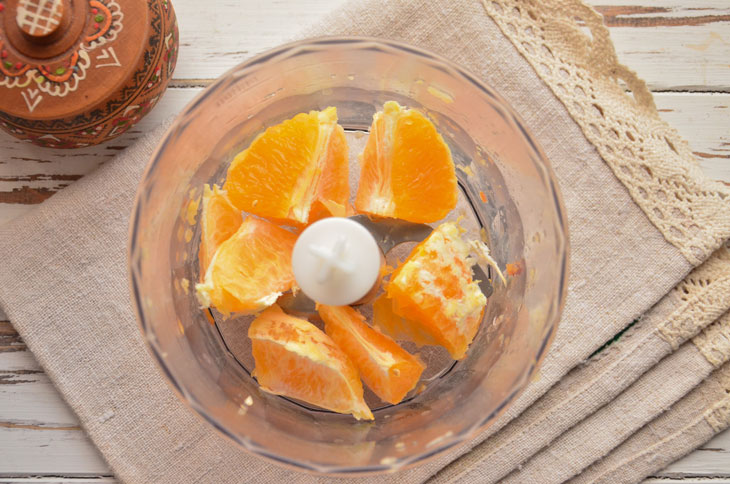 4. Transfer the orange to the saucepan with the apples.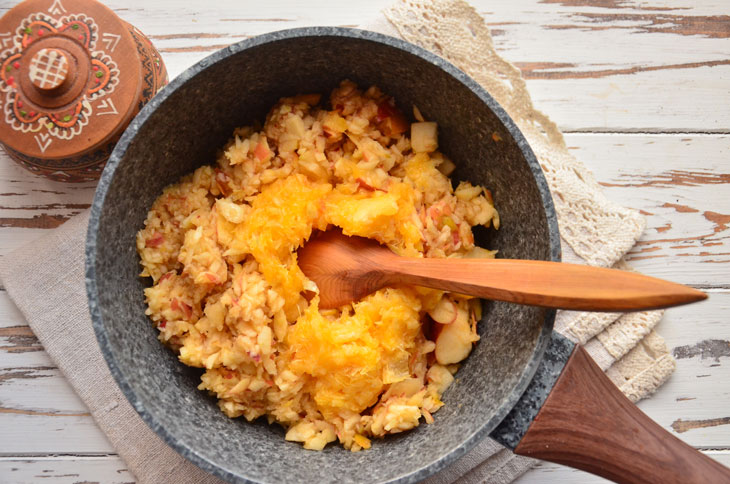 5. Measure the right amount of sugar and send it to the fruit. Mix everything well and cook for 20-25 minutes. Periodically stir the jam. Since the moisture will evaporate, it will be possible to pour in a little water until the desired degree of density is obtained.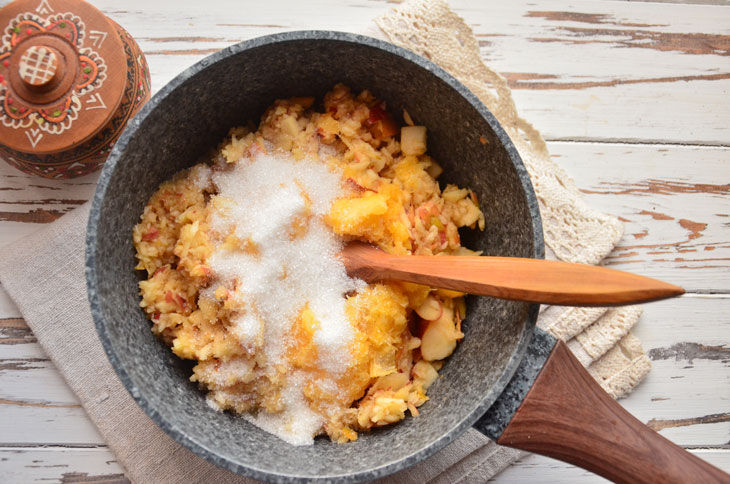 6. After 25 minutes, puree the fragrant mass with an immersion blender. Place the saucepan on the stove and bring the jam to a boil.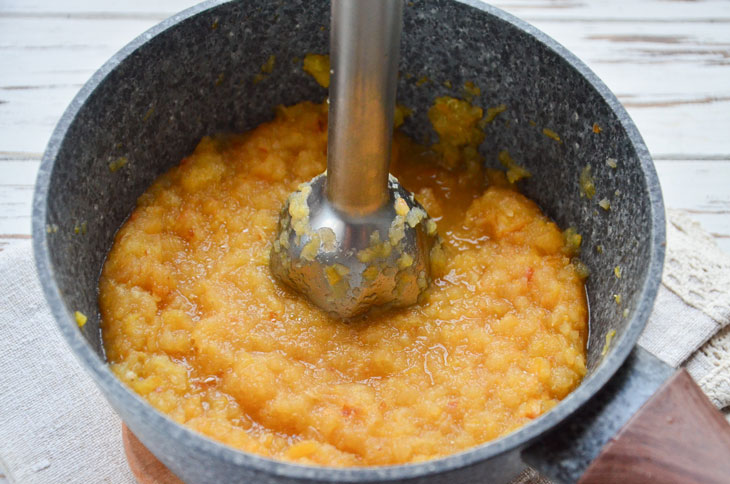 7. Spread the jam in sterile jars, screw tightly with sterile lids or roll up with a special key.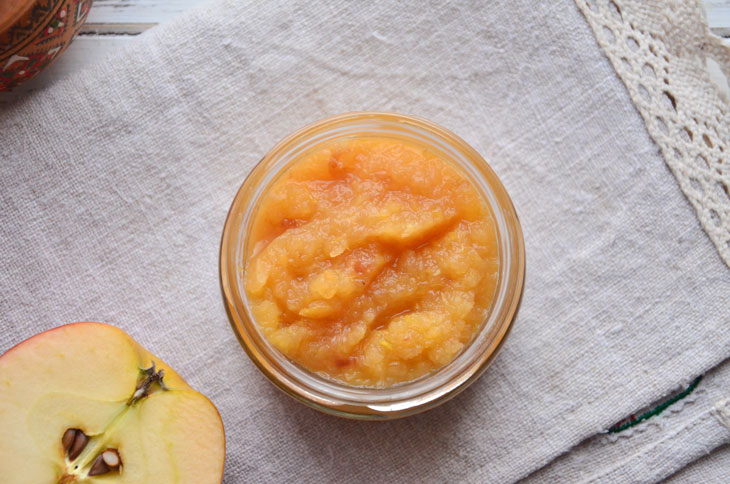 It is advisable to overturn the jars, wrap them up and let them cool in this form. After you can rearrange in the pantry.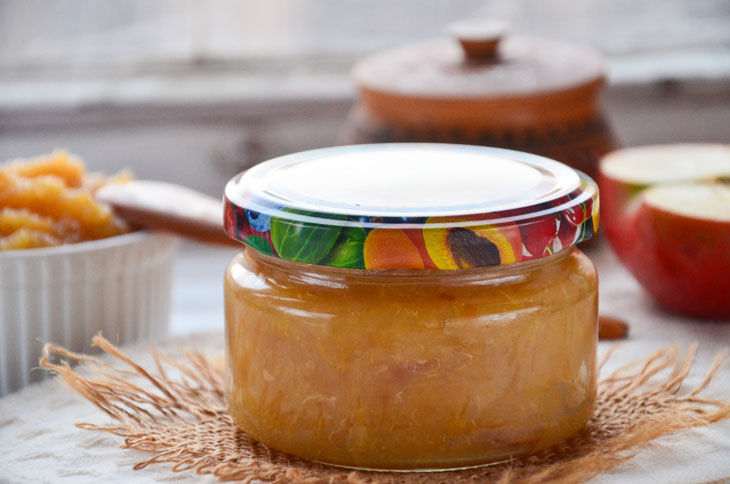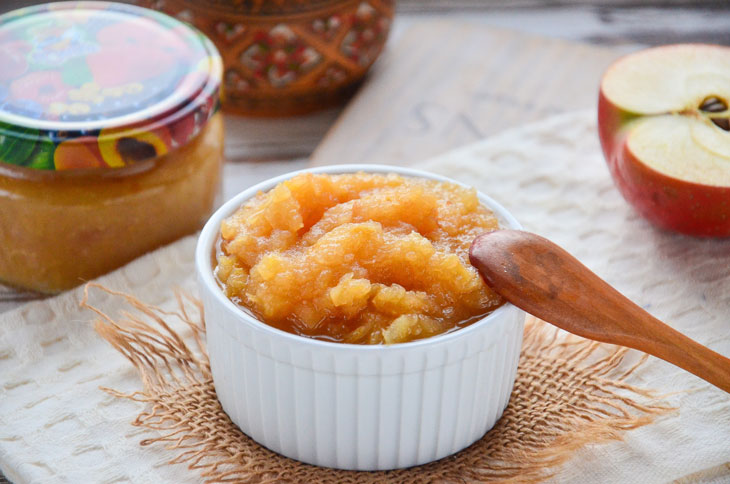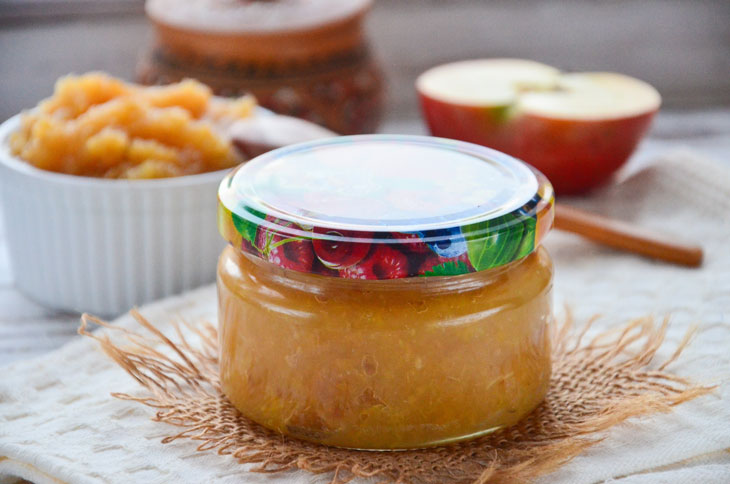 Enjoy your meal!