In recent years, canned Bakat salad has won great popularity among eggplant preparations. This is not surprising, because it turns out such a twist is very tasty and easy to prepare. In addition, unlike traditional eggplant preservation, the salad is not as vigorous as, for example, "Spark" or "Teschin tongue", but moderately spicy and very appetizing.
Vegetables stewed in tomato sauce do not fall apart during the stewing process, they turn out juicy and fragrant.
Try to cook Bakat salad for the winter – a delicious and original eggplant appetizer, you won't regret it!
Ingredients:
Tomatoes – 500 g.
Eggplant – 500 g.
Garlic – 3 cloves.
Sweet pepper – 250 g.
Parsley – 4 branches.
Carrots – 125 g.
Sunflower oil – 60 ml.
9% vinegar – 30 ml.
Salt – 1-1.5 tbsp .
Ground red pepper – ¼ tsp
Sugar – 1.5 tbsp. l.
How to cook:
1. Before directly preparing a canned salad, prepare all the necessary vegetables. Wash the tomatoes, put in a bowl and pour boiling water for one minute, then dip the tomatoes in cold water. Then, using a knife, make cross-shaped incisions, remove the skin from the tomatoes along with the stalk. Grind peeled tomatoes into tomato puree.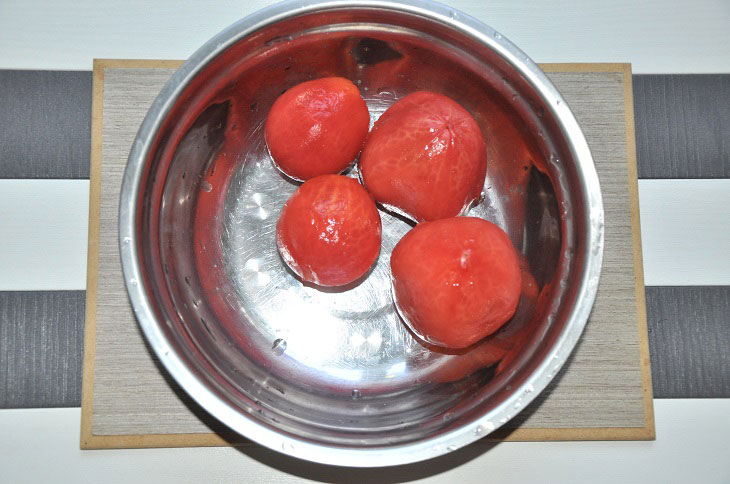 2. Next, prepare the tomato sauce in which the Bakat salad will be stewed. Pour the tomato puree into a saucepan, add vegetable oil, salt, sugar, vinegar and red ground pepper to it. Mix everything thoroughly so that the loose ingredients dissolve.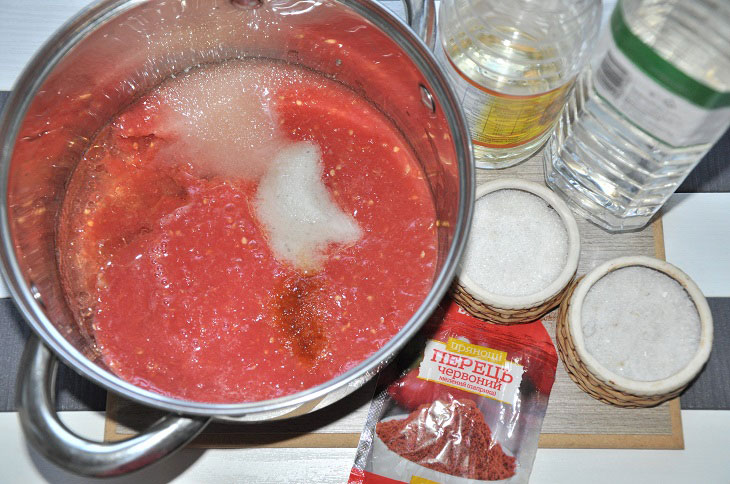 3. Pour chopped parsley and finely chopped garlic cloves into the resulting sauce. Then boil for 5 minutes.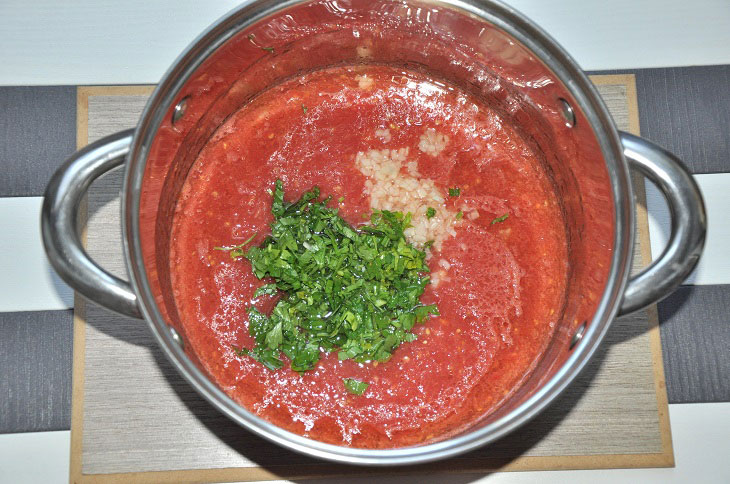 4. Meanwhile, prepare the rest of the vegetables. Cut the washed eggplant into large pieces and add salt to remove the bitterness (if the little blue ones do not taste bitter, then you do not need to salt them).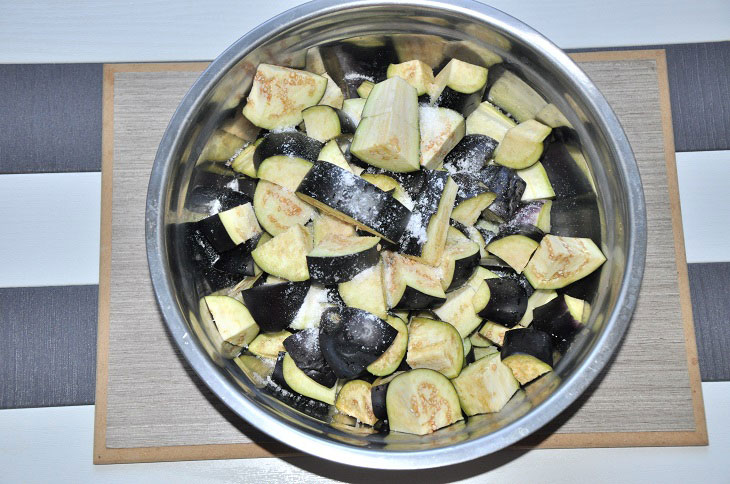 5. Grate the peeled carrot on a coarse grater.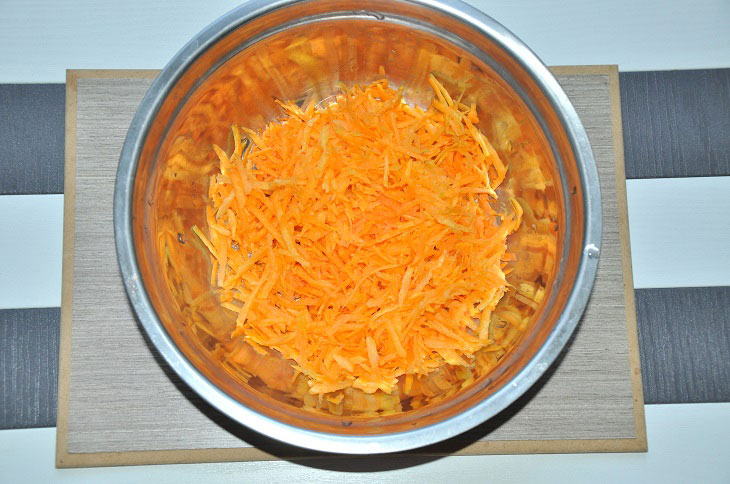 6. And cut the sweet pepper, peeled from seeds, into large strips.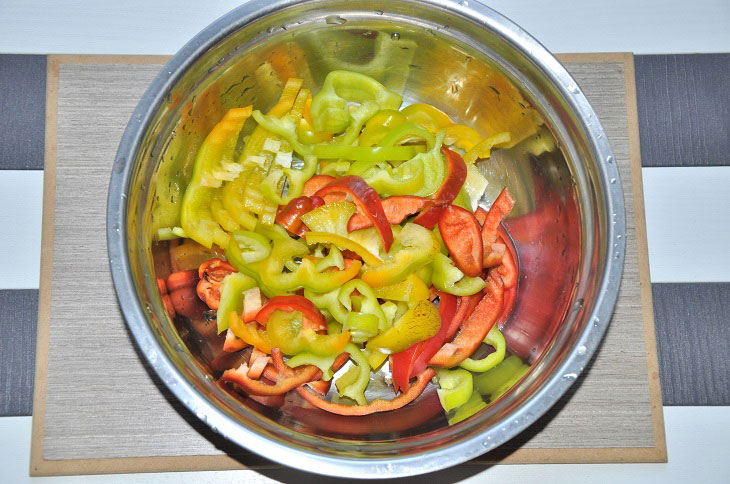 7. After the tomato sauce boils for 5 minutes, add the eggplant washed from salt and well squeezed into it.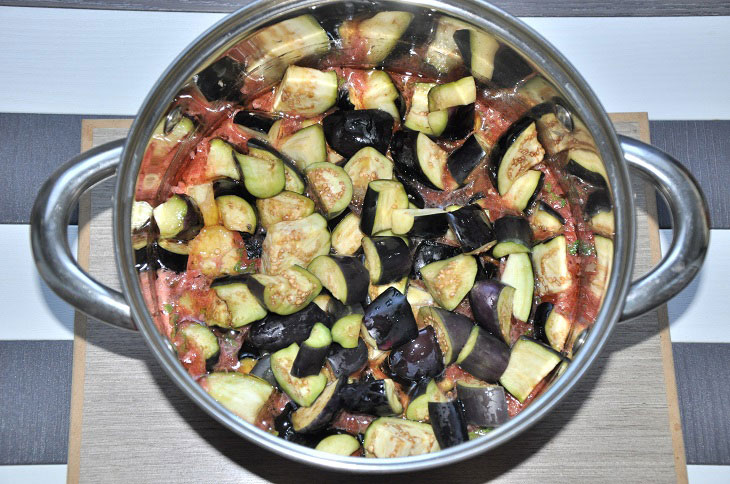 8. Then grated carrots.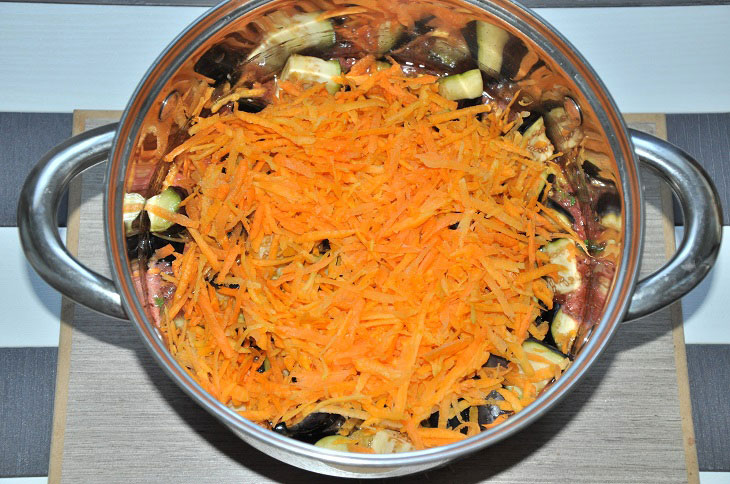 9. And after it chopped sweet pepper.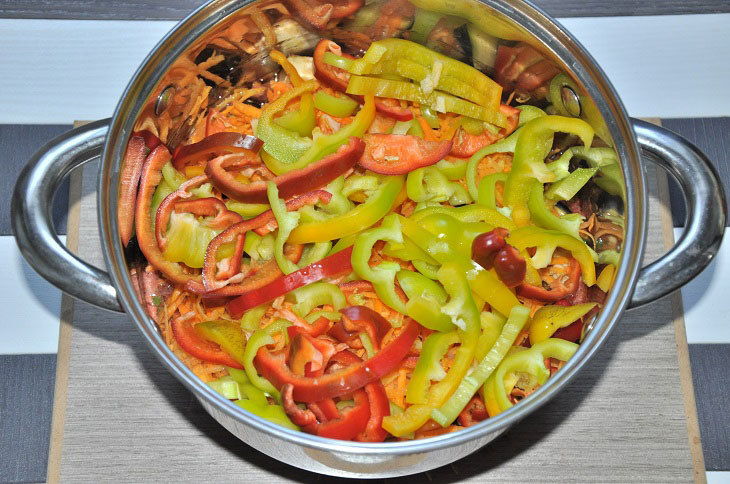 10. Mix all the vegetables well, cover the pan with a lid and cook over low heat, stirring occasionally, for 30 to 35 minutes.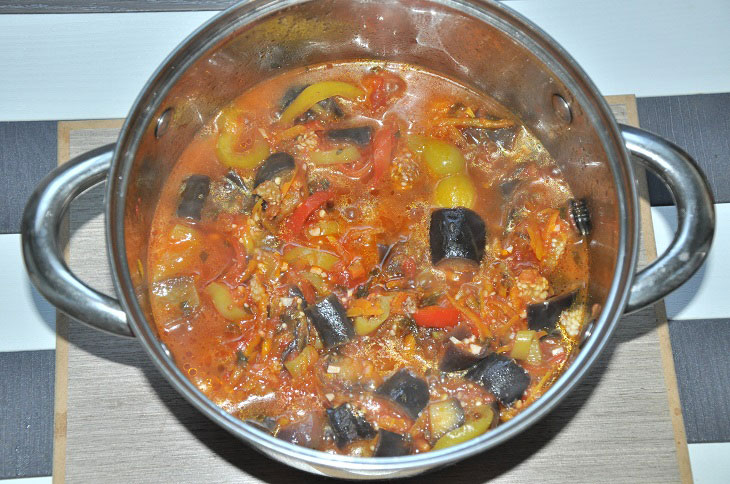 11. Next, spread the hot salad in sterile jars and roll up / cork with boiled lids.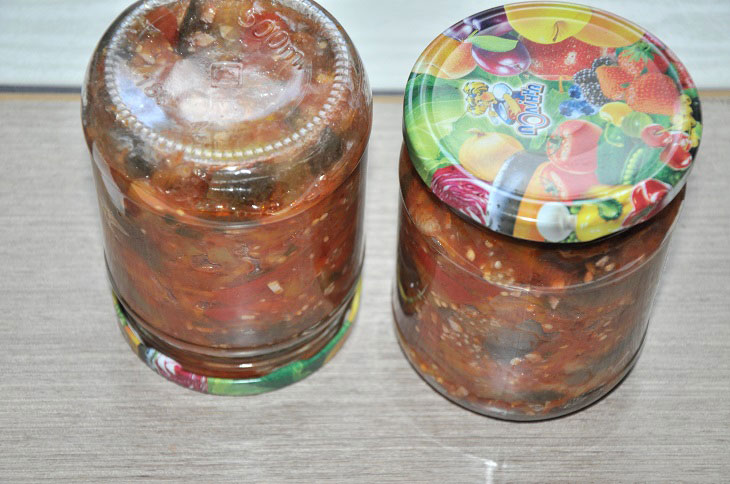 12. Be sure to wrap the preservation until it cools completely, and only then put it away for further storage.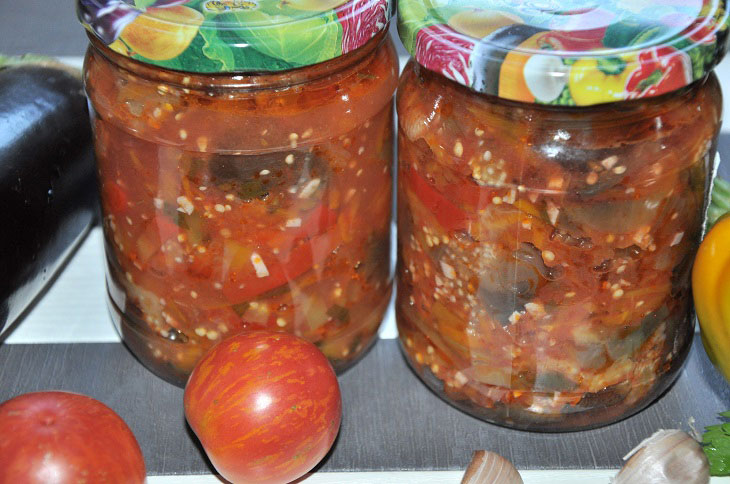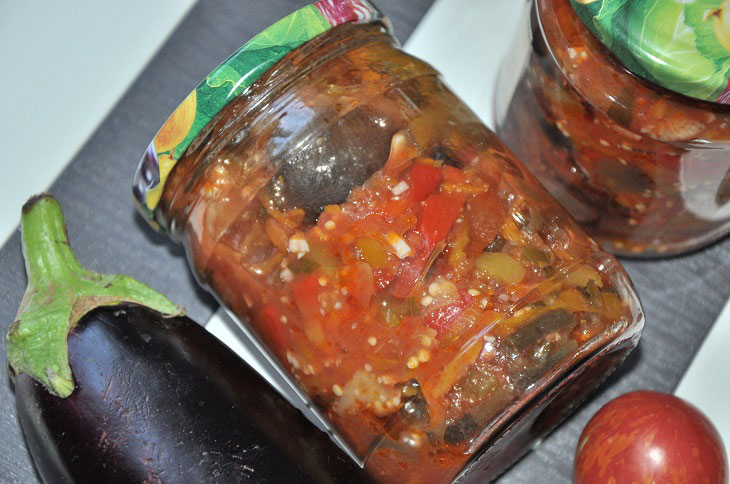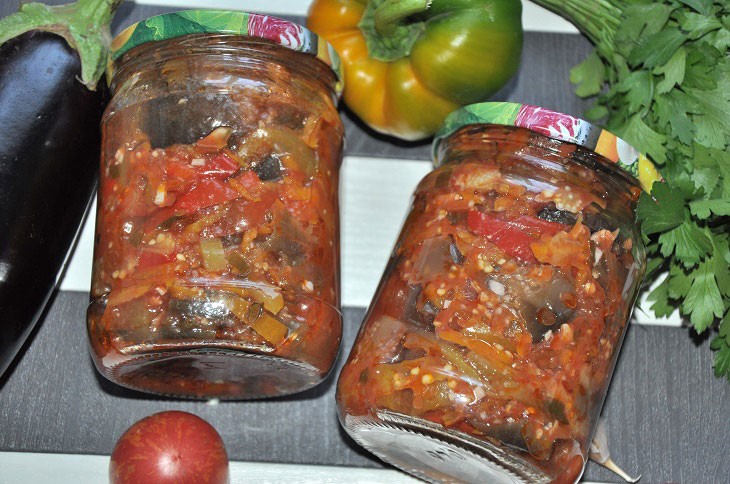 Bon appetit!