This salad for the winter is very satisfying and tasty. It is prepared from the simplest products, judging by the name, it is clear which ones. You can roll this salad into small jars. Vinegar is suitable for both 9% and acetic acid, only it will need to be diluted with water in the right proportion. I would like to note that such a salad can be safely used as a preparation for borscht, since it contains all the necessary ingredients for cooking it. Beets are better to buy not large in size, it is much sweeter in taste.
In order for the salad of beets and carrots to stand perfectly all winter, it should be sterilized. If the jars are small in volume, then this procedure will take no more than 5-7 minutes, if 1 liter jars are used, then they need to be sterilized for at least 10-15 minutes. It is best to store jars in a dark and rather cold place. Acceptable storage temperature +5 degrees.
Ingredients:
Beets – 1 pc.
Onion – 1 pc.
Carrot – 1 pc.
Tomato – 1 pc.
Garlic – 2-3 pcs.
Salt – 0.5 tsp.
Vegetable oil – 70-100 ml.
Vinegar 9% – 1 tbsp. l.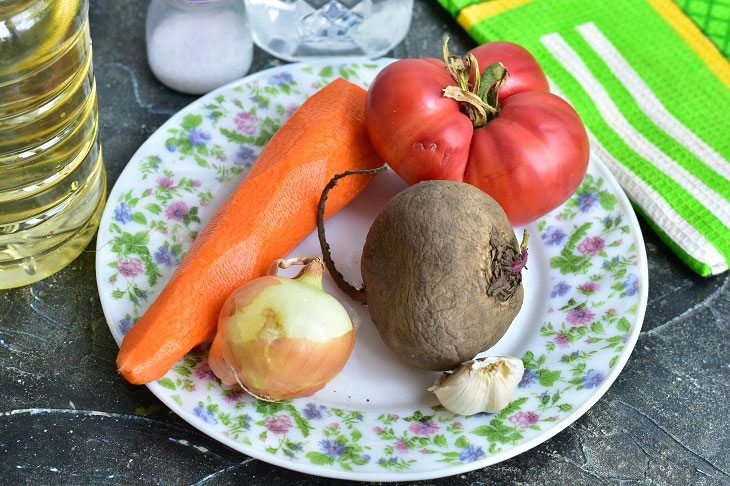 How to cook:
1. Peel the carrots with a sharp knife. Rinse it under a tap of proton water. Grate it with large holes.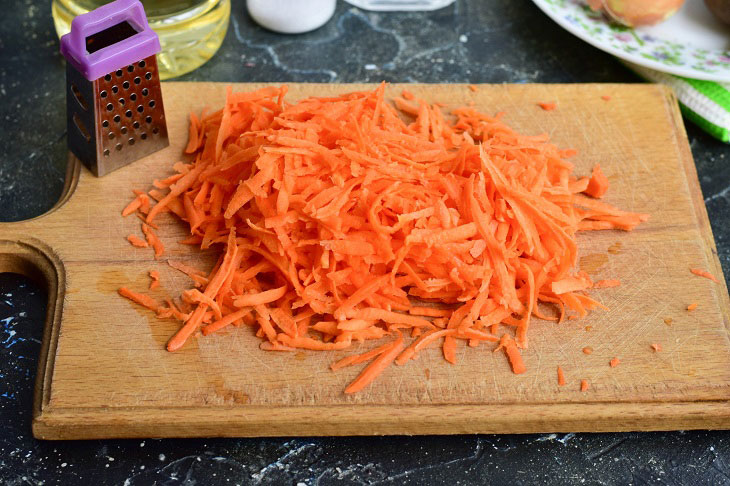 2. Peel the garlic, onions. Cut both ingredients into cubes. Wash the tomato and do the same with it.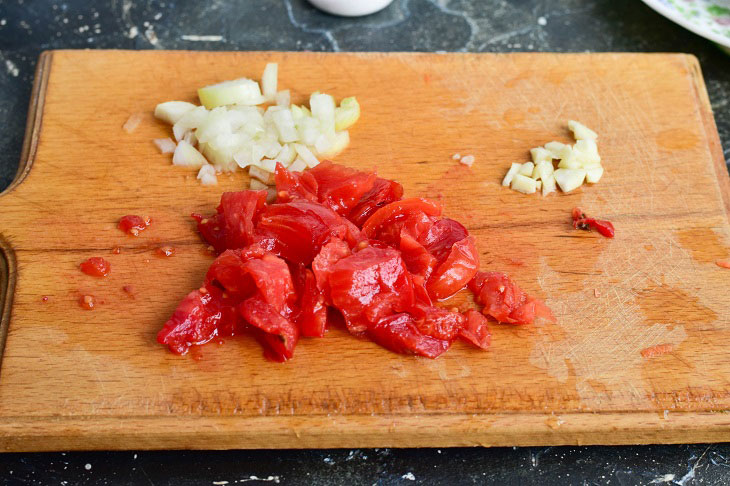 3. Peel the beetroot, grate it on a coarse grater.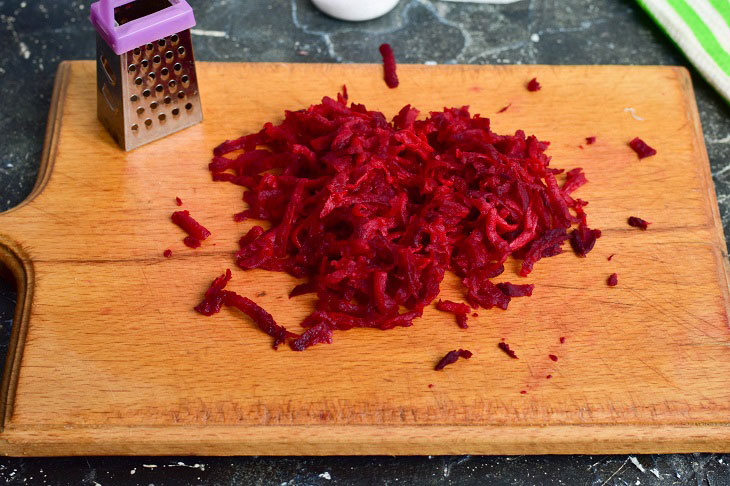 4. Place the vegetables in a double bottomed pot.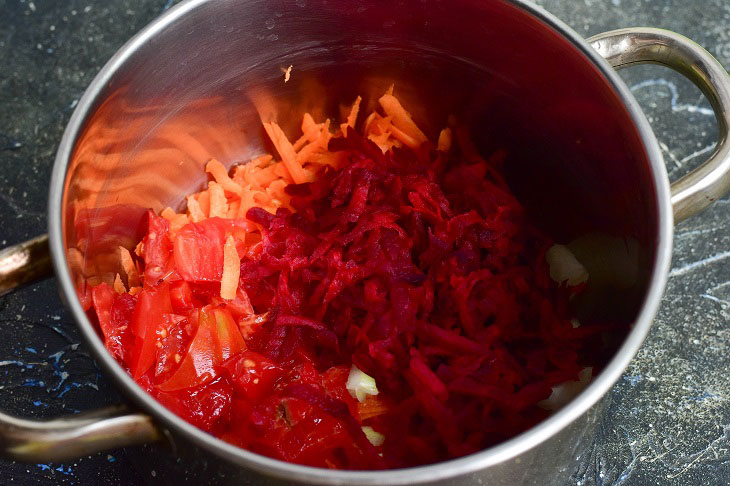 5. Pour in vegetable oil.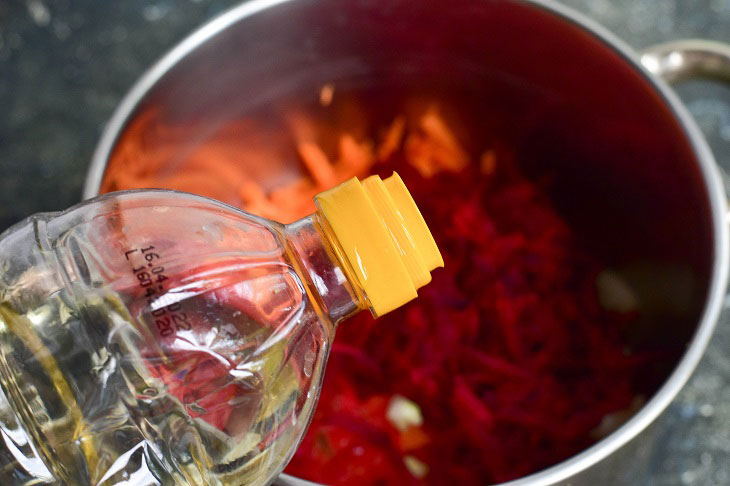 6. Add salt.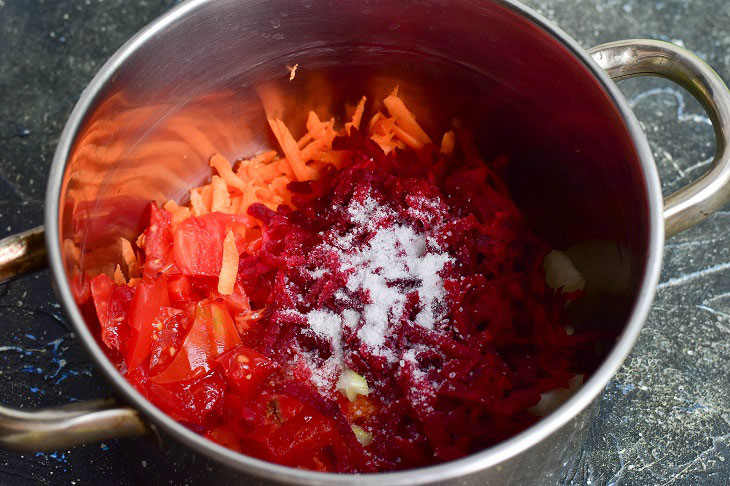 7. Now send it to the fire. Simmer all vegetables for 10-15 minutes, make the fire moderate.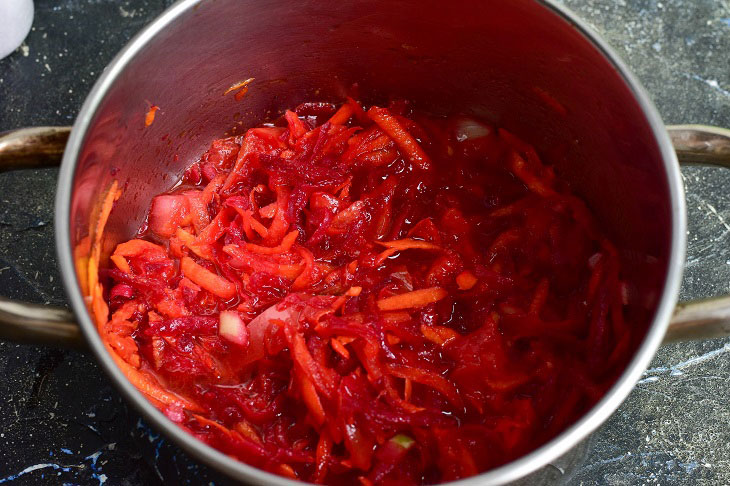 8. Pour vinegar into the finished salad.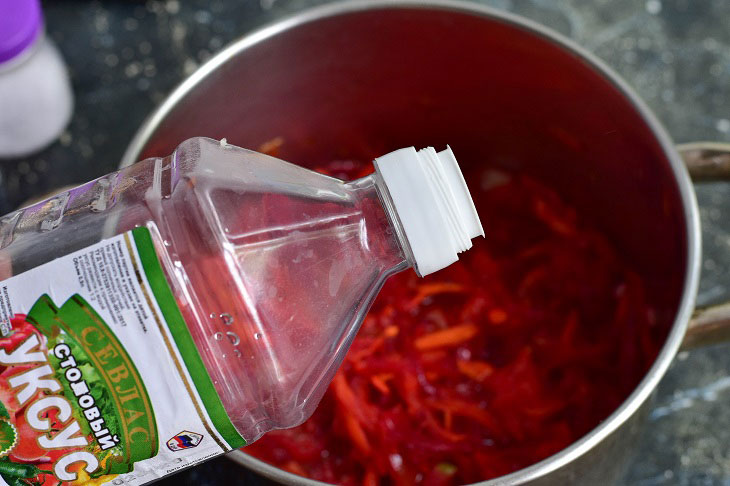 9. Mix it well and immediately transfer it to a clean and glass jar.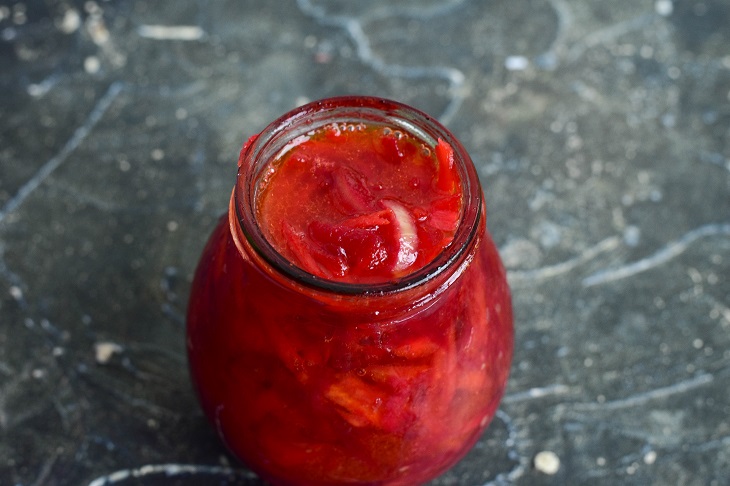 10. Put it in a saucepan, on the bottom of which put a regular kitchen towel or rag. Pour in enough water to cover the jar up to the shoulders. Sterilize the salad for 5-7 minutes.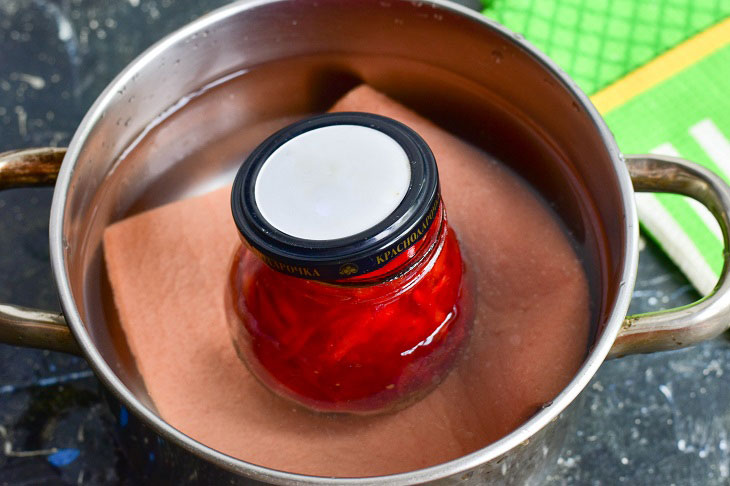 11. Now just screw the jar tightly with a metal lid.
Our blank is ready, it looks great, and it is also very useful!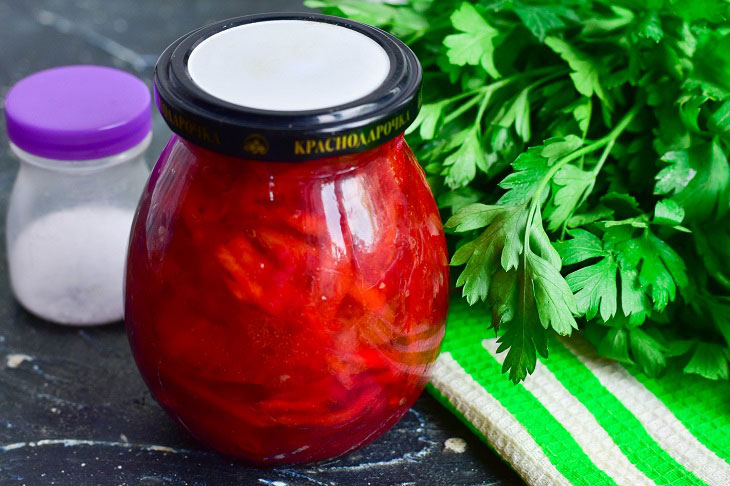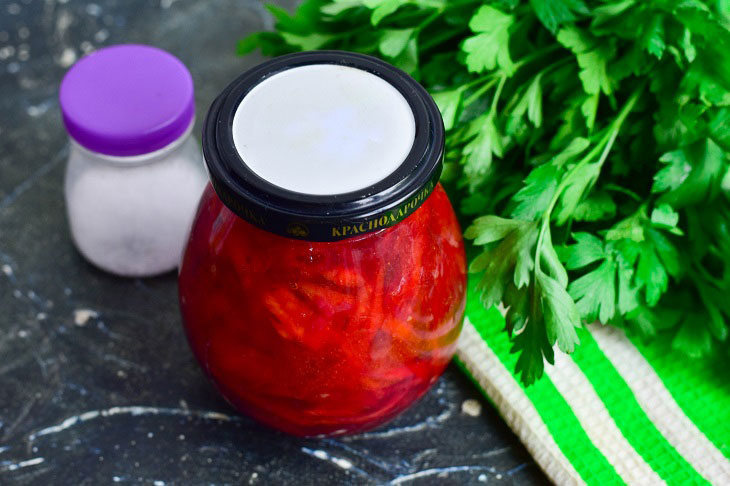 Bon appetit!