Baked apples with raisins and honey are a great recipe for any holiday table, including Christmas. For Christmas, you can cook a lot of delicious and satisfying dishes from meat, fish and vegetables, but hostesses sometimes simply forget about desserts. Do not forget that after the festive feast, many will want something sweet. And to make the dessert light and tasty, apples are ideal.
Apples can be baked in slices, halves or whole, as in our recipe. Such apples turn out to be more juicy, since all the filling remains inside and is baked along with the fruit. As a filling, we used raisins, walnuts with honey, which perfectly complement the taste of baked apples.
Ingredients:
Apples – 250 g.
Raisins – 50 g.
Walnuts – 50 g.
Honey – 50 g.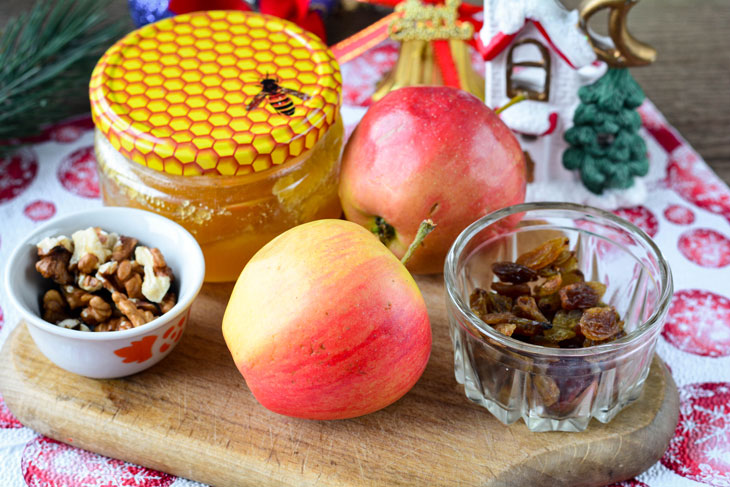 Cooking:
1. Wash the apples and remove the core with a knife. Cut the apples so as to keep the bottom intact so that the filling does not leak out during the baking process.
For the recipe, you can use any variety of apples and the color that you like best.
The main thing is to take not very large apples so that they cook faster in the oven.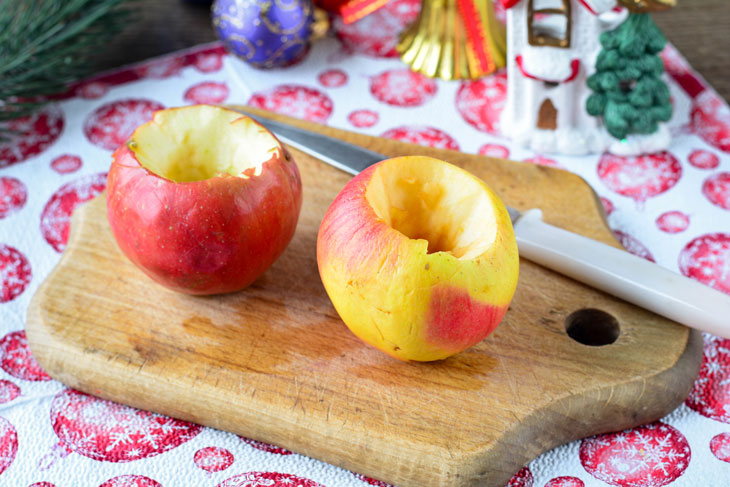 2. Rinse the raisins, put them on a sieve so that all the water is g1.
Raisins will suit both light and dark varieties, of your choice. The main thing is that dried fruits are pitted.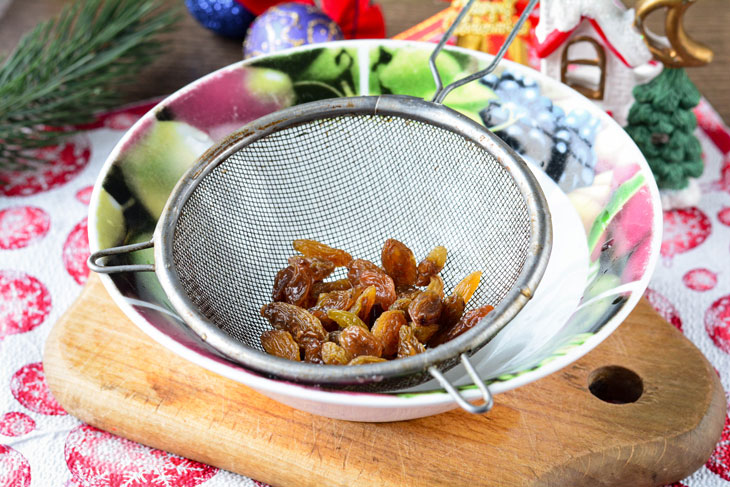 3. Grind walnuts, you can use a mortar or rolling pin. Use nuts for the recipe raw, not fried.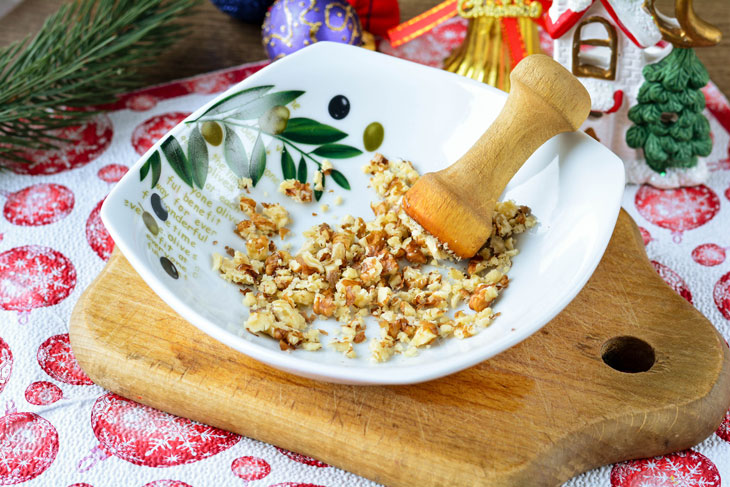 4. Raisins, if it is large, chop a little – cut with a knife.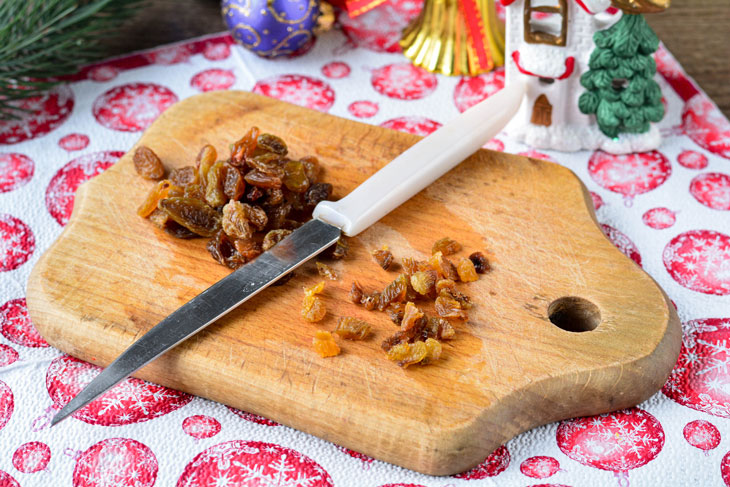 5. Mix nuts with raisins.
6. Add honey, mix with the filling and you're d1.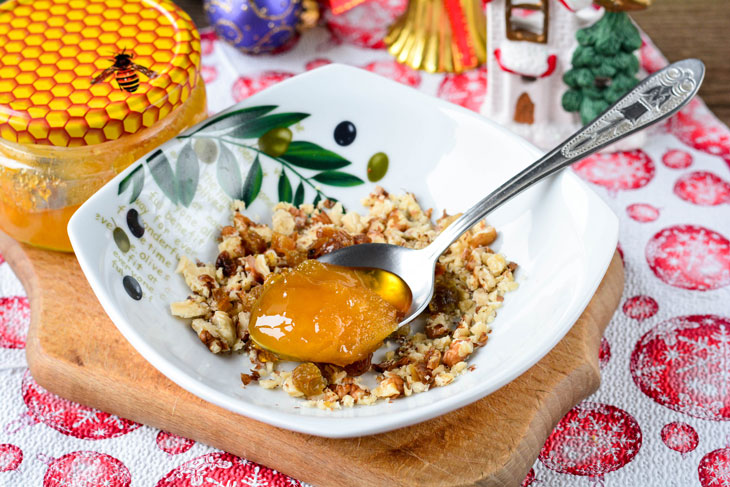 7. Stuff apples with nut filling.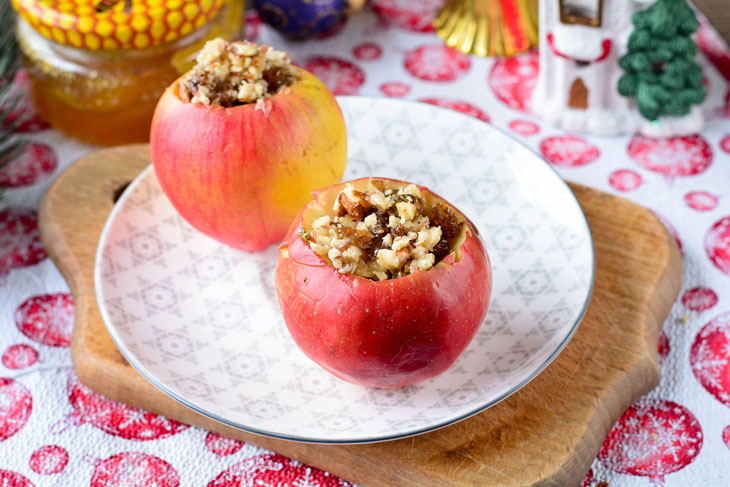 8. Put the apples in a baking dish and put in the oven for 15-20 minutes.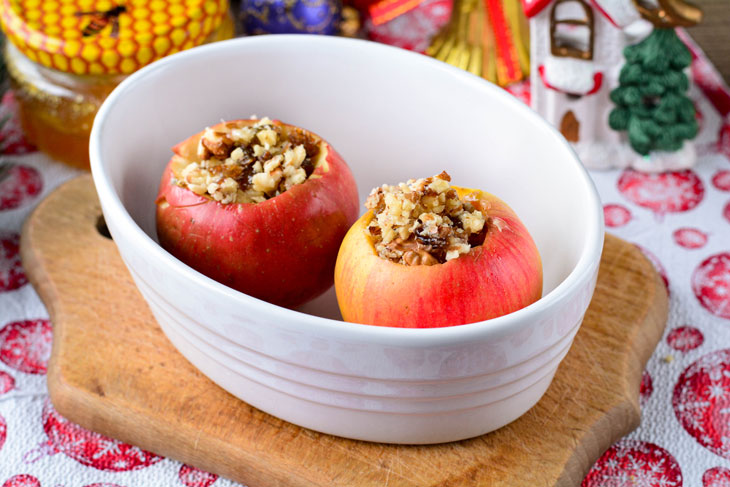 9. Bake apples at 200C, remove the finished dish from the oven. Allow to cool slightly and serve the finished dessert to the table.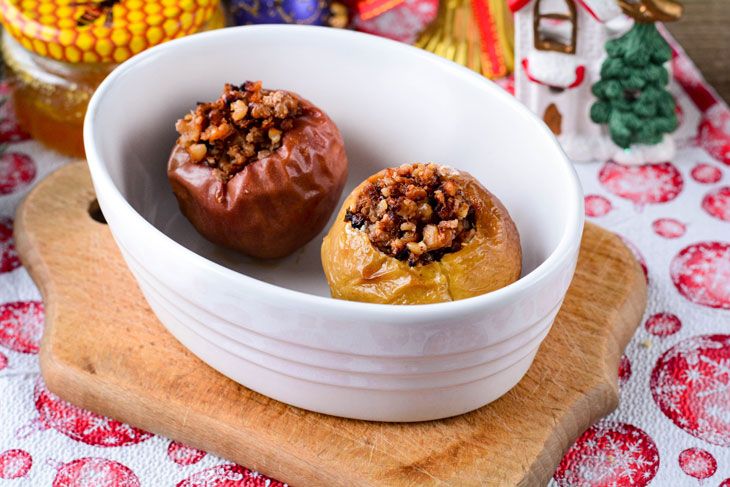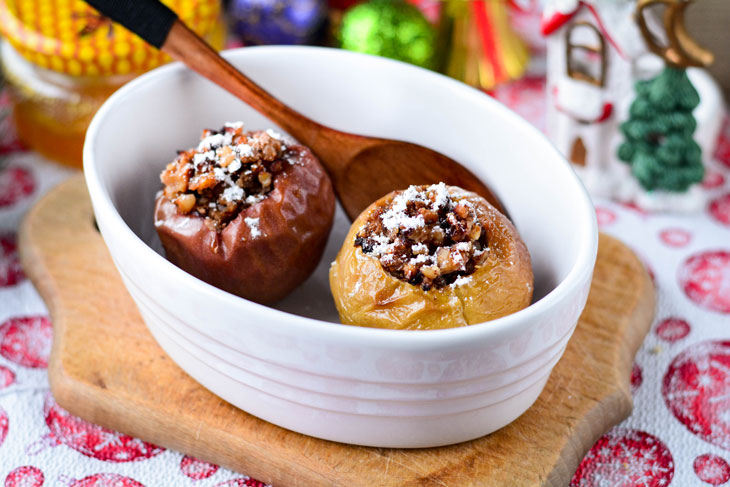 Enjoy your meal!