Baked mushrooms with cheese and chicken in the oven can be prepared for a family dinner or a festive dinner. The dish is easy to prepare, and at the same time looks very elegant. For the recipe, use medium or large mushroom caps; for the filling, take minced chicken, onions, cheese and a little mayonnaise. Serve such mushrooms as an independent dish or with any side dish – boiled potatoes, rice or other porridge.
Ingredients:
Champignons – 200 g.
Minced chicken – 80-100 g.
Hard cheese – 50 g.
Onion – 40-50 g.
Mayonnaise – 30-40 g.
Vegetable oil – 40 g.
Salt, black pepper – to taste.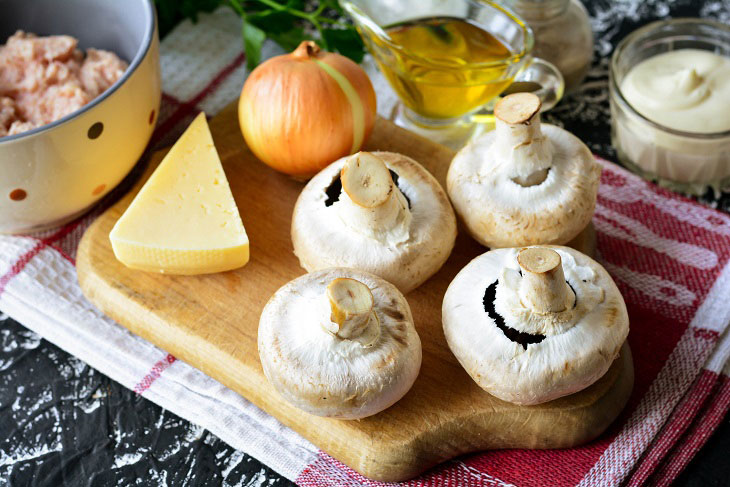 How to cook:
1. Rinse the mushrooms thoroughly, remove the legs from the mushrooms, they are easily broken off by hand. This way the mushrooms will be easy to stuff.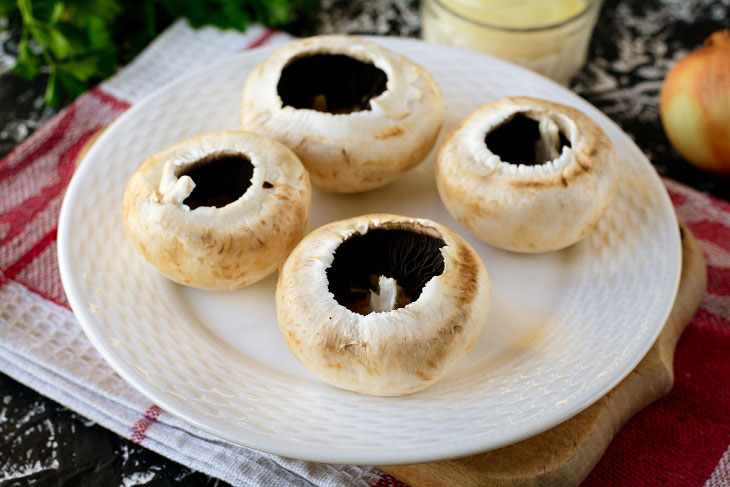 2. Do not throw away the mushroom legs, but chop them finely. They will go to stuffing.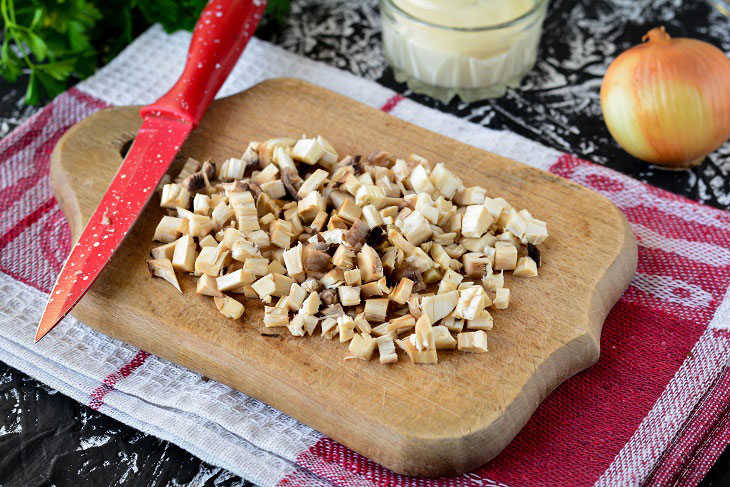 3. Peel and rinse the onion, chop it into small cubes.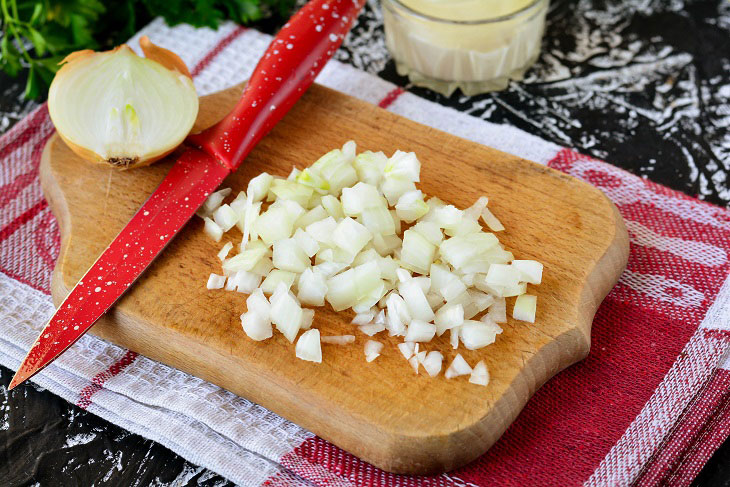 4. Pour a little oil into the pan, turn on medium heat and heat, add chopped mushroom legs and onions, fry for 3-4 minutes, stirring occasionally. Salt and pepper for extra flavor.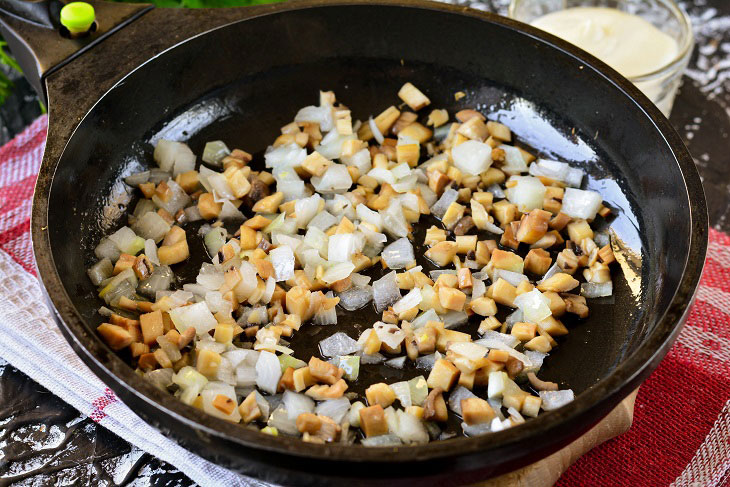 5. Add minced chicken to the pan, stir and fry for another 2-3 minutes and the filling is ready.
Minced meat does not have to be brought to full readiness, it will still be baked with mushrooms in the oven.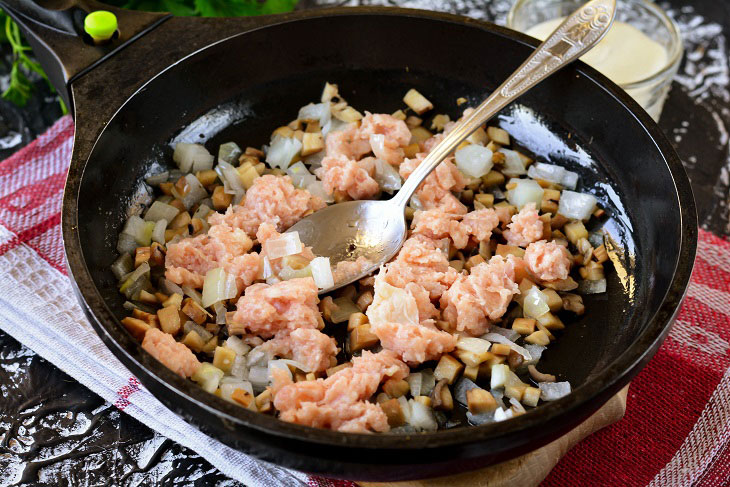 6. Stuff the mushroom caps with delicious stuffing, fill a little with a slide. During the baking process, the filling will settle a little more.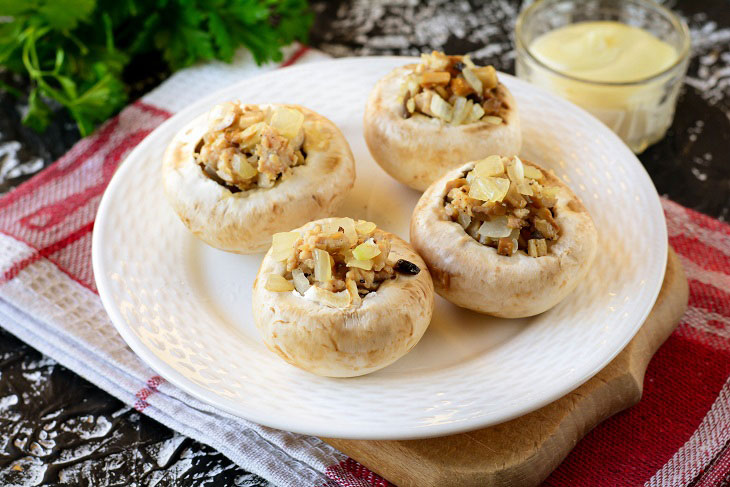 7. Pour the stuffed mushrooms with a thin mesh of mayonnaise. Use any mayonnaise – store or homemade.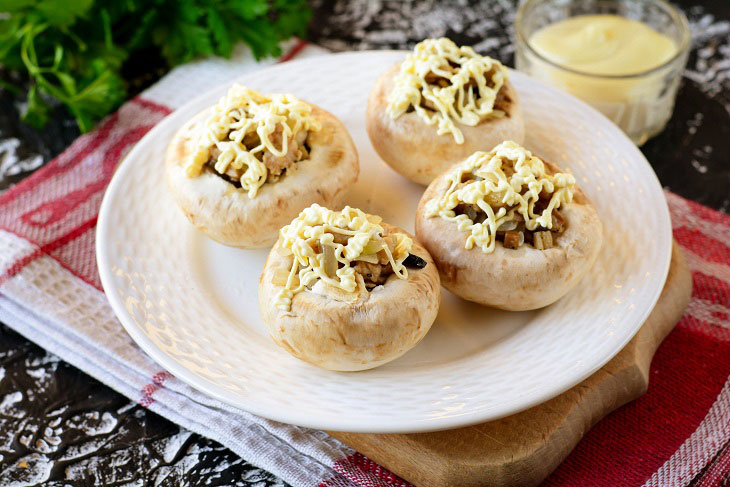 8. Sprinkle the hats with grated cheese.
The variety of cheese in this case does not play a role, the main thing is that you like it. Any small piece of cheese from the fridge is perfect for this recipe.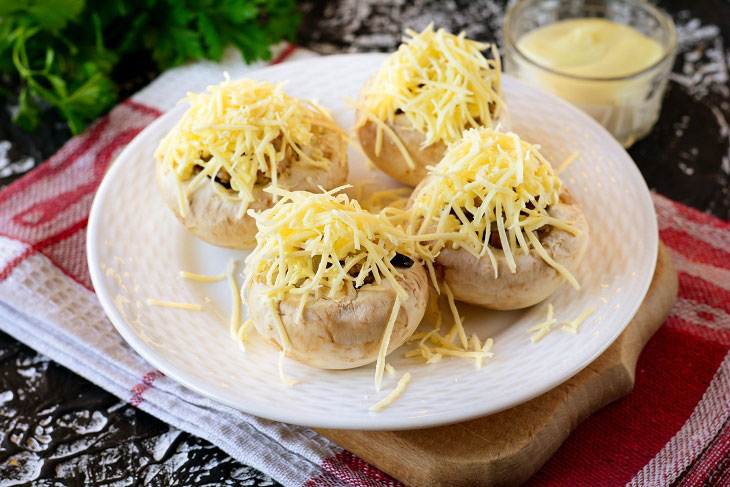 9. Lightly oil the baking dish, put the mushrooms.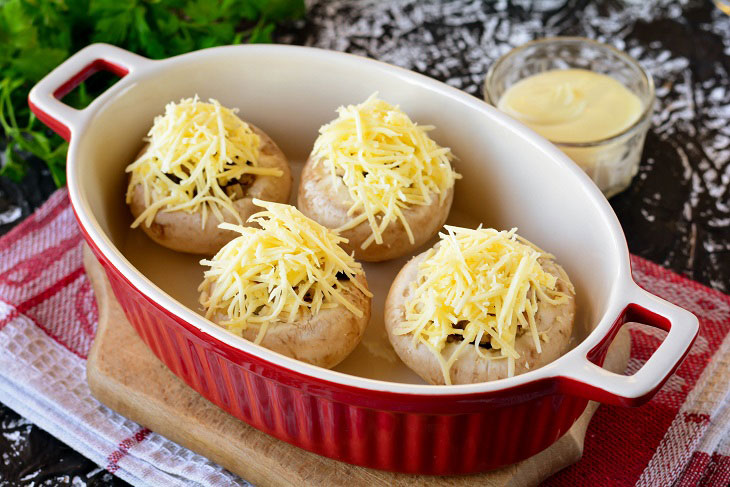 10. Bake mushrooms with cheese and chicken in the oven at 180C for 15-20 minutes. The cheese will melt and bake well, the mushrooms and the filling will be completely ready.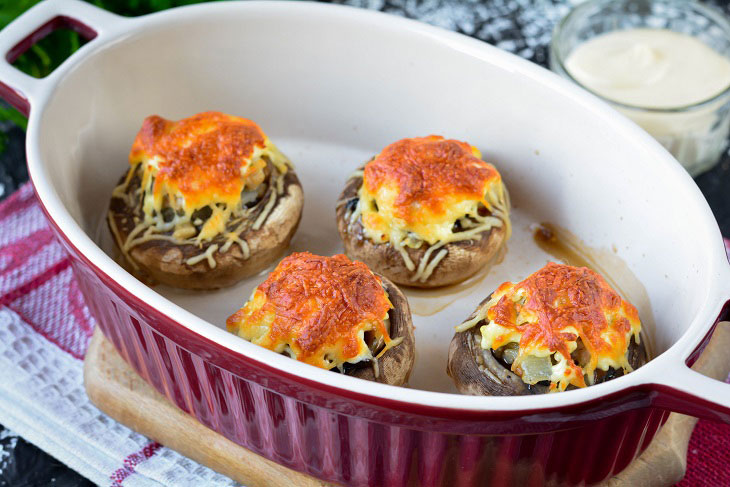 Serve immediately. The dish is juicy and flavorful.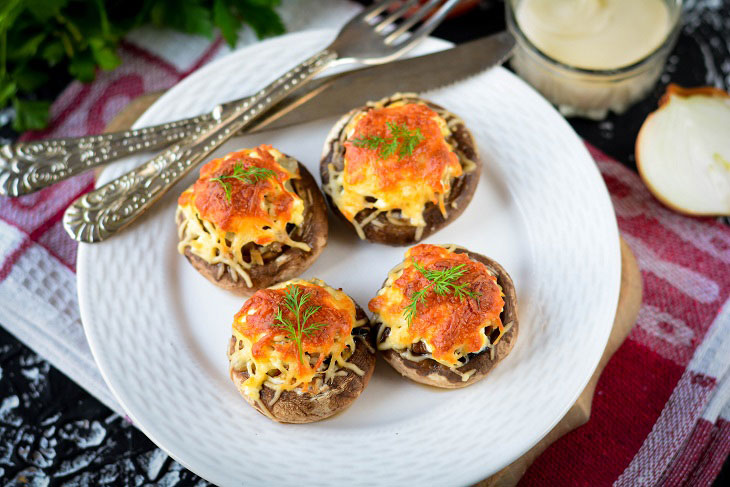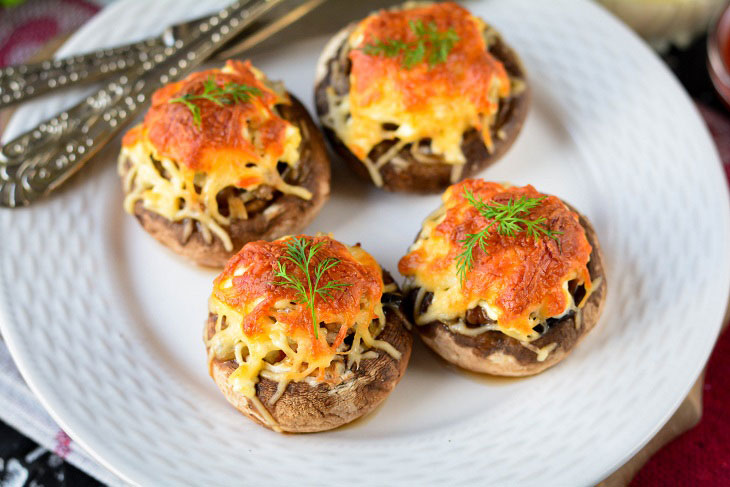 Enjoy your meal!