Lazy pies without kneading dough is a dish that can be safely called a lifesaver. It is prepared very quickly, and the result is simply impossible to describe in words.
It turns out lazy pies without kneading dough are very tasty. They can be served with sour cream, if you opt for mashed potatoes and fried onions as a filling. If you make the filling from cottage cheese, then you can safely pour the finished pies with some delicious and homemade jam or topping.
Ingredients:
Toast bread – 3-5 slices.
Mashed potatoes – 3 tbsp. l.
Onion – 1 pc.
Salt – to taste.
Ground black pepper – to taste.
Milk with any percentage of fat content – 100-150 ml.
Vegetable oil – for frying.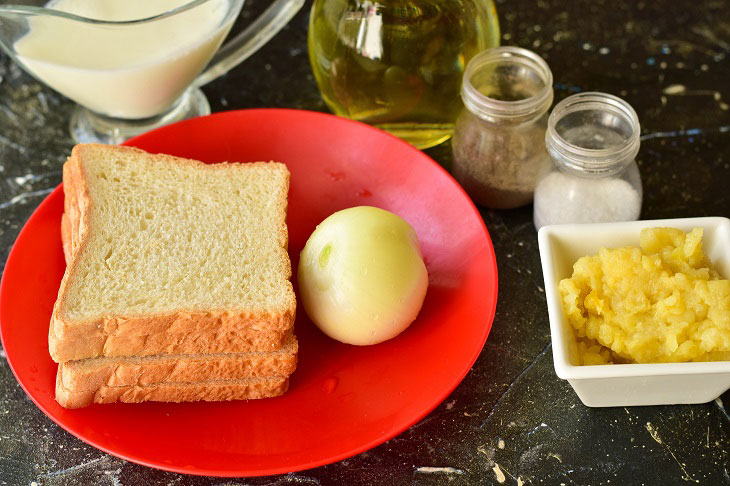 How to cook:
1. Take the toast bread, put it on the board and cut off the edges on all sides.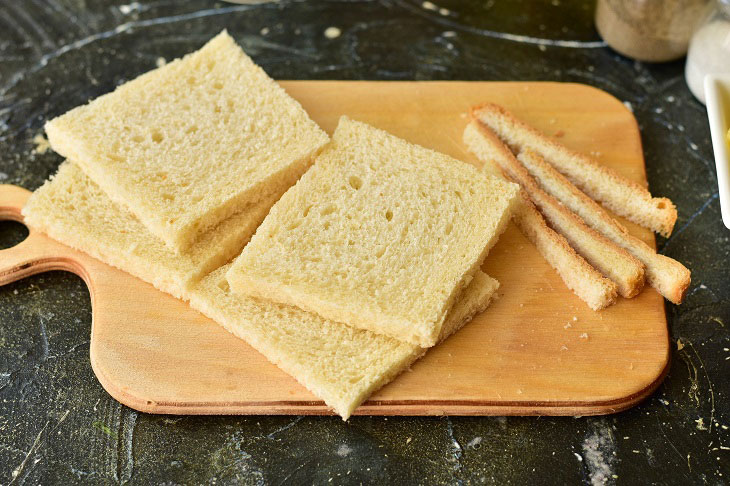 2. Now dip each piece in milk, which is poured into a deep bowl.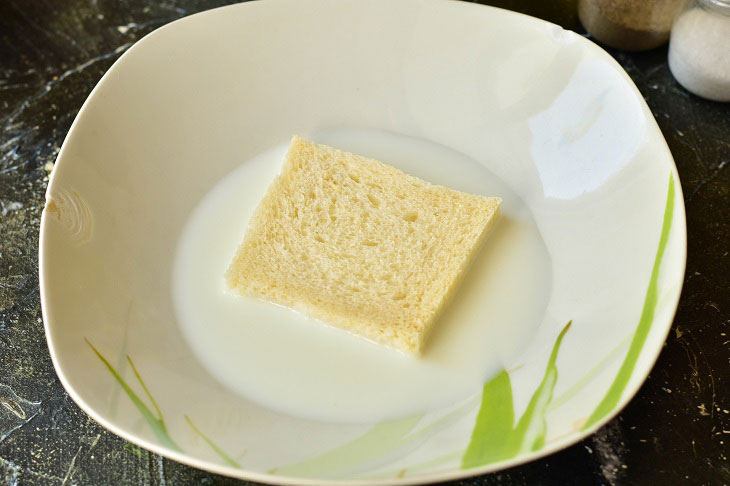 3. Roll each piece a little with a rolling pin.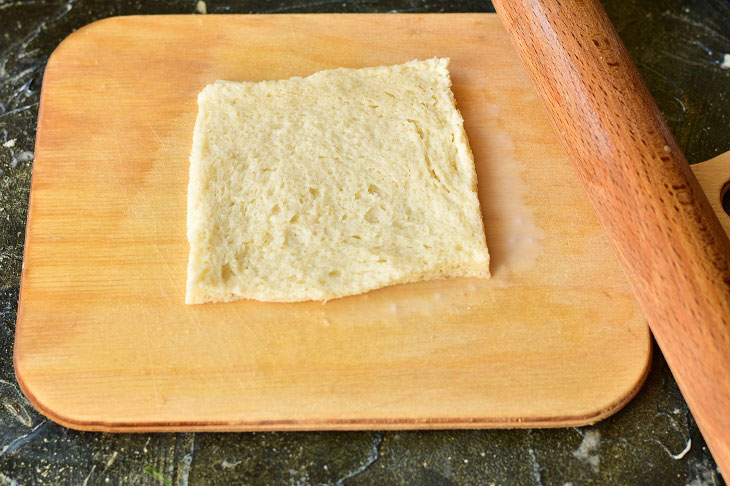 4. Peel the onion, cut into cubes and fry in a small amount of oil.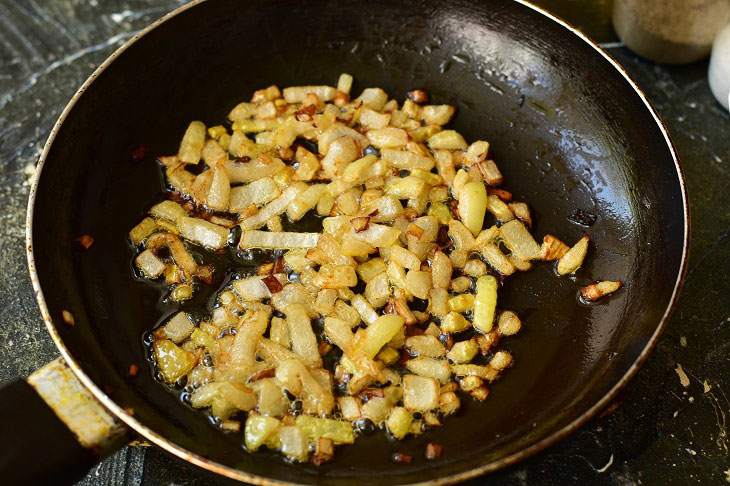 5. Add mashed potatoes, salt and ground pepper to the onion and mix everything well.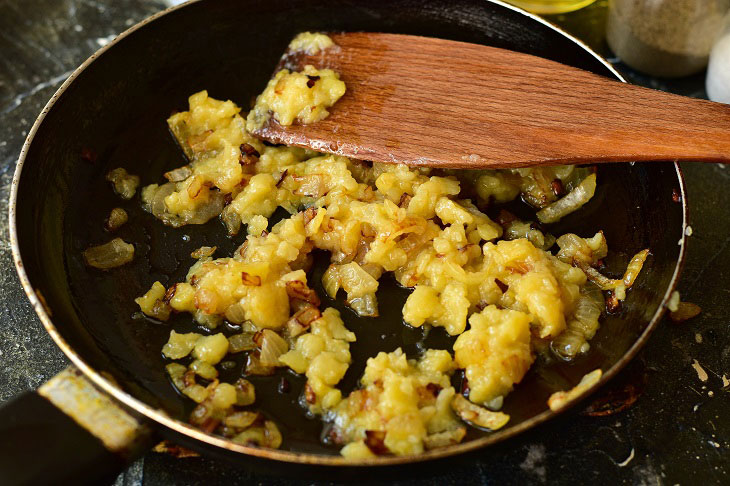 6. Spread some of the filling on one edge of the rolled toast.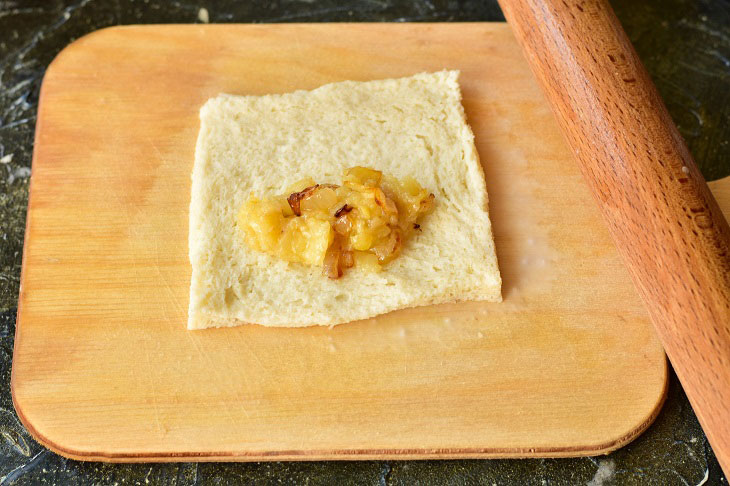 7. Now fasten the edges well with your hands, forming a pie.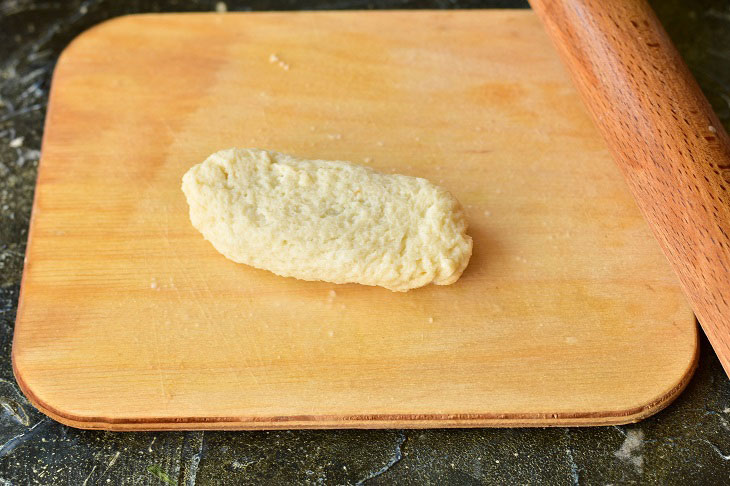 8. Fry the prepared lazy pies in a pan until nice and golden brown.
Do not forget to pour vegetable oil into the pan, but make the fire not strong so that the pies do not burn. It is best to use a pan with a non-stick coating.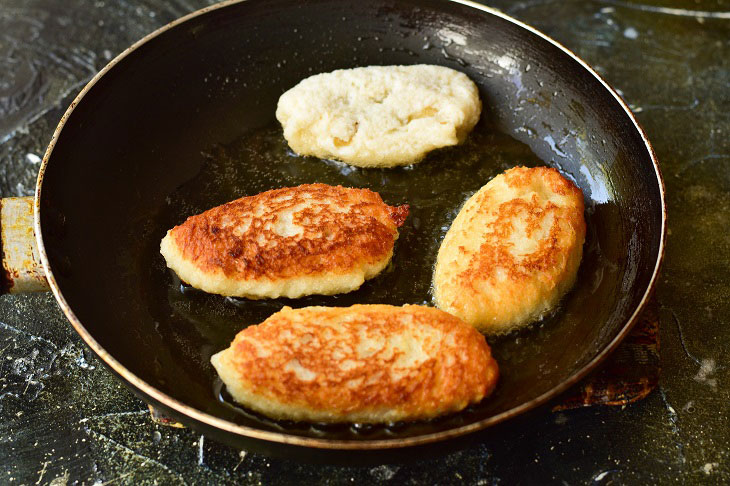 9. Put the finished pies on a dish and serve them to the table. Top them with chopped green onions or dill.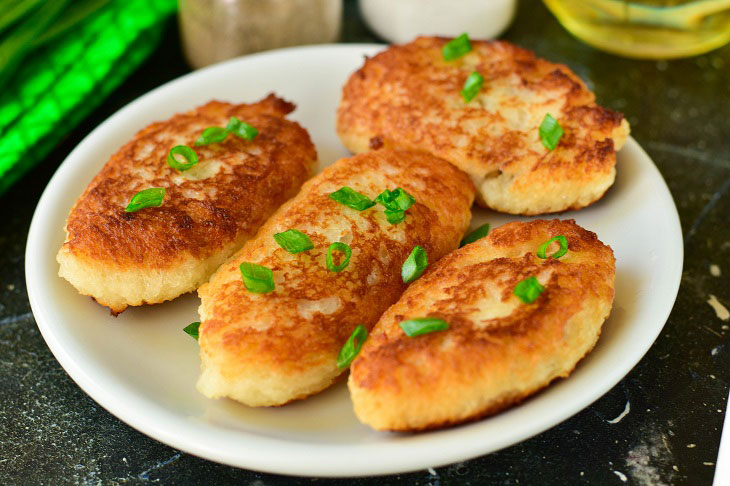 Enjoy your meal!