Baked potatoes in breadcrumbs are a great snack option that you can take with you and have a snack. Thanks to garlic sauce, such potatoes become even tastier and get a twist.
A big plus of preparing this dish is that the recipe is very simple. Even the person who does not really know how to cook will cope. Even a child of 10 years old can cook breaded potatoes with sour cream and mayonnaise sauce.
The cooking process will take you about an hour. The portion is intended for 1-2 people, depending on the size of the potato.
Ingredients:
Potato (large) – 1 pc.
Chicken egg – 1 pc.
Salt – 1 tsp
Spices for chicken – 1 tsp.
Breadcrumbs – as needed
Sauce for serving:
Sour cream 15% – 4 tbsp. l.
Mayonnaise 53% – 2 tbsp. l.
Garlic – 1 clove.
Cream – 6 pcs.
Dill – 2 sprigs.
Salt – 1 pinch.
How to cook:
1. Boil potatoes in salted water until tender.
Try to choose a type of potato that does not fall apart when cooked and does not turn into a puree.
When the potatoes are ready, cool them, peel and cut into medium pieces.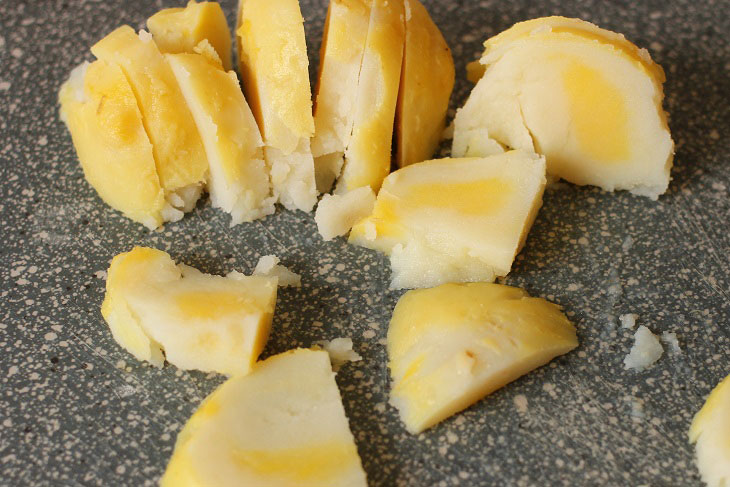 2. Crack an egg into a bowl, add salt and spices. Knead the mass well so that it becomes homogeneous.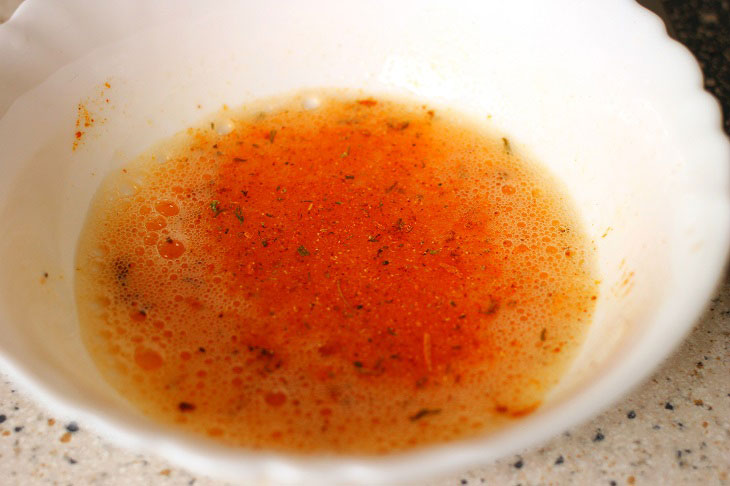 3. Put a piece of potato in a plate with an egg mass.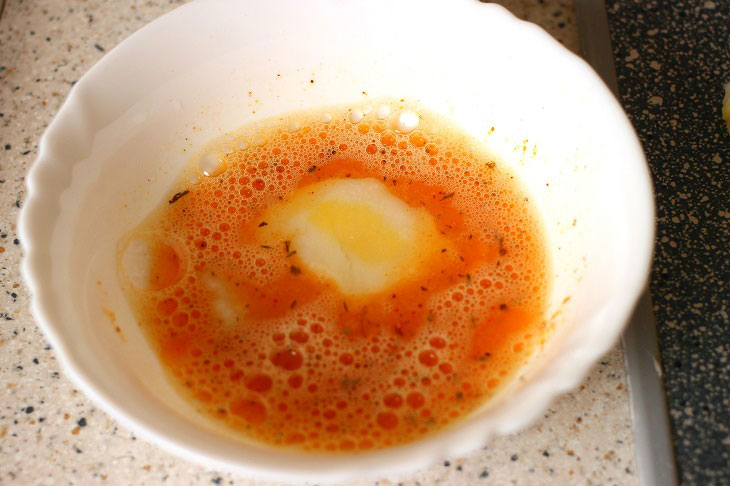 4. Then transfer it to a plate with breadcrumbs. Roll on all sides.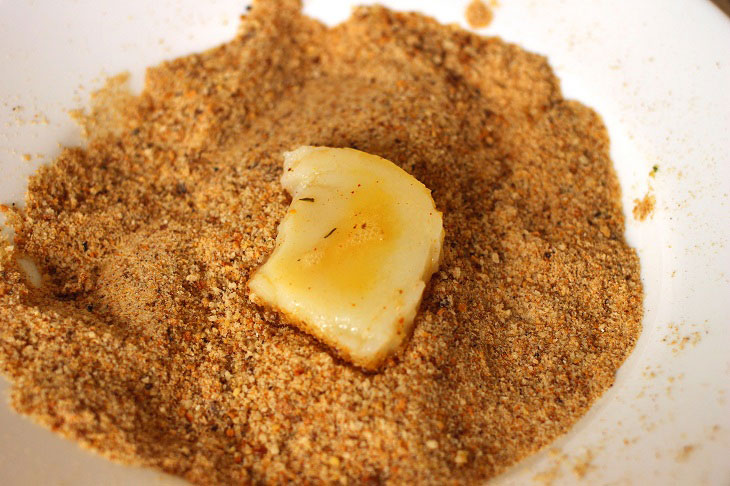 5. Prepare a baking sheet by lining it with parchment paper. Lay out all the breaded potato pieces. Place in the oven and bake at 180 degrees, turning occasionally, for about 40 minutes.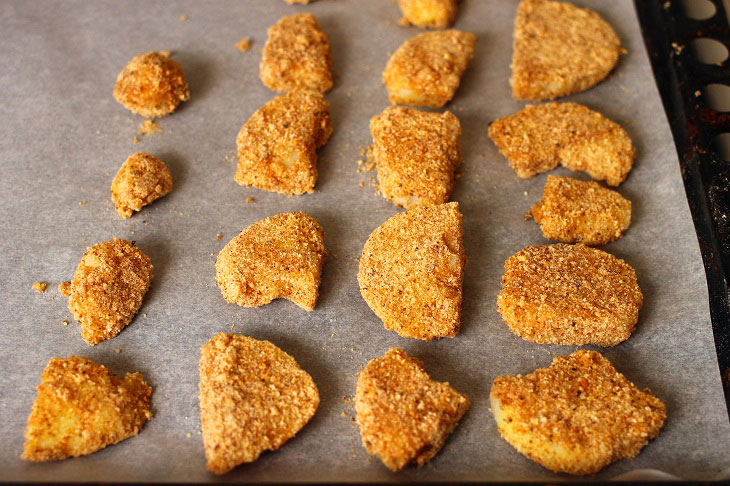 6. While the potatoes are baking, prepare the sauce. Add sour cream and mayonnaise to a bowl.
In principle, you can limit yourself to either sour cream or mayonnaise, or combine them in the proportion that you like.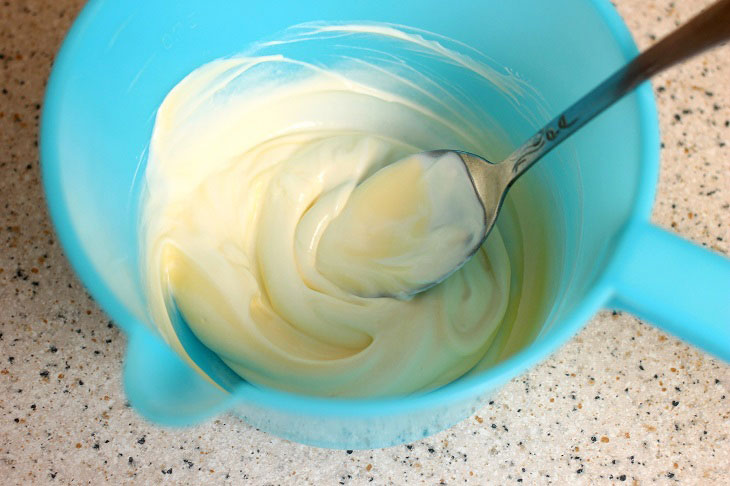 7. Put in the olives.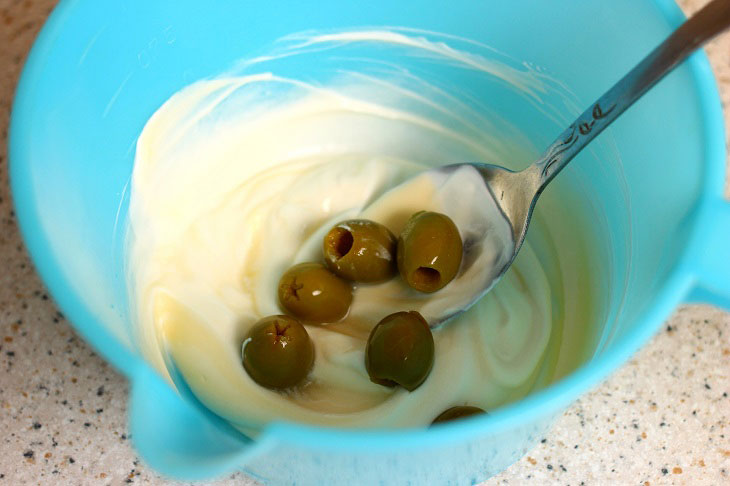 8. Add dill.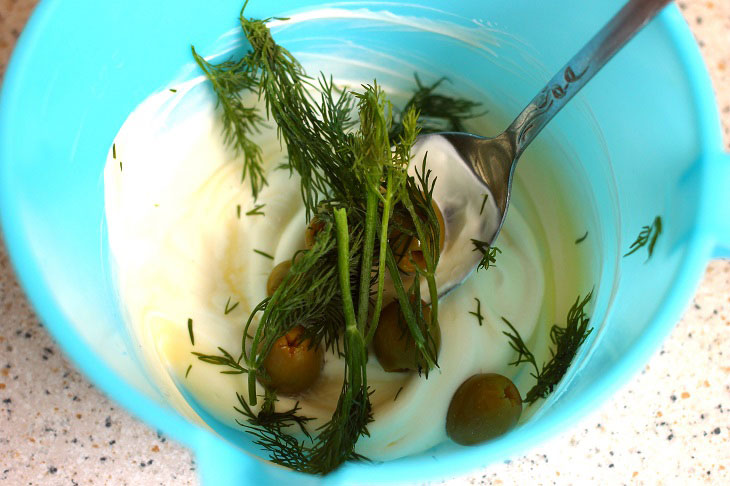 9. Grind the contents to make a homogeneous sauce.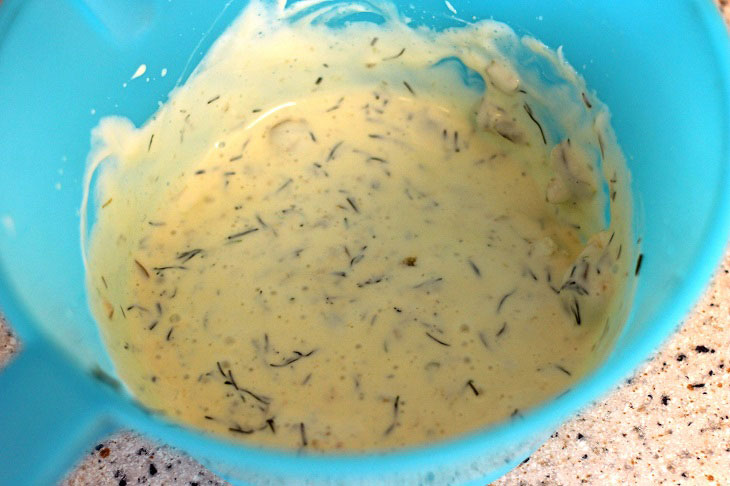 10. Add chopped garlic to sauce and stir.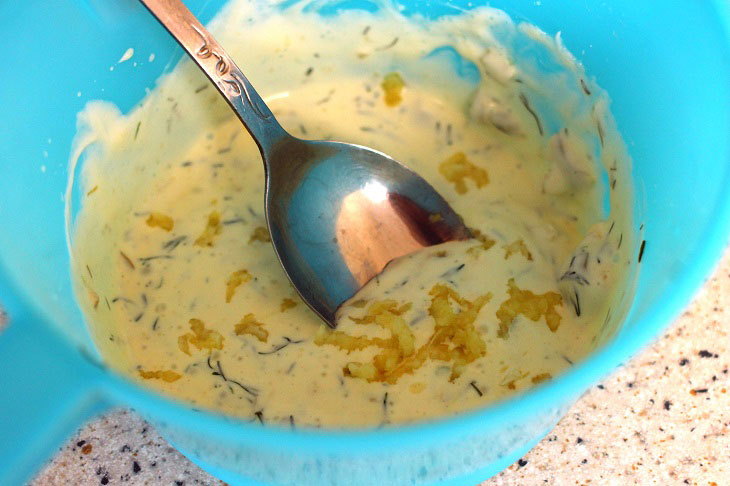 Sauce potatoes are ready.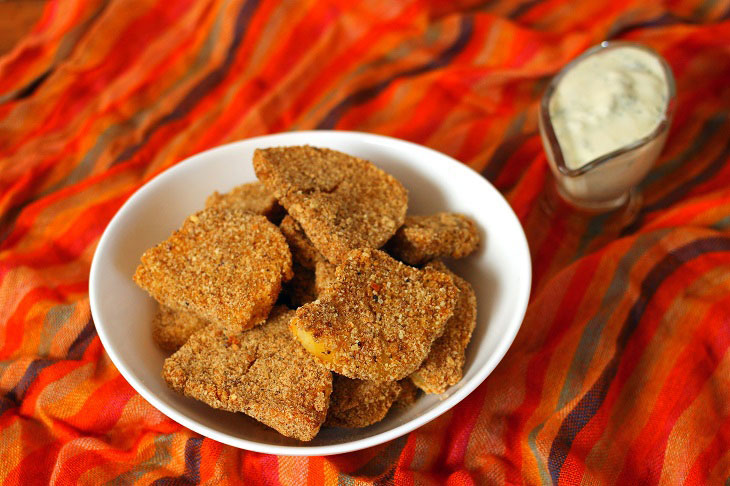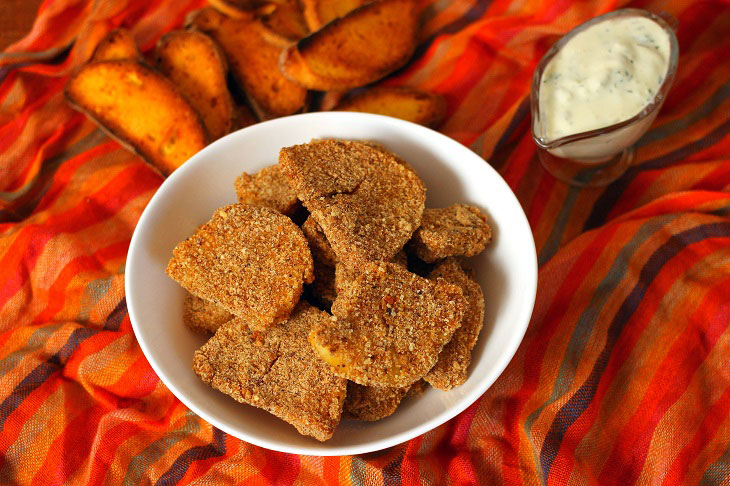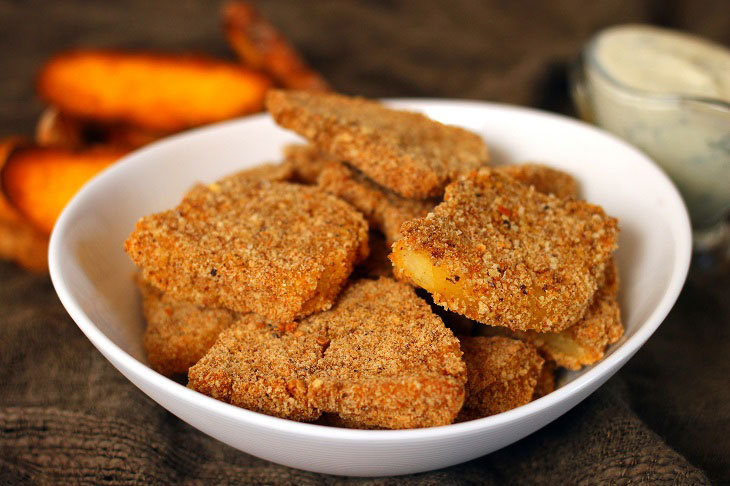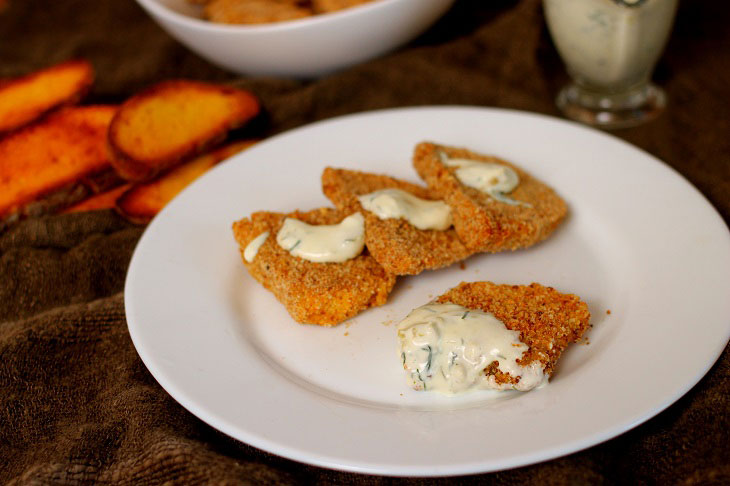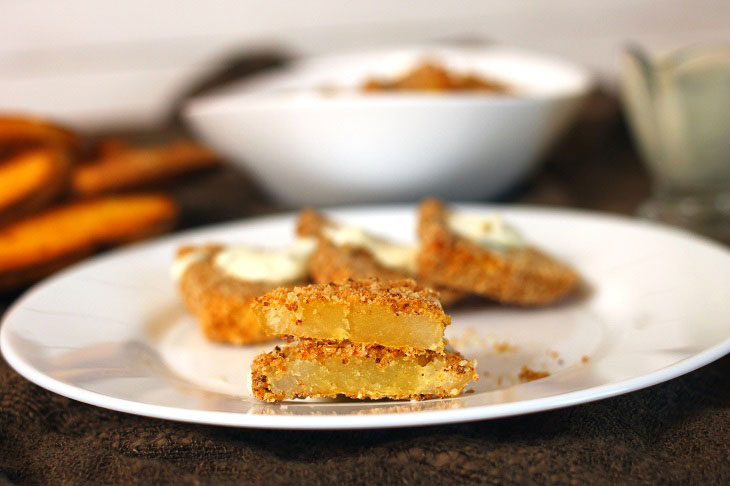 Enjoy your meal!