A festive canape with Mimosa salad turns out not only very bright in appearance, but also tasty and original. For its preparation, you can use the canned food that you like.
The principle of cooking such a canape is that all the products are laid out on a piece of bread, and a forming square is also used so that they are even and neat. When choosing bread, it is best to opt for one that has a square shape, so it does not have to be cut much.
If a large number of guests are invited to the holiday, then it is better to make a double or even a triple serving.
Ingredients:
Chicken egg – 2 pcs.
Carrot – 1 pc.
Bulb – ¼ pcs.
Potatoes – 2 pcs.
Bread – 1-2 pieces.
Sardines – 0.5 cans.
Vegetable oil – 0.5 tsp.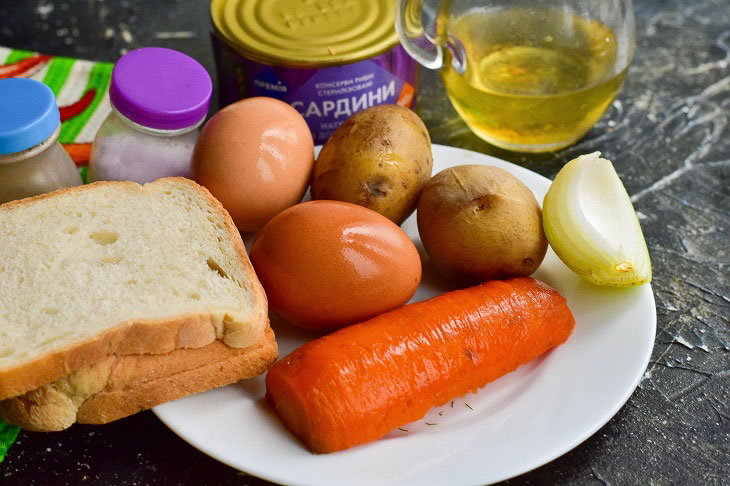 How to cook:
1. So, first of all, prepare all the necessary products. You can boil carrots with potatoes in advance. These vegetables are boiled for 20-25 minutes if they are not too large in size.
On a cutting board, using a small metal square, squeeze pieces of the same shape out of the bread. Determine the number according to how many guests will be on the holiday. This recipe lists the ingredients for 1-2 servings.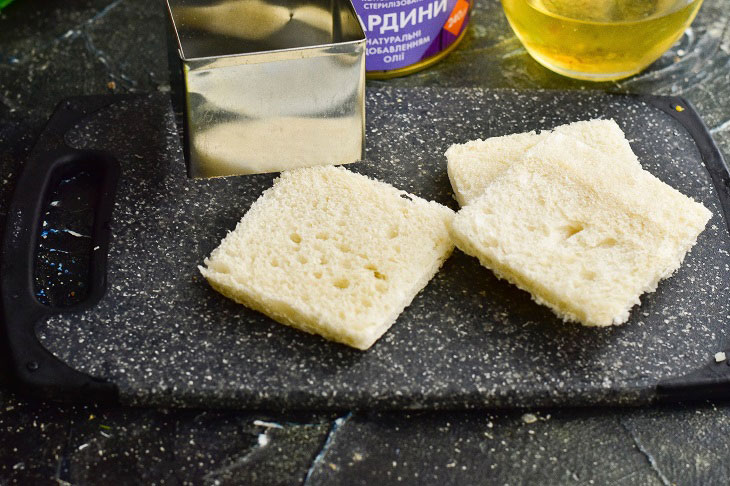 2. Place a square on the dish, put a piece of prepared bread on the bottom. Put boiled potatoes on top, which are pre-peeled and finely chopped or grated on a coarse grater. Make a grid of mayonnaise or sour cream.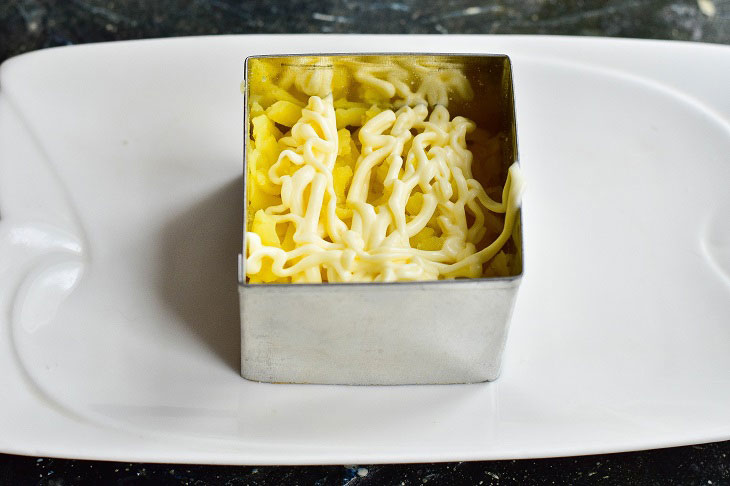 3. Now lay out the onion, which is cut in the same way, even smaller pieces can be. Pour it with vegetable oil, and then repeat the mayonnaise layer.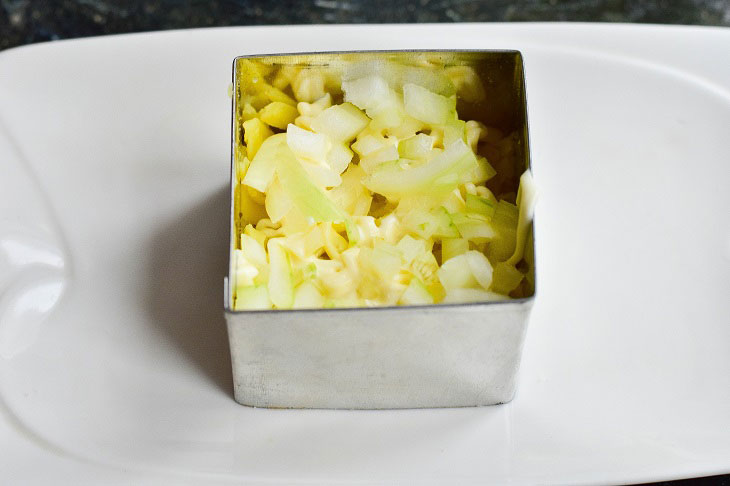 4. Put canned food on the onion.
It is advisable to pre-put canned food without marinade in a bowl and knead very carefully with a fork.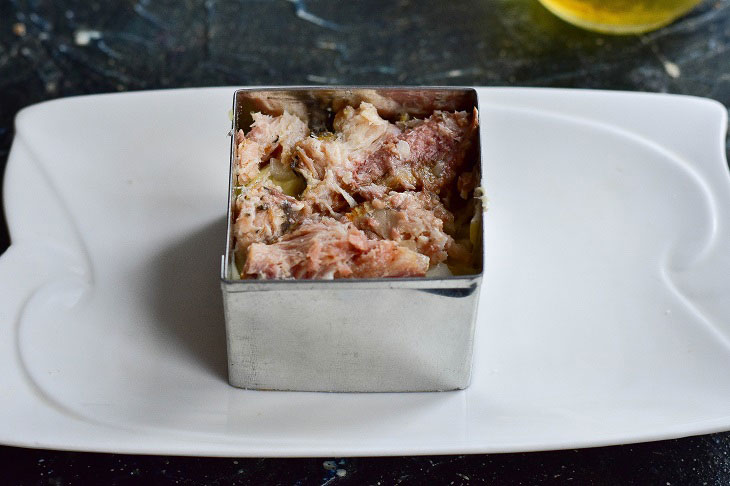 5. Put boiled carrots on canned food, which you grate on a fine grater.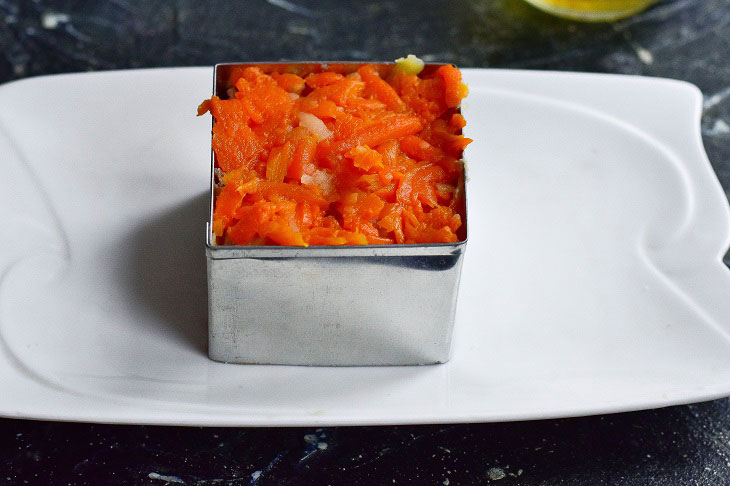 6. Lubricate well the last layer with mayonnaise and lay out the chicken egg, which is cut several times along.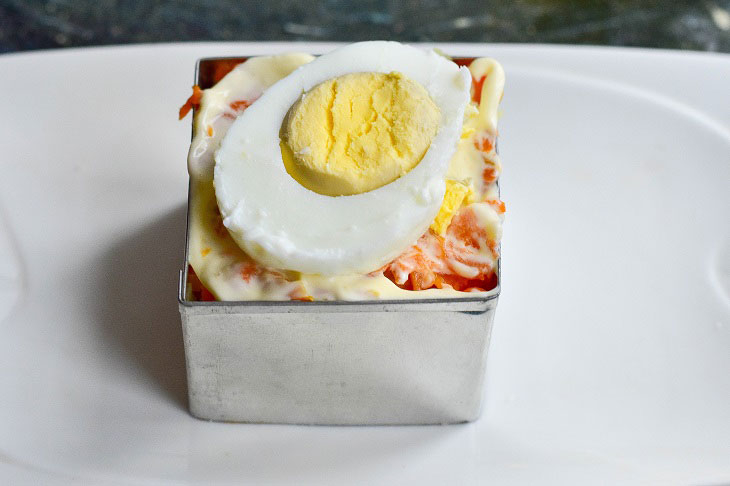 7. Now transfer the canape to the dish on which you will serve it to the table.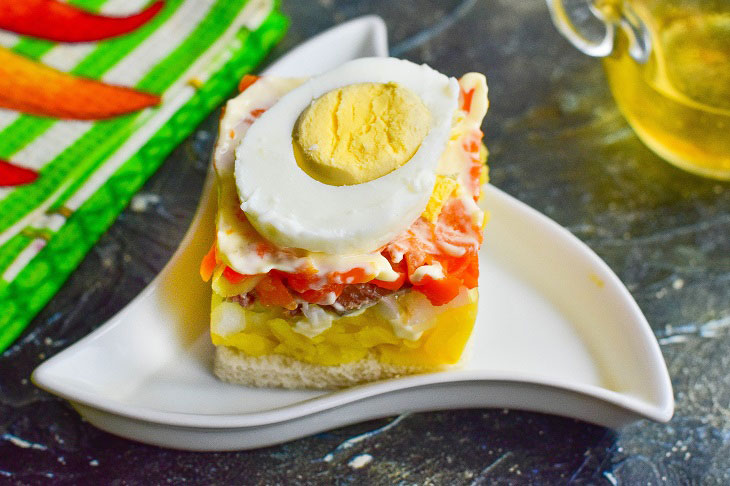 If you wish, then you can additionally decorate it with sprigs of fresh herbs. You can stop the choice on dill or parsley.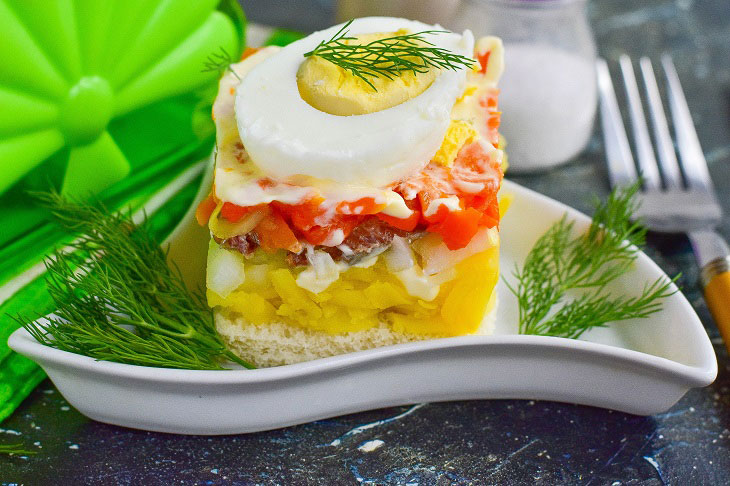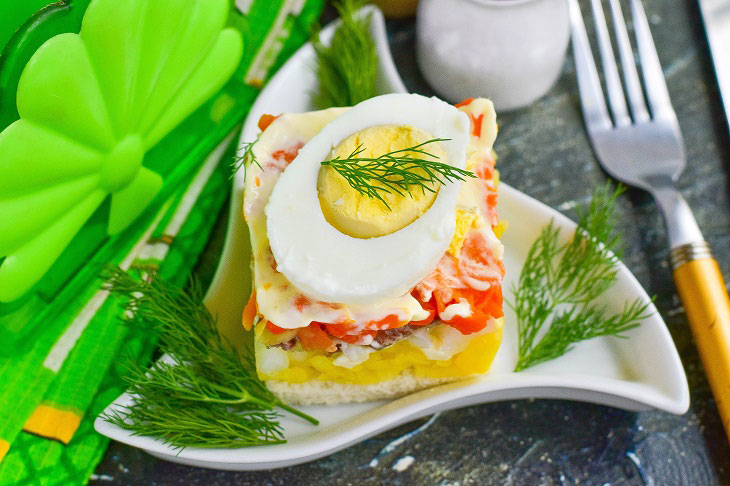 Bon appetit!