Chocolate covered bananas are such an amazing and delicious dessert that no one can resist. It is prepared very quickly, which is why it can be safely served to the table almost immediately. Children, and even adults, will not be able to contain their delight and will literally "fight" for it.
The basic principle of making such a dessert is that bananas are simply dipped in melted chocolate. What could be easier and faster? So, having spent literally 5 minutes of time, you can make a fairly large portion of this dessert. If bananas in chocolate will be prepared for some special holiday, then they can still be decorated somehow in an original way. For example, until the glaze has hardened, sprinkle them with decorative edible confectionery stars or any other decorative elements.
Ingredients:
Not overripe banana – 1 pc. (you can use as many as you like).
Homemade butter – 30 g.
Any chocolate (bars, buttons) – 50 g.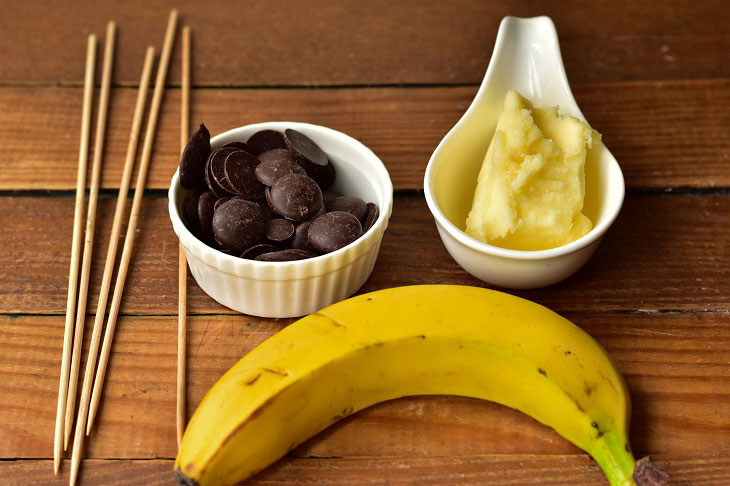 Cooking:
1. Peel the banana very carefully without damaging or breaking it. Cut it into pieces of equal size.
If the banana is large, then cut it into 3 parts, if small, then into 2.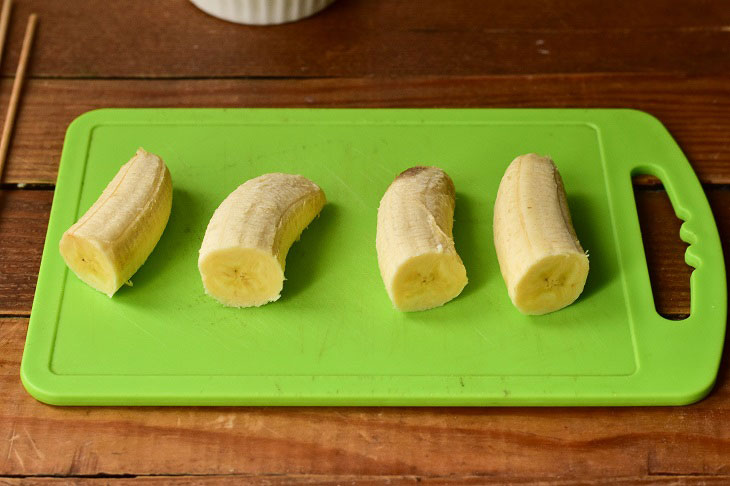 2. Put the prepared chocolate and butter in a suitable bowl.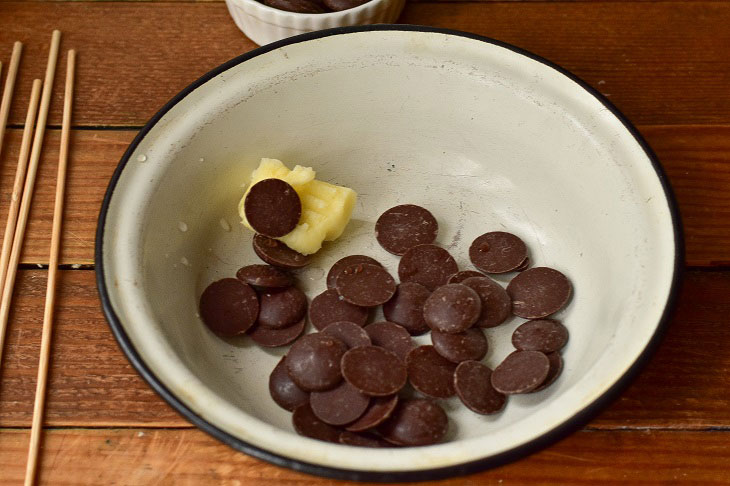 3. Melt chocolate with butter completely in a water bath. Although you can just make the fire minimal and do this procedure on it.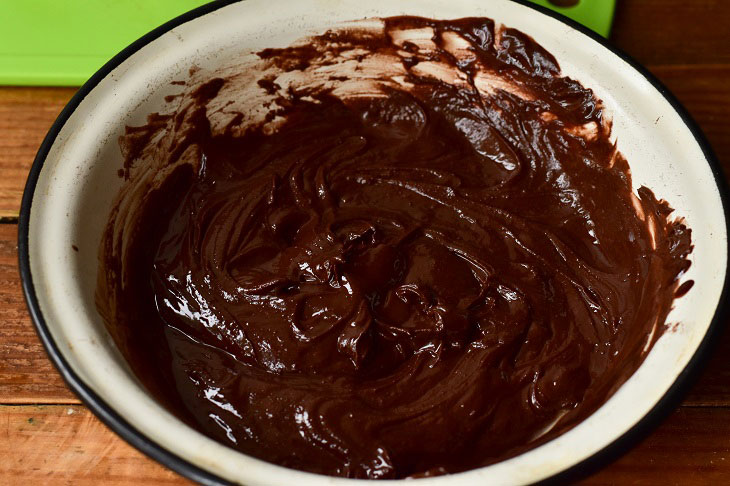 4. Insert a wooden skewer into each piece of banana in the center.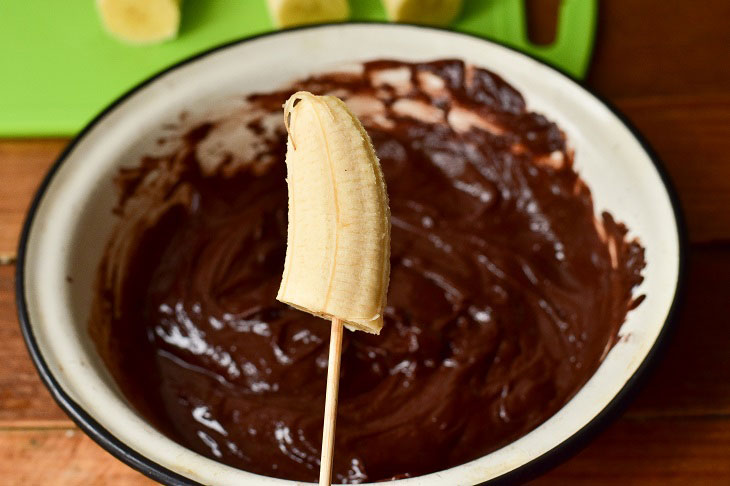 5. After that, dip a piece of banana on all sides in melted chocolate.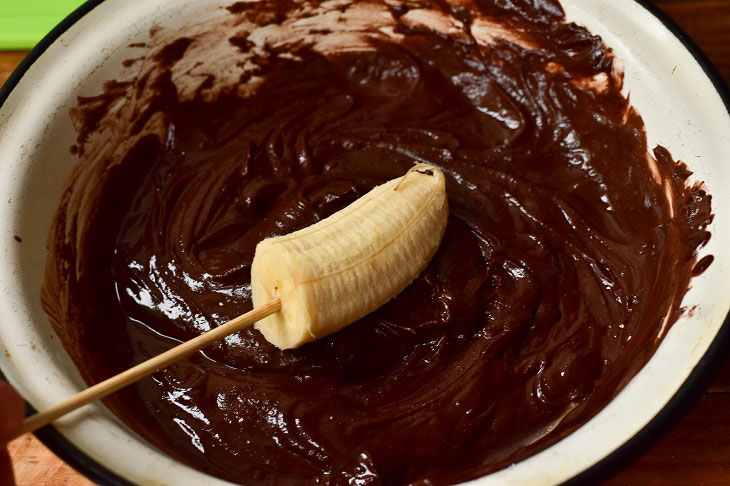 6. Let the chocolate harden a little.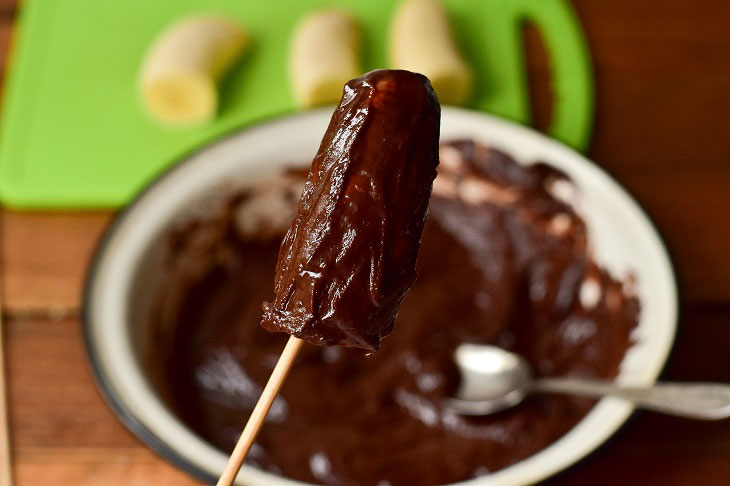 7. Then put the dessert on a dish or put it in the most ordinary cup and serve it to the table.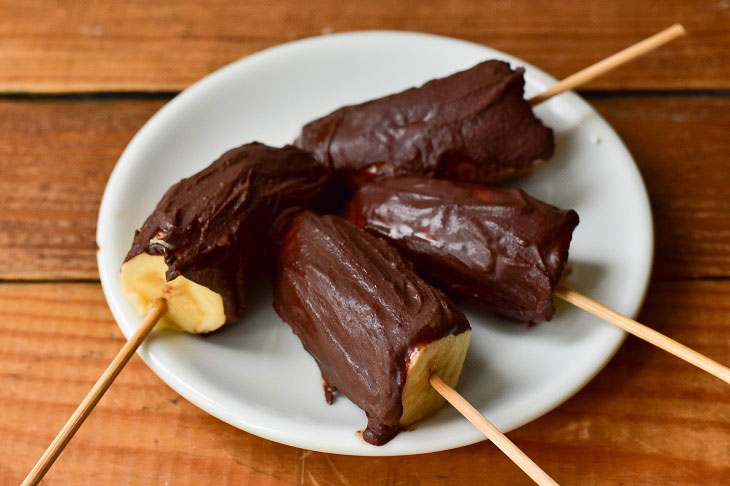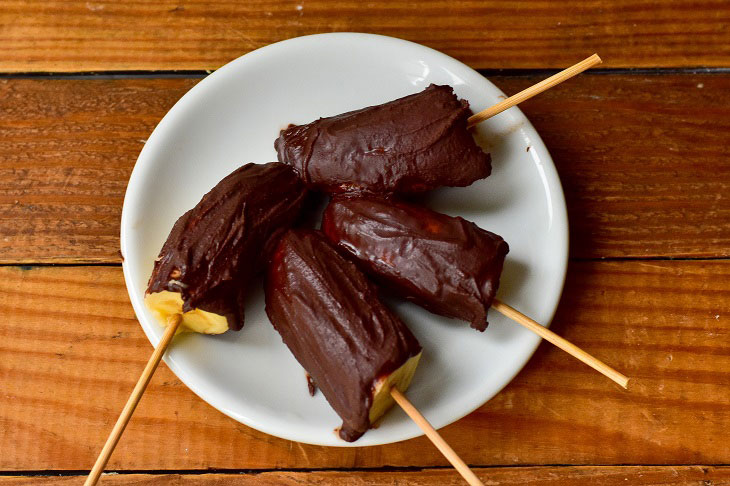 Enjoy your meal!