Let's make a cake today that doesn't require an oven. The dough also does not need to be kneaded. This cake is called "Monastic Hut". It turns out not cloying in sweetness and very tasty.
Ingredients:
Freshly frozen berries – 3 tbsp.
Sugar – to taste.
Corn starch – 3 tbsp. l.
Boiled condensed milk – 5 tbsp. l.
Sour cream (weighed) – 1.5 tbsp.
Thin Armenian lavash – up to 5 sheets.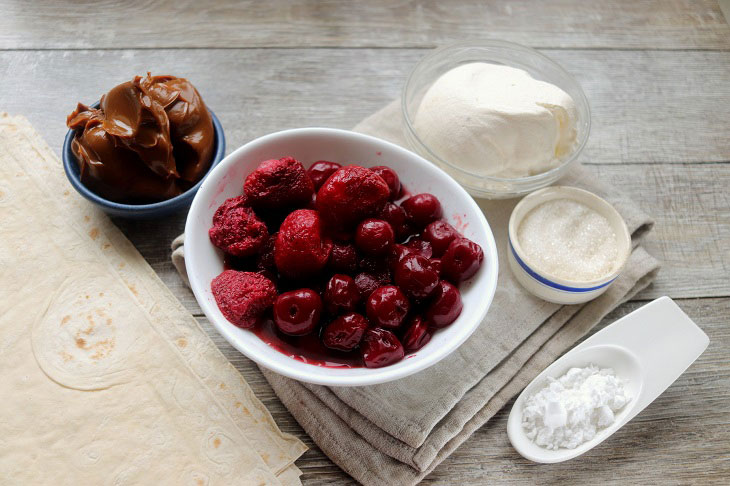 How to cook:
1. Prepare the filling for the cake. To do this, you need freshly frozen cherries. Alternatively, you can make a filling from a mixture of berries. We took cherries, strawberries and some black currants. Defrost the berries. Remove pits from cherries, if needed. Drain excess liquid from thawed berries.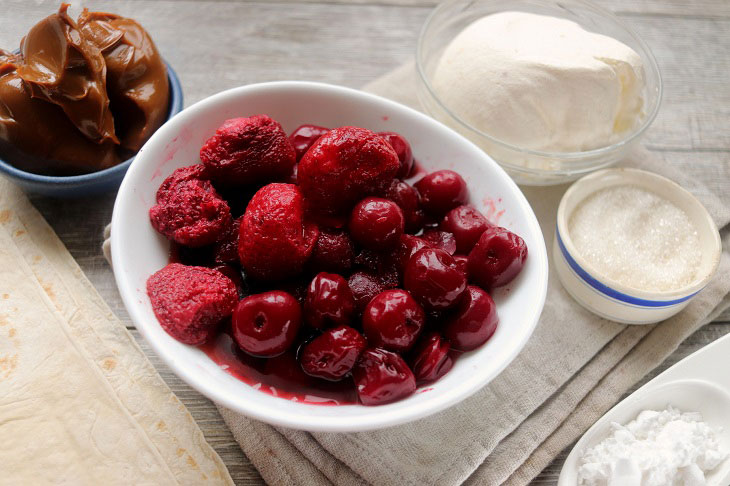 2. Add corn starch and sugar to the berries. Adjust the amount of sugar to your liking.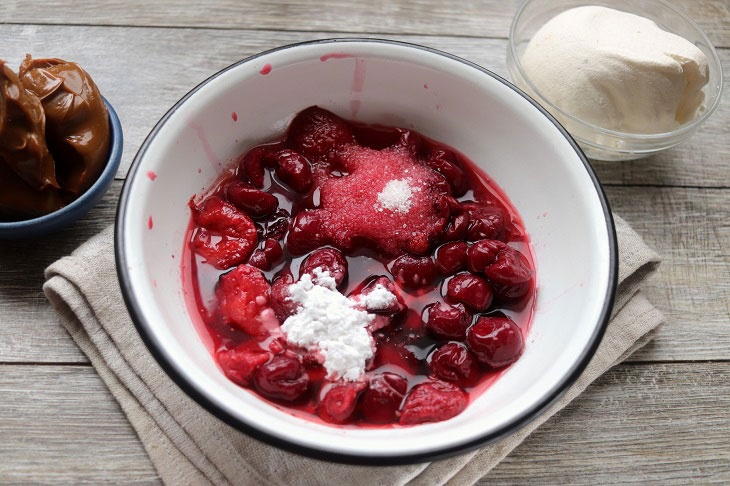 3. Bring the berries to a boil over moderate heat and boil for a few minutes. Berries will release juice in combination with sugar, and starch will make the mass thick. Lavash stuffing is ready.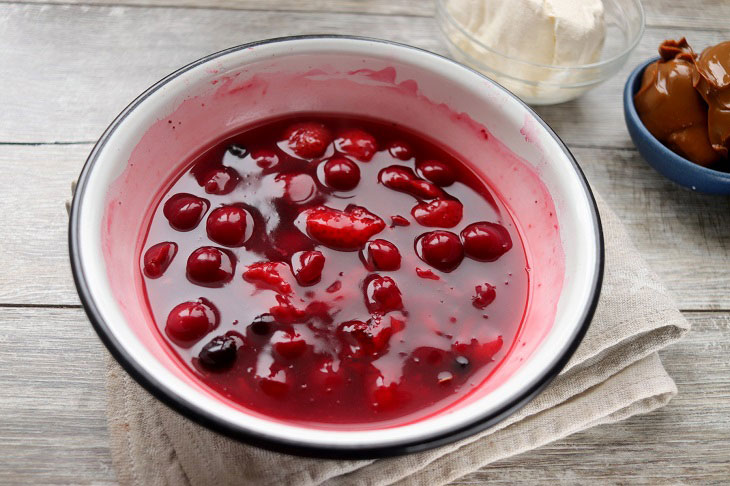 4. For the cream you will need boiled condensed milk and sour cream. So that the cream does not turn out liquid, I recommend weighing the sour cream. Just put the sour cream on a clean kitchen towel or thick gauze overnight. Tie a thread and hang the resulting lump, excess whey will drain.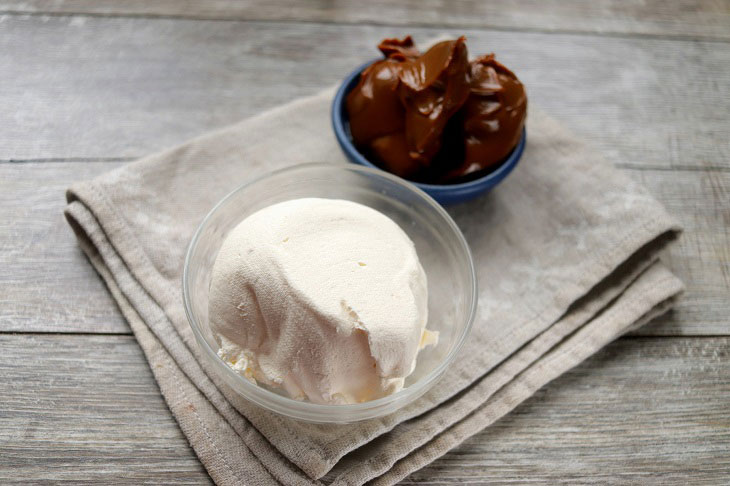 5. Beat the condensed milk with sour cream with a mixer until creamy. Instead of sour cream, you can whip heavy cream, and then combine with condensed milk.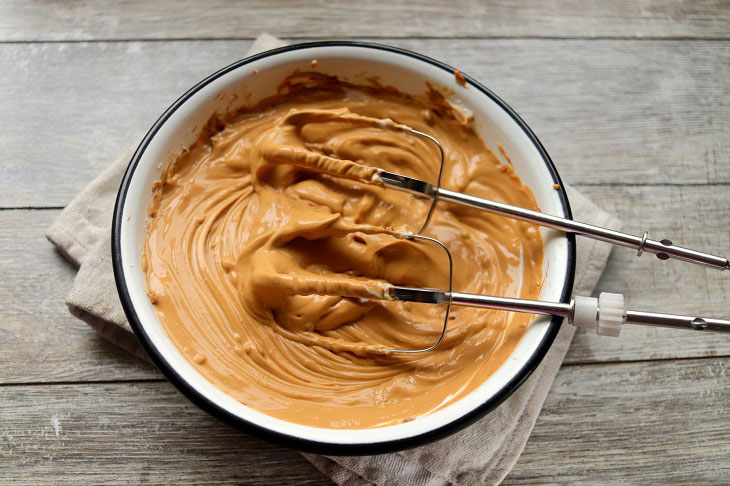 6. Cut thin pita bread into rectangular sheets.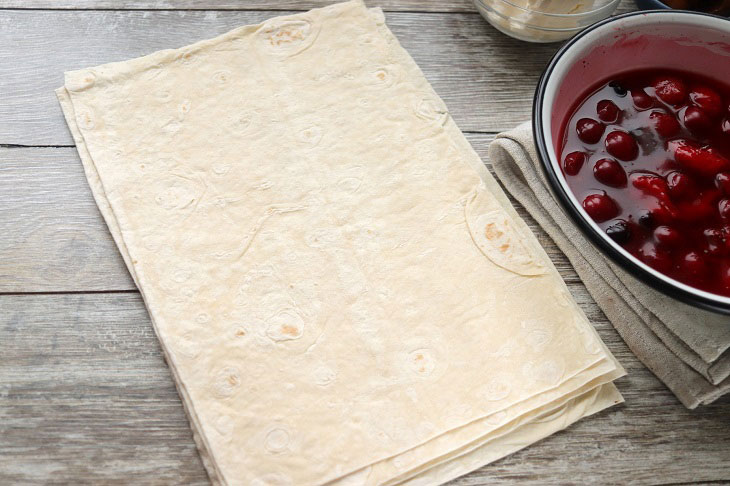 7. Spread the warm berry mass in parts on the edges of the pita bread and twist it into rolls, not too tight.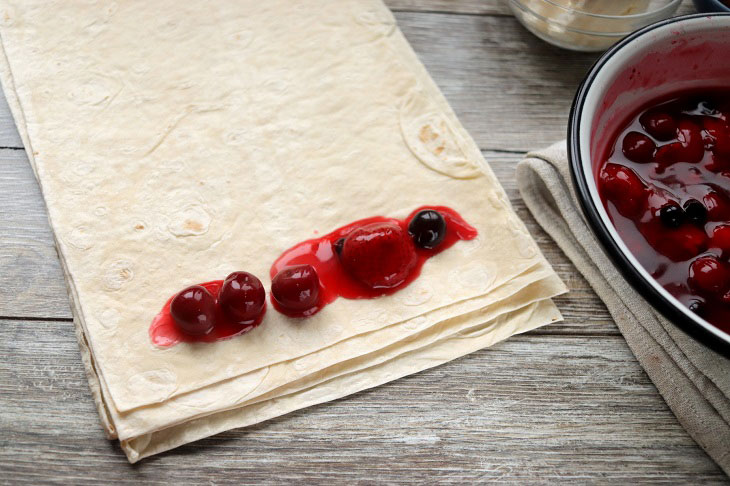 8. Rolls with berries can turn out a different number, it all depends on the size of the original pita bread.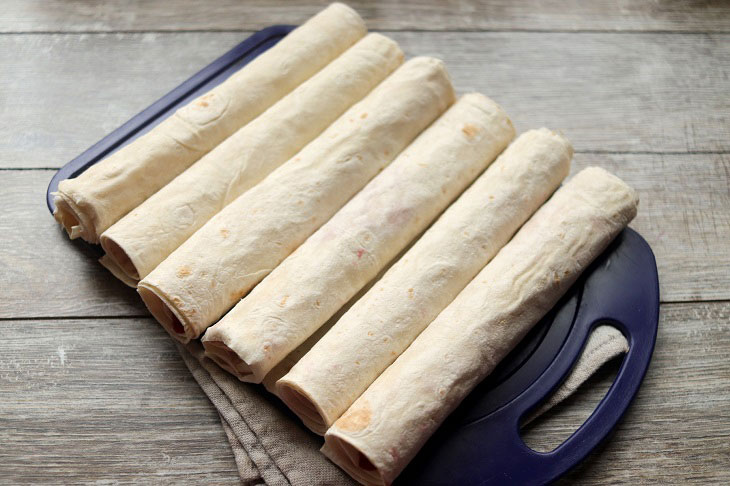 9. Form a cake, smearing each layer with plenty of cream.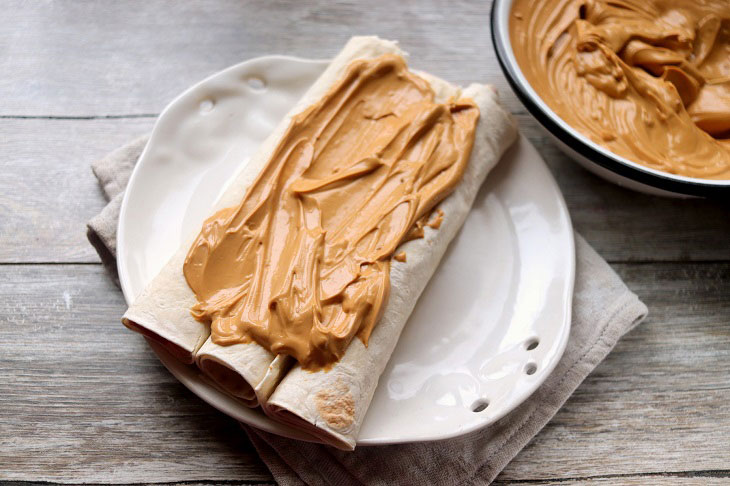 10. The finished cake must be left to soak for up to 7 hours.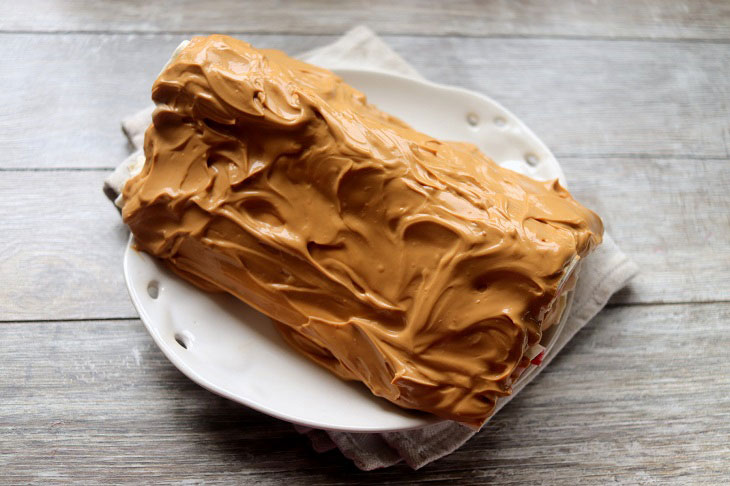 11. Before serving, the finished cake can be sprinkled with confectionery crumbs.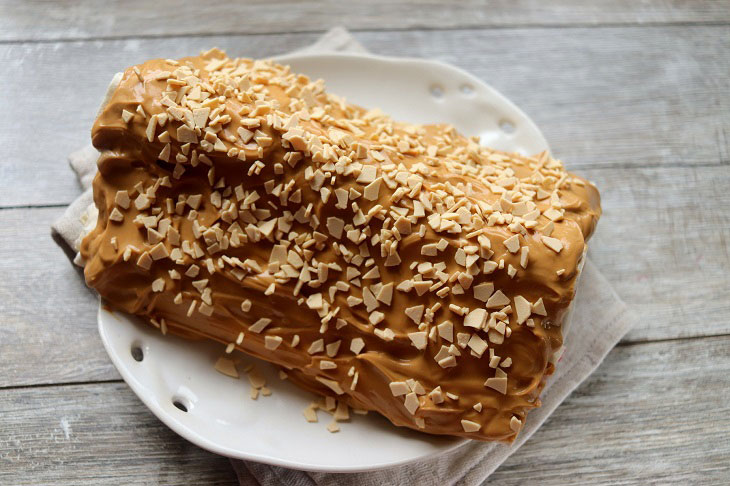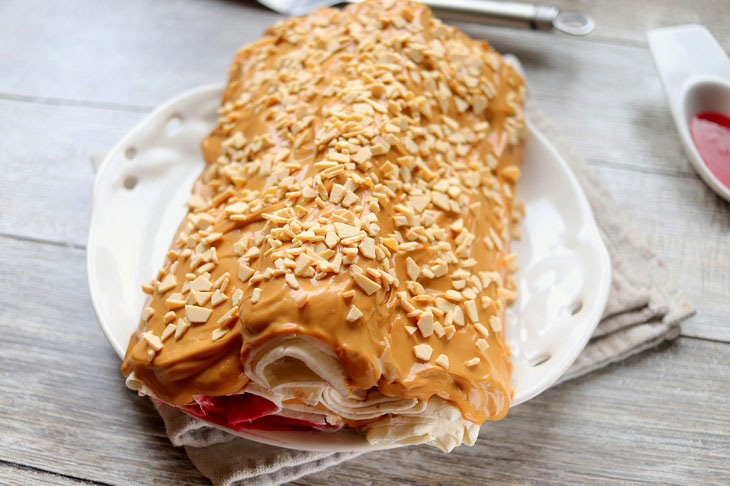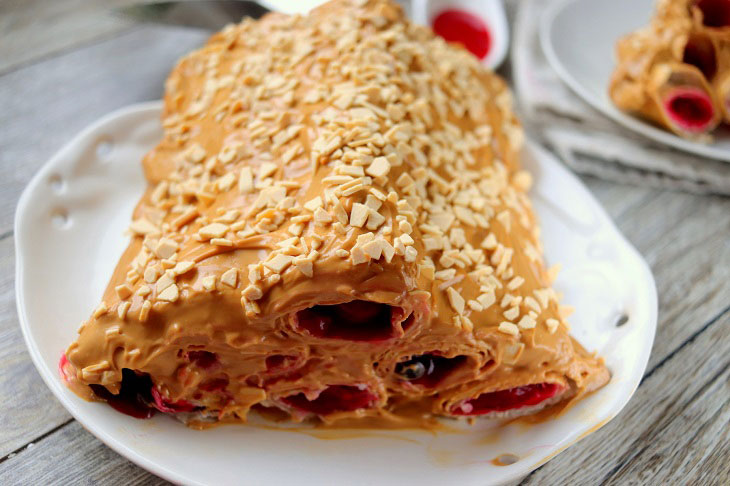 Bon appetit!