Salads with beets are always in demand at the festive and everyday table. We offer you an interesting recipe for beetroot salad with an unusual taste. Beetroot salad with egg can be served as an independent dish, stuffed with shortbread baskets, profiteroles or snack sandwiches. The result will please you, no doubt. The recipe will require budgetary products and very little time.
Choose a root crop of medium size, rounded without damage. Fresh homemade eggs are best for this dish. Use pickled or pickled cucumber. As a dressing, mayonnaise with a fat content of 50% or more with a classic taste is preferable. Beets can be boiled or baked the day before the salad is prepared.
Ingredients:
Beets – 1 pc.
Pickled cucumber – 1 pc.
Parsley – 1/3 bunch.
Egg – 2 pcs.
Salt, pepper – to taste.
Mayonnaise – 2-3 tbsp. l.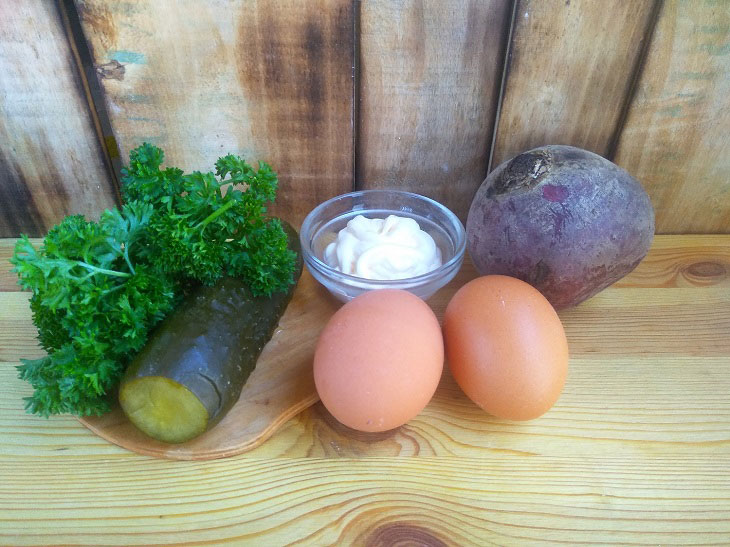 How to cook:
1. Rinse the beets, put in a saucepan. Pour cold water so that it completely covers the root crop. Boil until soft for 40-60 minutes over low heat. Drain the water, cool the beets. Peel the root crop and grate on a coarse grater. Salt the grated beets, leave for 10 minutes.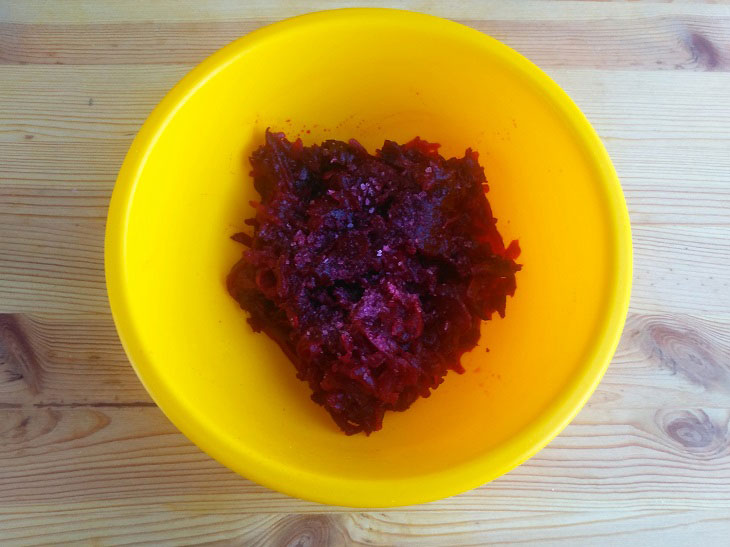 2. Squeeze out excess juice. Put the beets in a salad bowl.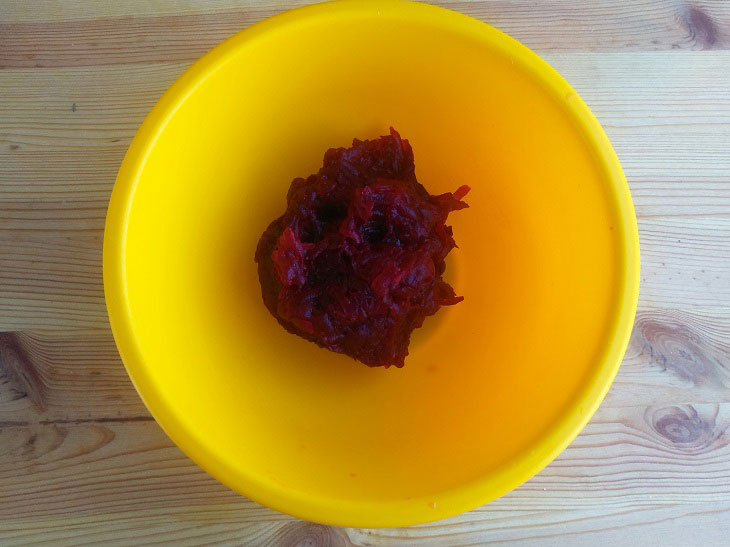 3. Cucumber cut into cubes 0.5 cm in size, put in a bowl.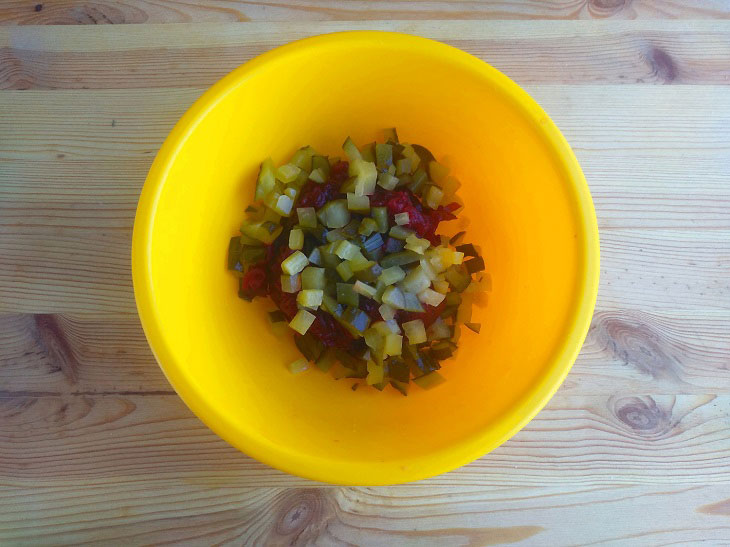 4. Hard boil the eggs. Next, rinse them with cool water and peel. Using an egg cutter, cut and lay out to the rest of the ingredients.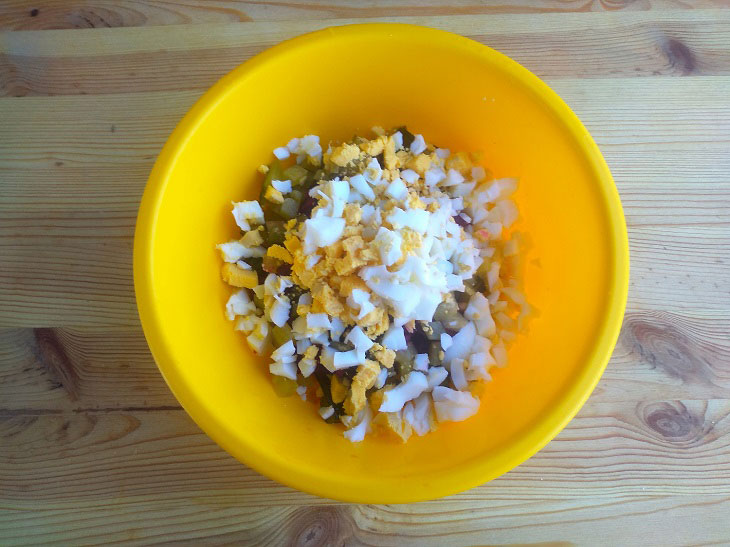 5. Rinse parsley, dry, chop. Add greens to salad.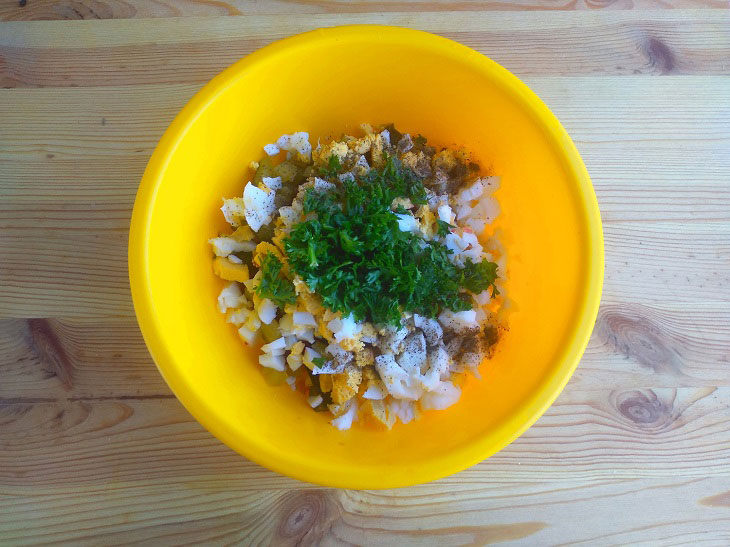 6. Salt the dish, pepper and season with mayonnaise. Leave for 10 minutes at room temperature.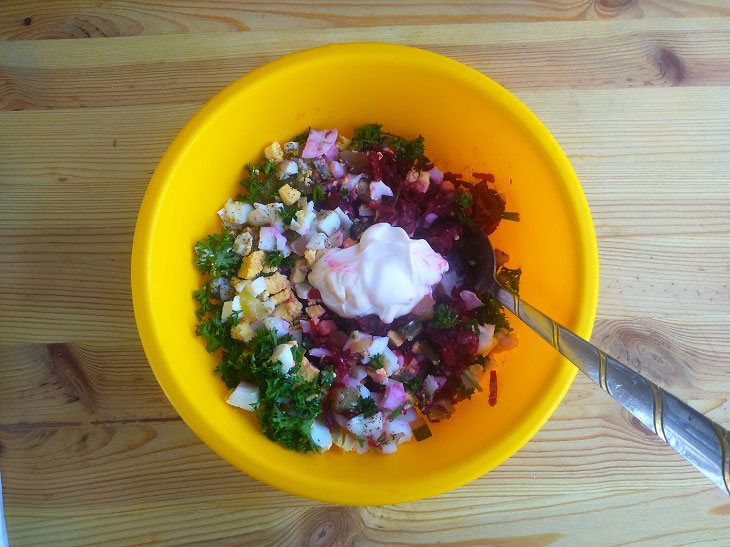 7. Put the salad on a plate and garnish with parsley. Serve the dish to the table.
Beet salad with egg has a pleasant vegetable taste, emphasized by a slight sourness of cucumber with an egg aftertaste. The dish looks appetizing and will not go unnoticed at your festive table.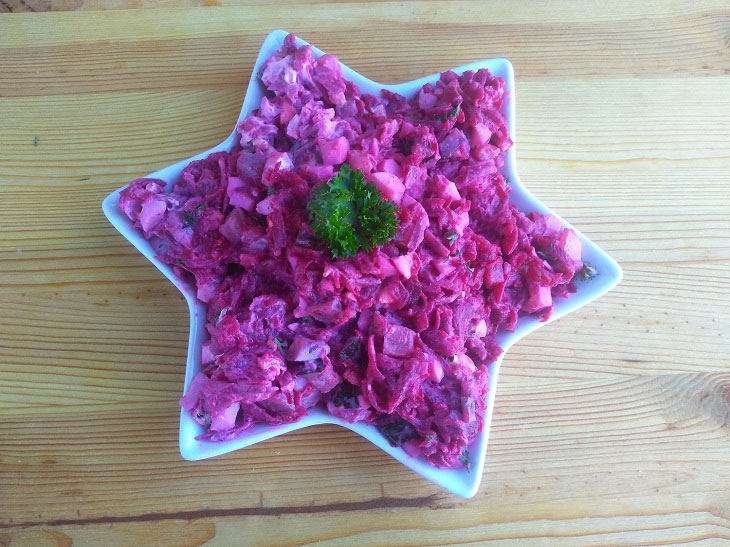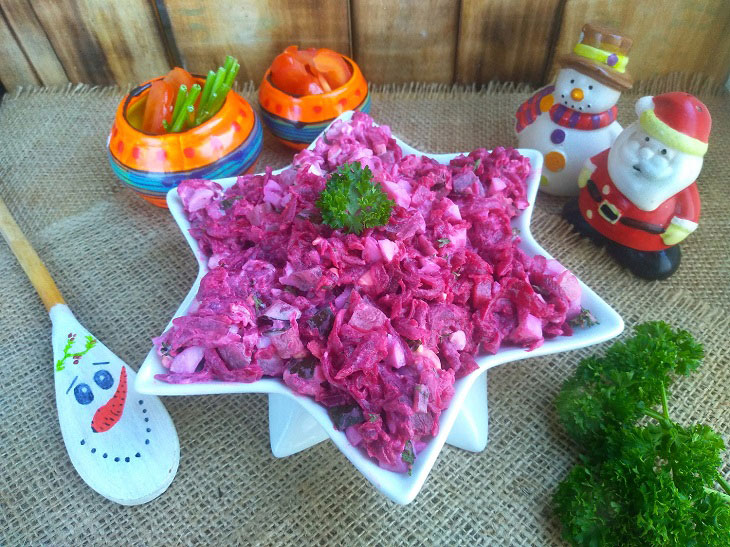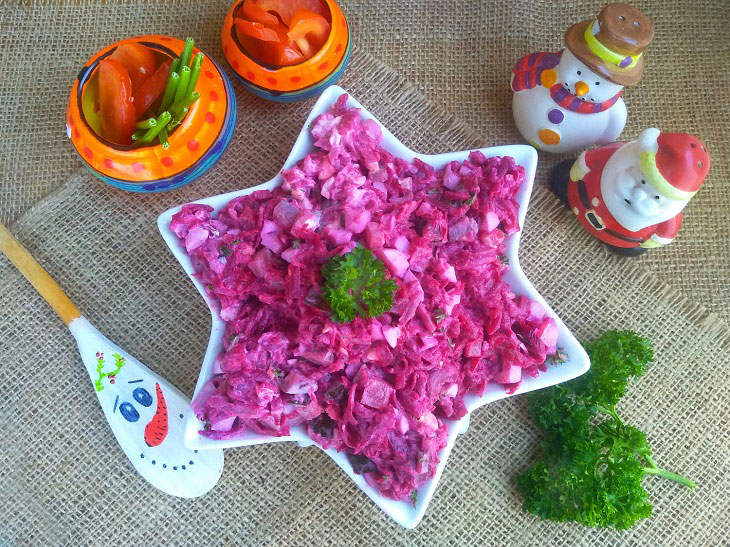 Enjoy your meal!