On the eve of the festive fuss, many hostesses try to make the menu varied, tasty, beautiful and interesting. One of the salads that is often served at the holidays is Olivier, everyone knows its recipe, cooks it and loves it. Today we will experiment a little, we will prepare not the classic version, but a more original one – royal olivier.
In this recipe, instead of sausage, boiled turkey meat, shrimp, cucumbers, eggs, potatoes, carrots and peas will be used. For Olivier dressing, we will traditionally take mayonnaise, but we choose high-quality and tasty. You can serve the salad to the table in portions or in one beautiful festive salad bowl. As for the combination of meat and shrimp, don't worry, it's amazing, the shrimp will add a little sweet touch to all salad ingredients.
Ingredients:
Turkey fillet (boiled) – 150 g.
Shrimps – 100 g.
Potatoes – 2 pcs.
Chicken eggs – 2 pcs.
Carrot – 1 pc.
Pickled cucumbers – 3-4 pcs.
Canned peas – 100 g.
Mayonnaise – 2 tbsp. l.
Salt, pepper – to taste.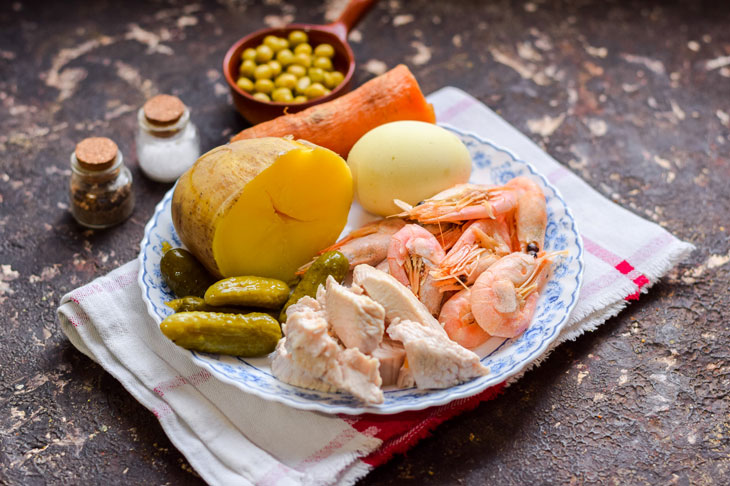 Cooking:
1. Boil some of the ingredients in advance – potatoes, carrots, eggs, turkey. Cool and peel potatoes, carrots, eggs.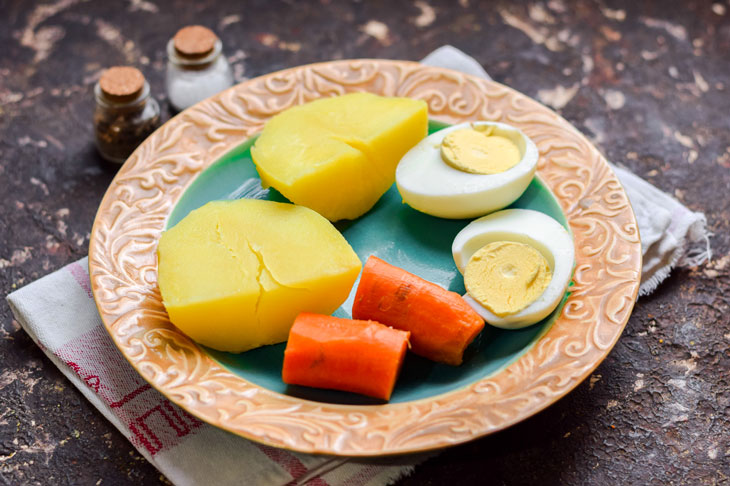 2. Throw shrimps into boiling salted water, boil for several minutes. After draining the water, the shrimp must be cooled and cleaned.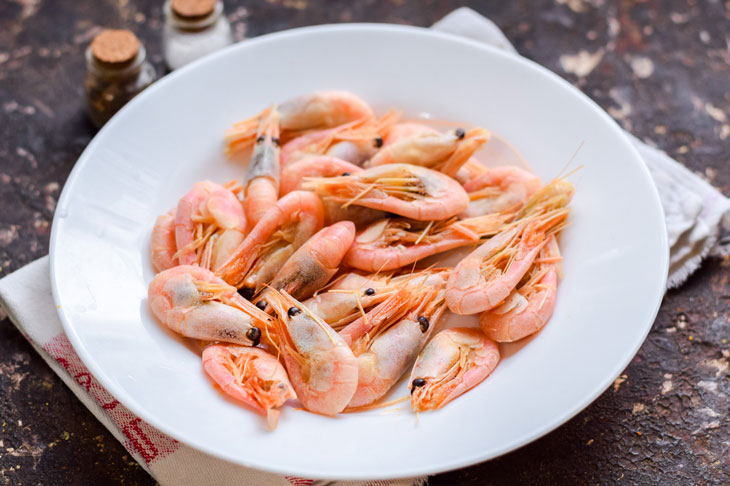 3. Cut the cooled potatoes into small cubes. Prepare a voluminous salad bowl – put sliced ​​\u200b\u200bpotatoes into it.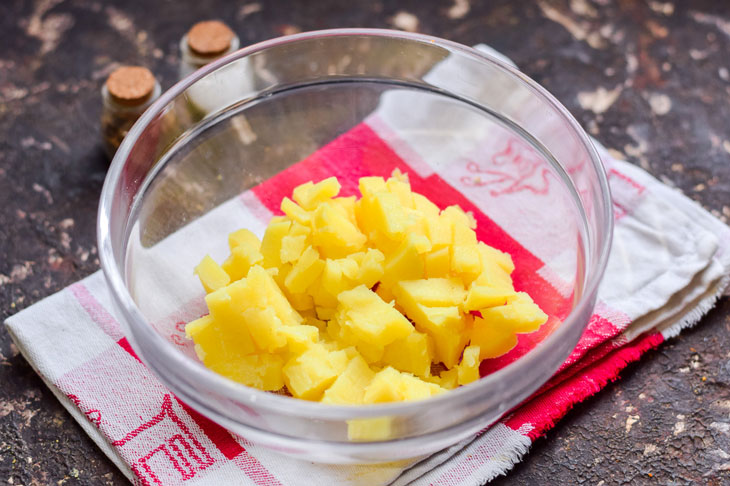 4. Cut the boiled carrots into small cubes, add to the bowl with the potatoes.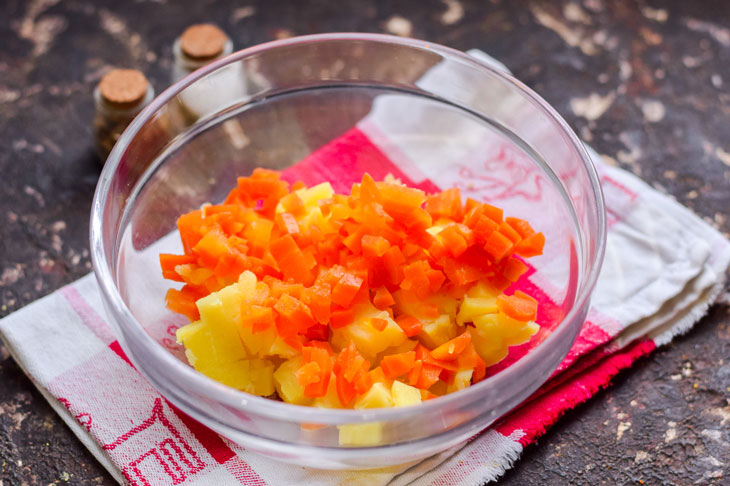 5. Cut the chicken eggs in the same way as other ingredients, transfer the egg cubes to the salad.
If you have a special processor that cuts everything into the same small pieces – great, use it.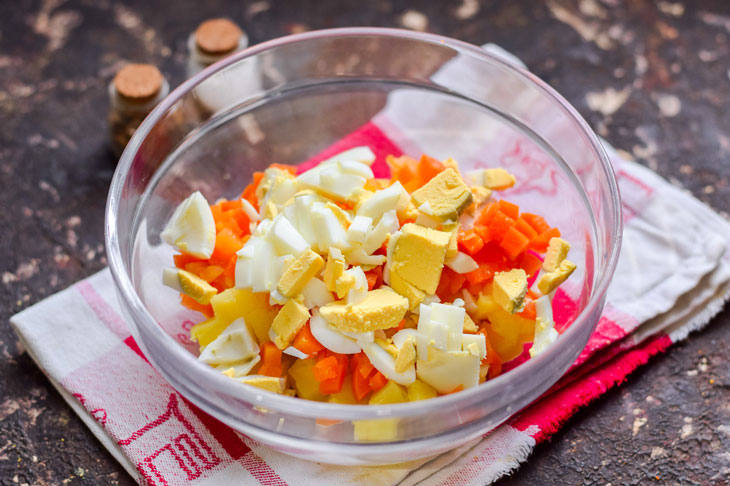 6. Cut pickles into small pieces and put in a salad bowl.
7. Cut the boiled turkey fillet into small pieces, add to the salad.
If desired, the turkey can be replaced with pork or beef.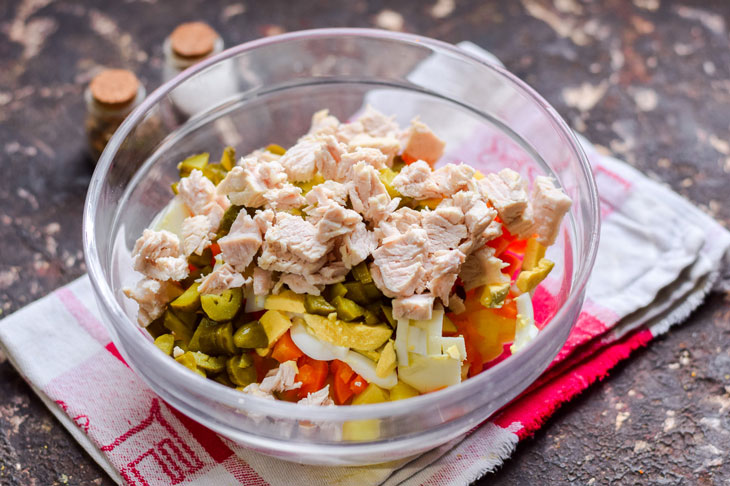 8. Next, add the peeled shrimp to the salad. Leave some of the shrimp for garnish.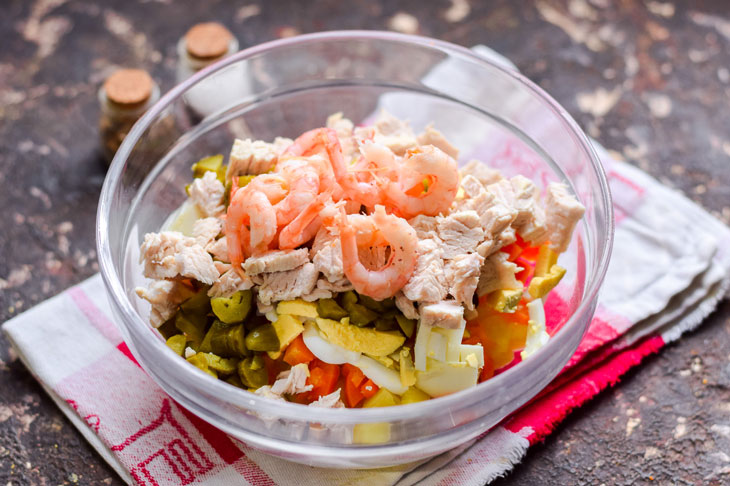 9. Transfer the canned peas to the salad.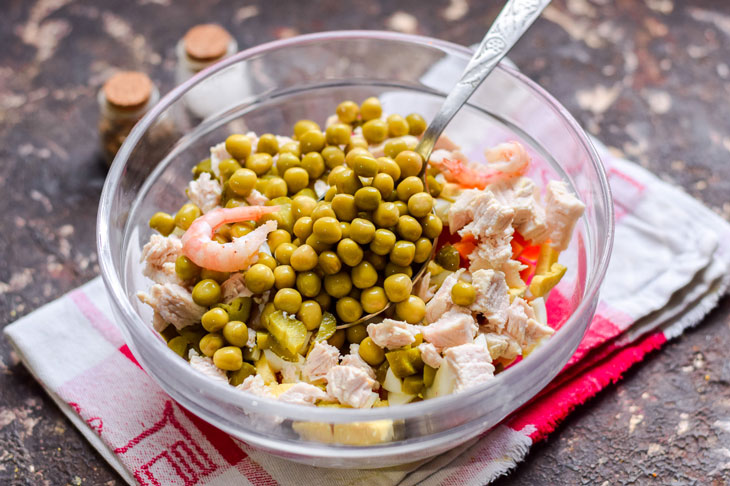 10. Season Olivier with mayonnaise, add salt and ground pepper to taste.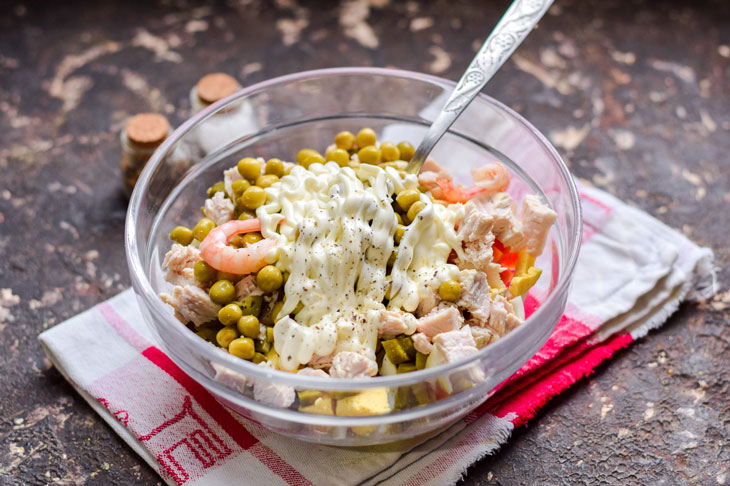 11. Mix the ingredients and serve the salad to the table.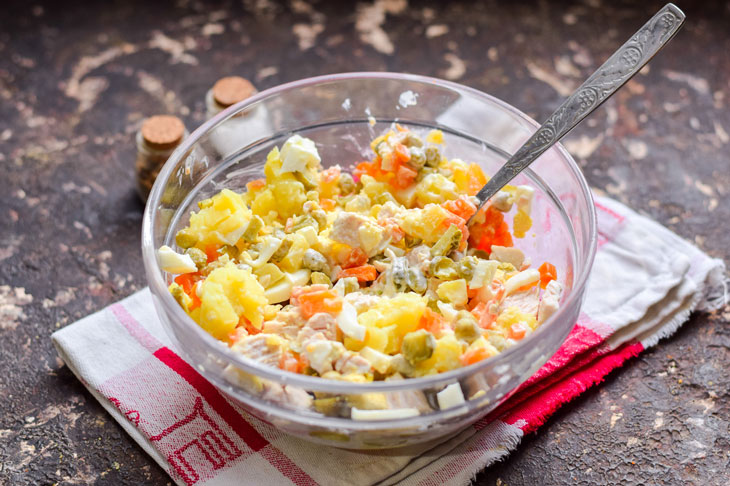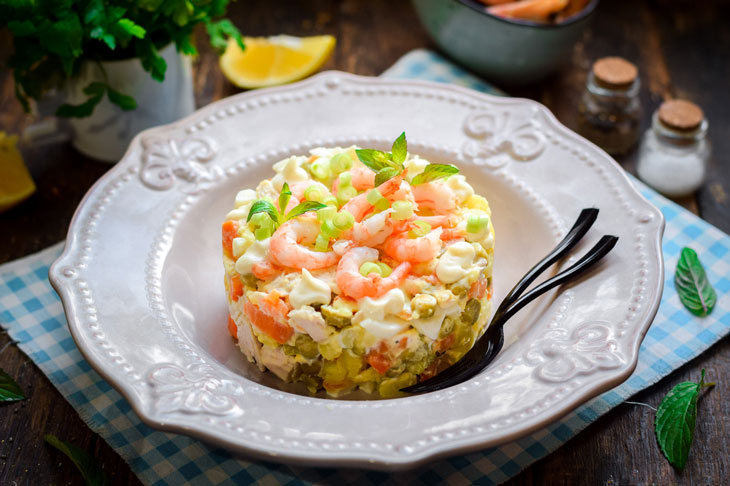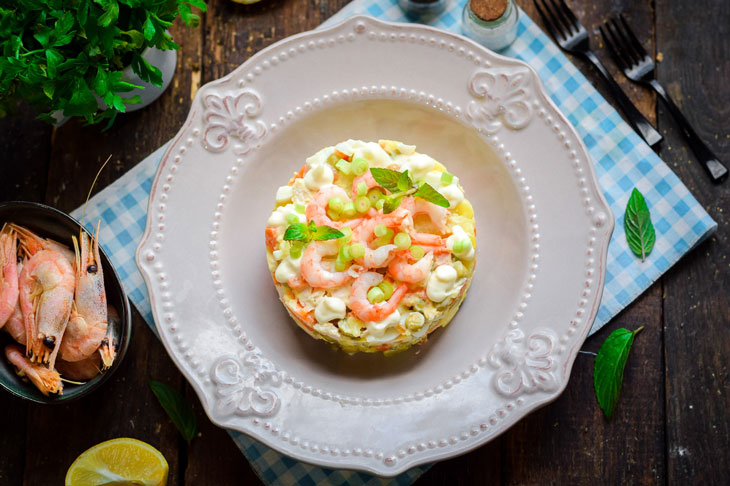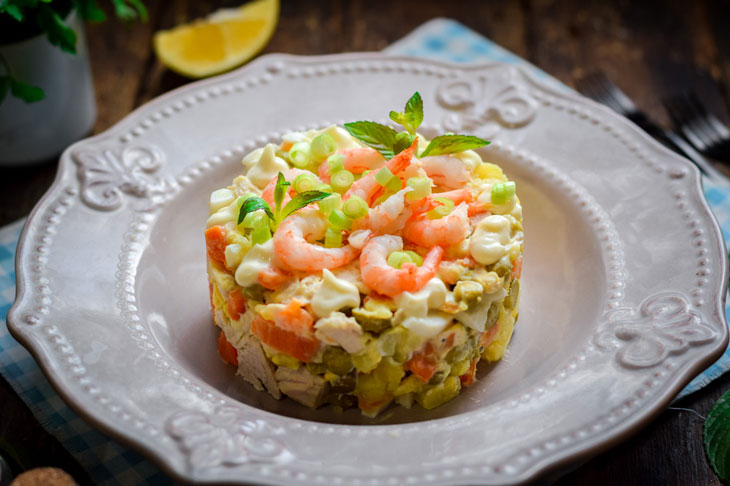 Enjoy your meal!