Salad "Triumph" with smoked chicken and tomatoes consists of simple and affordable products, which, among other things, are in perfect harmony with each other. The ingredients can be laid out in layers and thanks to the contrast you will get a bright and mouth-watering dish. This is quite suitable for a festive table, for example, for the New Year. In this case, you can decorate it accordingly.
Ingredients:
Smoked chicken – 120 g.
Tomato – 1-2 pcs.
Chicken eggs – 1-2 pcs.
Green onions – 4-5 feathers.
Mayonnaise – 2 tsp
Cooking time: 30 minutes. Servings Per Container: 2.
Cooking:
1. Due to the fact that almost all the ingredients are ready-made, you can prepare a salad in a matter of minutes. While the eggs are cooking, you can chop everything else. Or they can be cooked ahead of time and cleaned at the same time. Then cut the eggs into small cubes.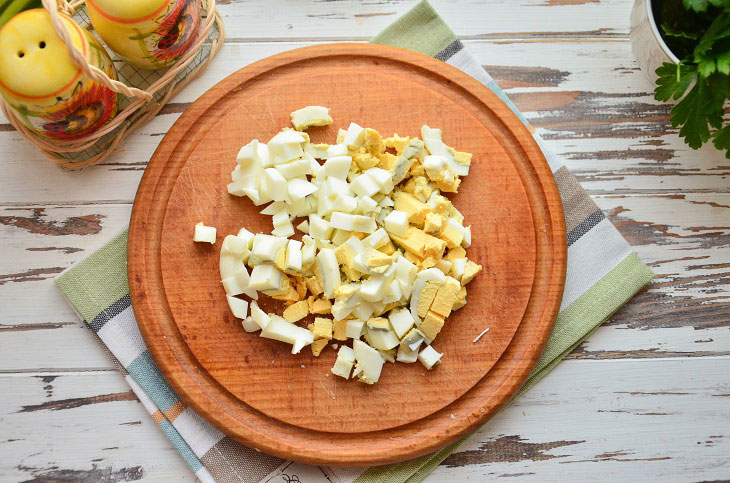 2. To assemble the salad, you can take small bowls or glasses. Put the chopped eggs in the first layer, then apply a layer of mayonnaise on top.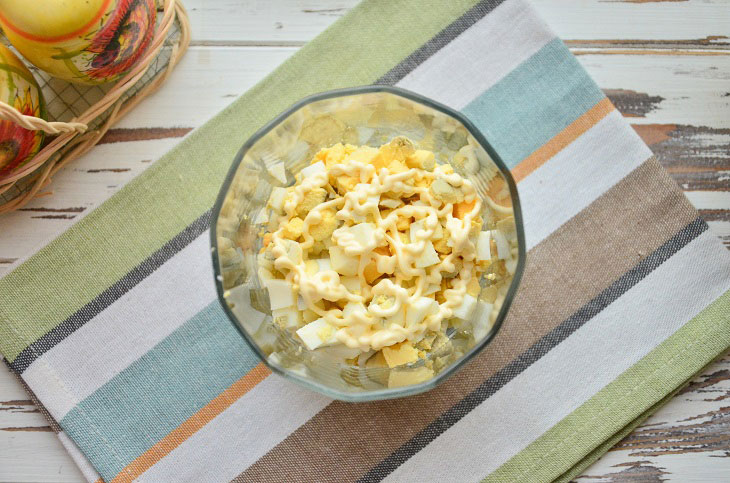 3. Smoked chicken can be taken more fatty, for example, a ham.
Boiled-smoked breast is more fat-free.
Cut the meat into small cubes.
4. On top of the layer of eggs, make a neat layer of smoked chicken, spread with mayonnaise.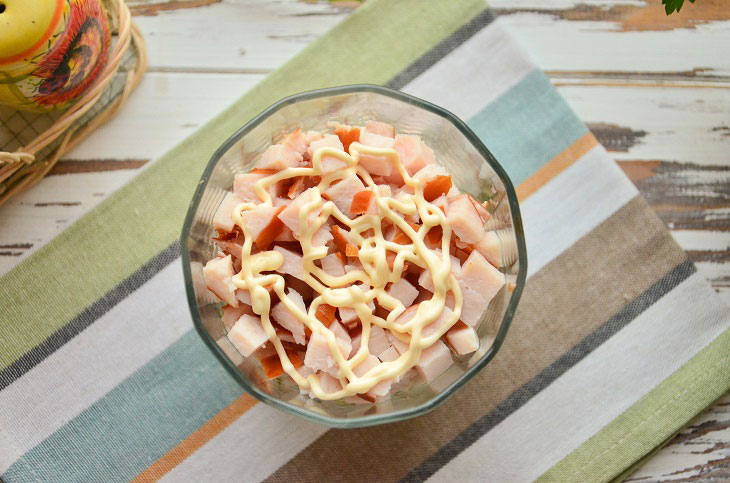 5. Now it's the turn of tomatoes – vegetables can be seasonal varieties or year-round cherry tomatoes. Wash vegetables and cut into small pieces.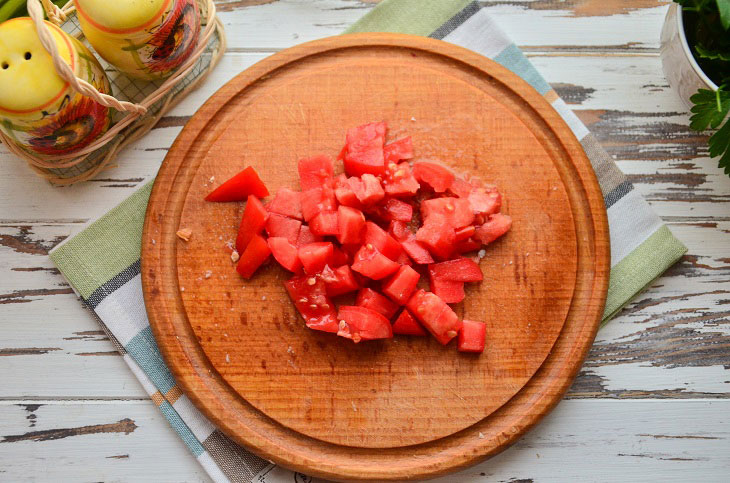 6. Put the tomatoes on top of the smoked chicken, make a grid of mayonnaise.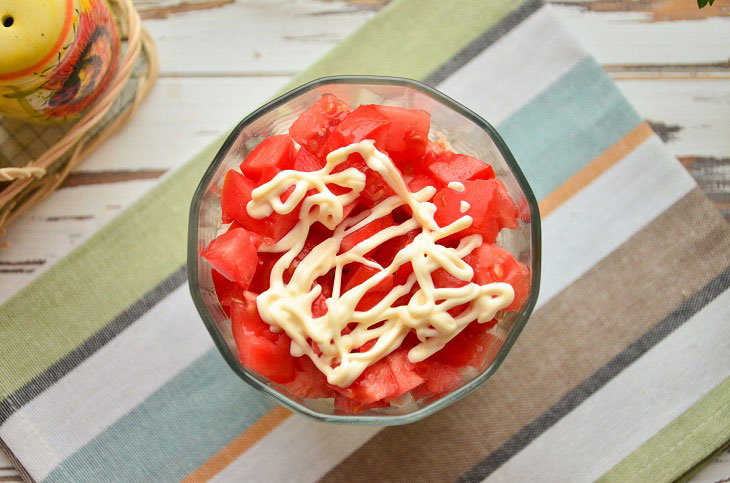 7. Wash fresh green onion feathers, dry, crumble and sprinkle salad on top.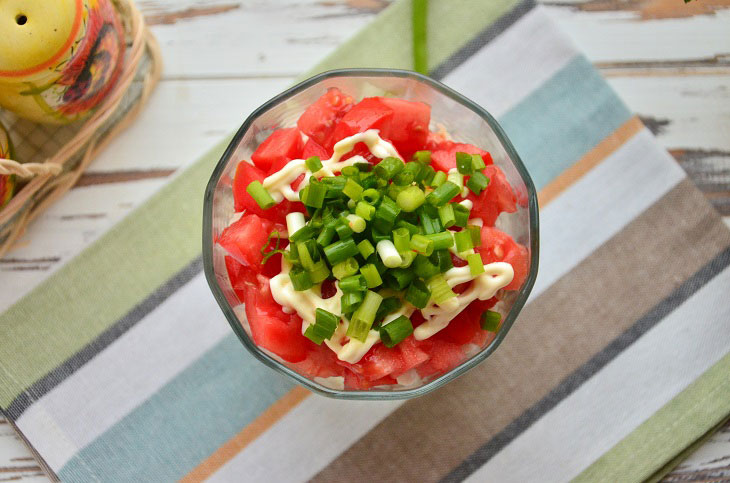 8. Just before serving the salad, you can decorate it with cherry tomato halves, boiled egg slices. There is no need to wait until the salad is infused – you can serve it immediately.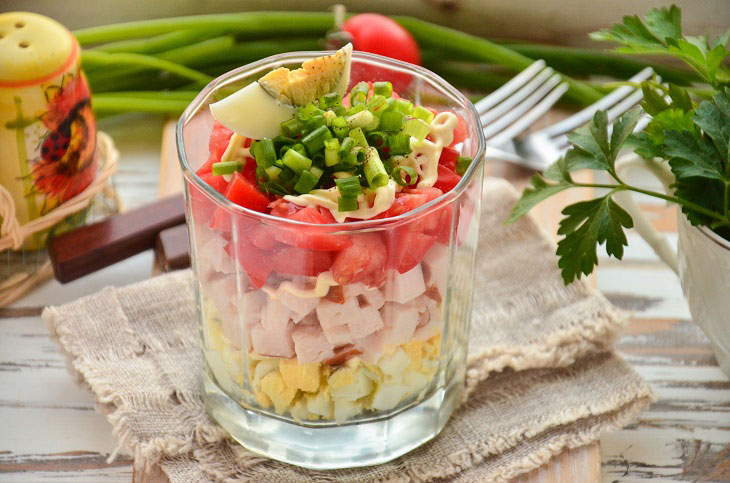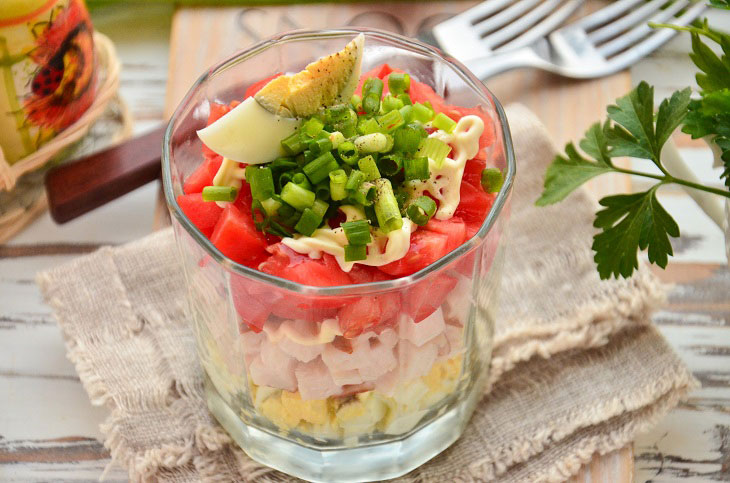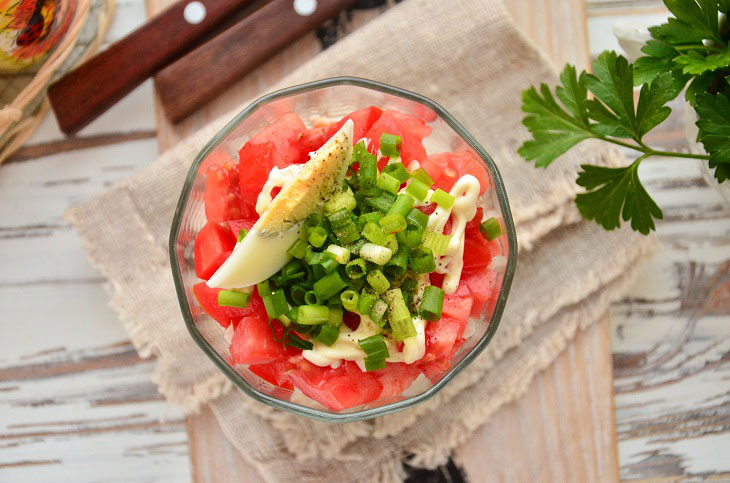 Enjoy your meal!