You can't even talk about the benefits of beets, because each of us knows how this vegetable is filled with vitamins. There are a huge number of ways to cook beets, including making preparations for the winter from it. Beetroot in Polish will amaze anyone, as it has not only a very original taste, but also a beautiful color that will look good on the festive table.
Ingredients:
Beets – 500 g.
Allspice – 3 peas.
Black pepper – 3 peas.
Citric acid – 7 g.
Horseradish (root) – 20 g.
Salt – 20 g.
Vinegar – 40 ml.
Sugar – 10 g.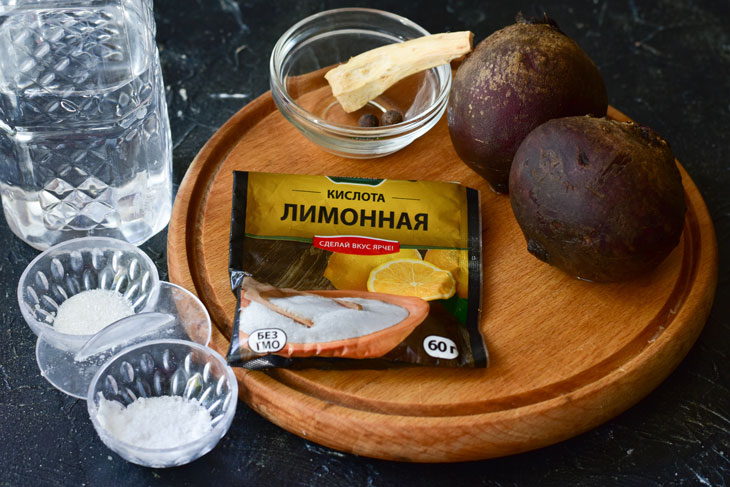 How to cook:
1. Wash the beets thoroughly under running water. It is best to take vegetables of approximately the same size.
The variety of beets does not matter, the main thing is that it is very tasty.
Peel the beets from a thin peel and grate, preferably large. Put in a bowl.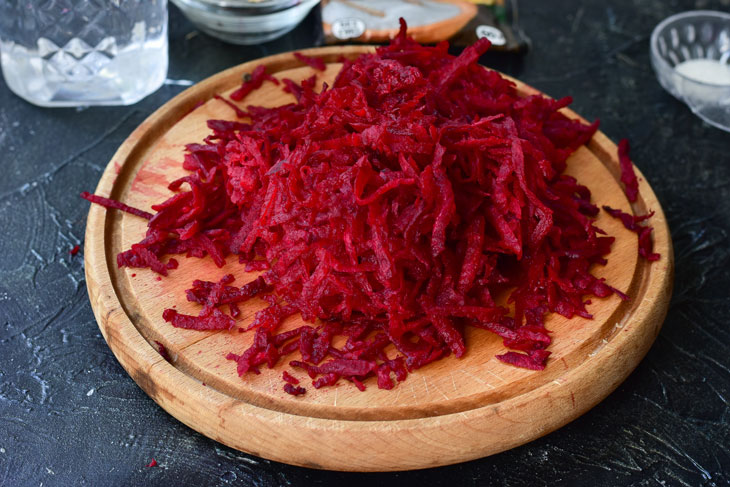 2. Soak the horseradish root for ten minutes in warm water and thoroughly clean it from the ground and skin. When it is cleaned, grind it with a meat grinder or a fine grater. Combine in a bowl with beets and stir.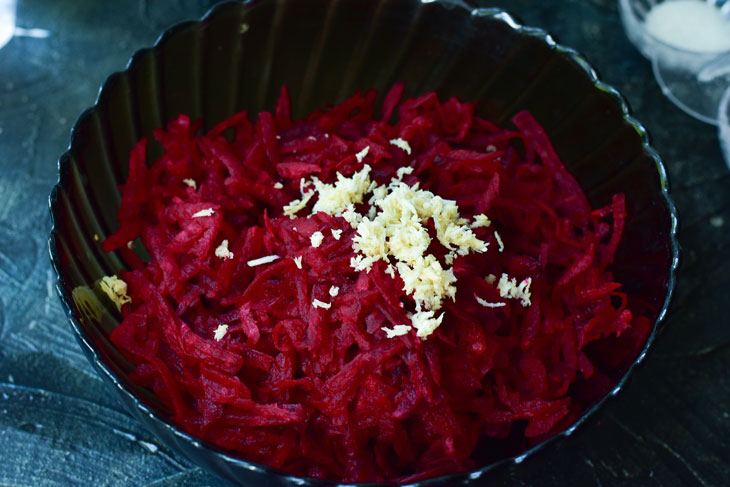 3. Boil the marinade in a saucepan. To do this, combine salt and sugar in 400 ml of water.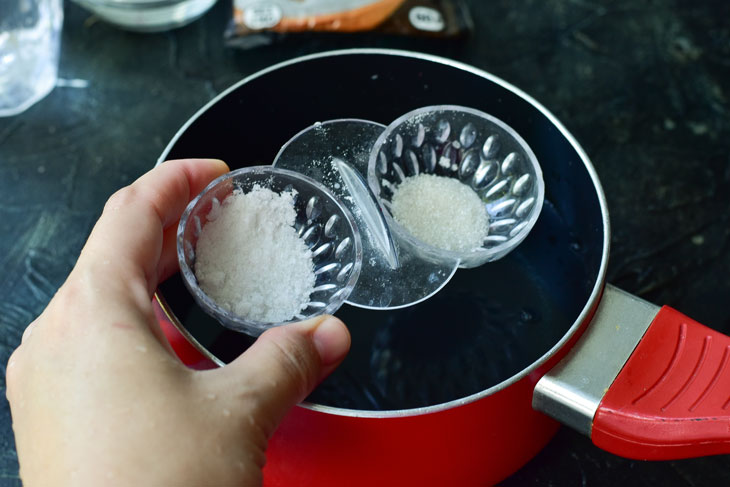 4. Add peppercorns.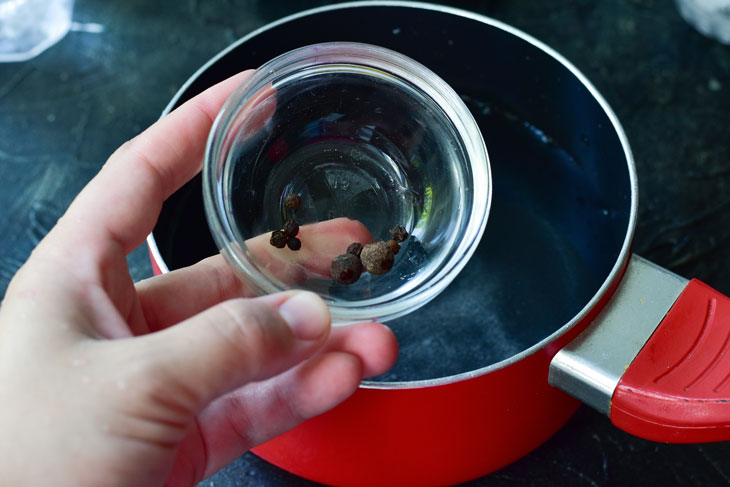 5. After the water boils, immediately add citric acid and boil for just a few more minutes.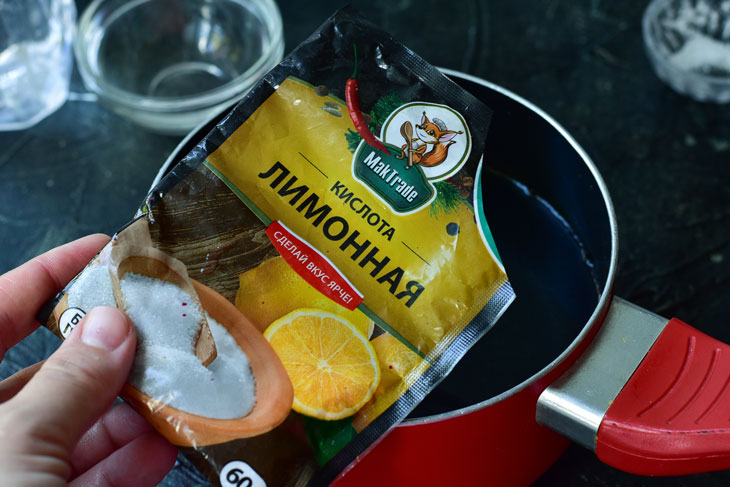 6. Put the mixture of beets and horseradish in a sterile jar.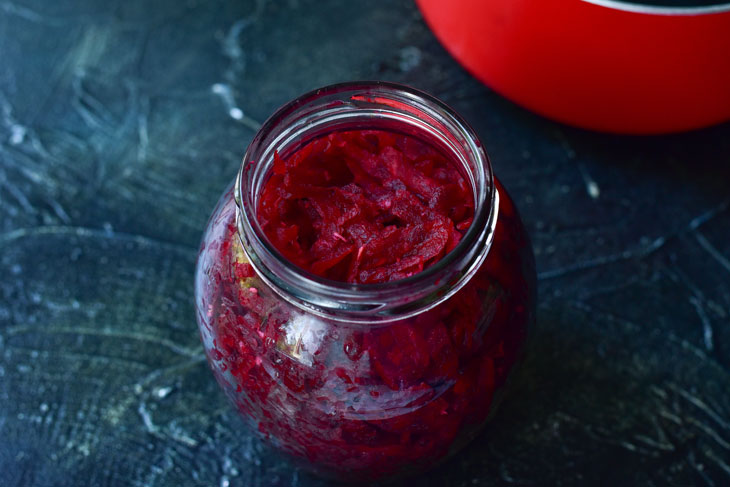 7. Pour vinegar into a jar of beets and horseradish.
8. Pour very hot, almost boiling marinade.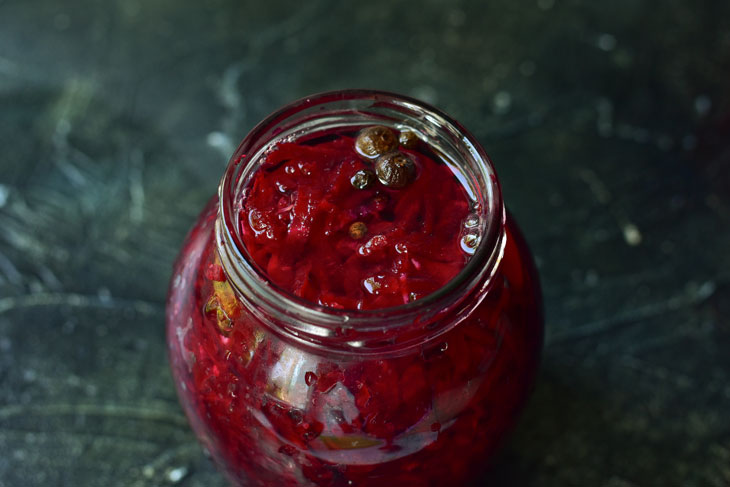 9. After that, immediately roll up the lid and wrap it in heat.
After cooling, send to the place where you usually store winter blanks. It should be cool and dark.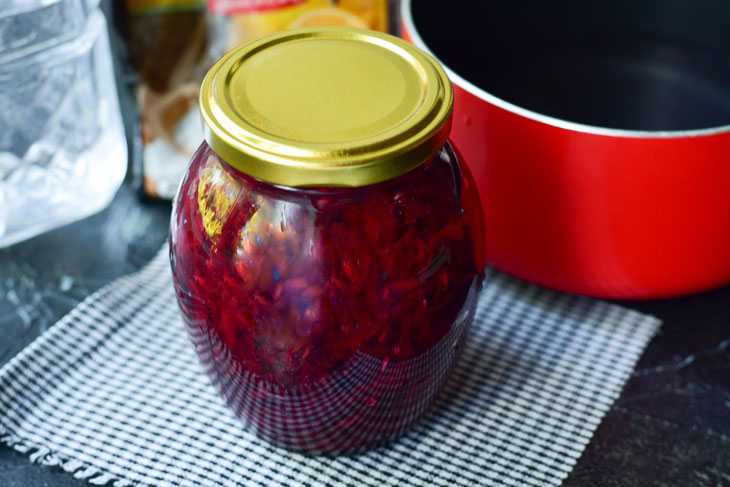 Enjoy your meal!