Buckwheat "Neskuchnaya" has such a name due to the fact that it is prepared according to an unusual recipe, and not just boiled. Its main difference from the usual one is that vegetables such as onions and carrots are added to it. It is thanks to them that the cereal is not only brighter in color, but also much juicier. It is advisable to serve it to the table immediately after preparation. It will not be superfluous to cook some favorite salad or a meat dish for it.
When choosing cereals in a grocery store, it is advisable to choose a brand that you have no doubt about. Otherwise, you may have to additionally sort through it and select a large amount of garbage by hand. Roasted onions and carrots are fried in a pan with vegetable oil. Since the number of vegetables is not too large, you can safely use a frying pan with a small diameter.
Ingredients:
Buckwheat – 1 tbsp. l.
Onion – 1 pc.
Carrot – 1 pc.
Vegetable oil – 40 ml.
Water – twice as much as buckwheat.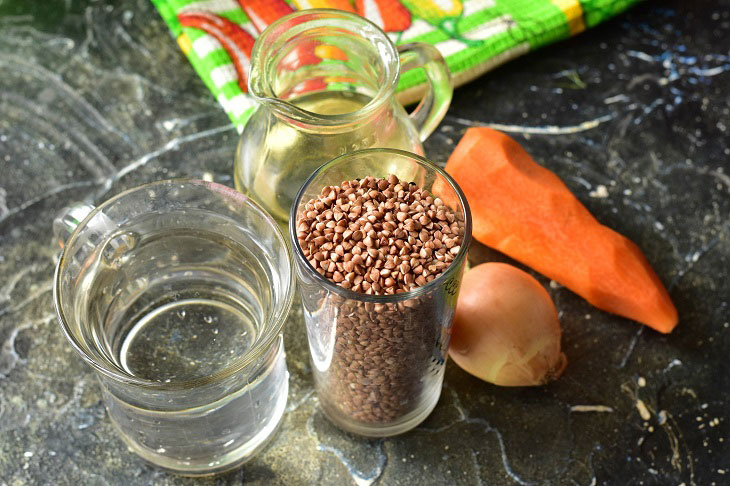 How to cook:
1. So, immediately pour the cereal from the glass into the pan, now wash it very well. Do this procedure at least 3-4 times, constantly draining dirty water and pouring in clean water. At the very end, fill the buckwheat with clean filtered water, it should be at least twice as much as cereals.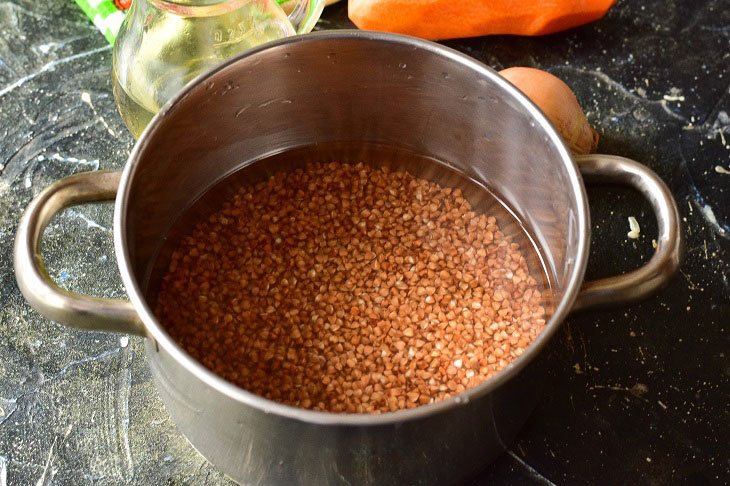 2. Send the pot to the fire. Bring the water to a boil. Boil buckwheat for 30 minutes, periodically do not forget to stir it and check if there is water.
The fire must be made necessarily minimal, otherwise the water will quickly boil away, and the buckwheat will remain raw.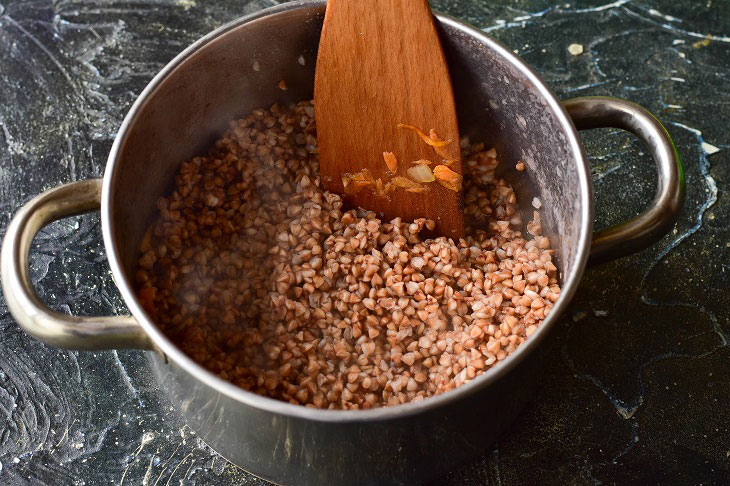 3. Peel the onion and cut into cubes.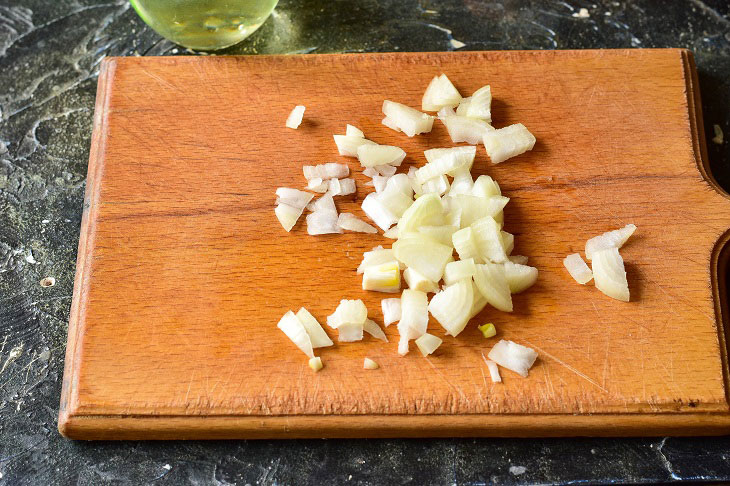 4. Grate carrots.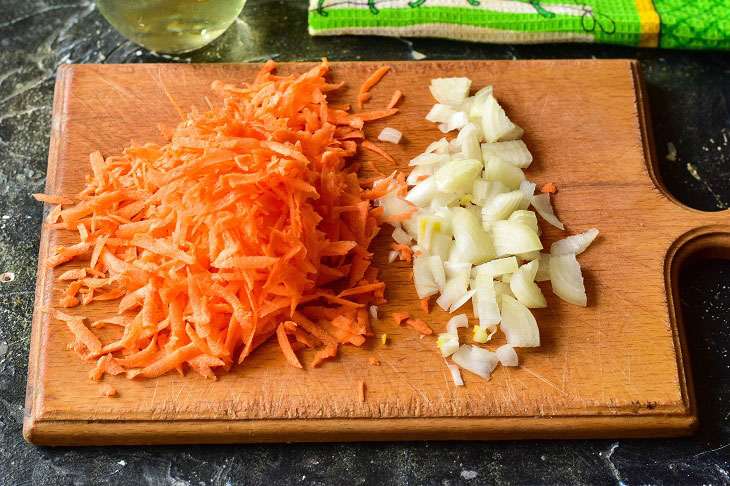 5. Put all the vegetables in a pan in which heat the vegetable oil.
Vegetable oil can also be replaced with butter or lard, if there is such a desire.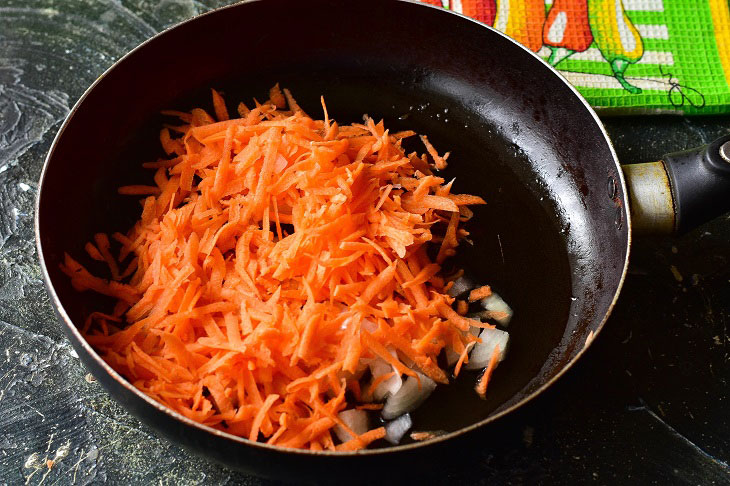 6. Saute vegetables for 2-3 minutes. It is desirable to make the fire medium.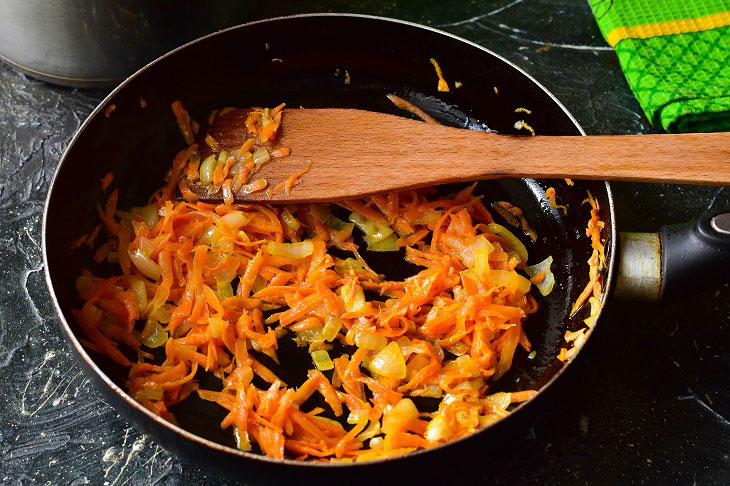 7. Put them to the finished buckwheat.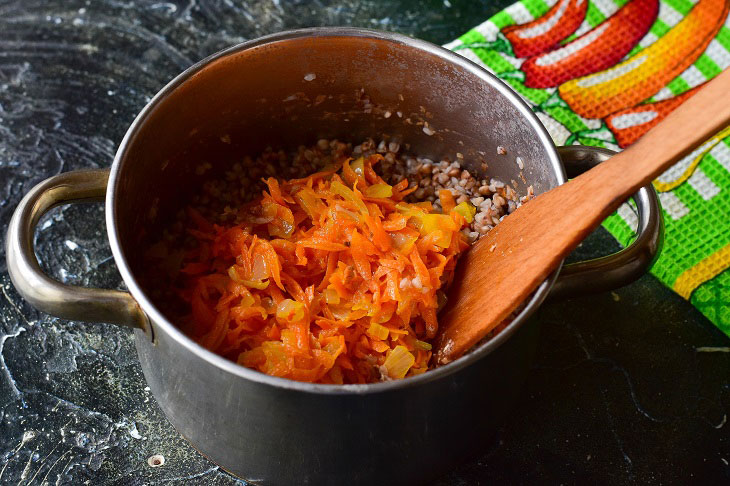 8. Mix everything well with a regular spoon or spatula.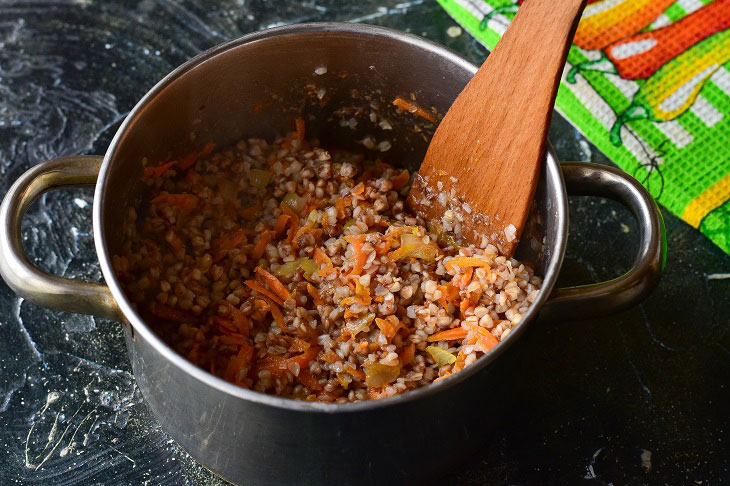 Serve the Neskuchnaya buckwheat to the table, putting it in a beautiful bowl.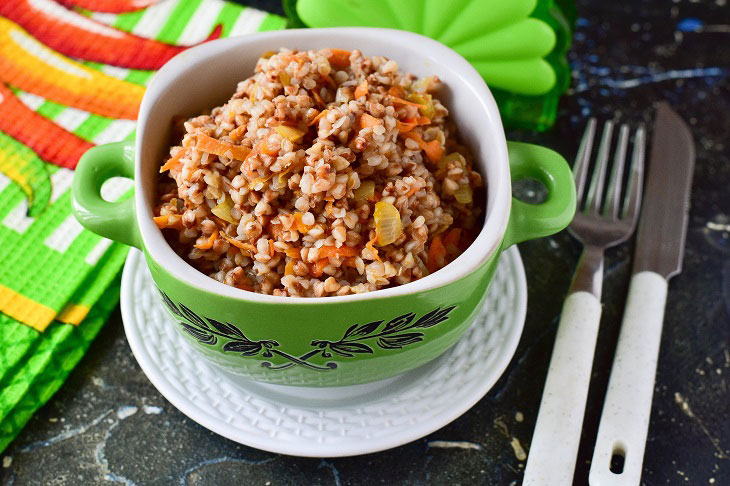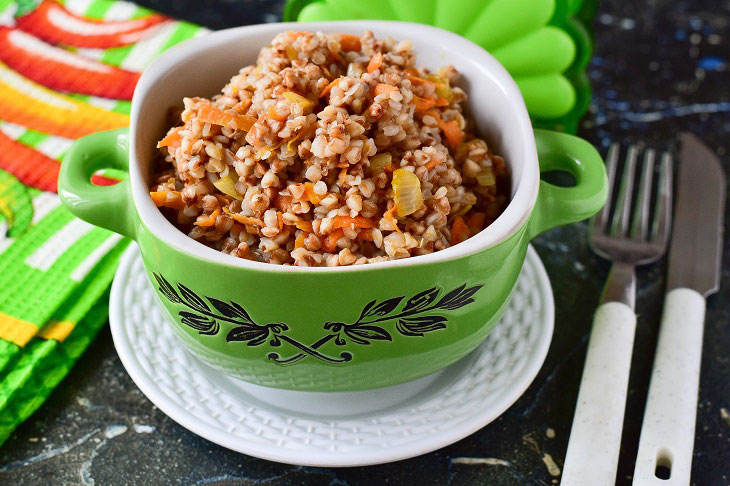 Bon appetit!