Potato croquettes with greens are very soft and attractive in appearance. They can be safely prepared as a quick snack and there is no doubt that someone will not like it.
For the preparation of such croquettes, old potatoes or young potatoes are suitable. You can fry them in a frying pan in a sufficient amount of vegetable oil or in a cauldron. In general, a deep fryer is also suitable for this purpose. It is better to use vegetable oil without a pronounced smell, but if this moment does not bother you, then use any. For greens, you should opt for dill, although fresh parsley is also suitable.
Potato croquettes are best served with homemade sour cream or just like that.
Ingredients:
Boiled potatoes – 150 g.
Chicken egg – 1 pc.
Salt – ¼ tsp
Ground black pepper – 1 pinch.
Wheat flour of the highest grade – 3-4 tbsp. l.
Odorless vegetable oil – 40 ml.
Fresh dill or any other greens – to taste.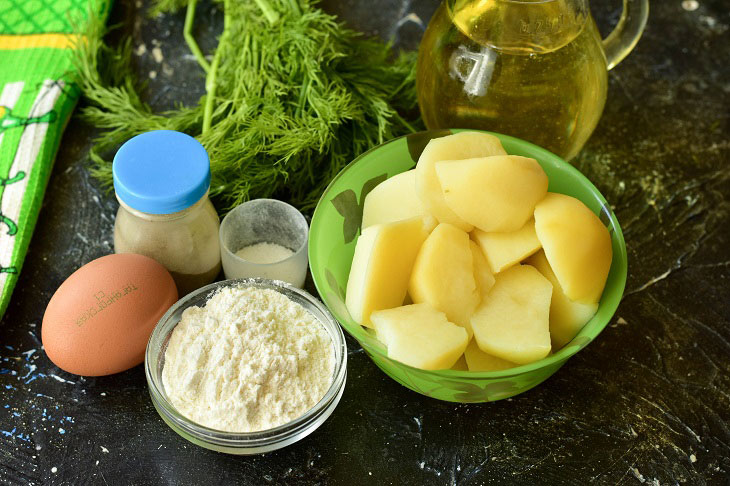 How to cook:
1. If your potatoes are not boiled, then peel them, wash them, put them in a saucepan, cover with water and boil them for 20 minutes. After that, be sure to let it cool down. Crush the potatoes with a potato masher or use an immersion blender for this purpose.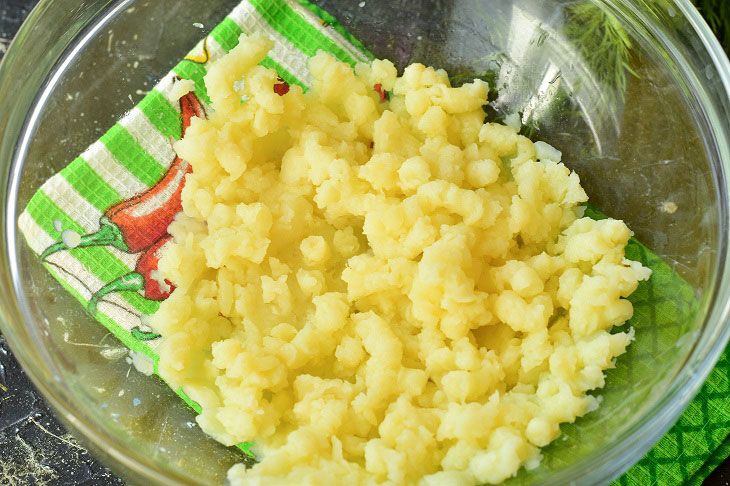 2. Wash and finely chop fresh dill or parsley. Put the greens to the potato mass.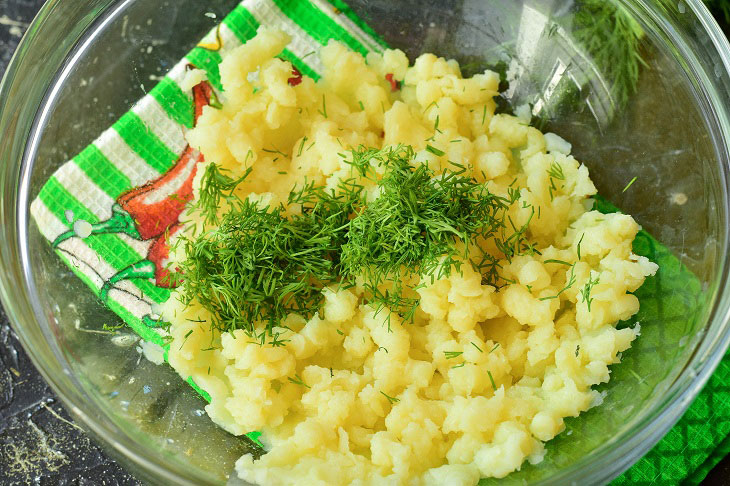 3. Beat in the chicken egg.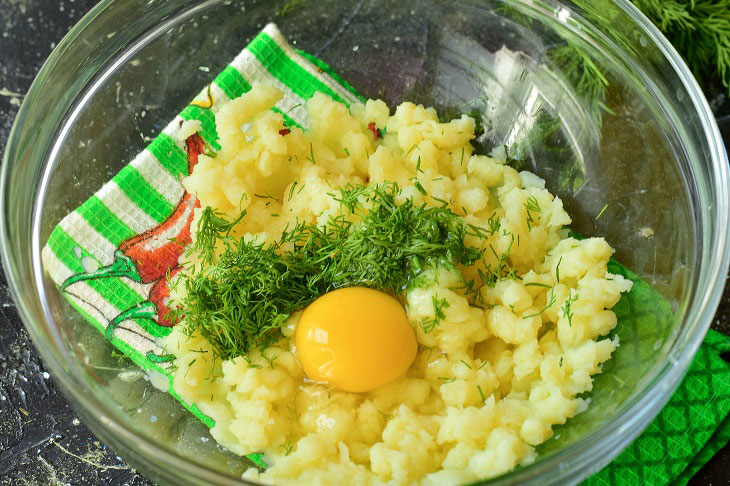 4. Add salt, ground black pepper and flour. Mix everything well, the mass should be homogeneous.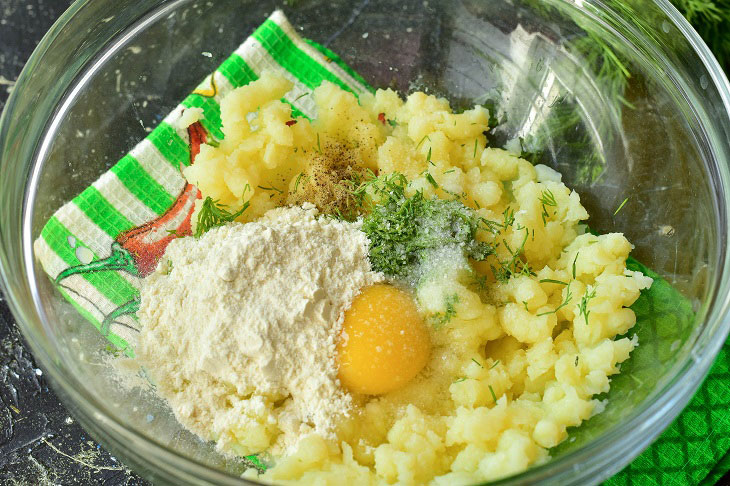 5. With wet hands, form balls. They should not be too large in size.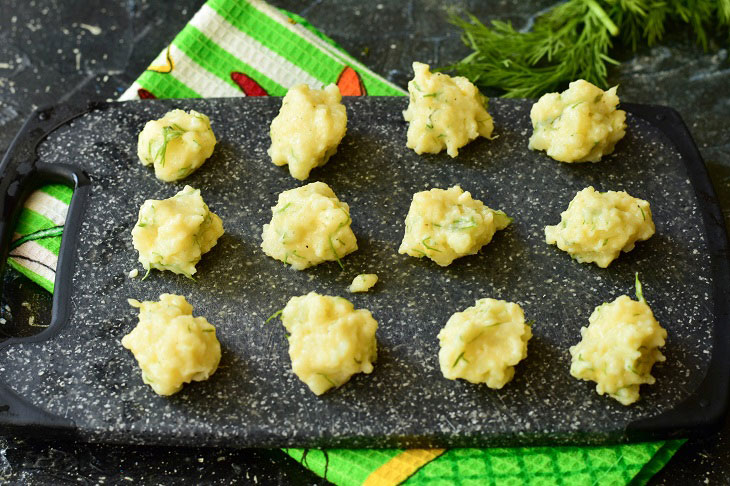 6. Heat vegetable oil in a frying pan, bowl, saucepan or deep fryer. Lay out the potato balls carefully.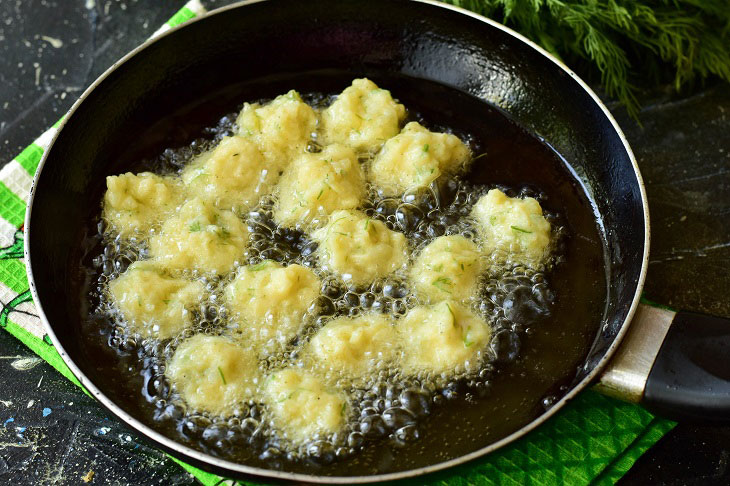 7. Fry them over moderate heat until nice and golden brown on all sides. In time, this procedure takes about 3-4 minutes.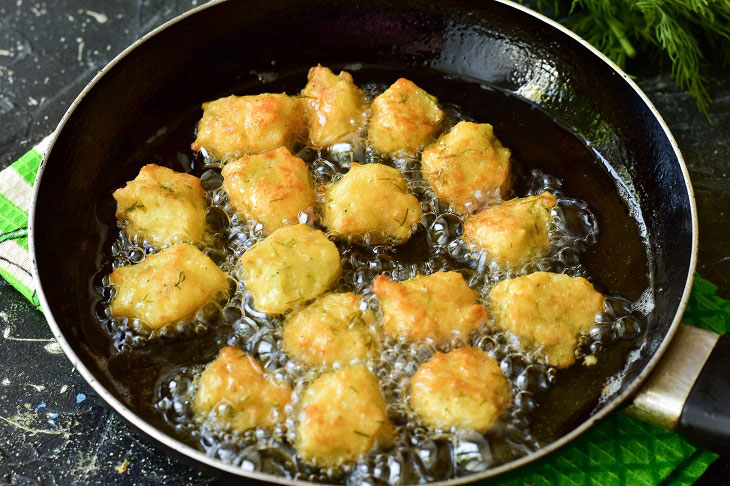 8. Put the finished potato croquettes first on a paper towel, let the excess vegetable oil escape from them. Then transfer them to a dish, and boldly serve to the table.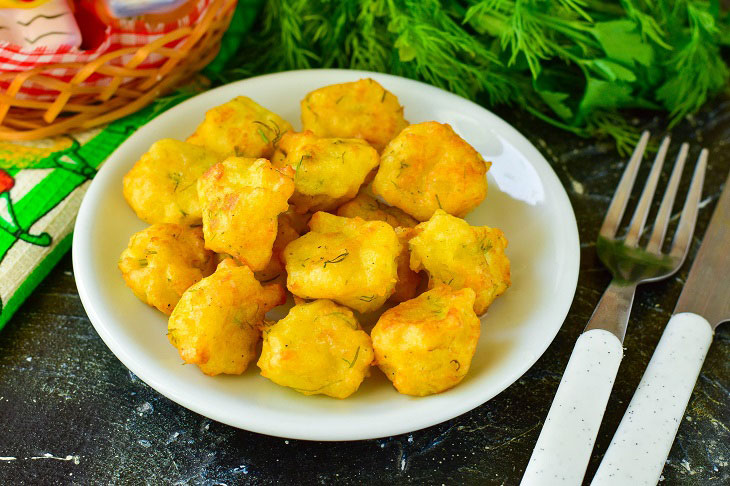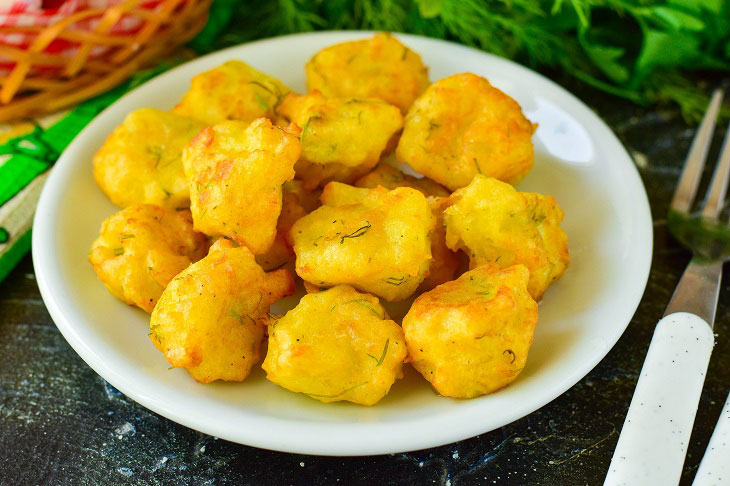 Enjoy your meal!