Cold soup "Tarator" is popular in the hot season in Bulgaria and beyond.
The recipe contains fairly simple and affordable ingredients that are not a problem to buy in any supermarket. The main components are fresh cucumbers, garlic, herbs, lemon juice, nuts. The soup is seasoned with sour milk or acidified water. In this case, we will use kefir. If you like okroshka, then you will definitely like this soup.
Ingredients:
Cucumbers – 2 pcs.
Kefir – 350 ml.
Garlic – 3 cloves.
Vegetable oil – 1 tbsp. l.
Lemon juice – 0.5-1 tbsp. l.
Spinach – 100 g.
Dill – 30 g.
Green onion – 30 g.
Salt – to taste.
Ground black pepper – to taste.
Peanuts – 20 g.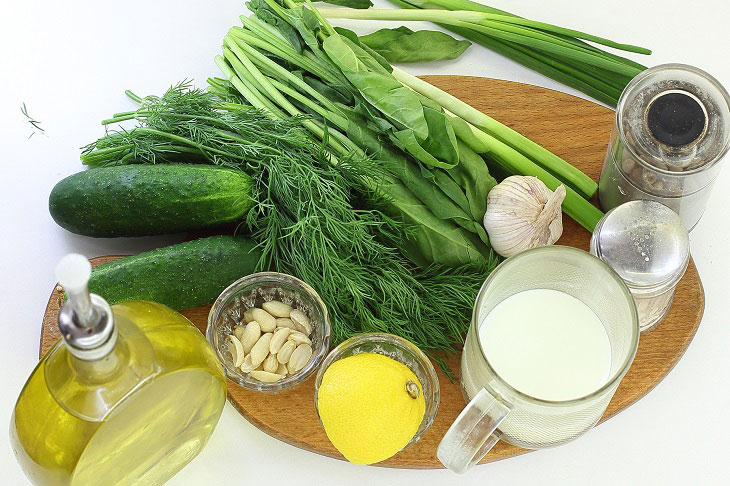 Cooking time: 30 minutes. Servings Per Container: 2.
How to cook:
1. Use any greens of your choice. Rinse it well and pat dry with a paper towel. Trim and remove thick stems. Cut into random pieces. Leave some greens for serving.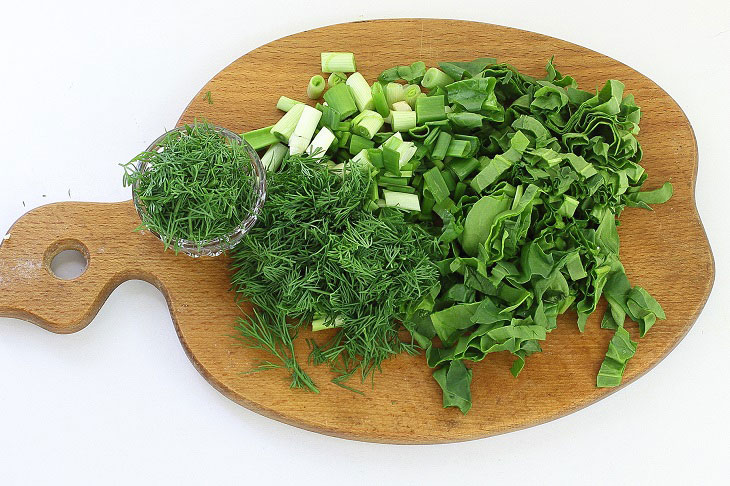 2. Peel the garlic. Drop one tooth. Add garlic cloves to the bowl to the greens and pour in the kefir. Suitable sour-milk product of any fat content.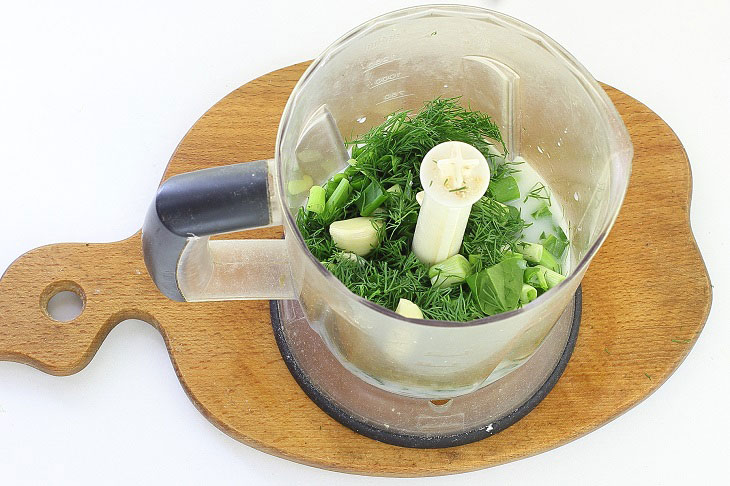 3. Grind until smooth. Season to taste with ground pepper, salt and lemon juice. Whisk again. Soup base is ready.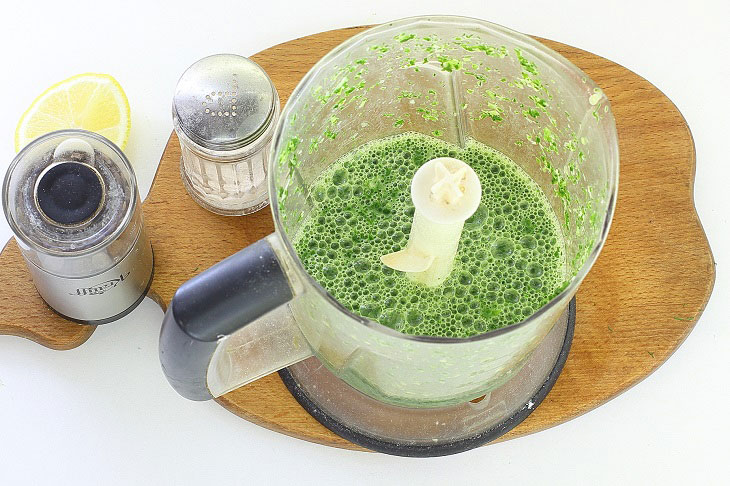 4. Finely chop the peanuts or other nuts. Also mince a clove of garlic. Previously, the nuts can be slightly dried in a dry frying pan.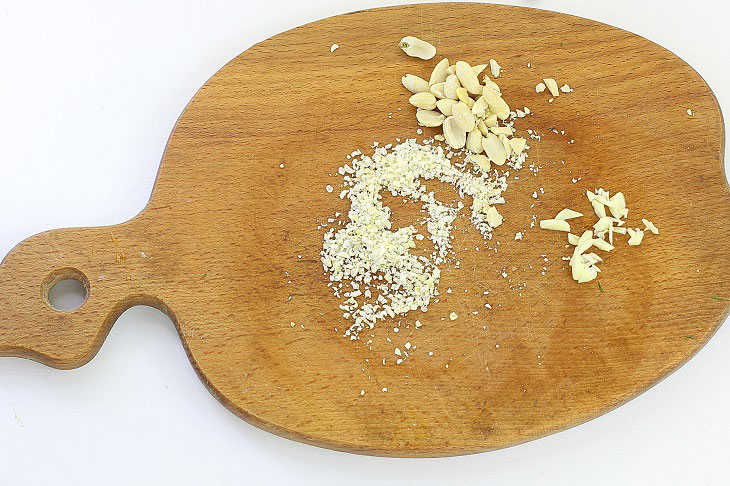 5. Wash and dry the cucumbers. If desired, peel. Grate on a coarse grater or cut very finely. Move to a deep bowl. Add the rest of the greens.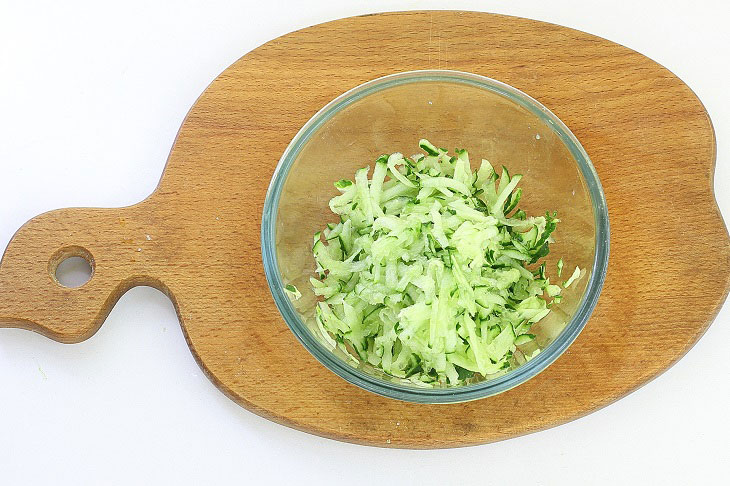 6. Pour in the kefir mixture. Stir. Taste and adjust to your liking if needed. Send to the refrigerator for 1-2 hours.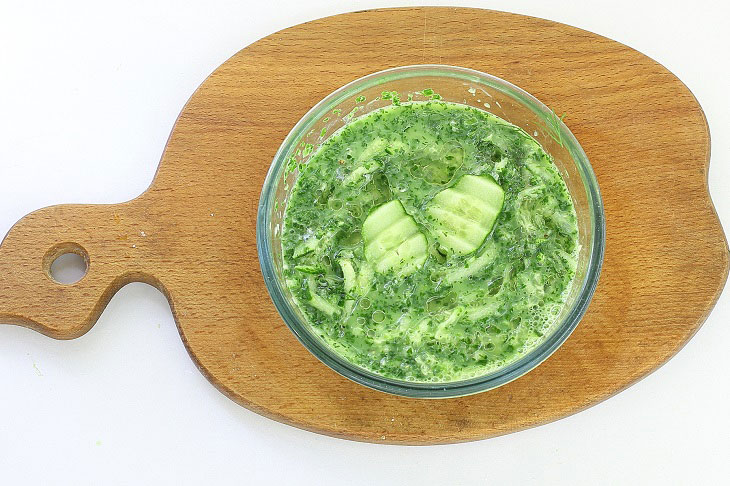 Before serving, add vegetable oil and garnish with cucumber rings. Cold soup "Tarator" is ready.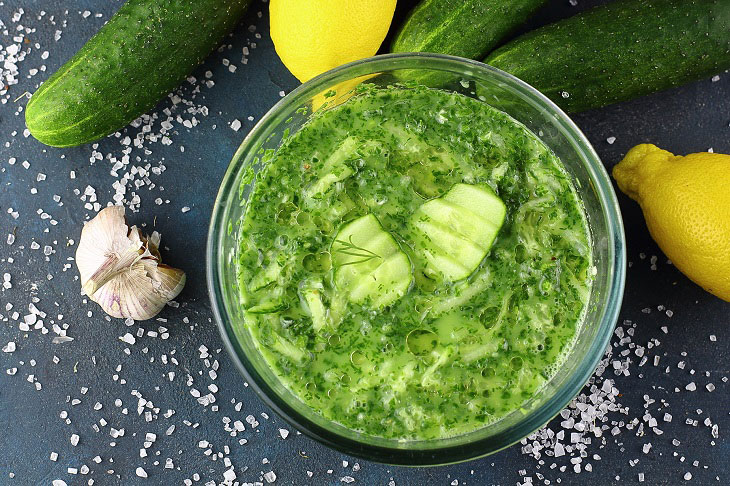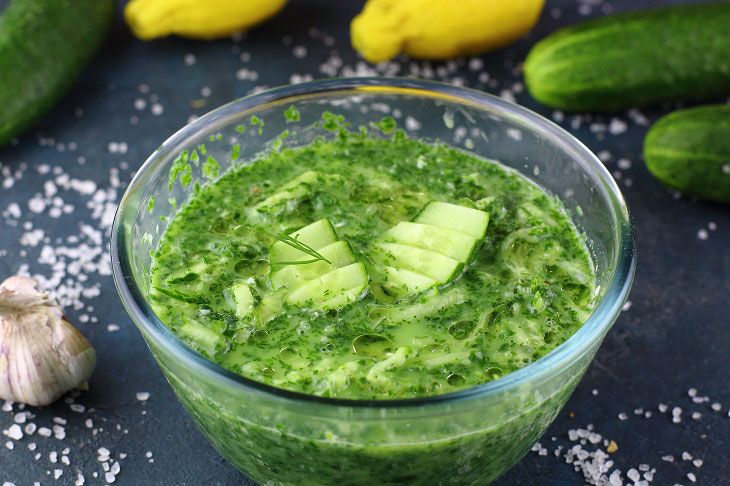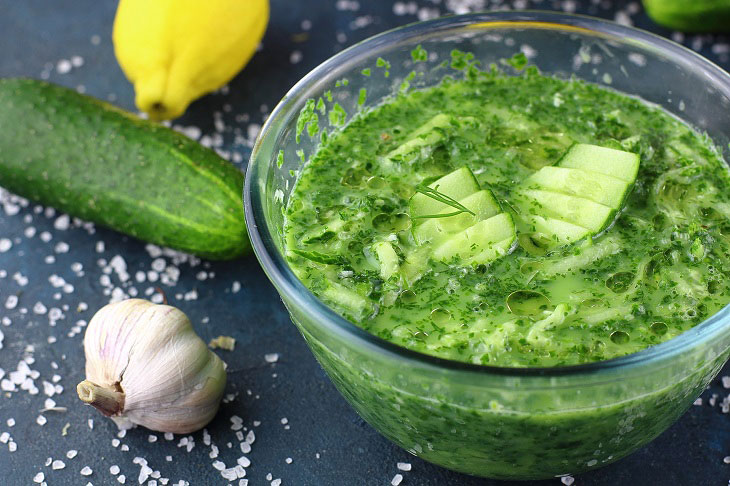 Bon appetit!