Soft fragrant buns with a crispy crust and a delicate middle are good for breakfast or an afternoon snack. They can be given to the child for school for a snack or taken with you to work and on the road.
Preparing items is easy. The dough is kneaded on kefir without yeast and does not require long kneading and proofing. Buns can be prepared in two versions – sweet or neutral. In the second case, simply exclude sugar, powder and vanilla in the recipe.
For those who do not like to bother with molding, it is allowed to make products with a classic round shape. We offer an interesting molding option, in which the buns become airy, with a layered structure. For the test, white wheat flour of the highest grade and kefir with a fat content of 2.5% are preferable. Butter can be replaced with high-quality margarine. If desired, aromatic additives can be added to the dough – vanilla, cocoa, zest, as well as sprinkled with powdered sugar, seeds or nuts.
Ingredients:
Flour – 330 g.
Butter – 70 g.
Kefir – 100 ml.
Vanillin – on the tip of a knife.
Yolk (for lubrication) – 1 pc.
Sugar – 30 g in the dough + 18 g for sprinkling.
Baking powder – 6 g.
Powdered sugar – 8 g.
Salt – 3 g.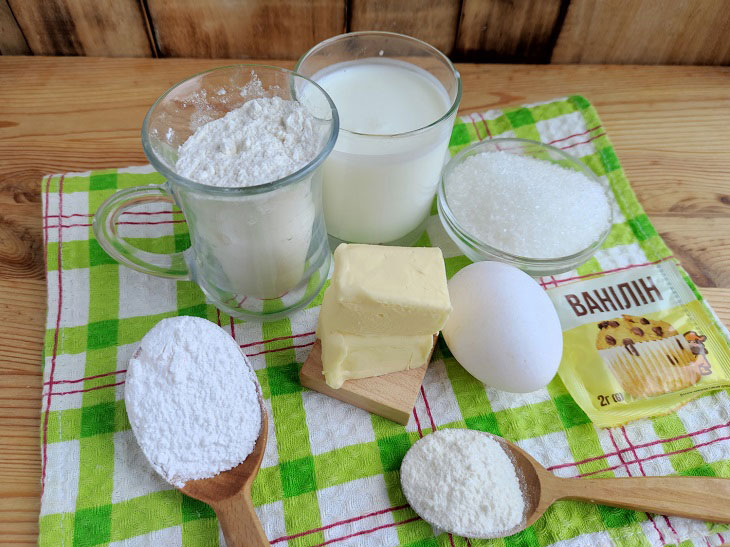 How to cook:
1. Butter cut into small pieces, melt it in a microwave oven or in a water bath. Add salt, sugar.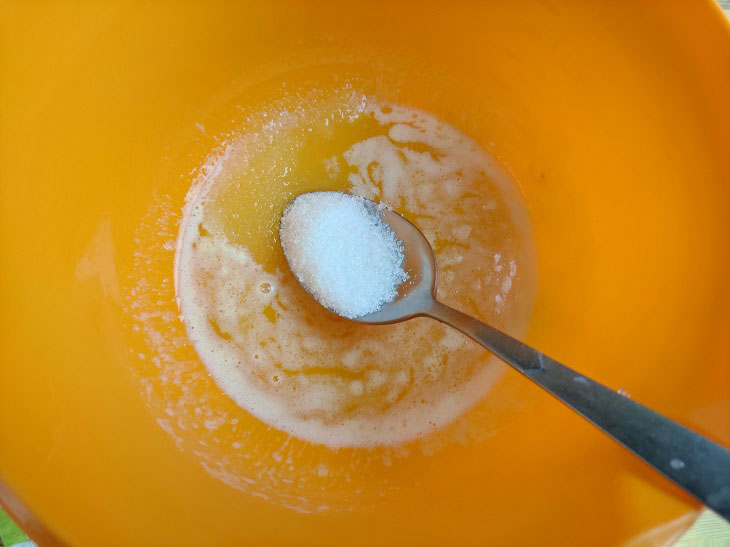 2. Pour in kefir at room temperature.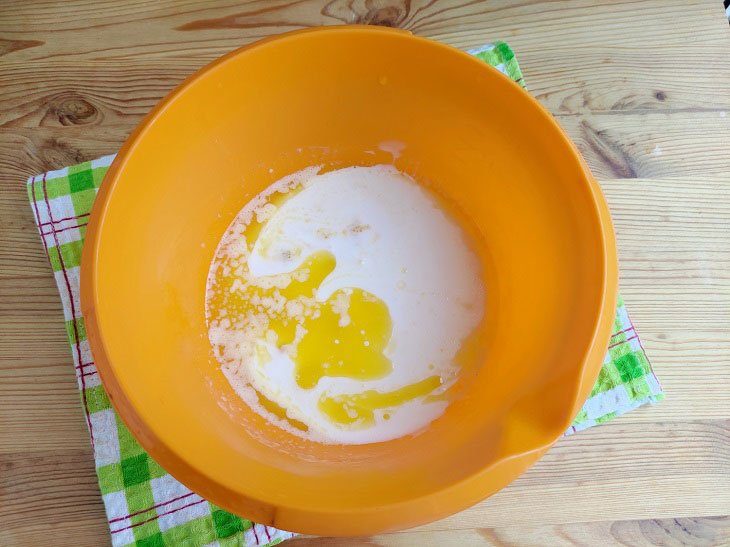 3. Pour in the baking powder.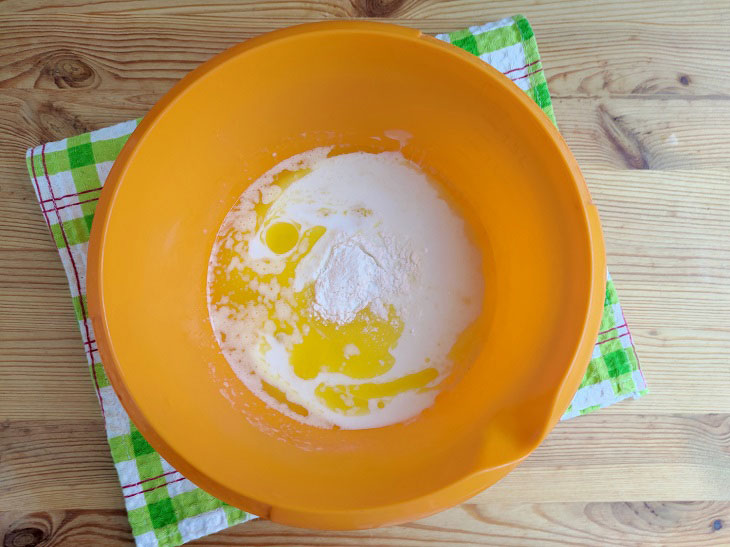 4. Enter flour.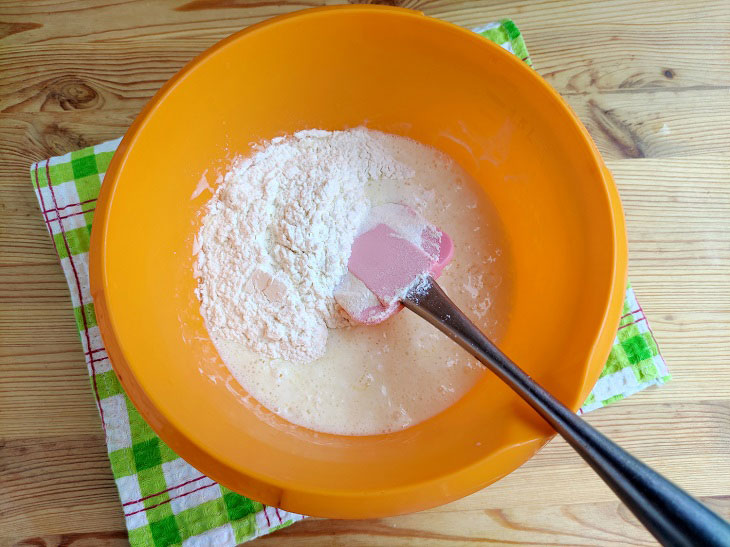 5. Knead soft, tender, slightly sticky dough.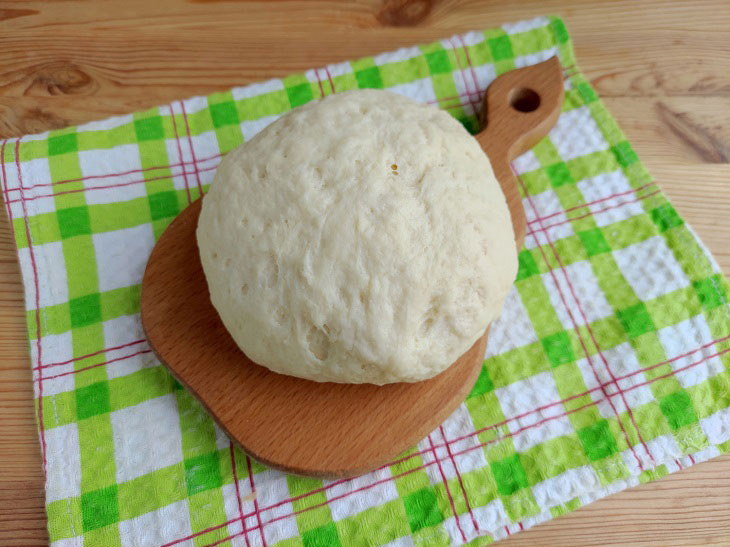 6. Divide the mass into six parts, round them up.
7. Sprinkle the plank with flour, roll each part of the dough into an oval cake about 15 cm long.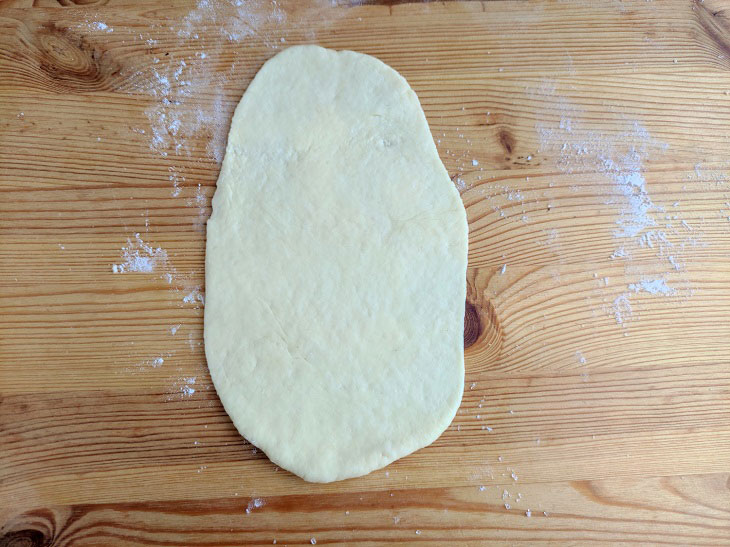 8. Use a special knife to make cuts as in the photo.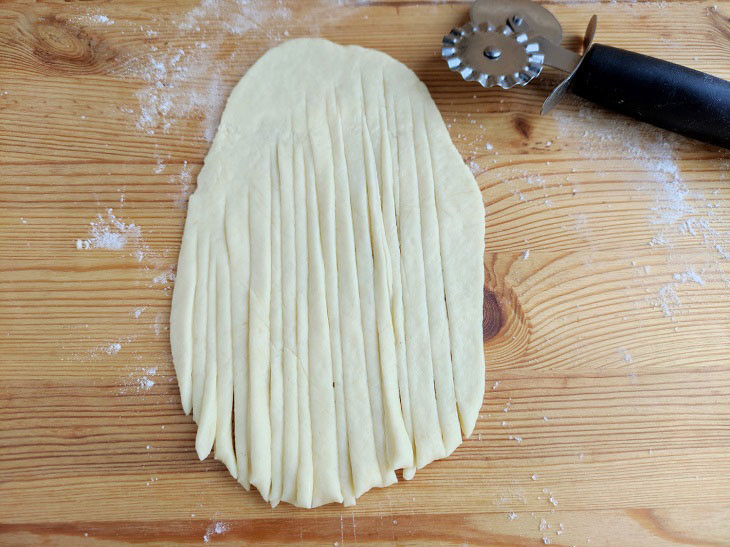 9. Sprinkle the cake with a little sugar.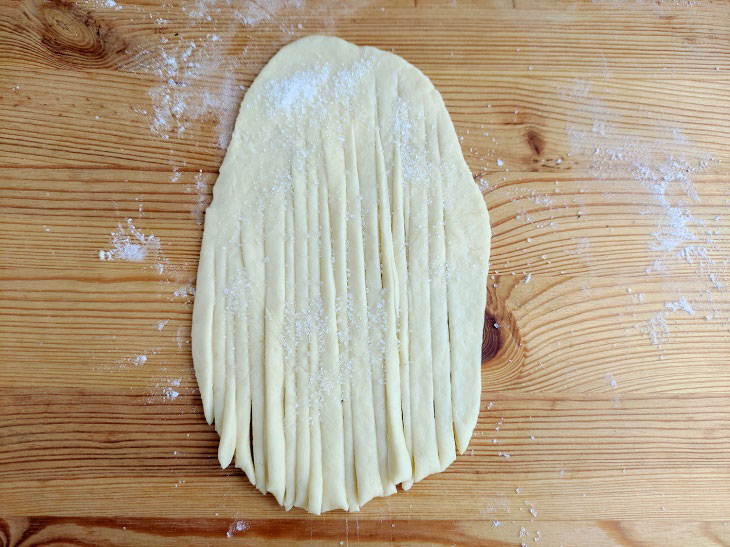 10. Roll the product into a bundle.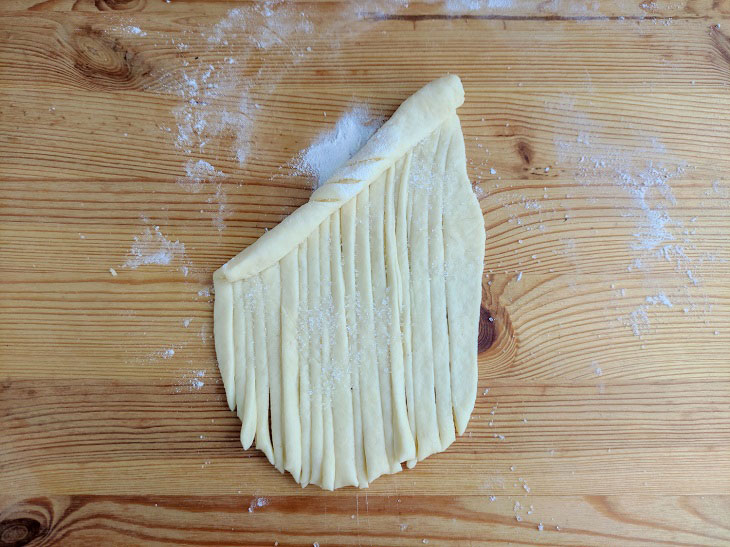 11. Connect the ends of the harness. Form the rest of the buns in the same way.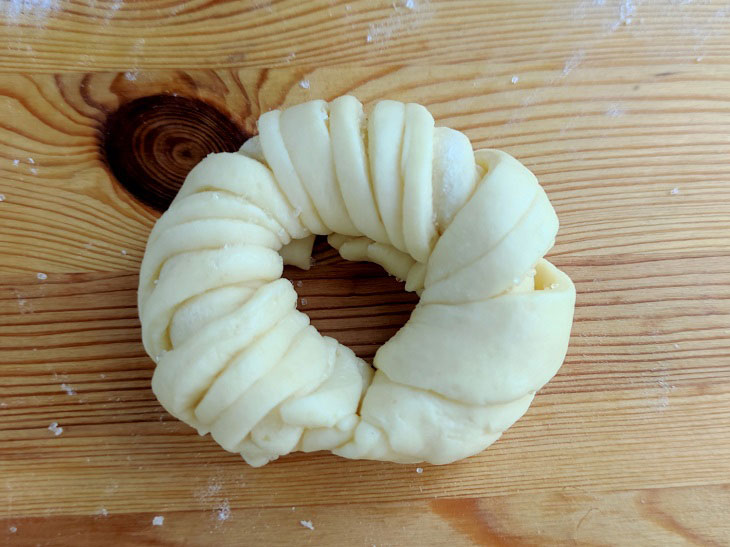 12. Lubricate them with yolk, put on a baking sheet covered with parchment for baking. Bake at 200 degrees until golden, about 25 minutes.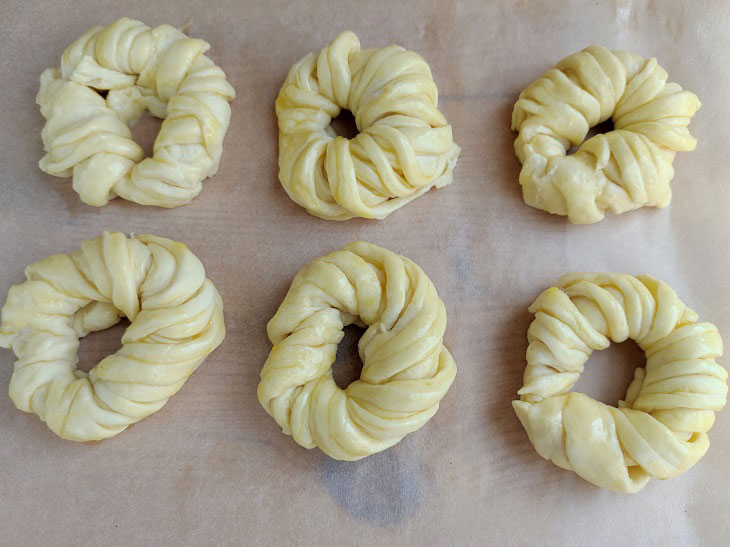 13. Cool the finished buns.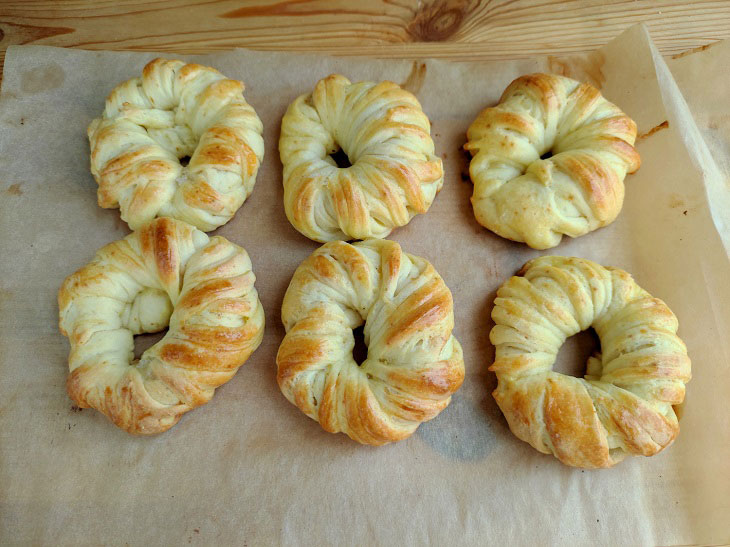 14. Transfer the products to a serving plate, sprinkle with powdered sugar. You can supplement the serving with black, green tea or cold milk. The buns are medium sweet, with a delicate texture.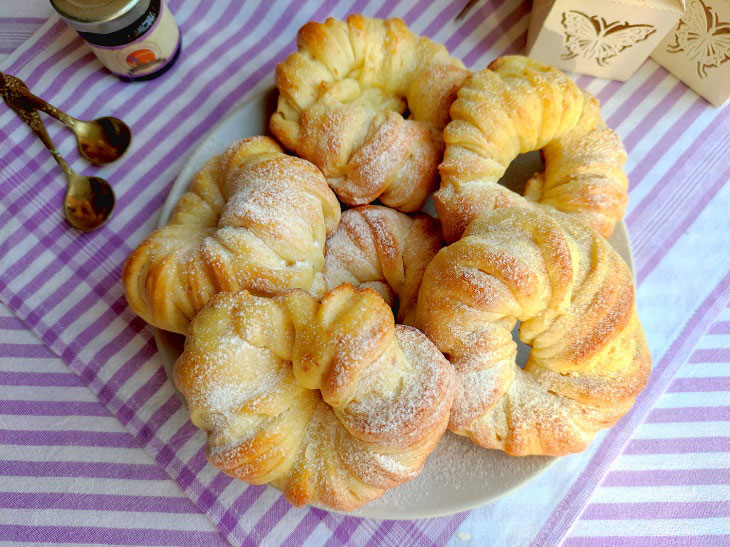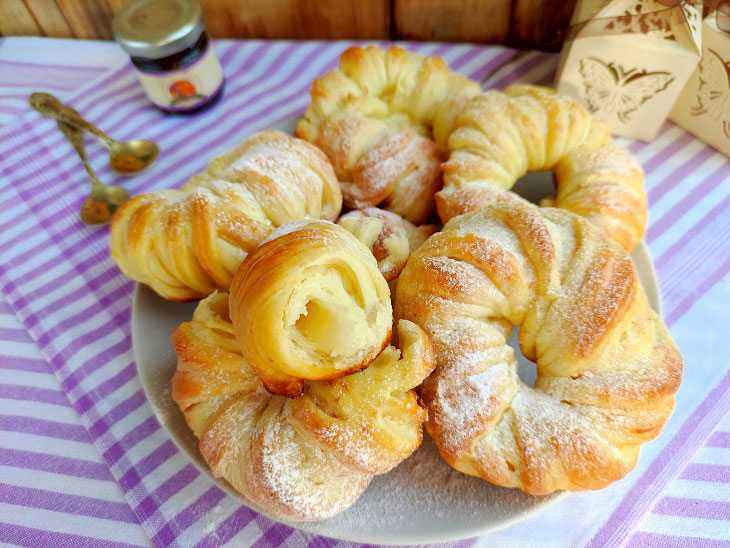 Bon appetit!