If you love brownies, but there is a fast that you follow, then this lean cupcake recipe will come in handy. Cooking will take about 40-45 minutes. You can also cook lean muffins in the microwave directly in a mug, in a slow cooker. In general, this dessert is cooked in the oven.
From the indicated amount of ingredients, 18 cupcakes will be obtained.
Ingredients:
Flour – 1 tbsp.
Sugar – 1 tbsp.
Salt – 1 pinch.
Vanillin – on the tip of a knife.
Water – 1/2 tbsp.
Refined oil – 1/4 tbsp.
Cocoa – 35 g.
Grated nutmeg, cinnamon, ground ginger – 1 tsp.
Baking powder – 1 tsp
Powdered sugar – for sprinkling.
How to cook:
1. The glass in the recipe is 250 ml. If it is more convenient for you to measure the mass on a scale, here is the weight of the ingredients: you will need 180 grams of flour, 200 grams of sugar, 125 ml of water, 63 ml of vegetable oil.
For dusting cupcakes with powdered sugar, you will need about a tablespoon. Turn on the oven in advance, as the preparation of the dough will take no more than 5 minutes. It needs to be heated up to 180 degrees.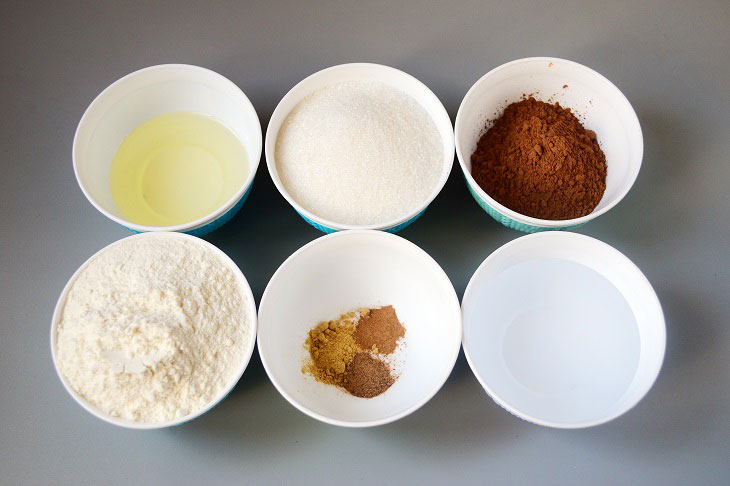 2. Sift all loose ingredients, including spices, into a deep bowl for dough. In total, they should not exceed a teaspoon. Consider the proportions at your discretion. Add sugar. Mix all ingredients.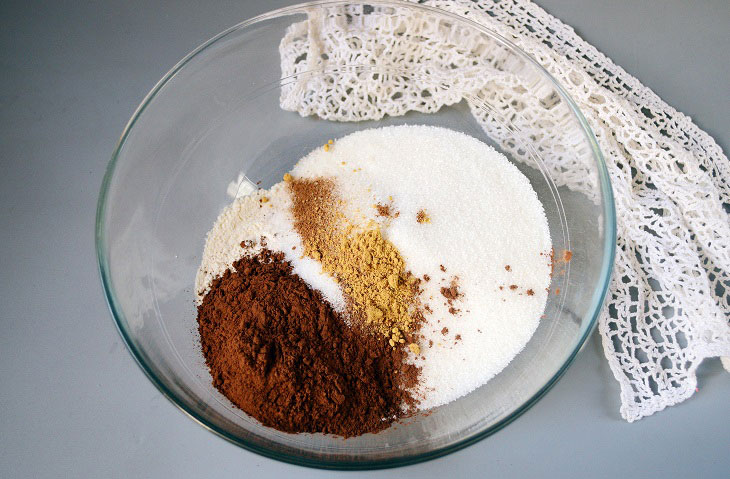 3. Pour vegetable oil and water, mix well.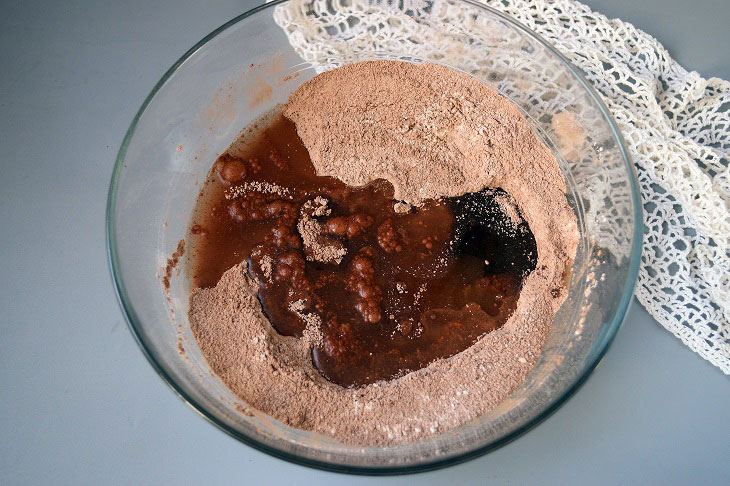 4. You can mix directly with a spoon, it is not necessary to use a blender.
Usually lumps do not form, as the dough is quite thick.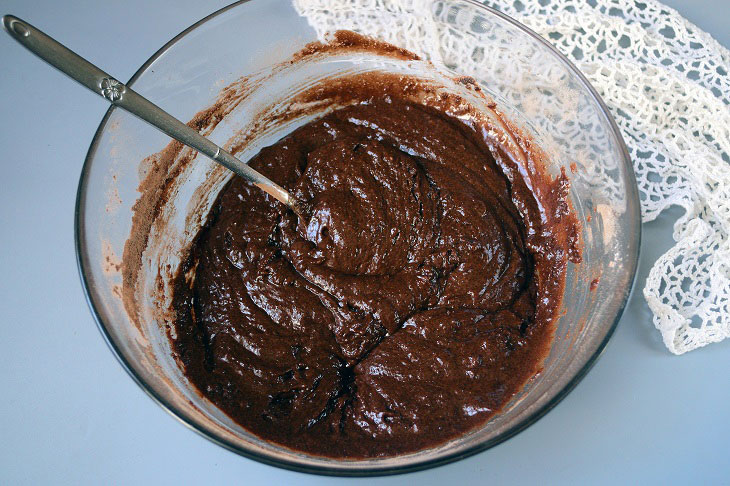 5. You can bake both with one cake layer and in small cupcake tins. Be sure to grease the molds with vegetable oil. If you are baking a large brownie, line a baking dish with parchment paper.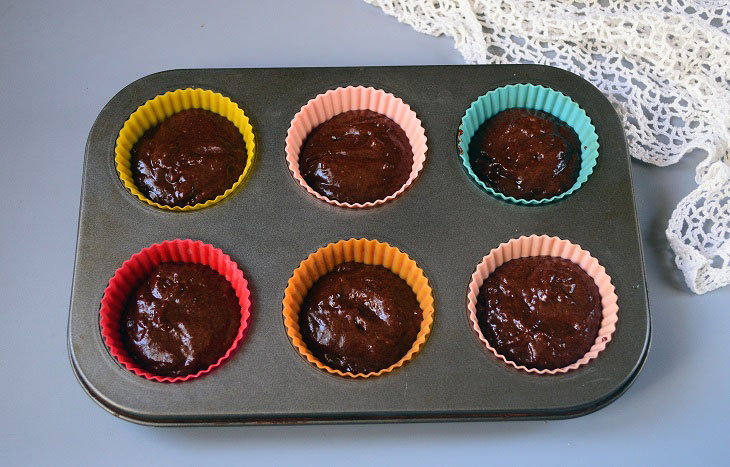 6. Place in preheated oven, wait until it reaches 180 degrees again, then time for 20 minutes if your cupcakes are small. A 24cm brownie will take 35 minutes to bake.
If you cook in a multicooker in the "Baking" mode, the cooking time is 1 hour. In a mug in the microwave, muffins are cooked for 5 minutes at maximum power.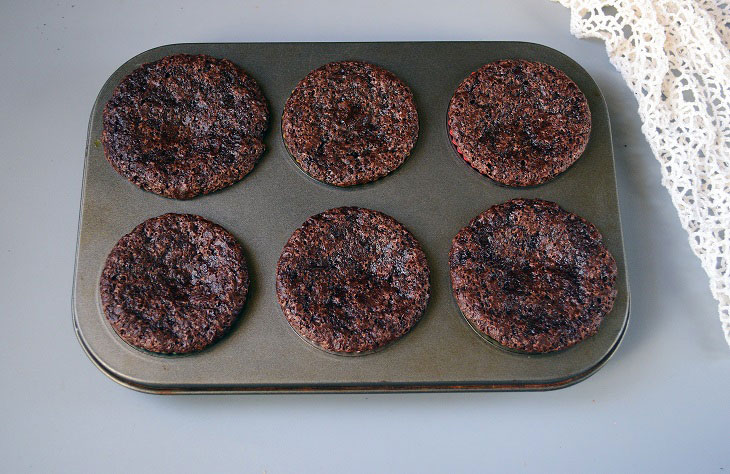 7. Remove the lean cupcakes from the oven by gradually opening the door. Do not make sudden movements so that the hat does not fall off. Just in case, you can check the readiness by piercing the middle with a toothpick. If it's dry, you're d1. Sift the powdered sugar through a fine sieve, evenly dusting the lean chocolate muffins.
Serve with cold milk.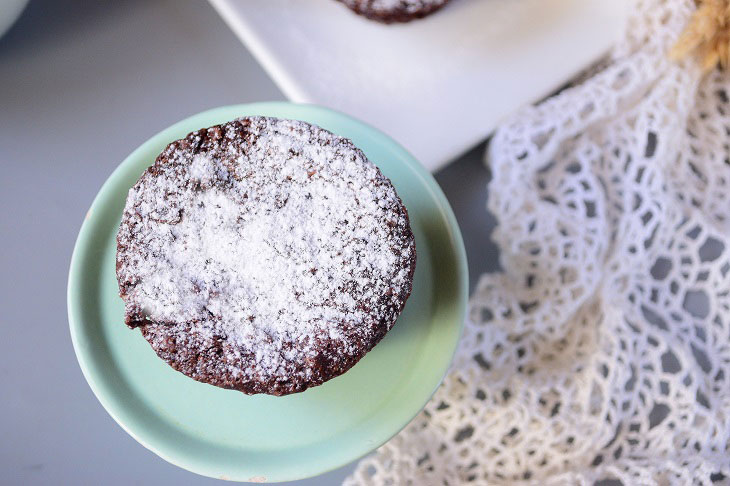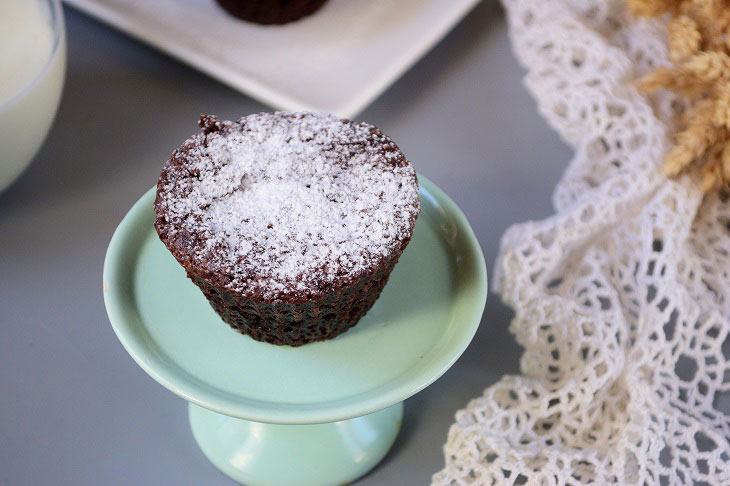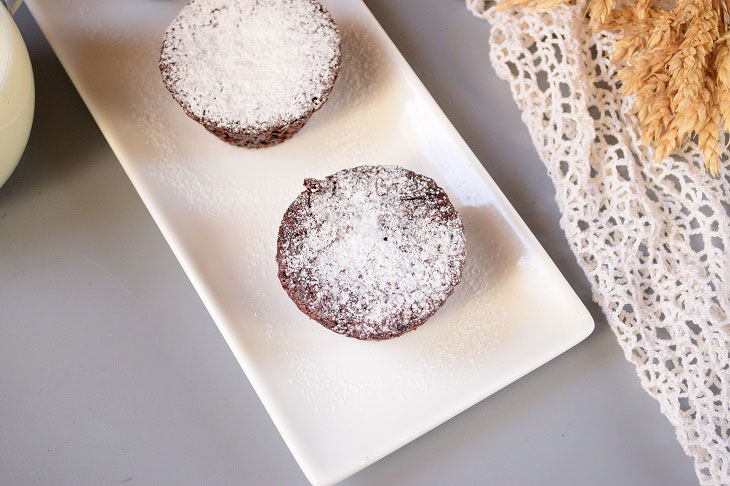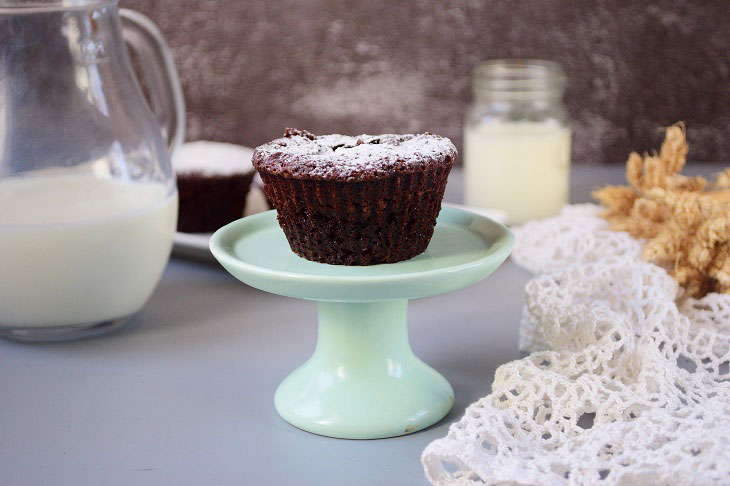 Enjoy your meal!