Delicious cheesecakes will not leave anyone indifferent. Airy, creamy and very tasty – such pastries disappear faster than they are cooked. Children especially like cheesecakes. It is worth serving them on the table along with freshly brewed jelly or regular tea. Cooking is completely simple, even a young housewife who has never dealt with yeast dough can handle it. The main thing is to let the dough rise well and then the baking floor learns to be truly magnificent.
Ingredients:
For test:
Wheat flour – 400 g.
Chicken eggs – 2 pcs.
Milk of any fat content – 200 ml.
Butter – 80 g.
Sugar sand – 130 g.
Express dry yeast – 7 g.
Salt – a pinch.
For filling:
Cottage cheese – 200 g.
Chicken egg – 1 pc.
Sugar – 150 g.
Dark raisins – a handful.
How to cook:
1. Melt the butter either in a water bath or in the microwave. In a bowl with oil, drive two pre-washed chicken eggs.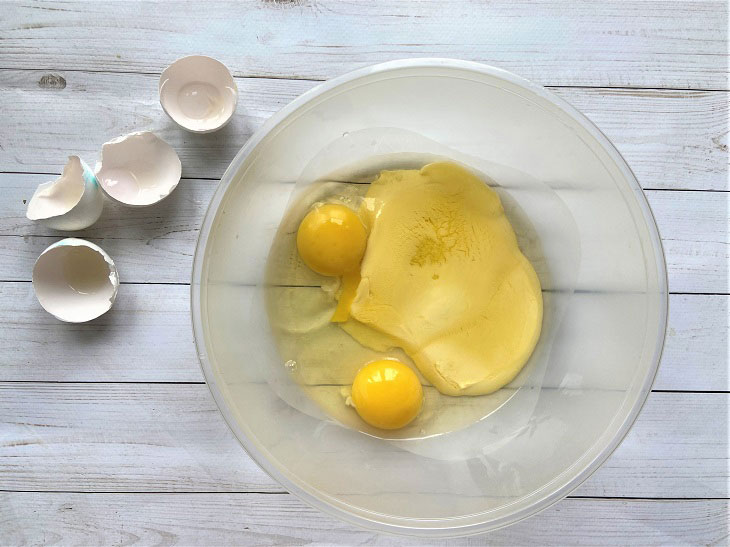 2. Heat the milk so that it is slightly warmer than room temperature and mix with sugar and salt. Stir and wait for the crystals to dissolve.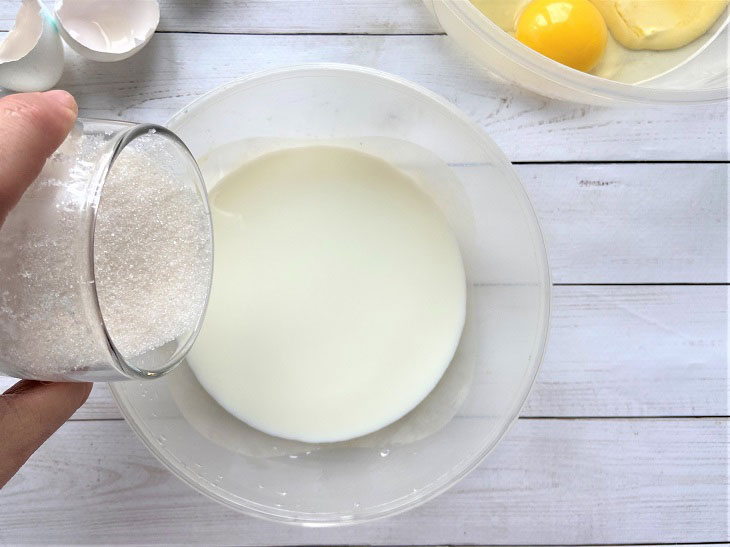 3. Combine contents of two bowls and mix thoroughly.
You can use a mixer to make the mixture homogeneous.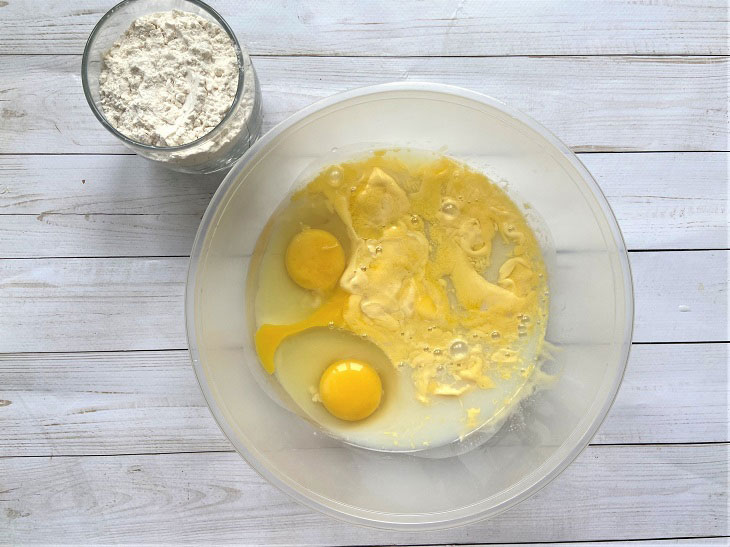 4. Add dry yeast to half of the flour, and then pour the mixture into a bowl. To stir thoroughly.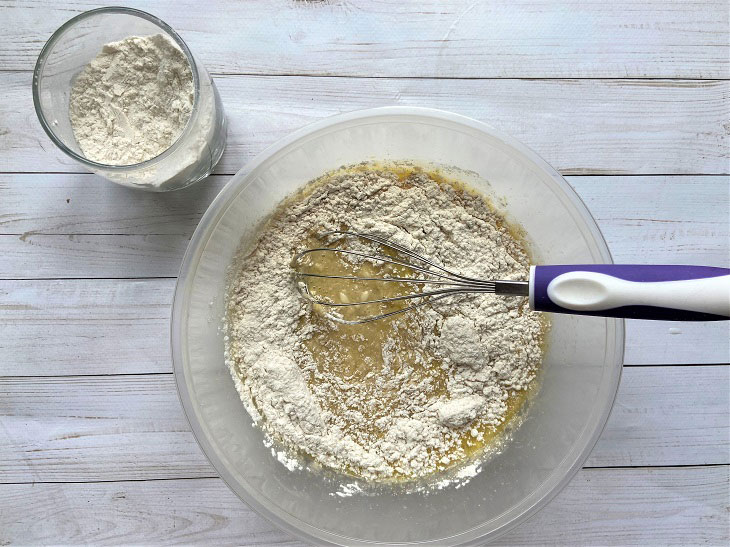 5. Gradually add the rest of the flour and knead the dough. Knead by hand for five minutes, then cover and leave for an hour and a half. During this time, the dough should double in size.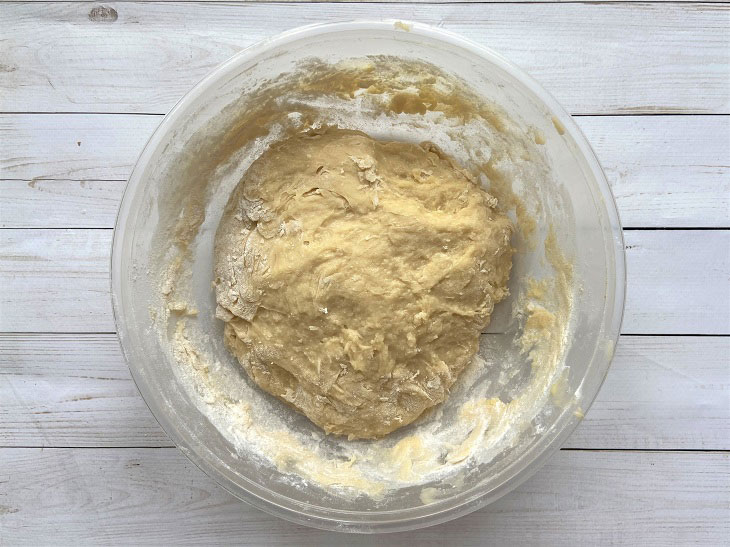 6. In a separate bowl, combine cottage cheese, granulated sugar and a chicken egg. Mix thoroughly, if necessary, add a couple of tablespoons of sour cream – it will thicken the filling and enhance the creamy taste.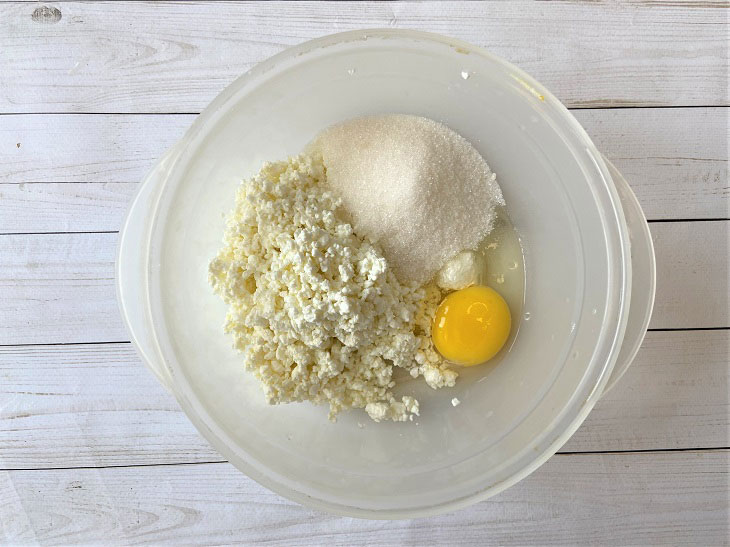 7. Wash the raisins and, if necessary, pre-soak for ten minutes in warm water. After that, pour the dried fruits to the curd filling.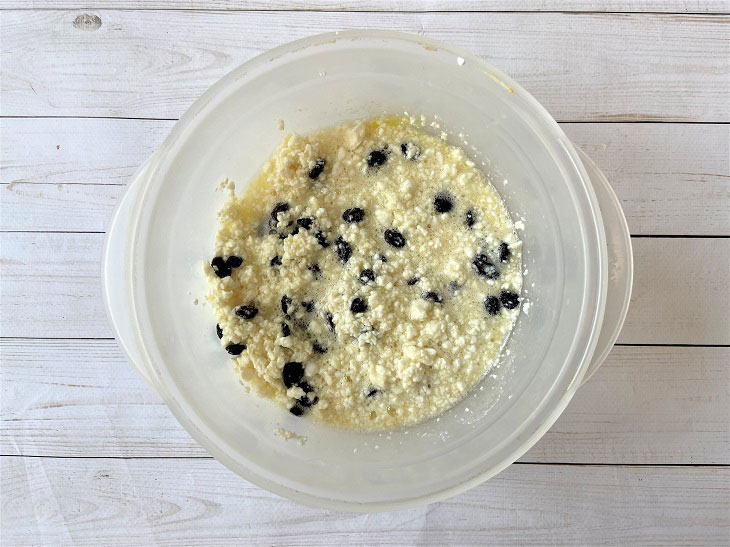 8. Once the dough has risen, form small balls and place on parchment paper greased with butter. Leave for ten minutes for the cheesecakes to rise, then use a glass or a glass to make indentations.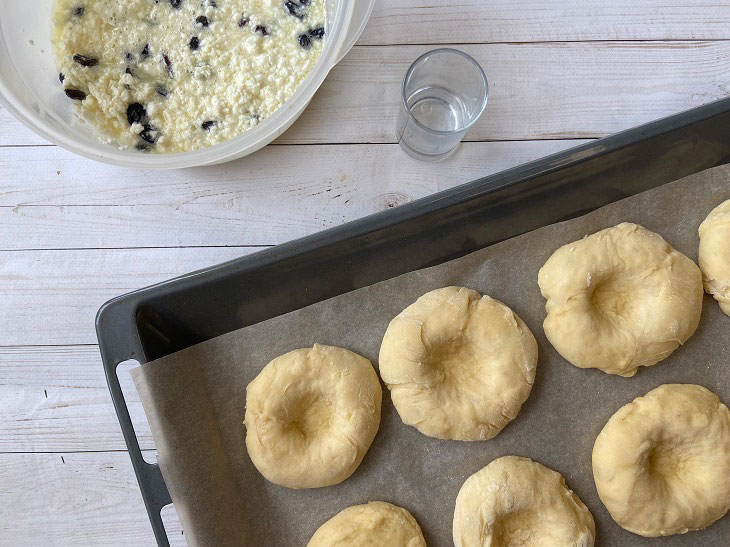 9. It remains to place the filling in the recesses.
You can grease with the yolk of a chicken egg to make the pastry more ruddy.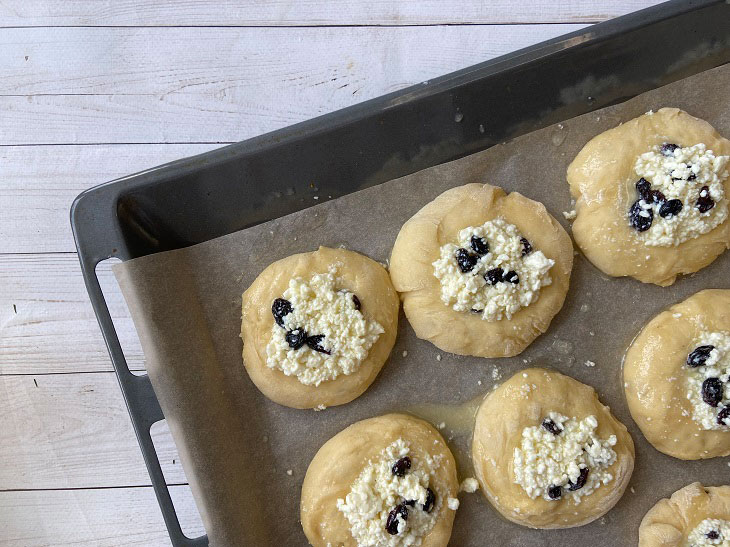 10. Bake for twenty minutes at medium temperatures. Serve with tea or jelly.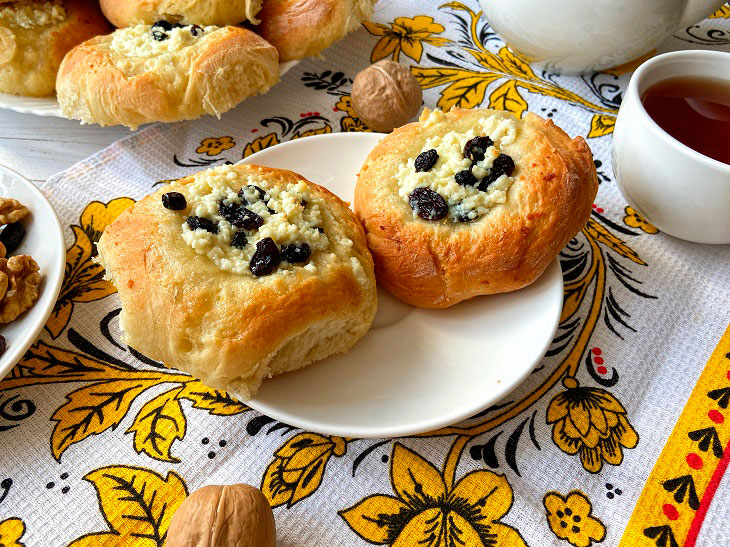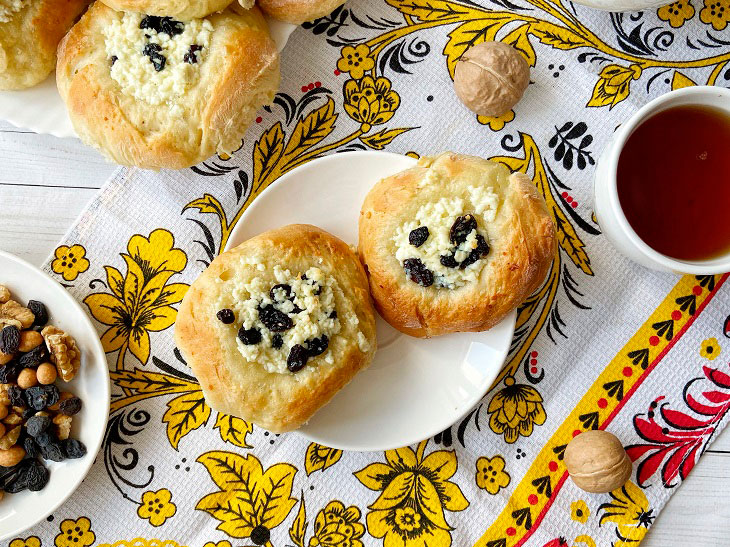 Bon appetit!