Cabbage casserole with cheese turns out to be very satisfying, tasty and beautiful in appearance. In order to cook it, you just need to prepare all the ingredients, cut them, fry them and put them in a baking dish. You can grate cheese on top or just use egg batter. Then all this should be baked in the oven. The dish can be served hot or cold. Such a casserole is combined with any sauces and even meat dishes.
In addition to the ingredients listed below, you can safely add any other vegetables to the casserole. For example, it can be onions, bell peppers, tomatoes and other ingredients.
Ingredients:
White cabbage – 250-300 g.
Salt – to taste.
Ground black pepper – to taste.
Carrot – 1 pc.
Egg – 1 pc.
Hard cheese – 100-150 g.
Vegetable oil – 50 ml.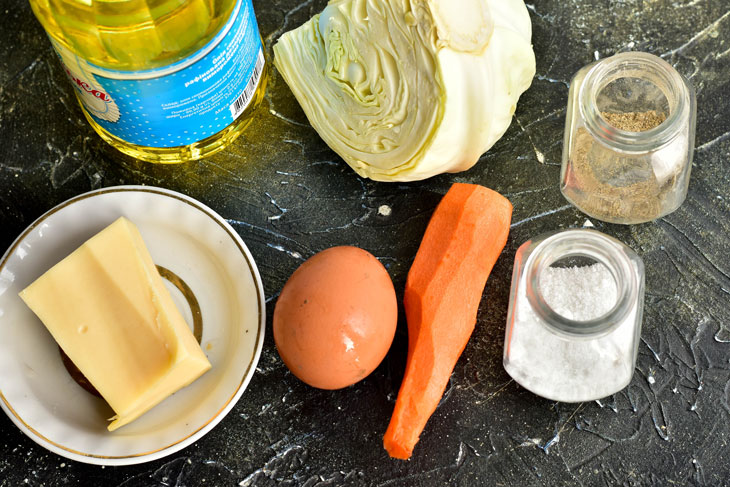 Cooking:
1. Wash the cabbage, remove the top leaves. Chop the vegetable as thinly as possible.
For shredding cabbage, it is best to use a special knife for shredding white cabbage.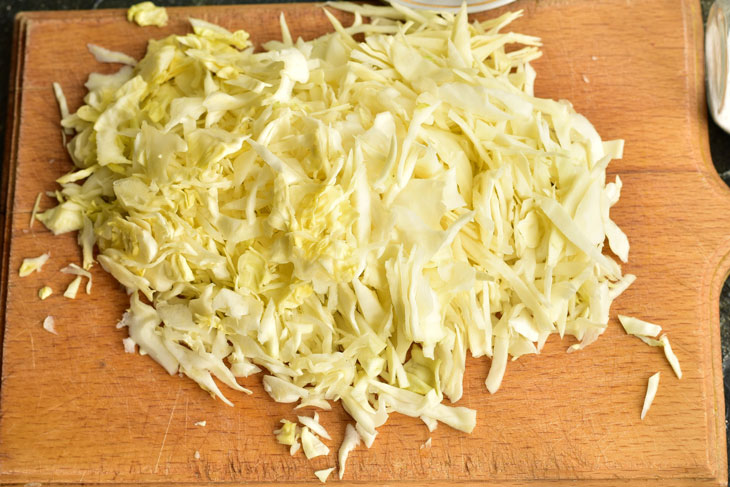 2. Peel the carrots, grate on a coarse or fine grater.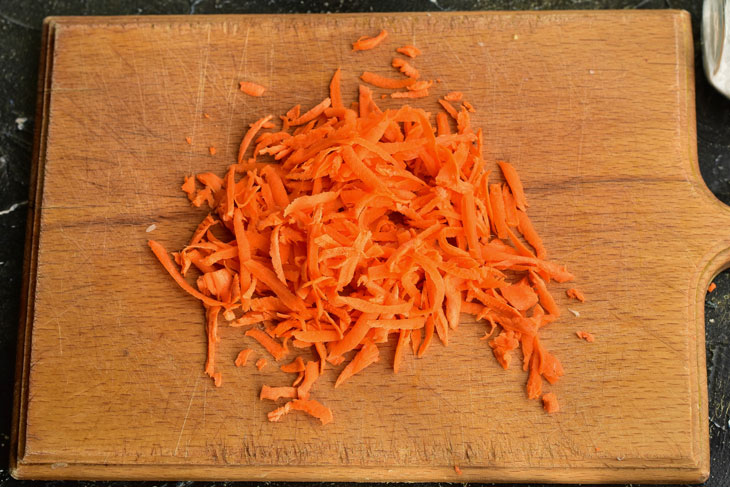 3. Put the prepared vegetables in the pan.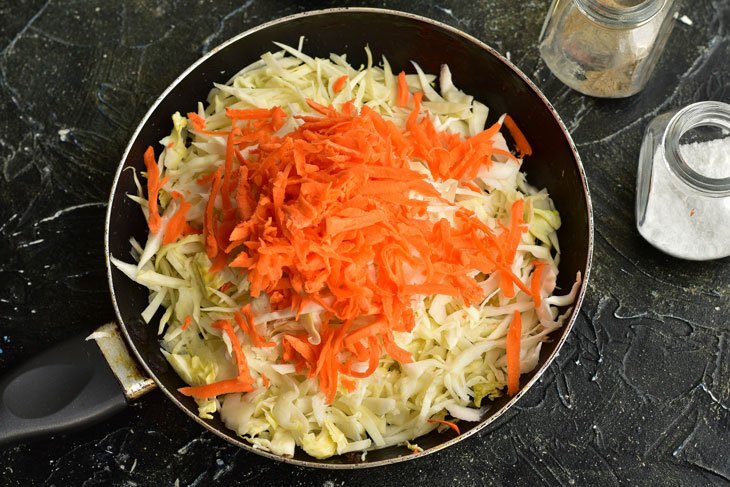 4. Add salt and ground black pepper.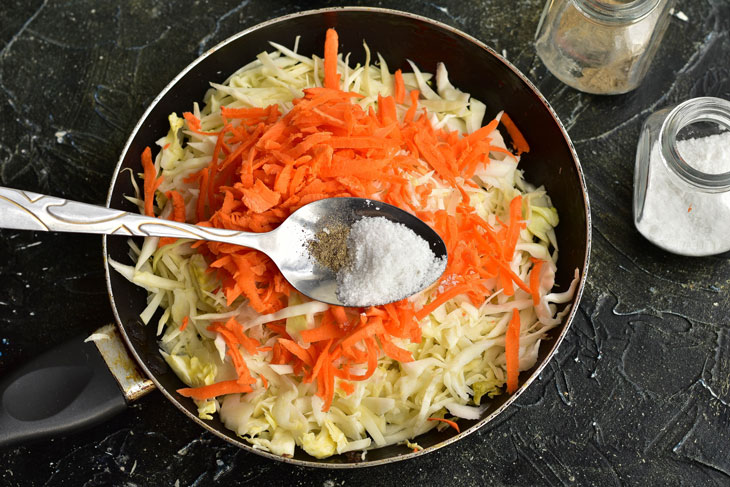 5. Pour in vegetable oil.
You can use olive oil.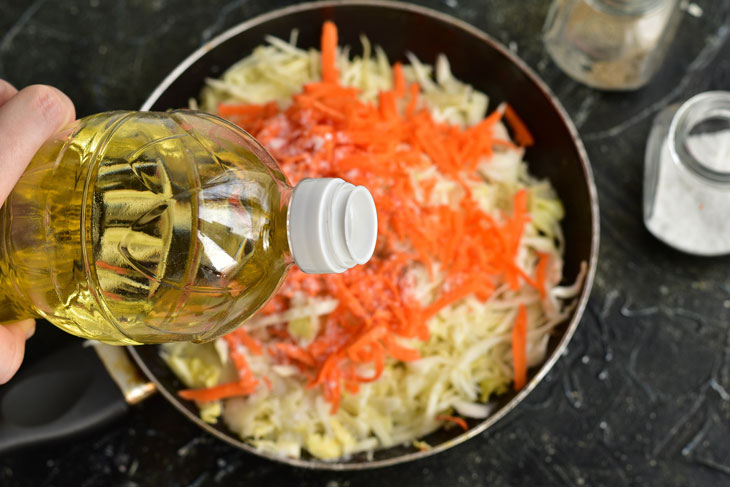 6. Put the pan on the fire and simmer the vegetables until soft, periodically stirring them with a wooden spatula.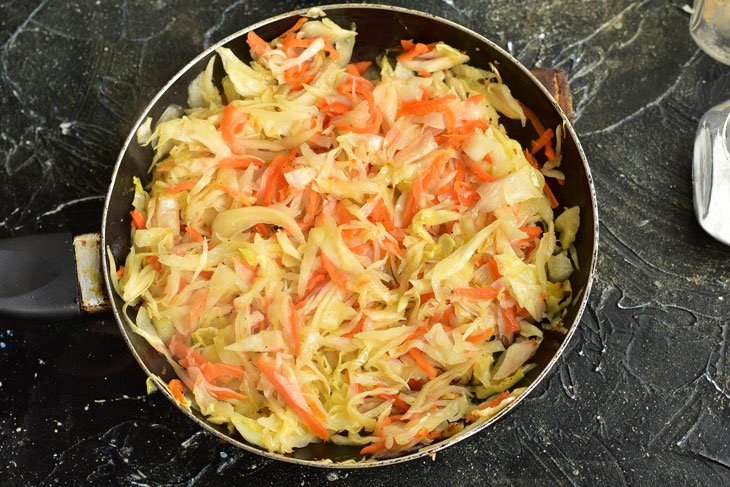 7. Lubricate the baking dish with vegetable oil. Put the stewed vegetables in it. Press them down a little with a spatula.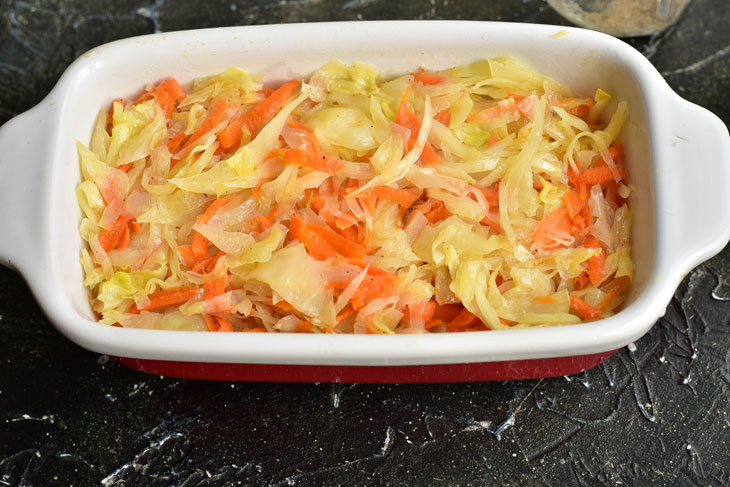 8. Beat the chicken egg into a bowl and beat it with a fork.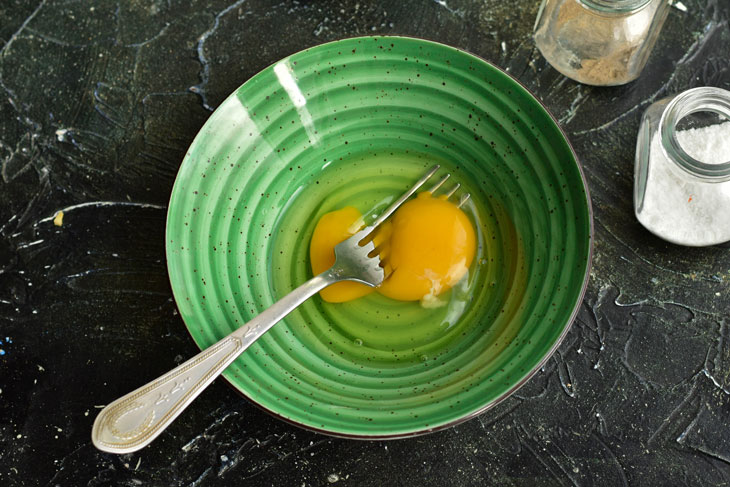 9. Pour the prepared egg batter over the vegetables.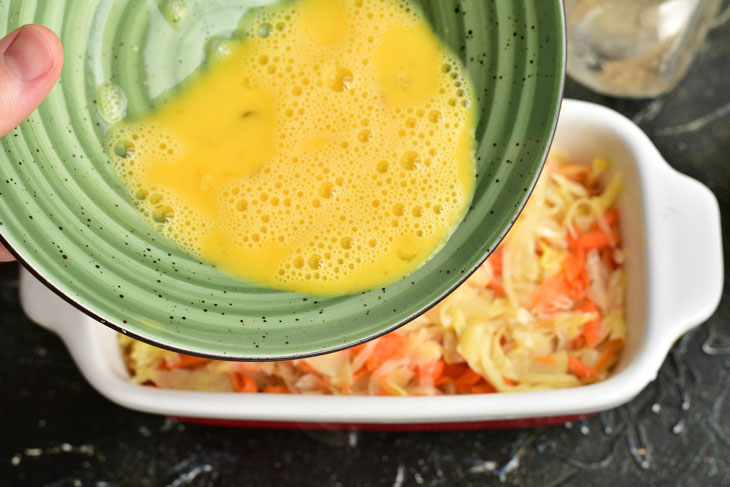 10. Grate hard cheese on a coarse grater.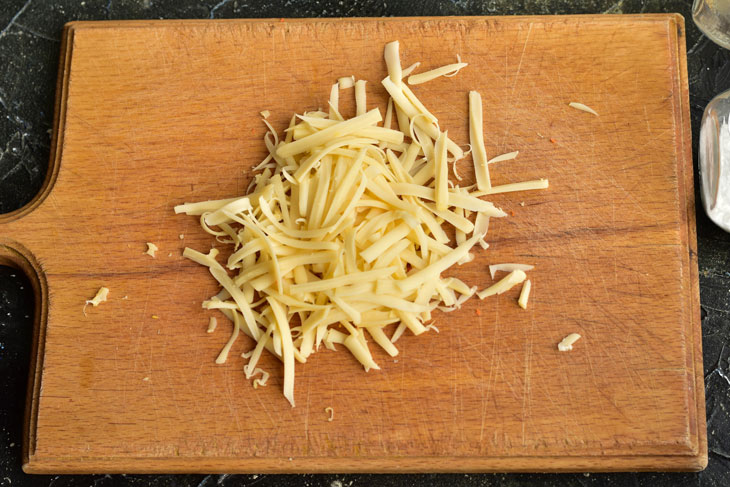 11. Lay it out in the form.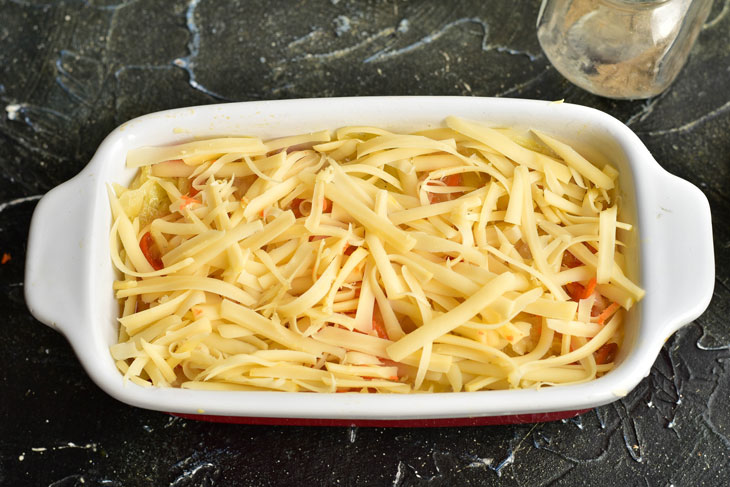 12. Send the form to the oven preheated to 190 degrees for 20-25 minutes.
Here is the dish!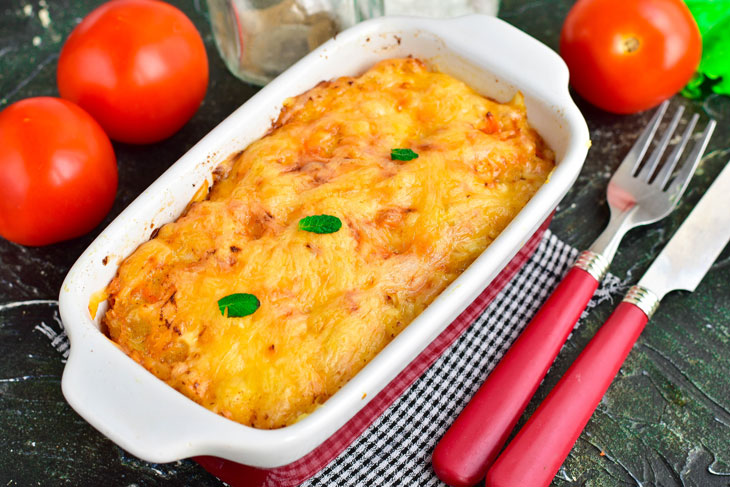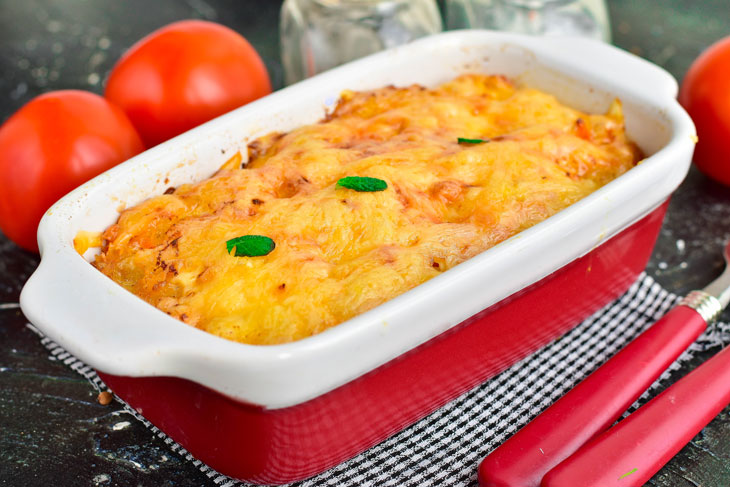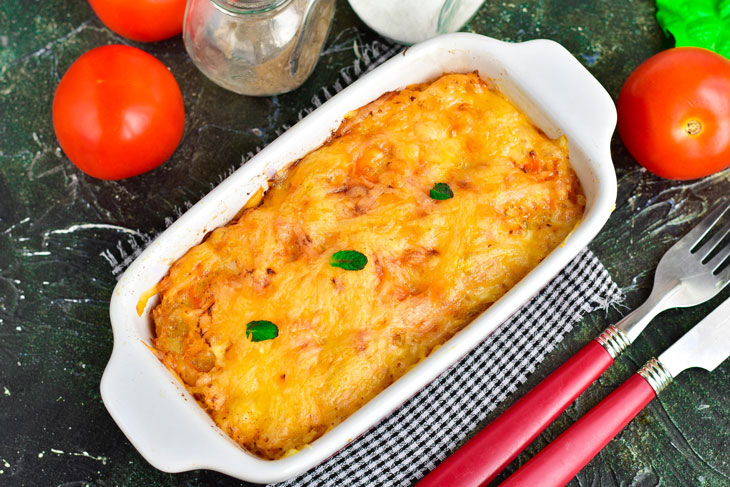 Bon appetit!