Caesar salad is without a doubt one of the most popular salads not only in restaurants, but also in home cooking. Perhaps that is why there are so many options for its preparation. Among them is the Russian-style Caesar salad with Chinese cabbage and baked chicken breast, which you can easily prepare using this step-by-step recipe.
It should be noted that the salad can be prepared as a single dish (just before serving, season it with sauce and mix), or in portions (in this case, it is best to serve the sauce separately or pour it over the salad before serving it).
Ingredients:
Chicken breast – 1 pc.
Salt – to taste.
A mixture of ground peppers – 0.5 tsp.
Beijing cabbage – 200 g.
Croutons – 100 g.
Hard cheese – 100 g.
Tomatoes – 2 pcs.
Lemon juice – 0.5 tbsp. l.
Greens (dill or parsley) – 2 – 3 sprigs.
Sour cream – 1 tbsp. l.
Mayonnaise – 1-2 tbsp. l.
Garlic – 1-2 cloves.
How to cook:
1. First of all, prepare the main component of the salad – chicken breast. Rinse it under water, dip it with a paper towel / napkin, then salt and pepper to taste.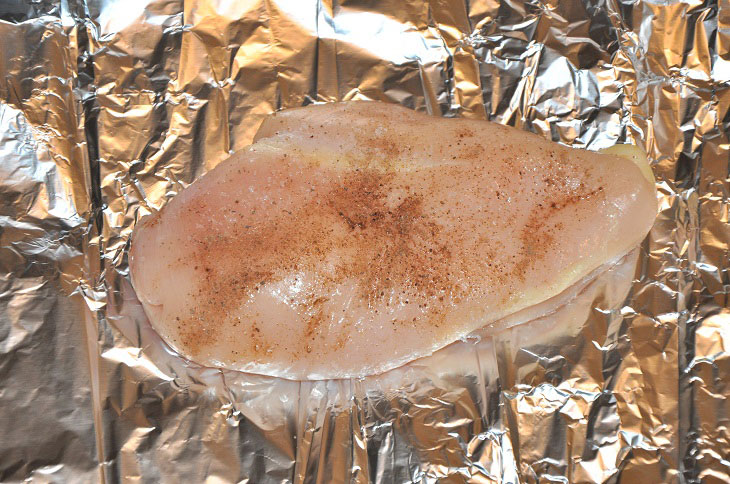 2. Wrap the pickled chicken breast in several layers of foil and bake in the oven at a temperature of 180 – 200 degrees for 20 – 25 minutes.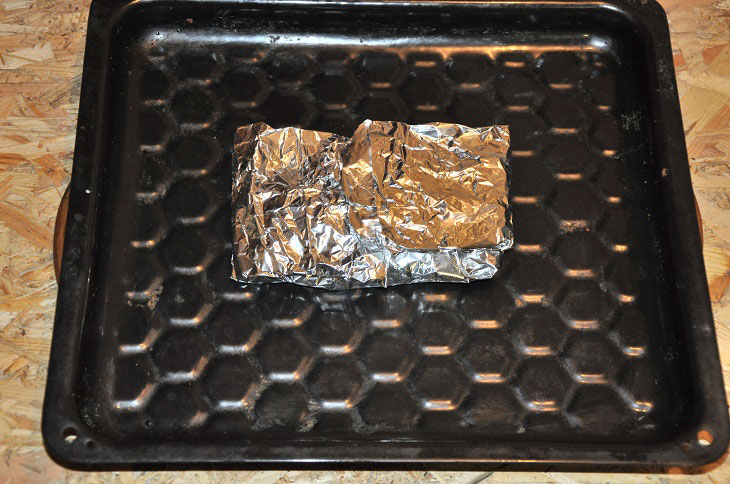 3. Wash all vegetables and salad greens. After that, start cooking (note that the salad can be cooked in one dish, or immediately laid out on portioned plates, evenly dividing the required amount of food). Cut Chinese cabbage into large pieces.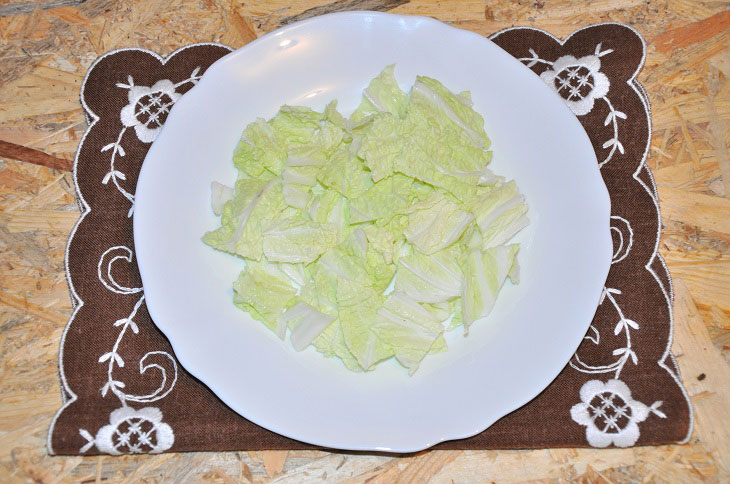 4. Cut the baked chicken breast (cooled down) into medium pieces, add to the Chinese cabbage.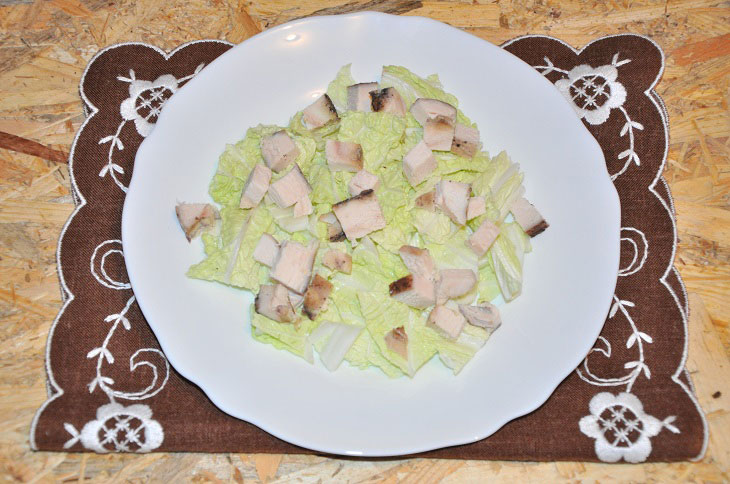 5. Next, cut the tomatoes into medium pieces.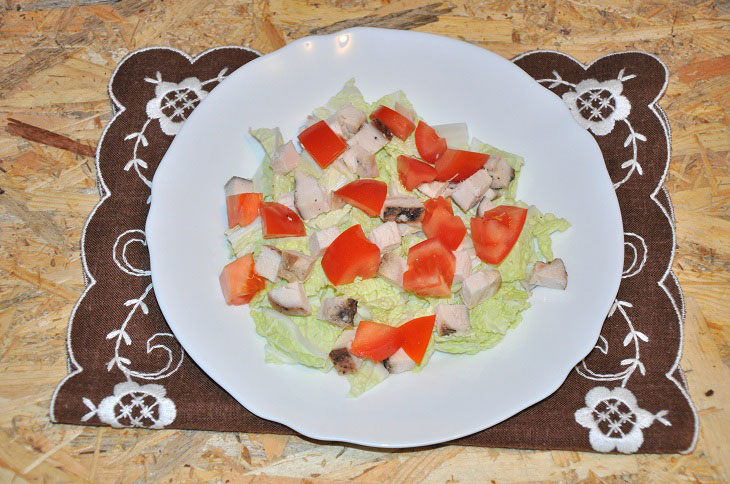 6. Put croutons on top of the tomatoes (you can buy them ready-made or cook them yourself by drying the crumb of a loaf in a pan, pre-cut into cubes) and grated hard cheese (ideally, of course, it is best to use parmesan, but if necessary, it can be replaced with any other type ).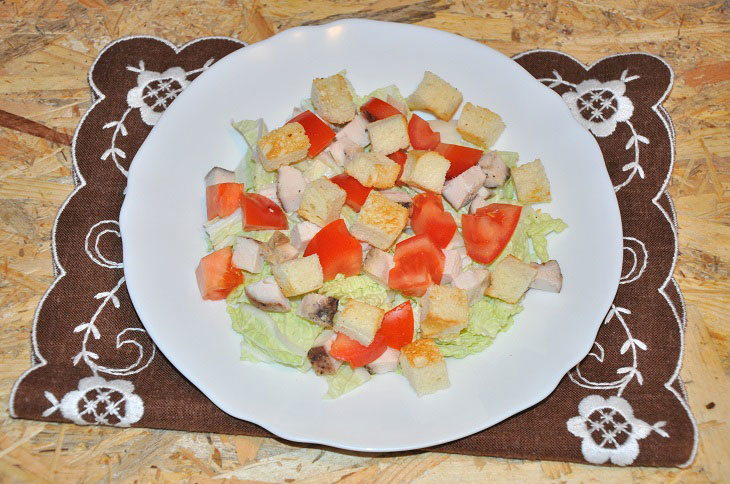 7. Sprinkle a small amount of finely chopped greens on top of the salad.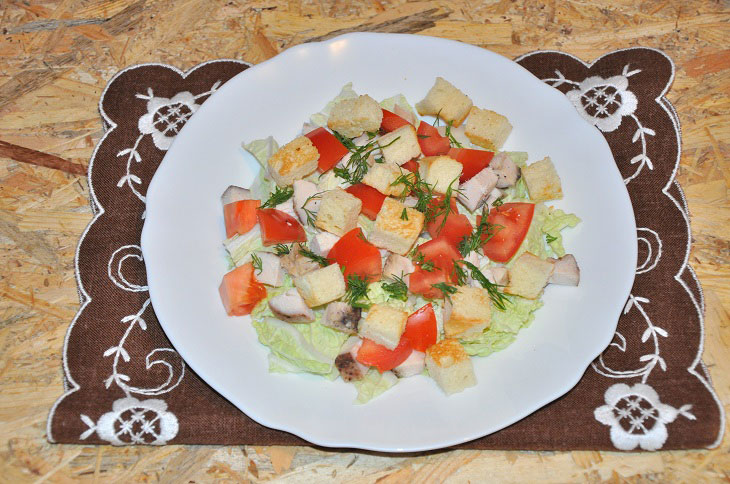 8. Start preparing the salad dressing. To do this, in a small container, mix sour cream, mayonnaise, lemon juice and squeezed garlic cloves.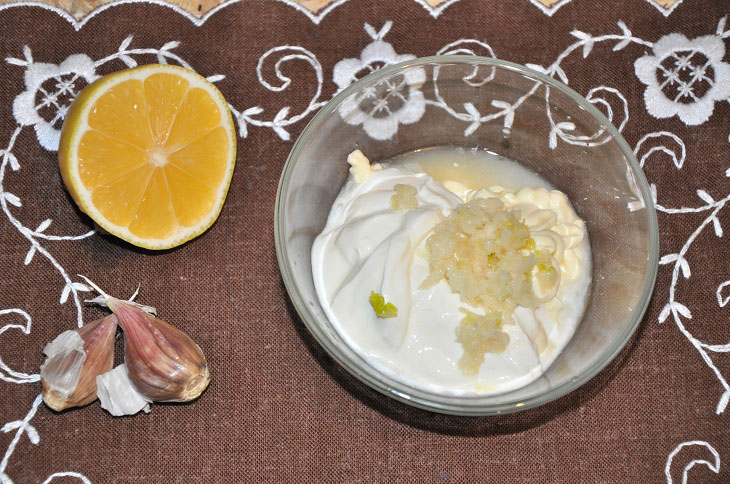 9. Pour the Russian-style Caesar salad with the prepared sauce and serve immediately.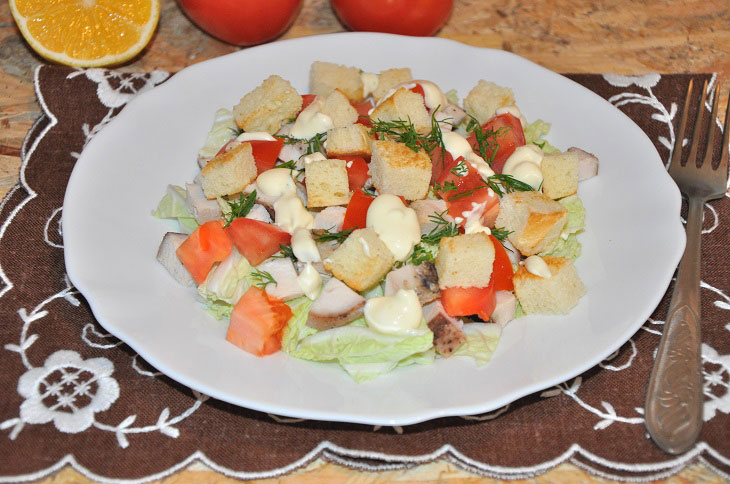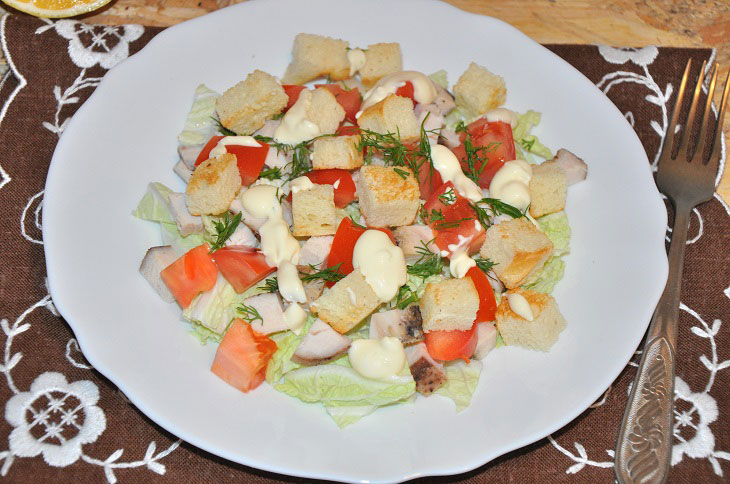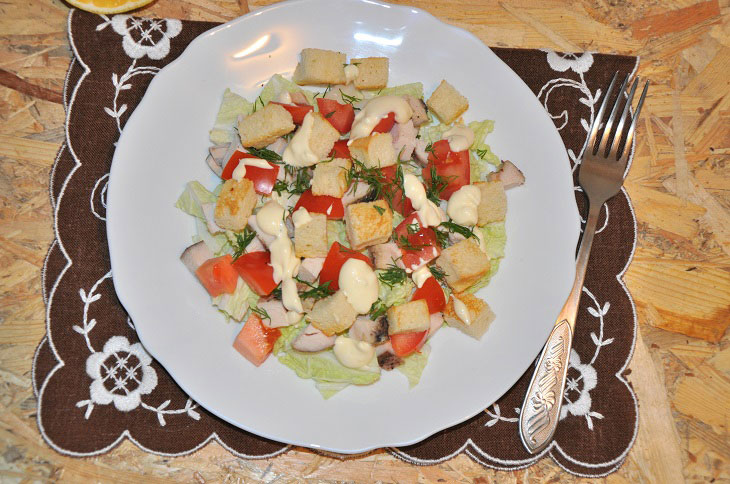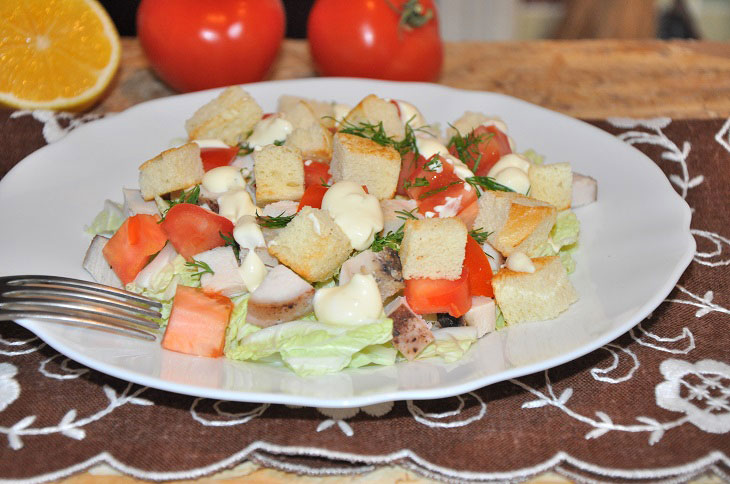 Bon appetit!