Salad "Pechenkin" has such a name due to the fact that its main ingredient is the liver. That is why this snack is very healthy and it is desirable to include it in the diet more of10. Preparing a salad is easy, so that it looks beautiful, you need to use a ring to form desserts and salads. By the way, it is inexpensive, but the set comes with three circles with different diameters, so you can choose the one you need.
Liver for salad can be bought pork, beef or any other. The main thing is to pre-cut off all the films and, if any, then also the veins before cooking it.
Ingredients:
Liver – 150 g.
Mayonnaise – a few tbsp. l.
Eggs – 2-3 pcs.
Pickled cucumber – 1-3 pcs.
Potato – 1 pc.
Salt – to taste.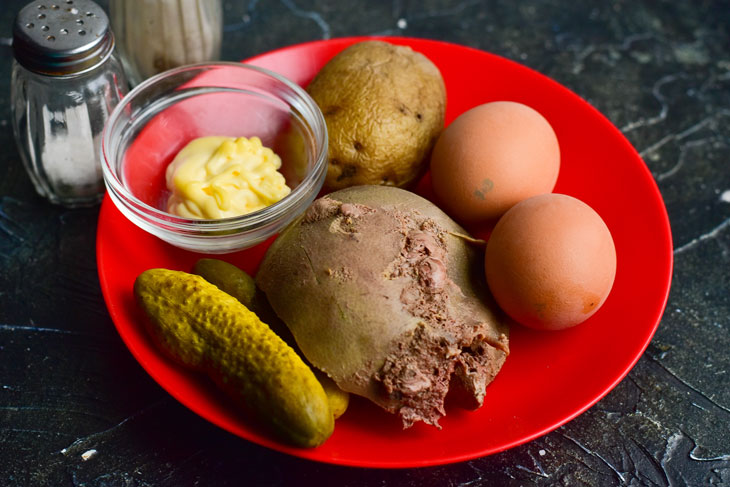 Cooking:
1. Boil potatoes. Then peel it, grate it on a coarse grater or cut into cubes. Put it in the forming ring. Lubricate with mayonnaise.
This sauce can be prepared at home using a blender. To do this, you just need to beat it: vegetable oil (250 ml), egg (1 pc.), Lemon juice (1 tablespoon), mustard (1 teaspoon) and salt (0.5 teaspoon).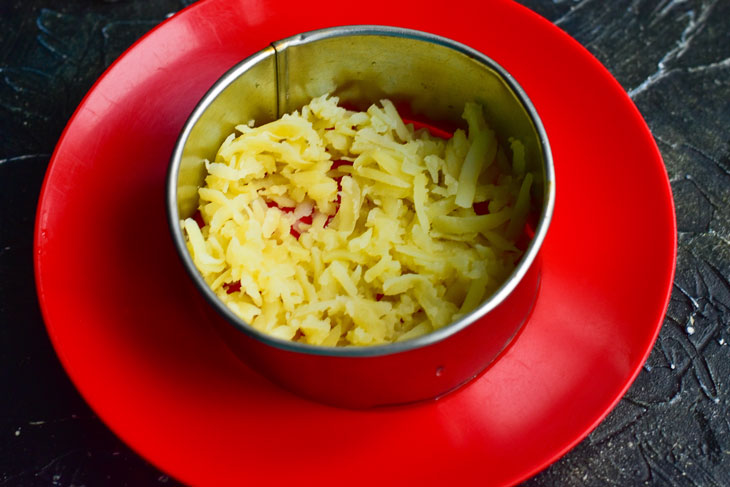 2. Boil the liver. To do this, wash it, pour water, add a little salt. Boil the offal for 20 minutes over moderate heat and make sure that it is constantly in the water. Cool the finished boiled liver, and then immediately cut it into cubes.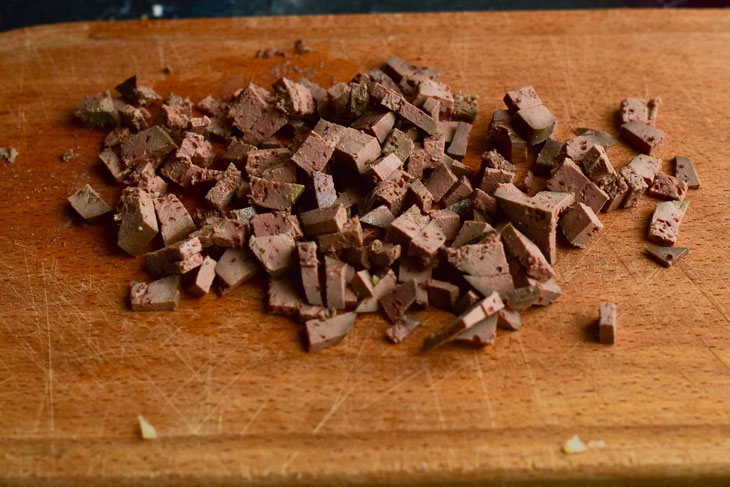 3. Put the liver on top of the potatoes.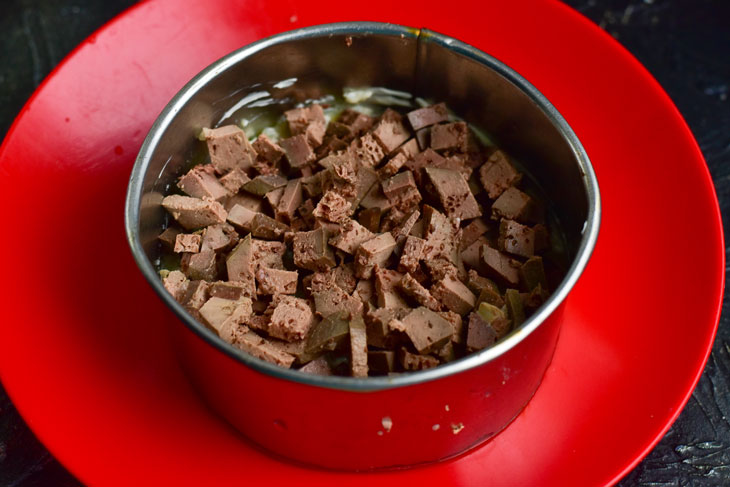 4. Cut the pickled cucumber into small cubes.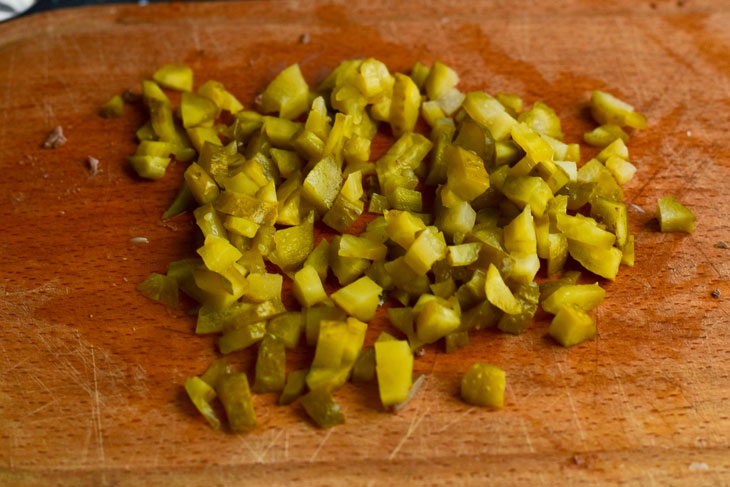 5. Lubricate the liver with mayonnaise.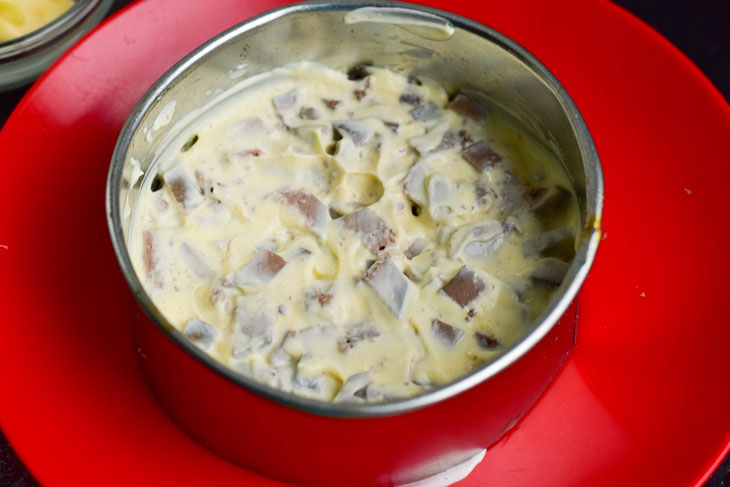 6. Then lay the cucumbers on top.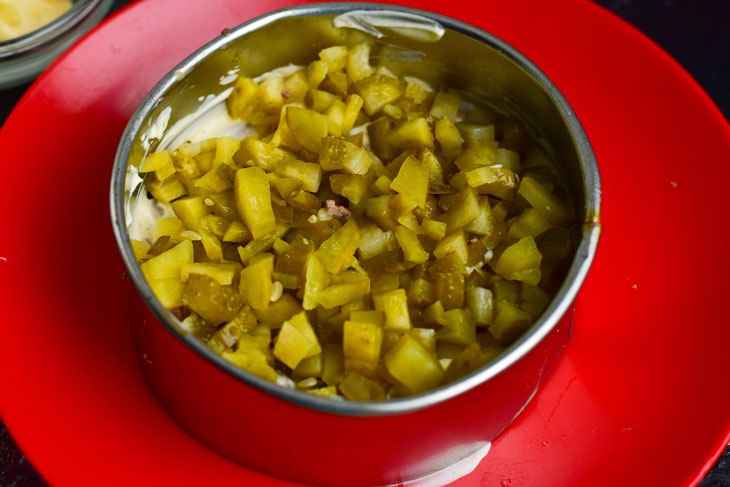 7. Boil chicken eggs, grate.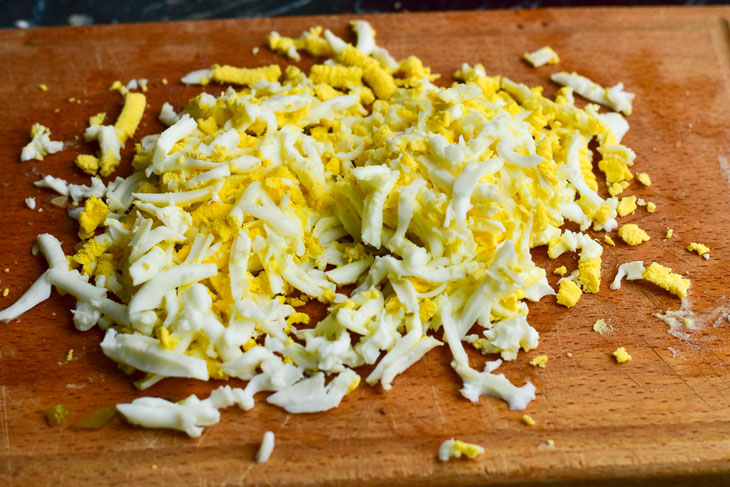 8. Put them on top of the cucumbers.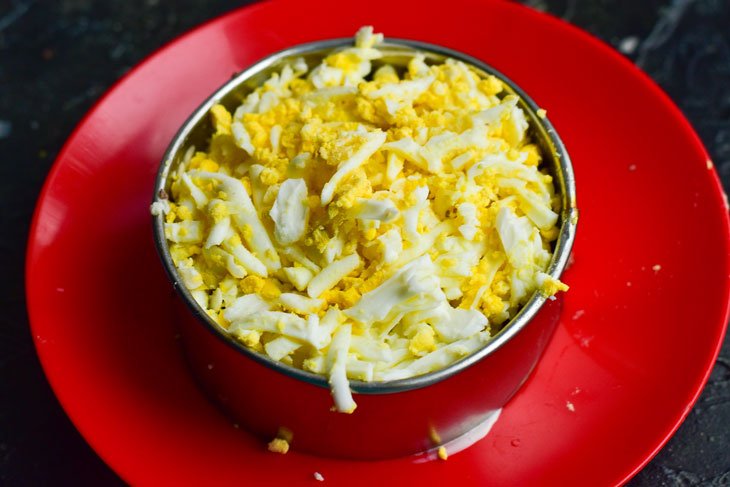 9. Lubricate them generously with mayonnaise.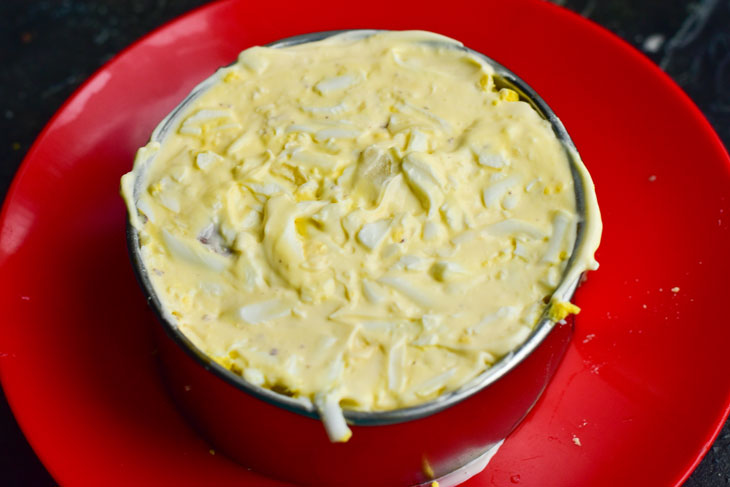 10. Remove the ring.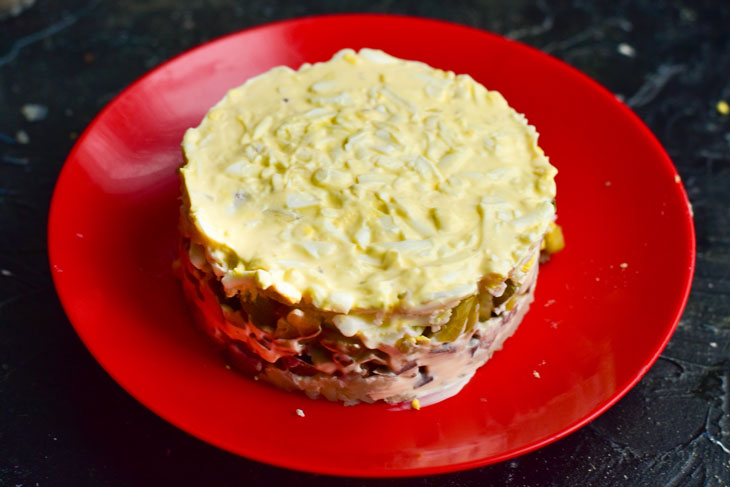 Garnish the finished Pechenkin salad with a parsley leaf or dill.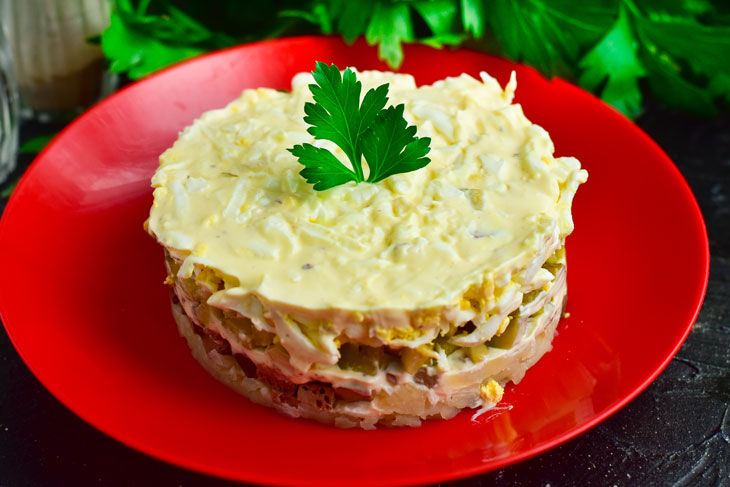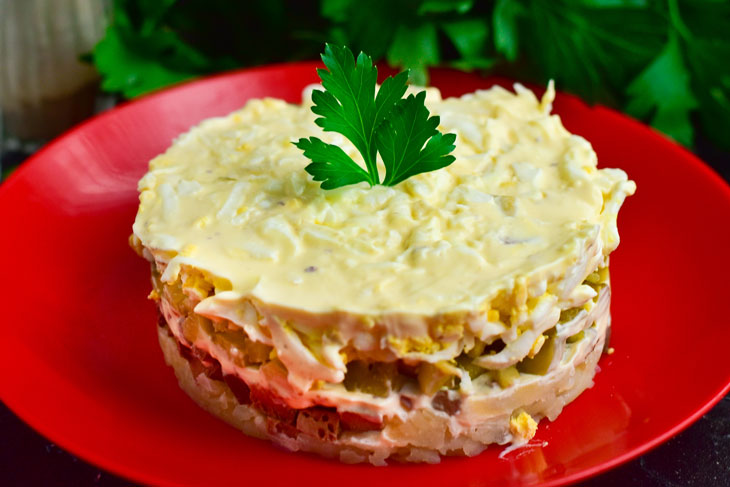 Enjoy your meal!