A multi-layered honey cake with classic custard and sour cream, which gives the dessert a pleasant sourness, is, of course, not done quickly, but the delights of those who treat themselves will make up for the time you spent, as well as some efforts that will be required to prepare everyone's favorite delicacy.
The most delicate honey soft cakes are prepared without rolling, without being clogged with excess flour. That is why they are much better saturated with cream, and each spoonful of this exquisite dessert delivers an unprecedented pleasure.
Ingredients:
For test:
Honey – 4 tbsp. l.
Soda – 1.5 tsp
Butter – 150 g.
Eggs – 5 pcs.
Sugar – 1.5 tbsp.
Flour – 3 tbsp.
For custard:
Egg – 1 pc.
Milk – 2.5 tbsp.
Sugar sand – 1 tbsp.
Flour – 2 tbsp. l.
Vanillin – 1 g.
Butter – 200 g.
For sour cream:
Sour cream – 1 tbsp.
Sugar – 2 tbsp. l.
For decoration:
Cooking:
1. You should start with custard. Free the egg from the shell and mix the yolk with the protein well. No need to beat.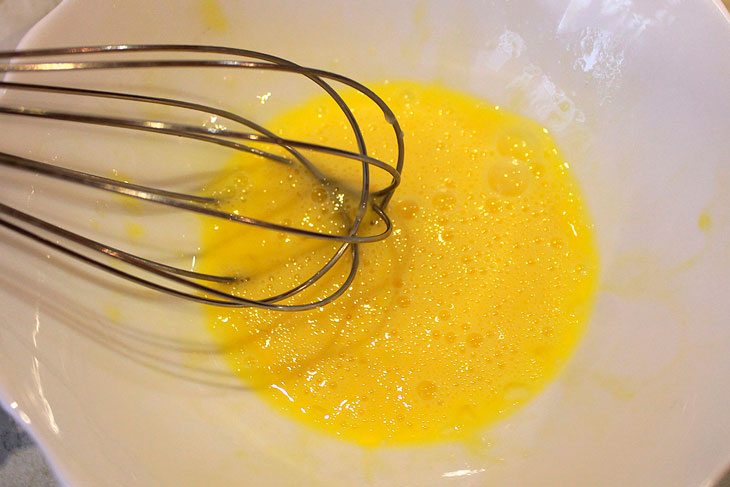 2. Add half a glass of milk and mix again. Mix in flour.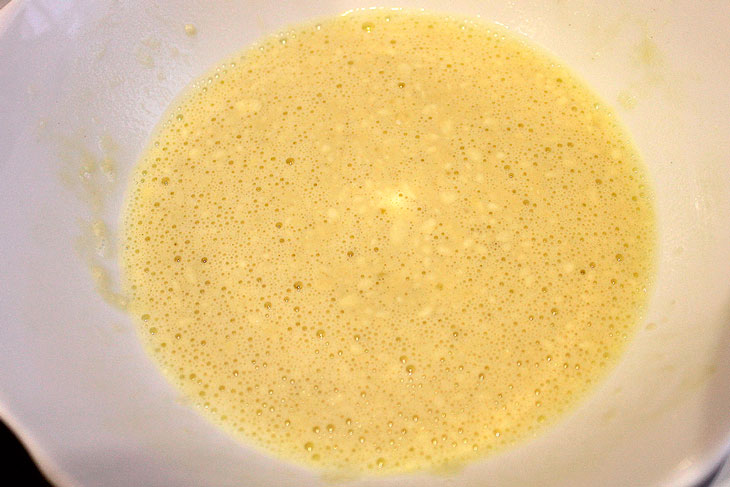 3. Add the egg-milk-flour mixture to the remaining milk with sugar and vanilla. Place in a water bath or heat in a heavy-bottomed pot, stirring constantly.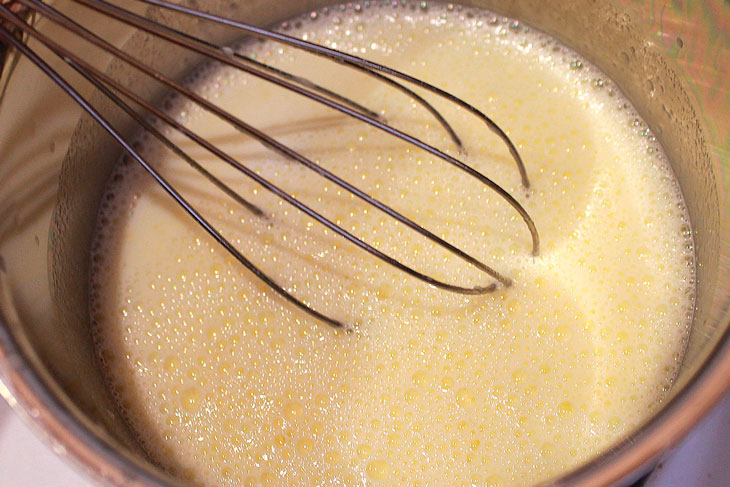 4. When the mass thickens and the foam disappears on the surface, you can remove it, cool it and pour it into a form for storage under a lid in the refrigerator.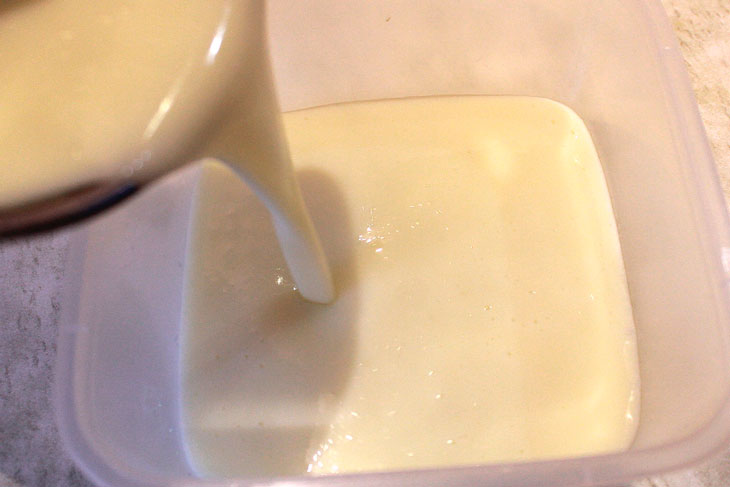 5. Before you start cooking the honey cake, beat the chilled custard with butter.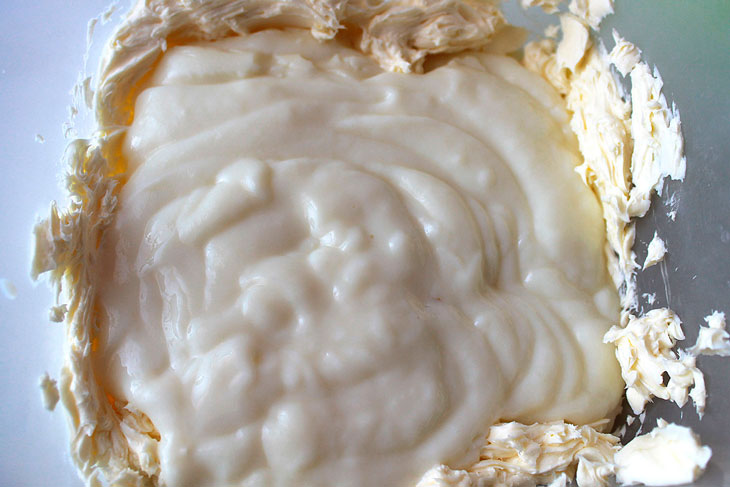 6. You should get a homogeneous mass.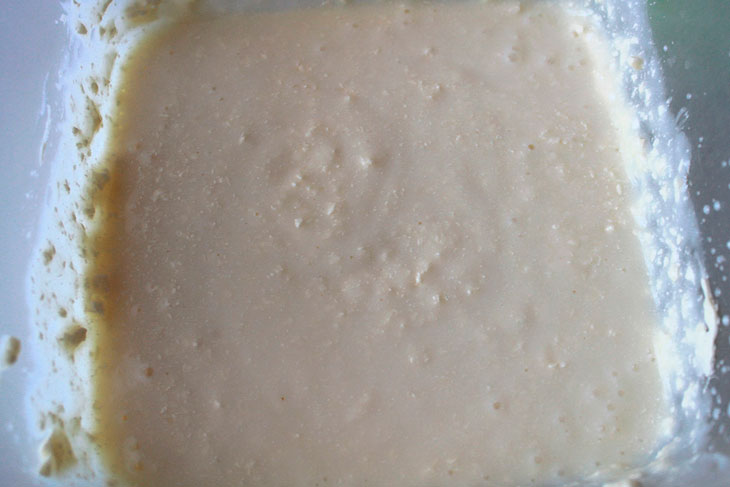 7. Sour cream is prepared by mixing sugar and sour cream. When the sugar is completely dissolved in sour cream, it's ready.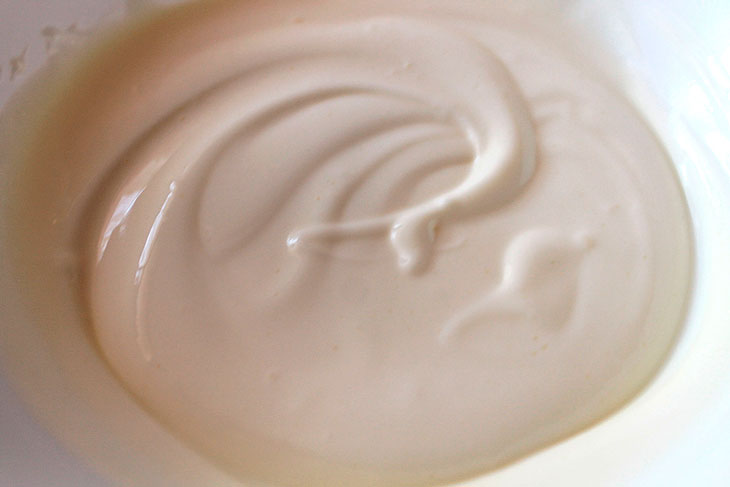 8. Now it's time for the honey test. Put honey, soda and oil in a bowl and put it in a water bath, stirring.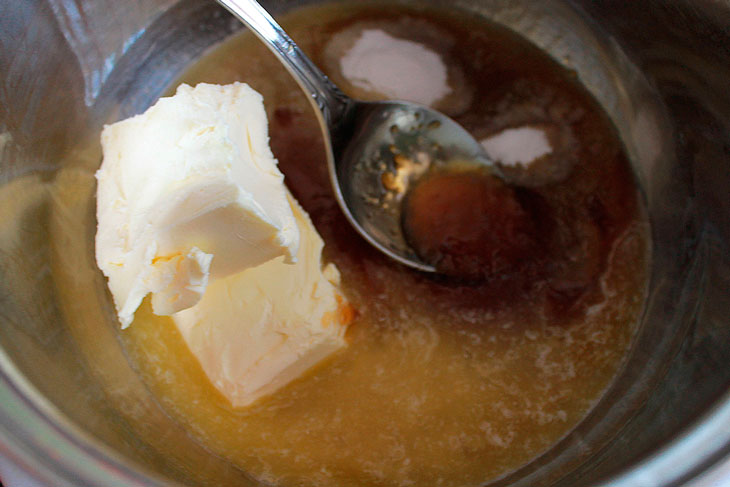 9. Honey and butter should melt, after which the mass should be slightly cooled.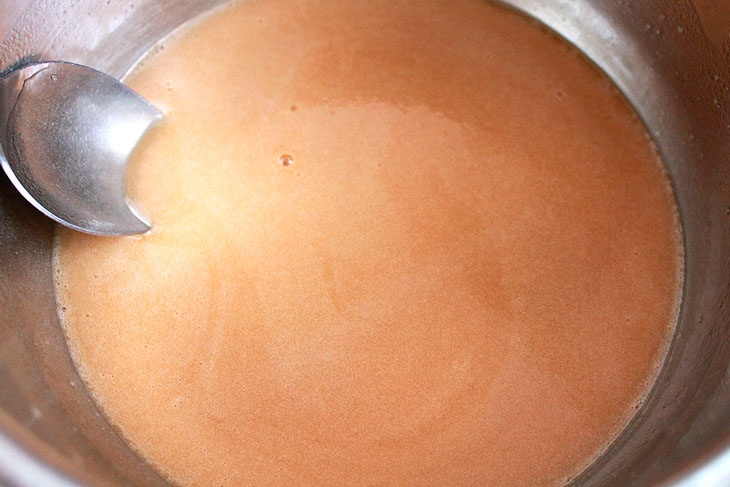 10. Mix eggs and sugar, but do not beat. Pour into sweet egg mixture and honey-butter mixture. Heat in the bath until the sugar crystals melt.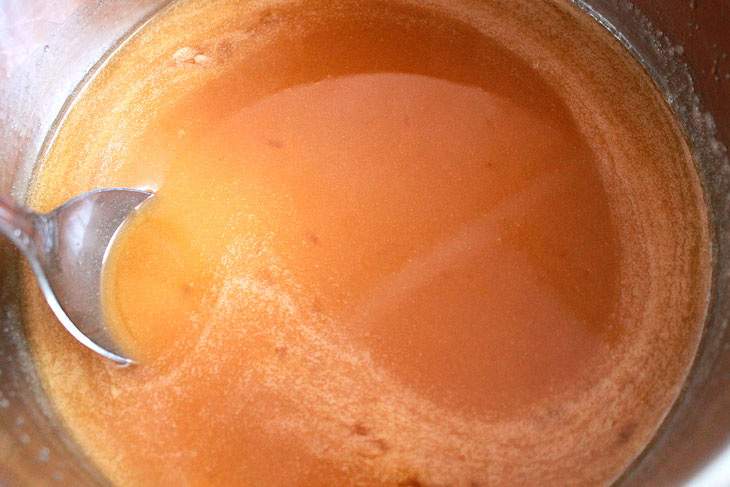 11. Cool to a warm state and add flour. The consistency of the dough should be fluid.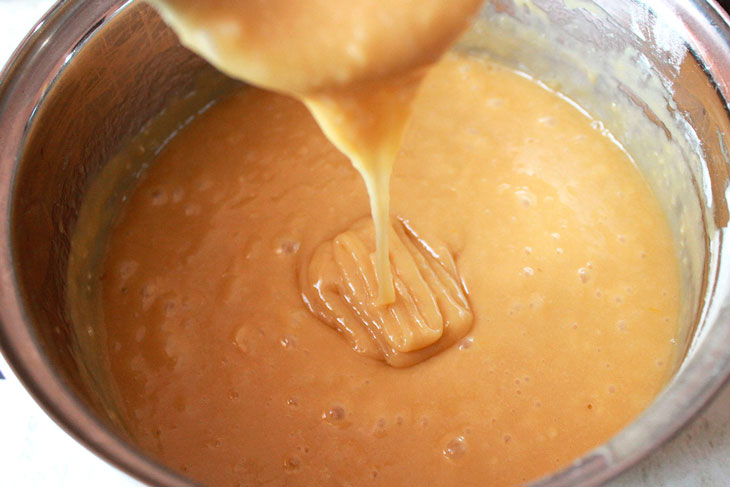 12. Put a silicone mat or parchment paper on a baking sheet. Put a couple of tablespoons of dough in the center and spread in a circle, forming a cake.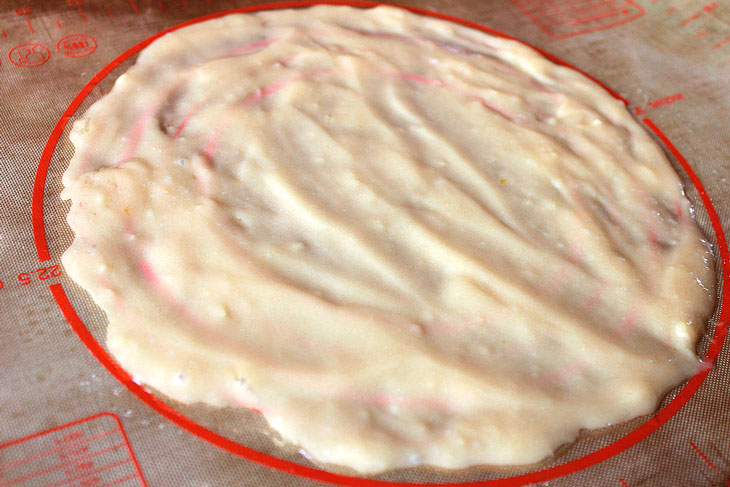 13. Bake at a temperature of 180-200 degrees for about 7-10 minutes.
The cake should be golden brown, but not brown.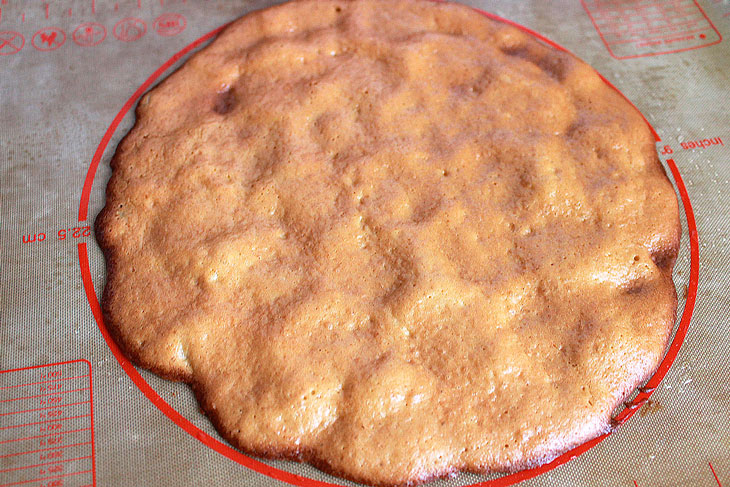 14. Transfer the cake to a dish. Lubricate with cream, any.
Keep in mind that 8-9 pieces of cakes are obtained from the above products, and sour cream is enough for 3 layers, so alternate the "sour cream" cakes with those that will be smeared with custard.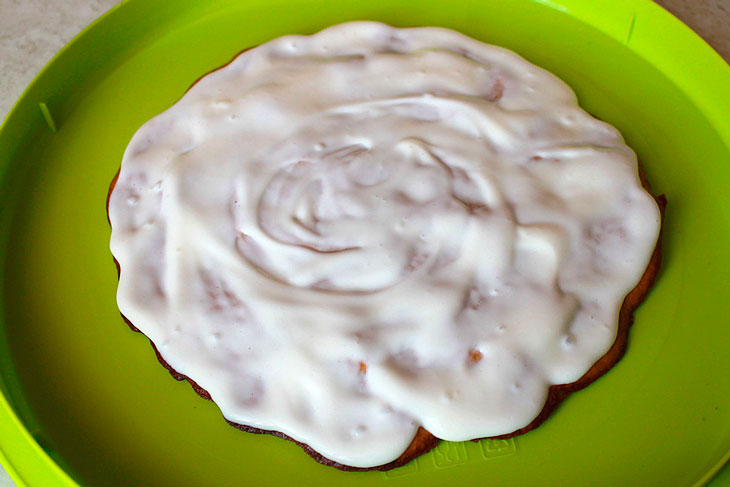 15. Alternating cakes and cream, gradually assemble the cake.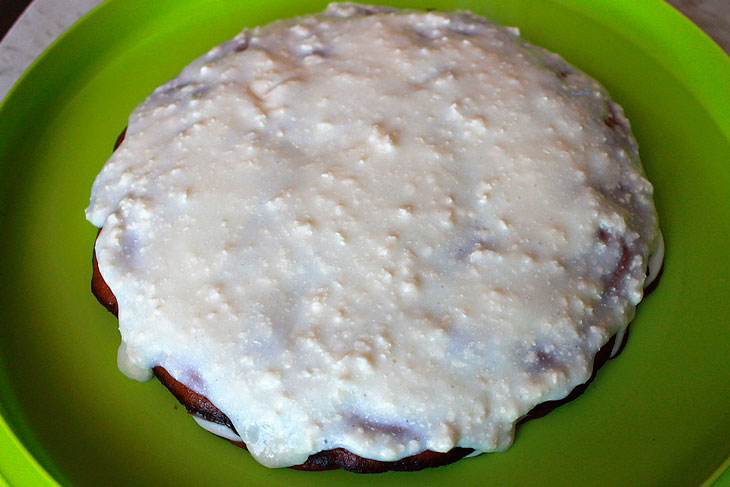 16. Arrange the assembled cake with crushed nuts. Let the dessert brew in the refrigerator for at least 12 hours.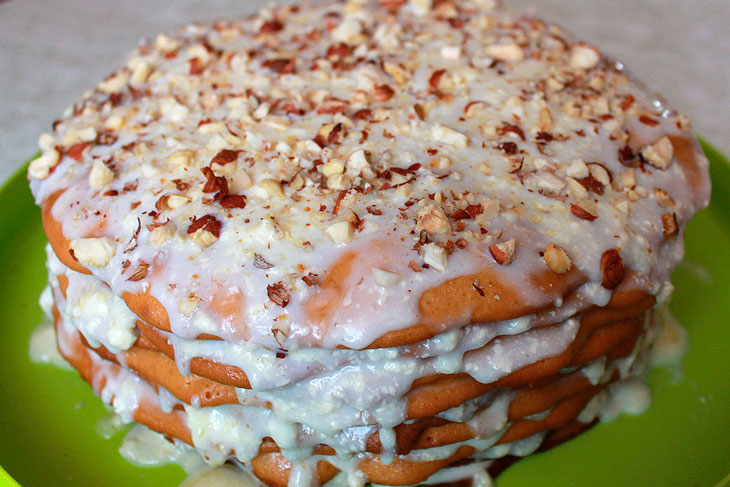 Honey cake with two types of cream is ready!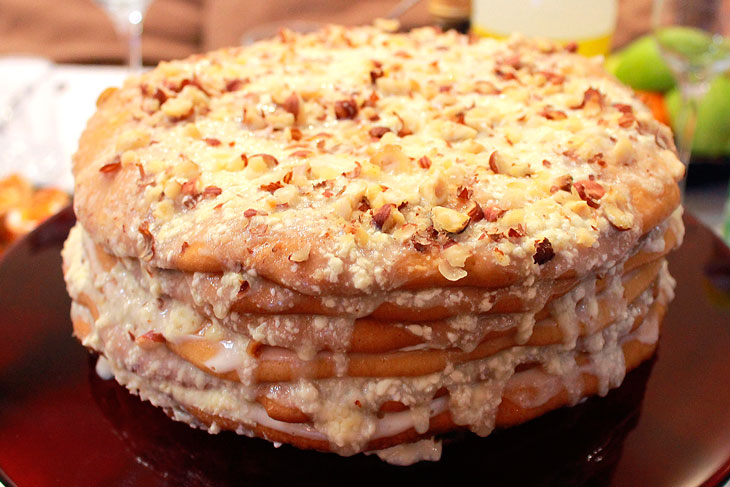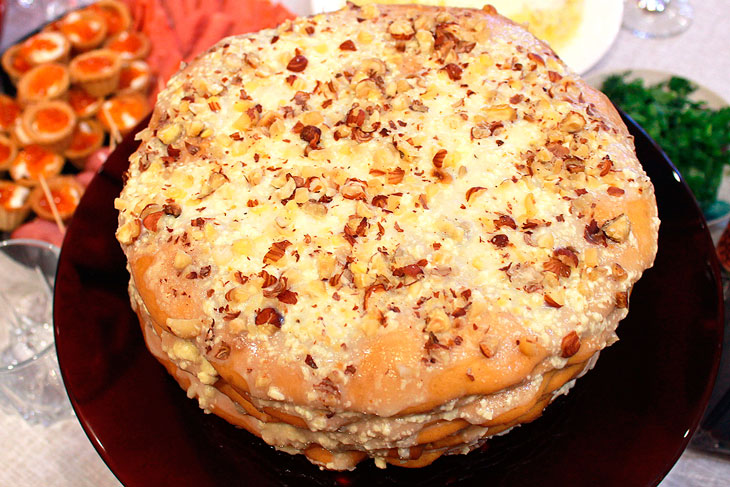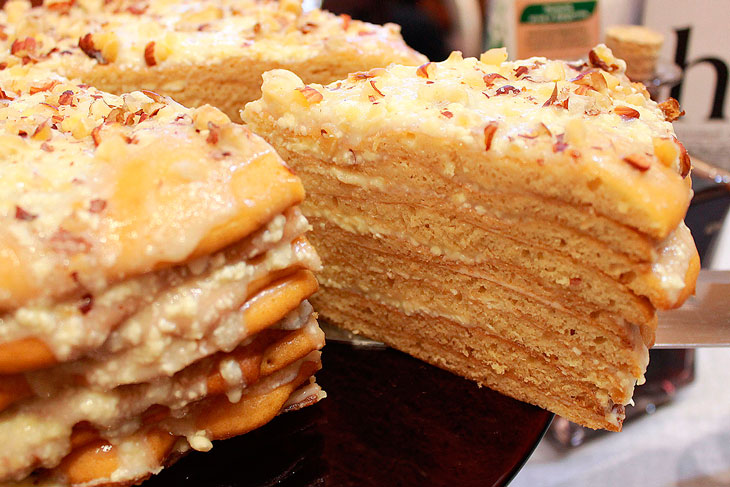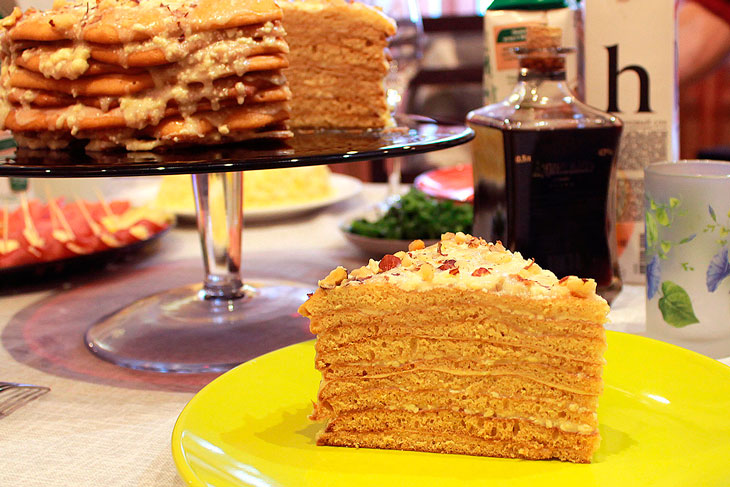 Enjoy your meal!