Lemon mannik is an amazing cake that always turns out fragrant, as lemon juice is added to the dough. It is not difficult to cook it, the products are also simple, so it can be safely attributed to the budget ones.
When choosing chicken eggs, it is better to buy homemade ones. It is thanks to them that the cake will come out inside bright in color and beautiful. Kefir can be used the one that is available, by the way, it can even be replaced with homemade sour milk. The amount of sugar can be increased according to your taste preferences, or you can use honey and dried fruits, such as raisins, to replace it.
Ingredients:
Chicken egg – 2 pcs.
Kefir – 1/3 tbsp.
Semolina – 0.5 tbsp.
Flour – 2 tbsp. l.
Baking powder – 0.5 tsp.
Lemon – 0.5 pcs.
Sugar – 3 tbsp. l.
Vegetable oil – for lubricating the mold.
Salt – 1 pinch.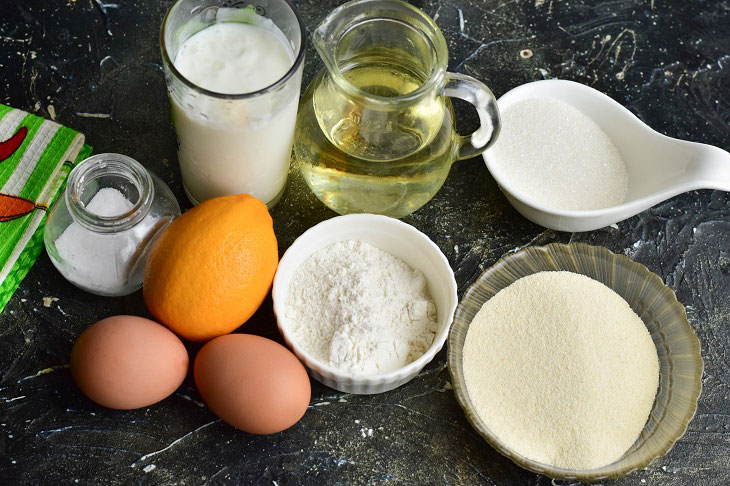 How to cook:
1. Immediately beat the homemade eggs into the bowl you always use to make pie dough.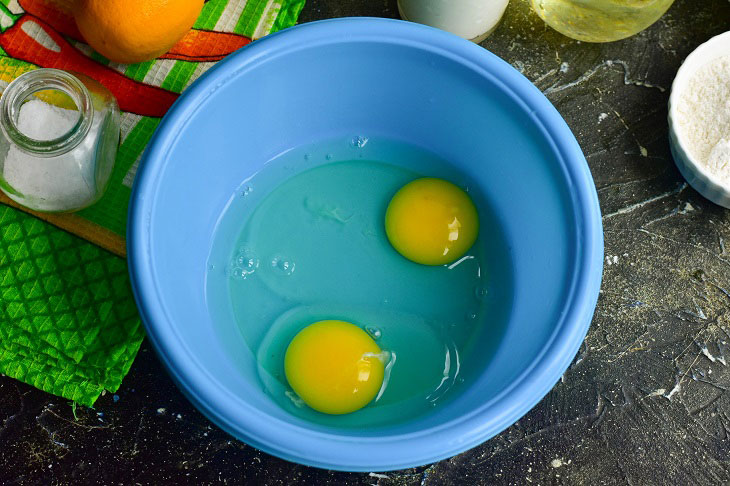 2. Pour the right amount of sugar and literally a pinch of salt into them.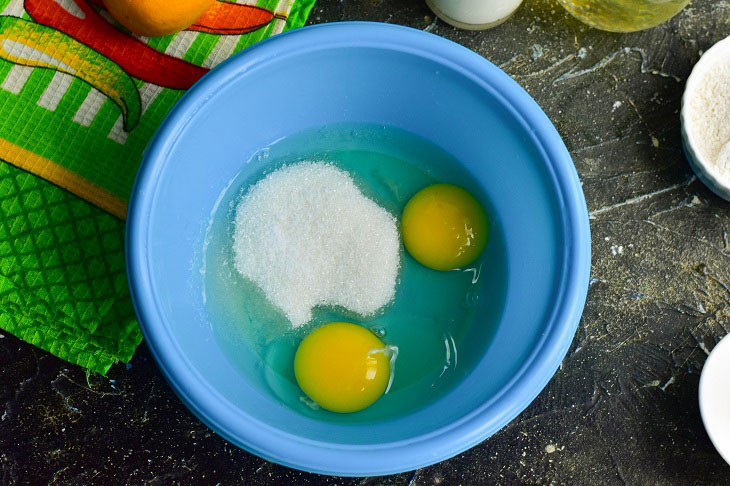 3. Very well, using a powerful mixer, beat the mass at the highest speed.
The mass should be lush, and in volume increase at least two, or even three times.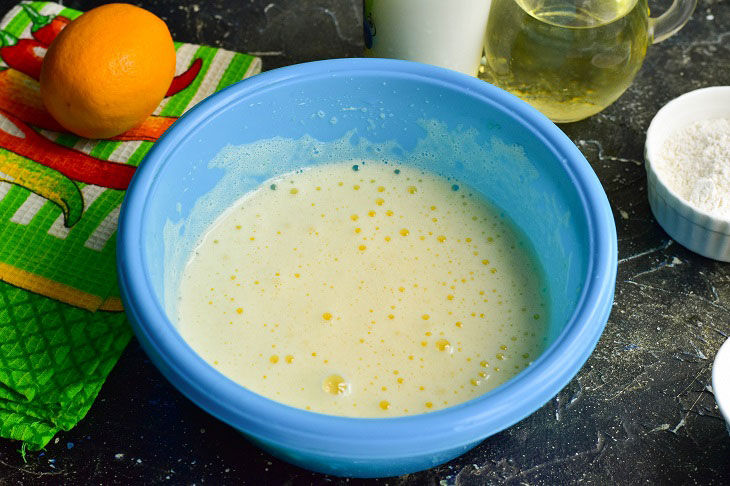 4. Add semolina. It is advisable not to increase its quantity.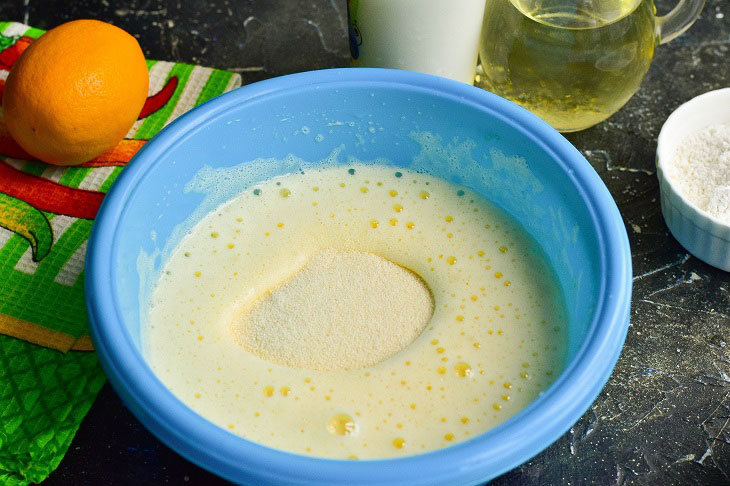 5. Pour in kefir or homemade sour milk.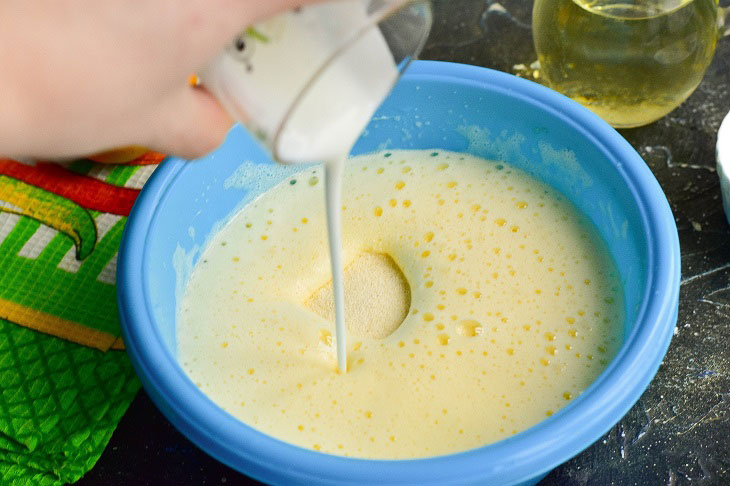 6. Add premium flour, which is pre-mixed with baking powder or baking soda. At this stage, the reaction of the baking powder with the fermented milk product will be visible.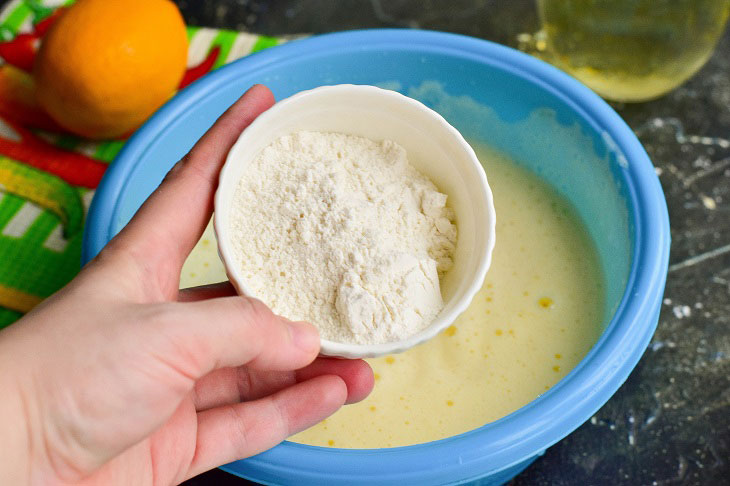 7. Squeeze the juice from the lemon.
This recipe used a lemon crossed with an orange, which is why it's that color on the inside. By the way, if you want, you can then use orange juice if you don't really like the taste of lemon. Also, in addition to the dough, you can grate citrus zest on a grater.
Mix all ingredients well.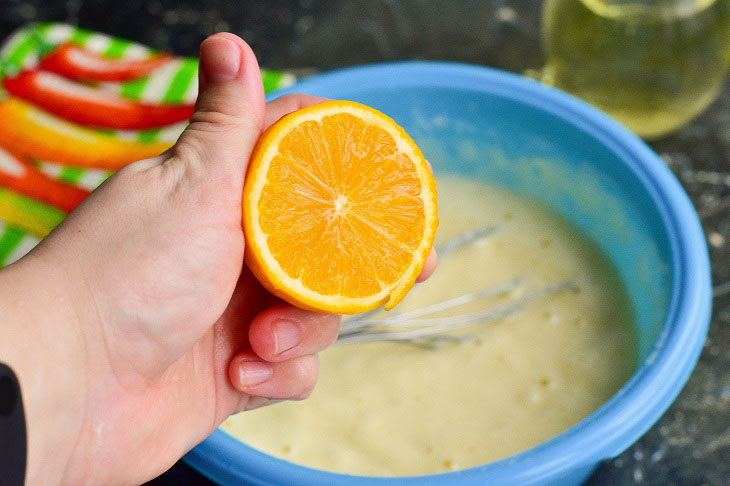 8. Transfer the finished dough to the form in which you want to bake the cake. Lubricate it with vegetable oil beforehand and sprinkle with semolina or crackers.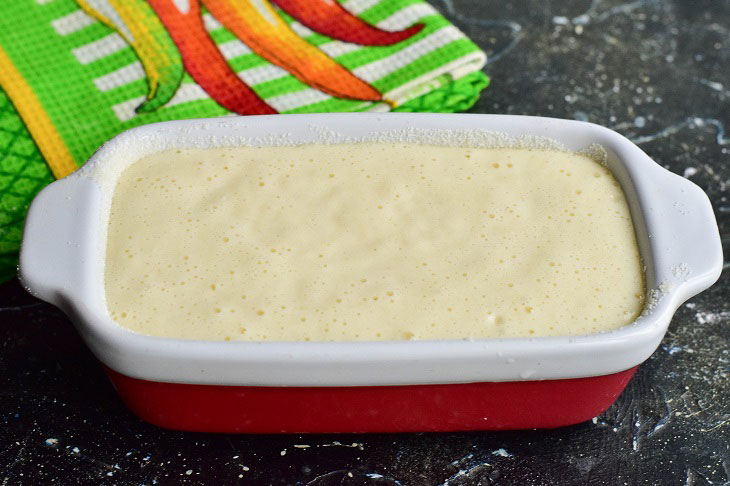 9. Send the cake to the oven preheated to 190 degrees for 30 minutes. Serve the lemon mannik to the table when it has cooled down, and cut it into pieces at the same time.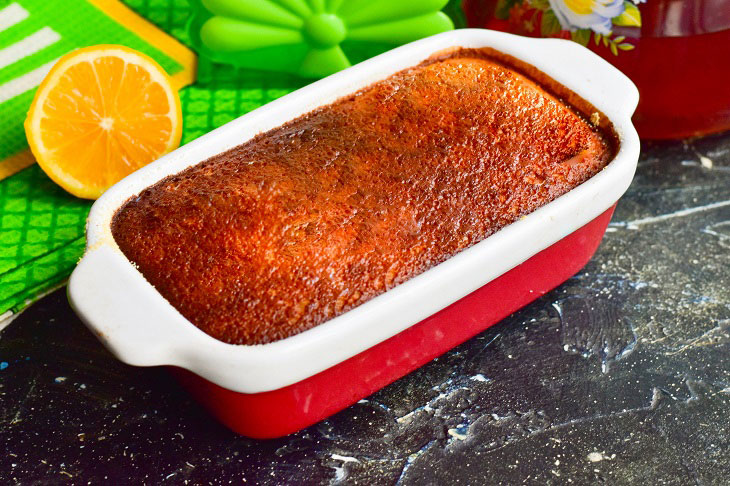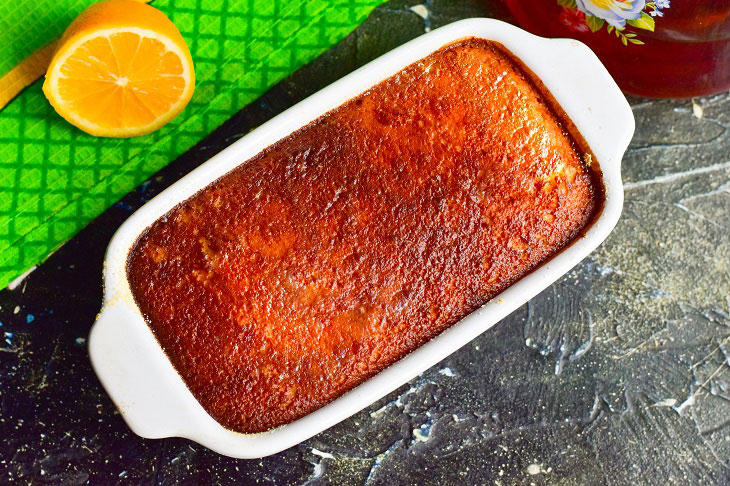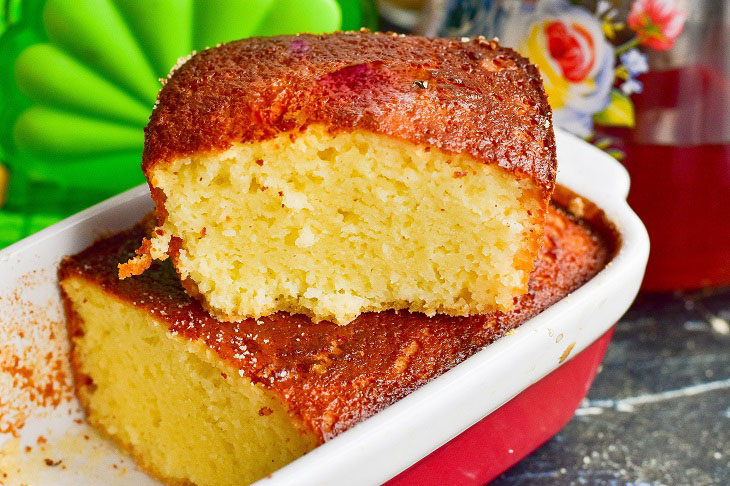 Enjoy your meal!