Autumn pies with a spicy taste, delicious aroma and a slight sadness for the past summer are just perfect for cozy gatherings with friends on a rainy rainy day.
We suggest you prepare an autumn cupcake based on applesauce.
Fragrant, airy, moderately moist pastries will appeal to even picky eaters. Applesauce is best made by yourself from fresh juicy apples with a slight sourness. For flavor, spicy spices, cinnamon, nutmeg, ginger are added to the dough. We recommend you another additive that will give baked goods an unusual nuance of taste – carob powder. It is sold at an organic food store. For the recipe, homemade eggs and high-quality butter with a fat content of 82% are preferable. Salted caramel can be replaced with boiled condensed milk "Toffee".
Ingredients:
Caramel – 100 g.
Sugar – 100 g.
Butter – 100 g.
Baking powder – 15 g.
Flour – 230 g.
Eggs – 2 pcs.
Apples – 280 g.
Raisins – 20 g.
Nuts – 15 g.
Cognac – 10 ml.
Carob – 15 g.
Cinnamon – 5 g.
Ginger – 2 g.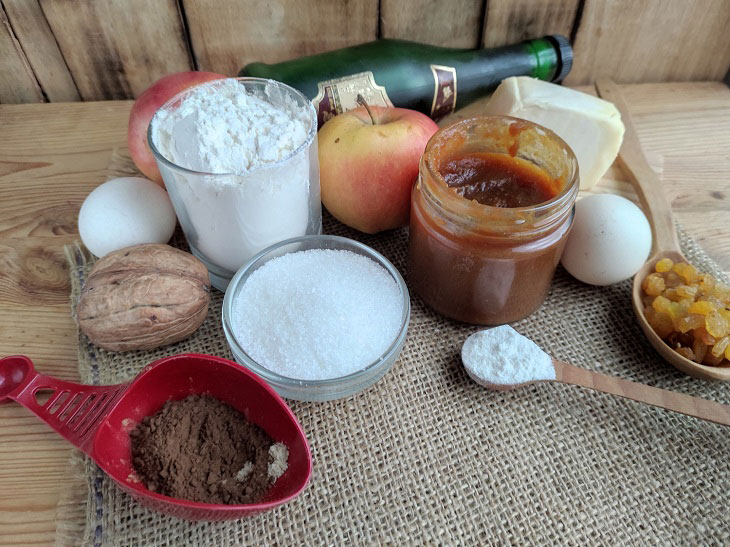 How to cook:
1. Grind the peeled apples into small cubes, put them in a suitable bowl. Add sugar, pour in two or three tablespoons of water. Stew apples in microwave oven until soft.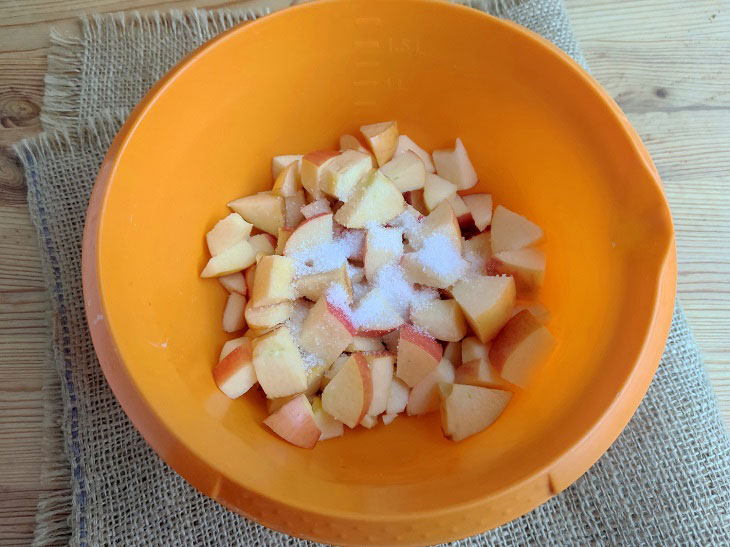 2. Transfer the mass to a blender glass and beat into a puree. You should get 230 ml of puree.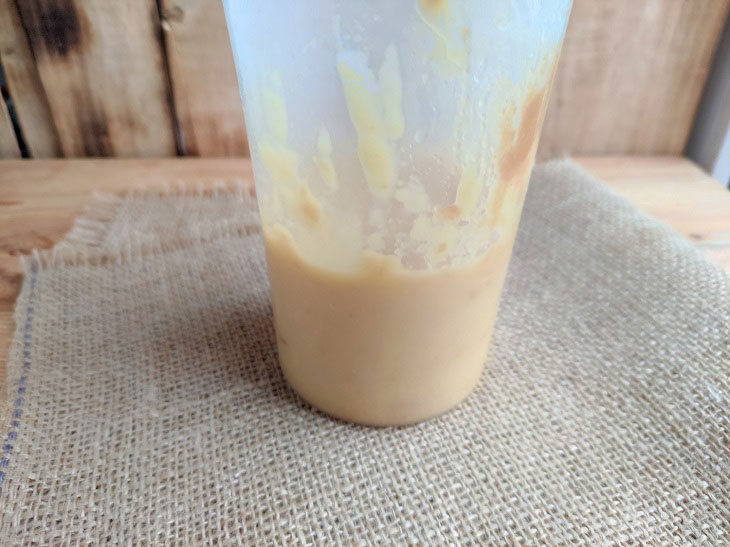 3. Melt the butter in the microwave, add the caramel.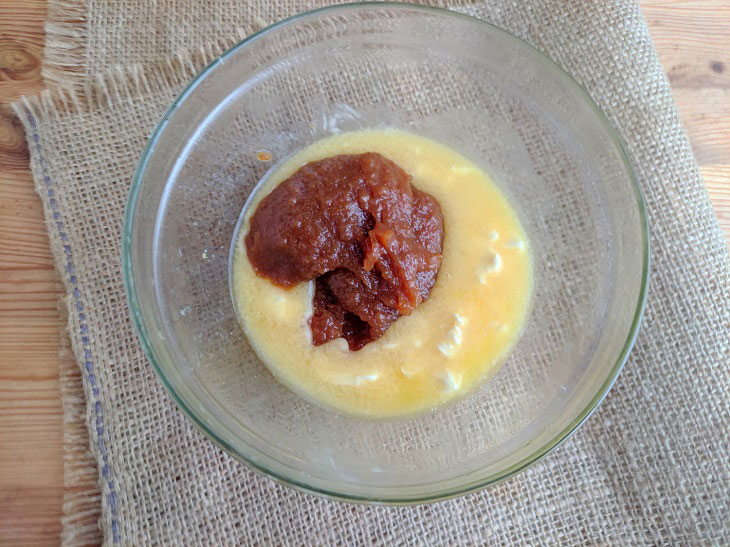 4. Spread applesauce.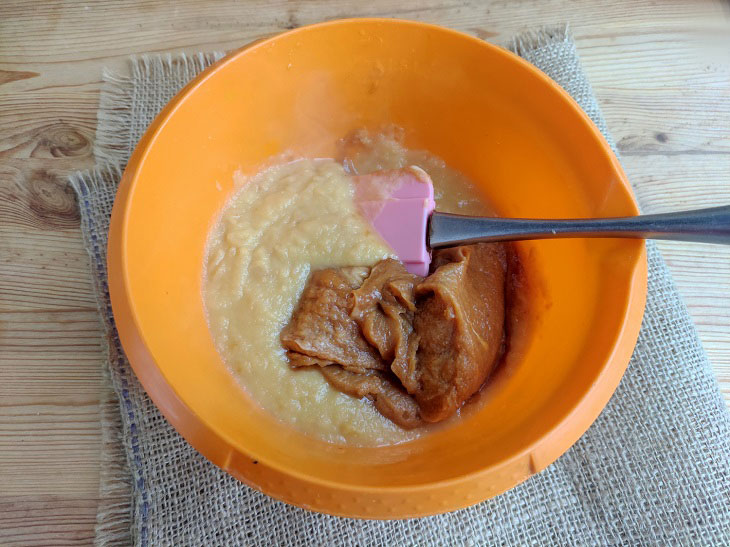 5. Pour spices, pour cognac.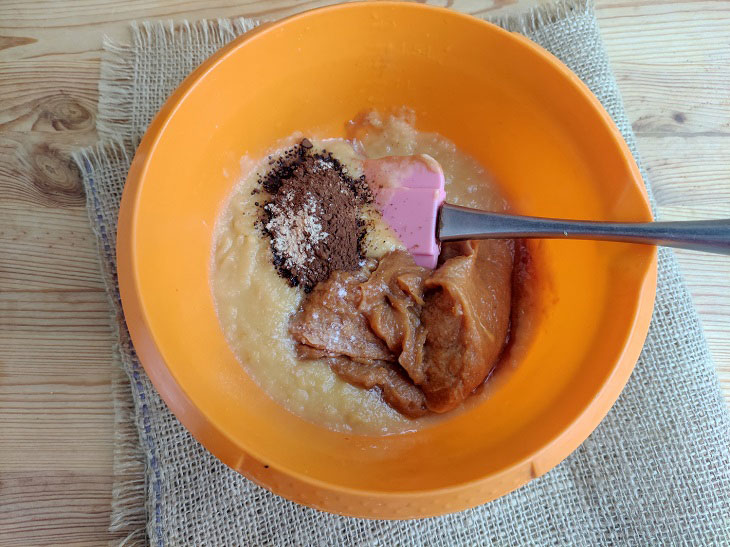 6. Add eggs and baking powder. Beat with a blender.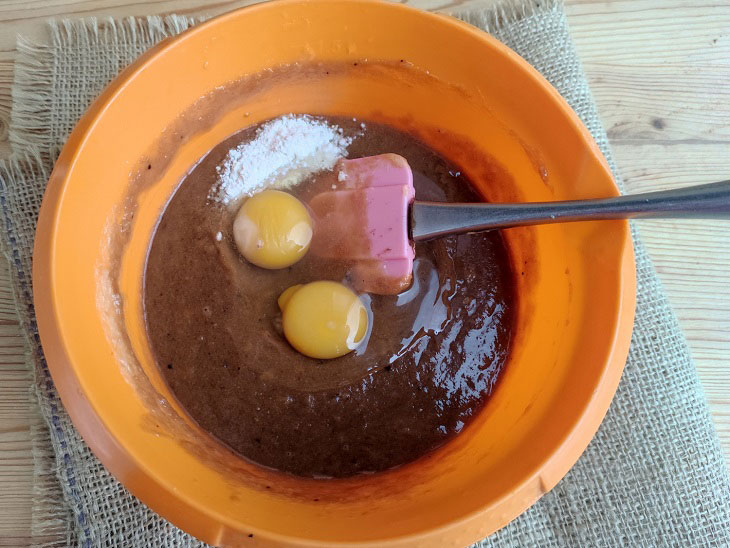 7. Add the sifted flour, continue to beat the dough with a blender.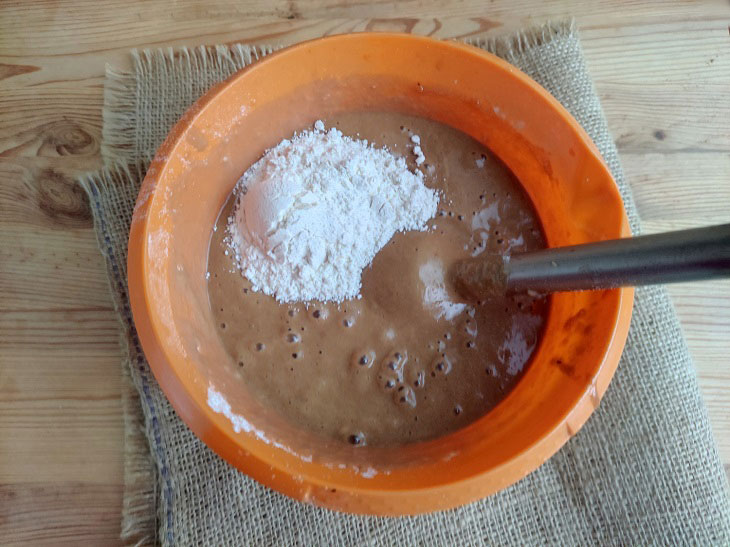 8. Dry the nuts in a pan, rinse the raisins in warm water. Pour the additions into the dough. Mix the mass until the additives are evenly distributed.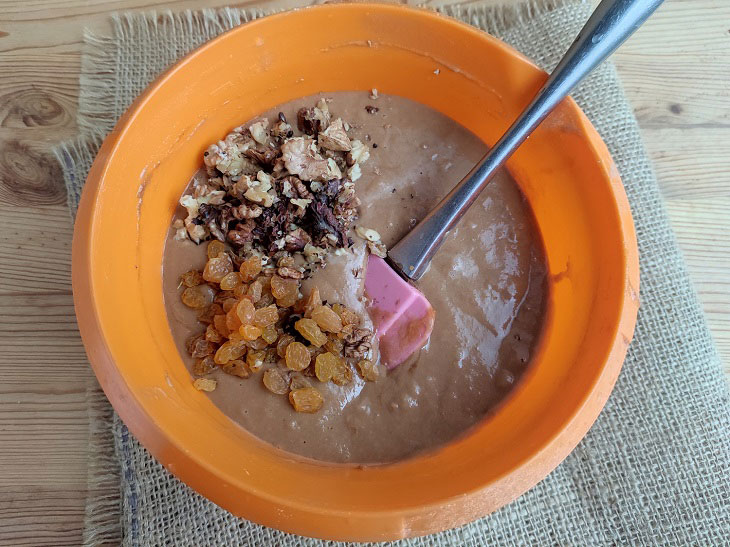 9. Moisten the silicone mold with cold water, pour out the dough. Bake the cake in the oven for about 50 minutes until the skewer is dry. The baking temperature is 190 degrees.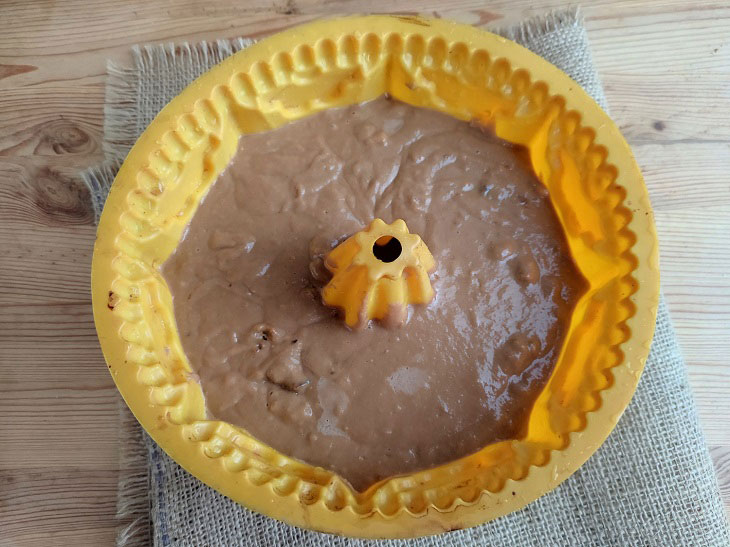 10. Cool the product completely, put it on a serving plate. Decorate the cake with powdered sugar as desired.
Baking has an apple flavor and a creamy aftertaste. The cake comes out moist, medium sweet, with a delicious porous texture.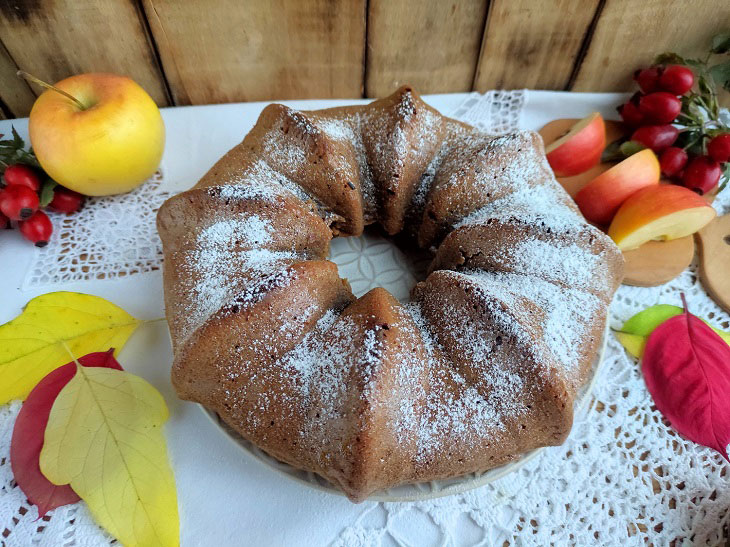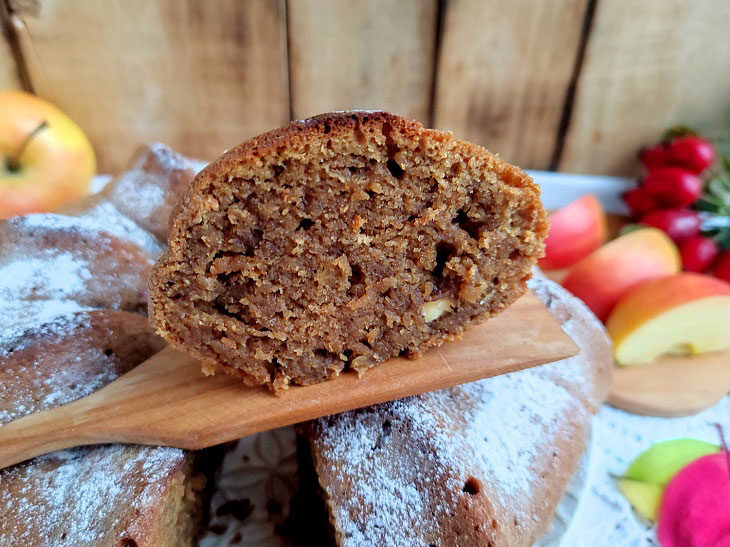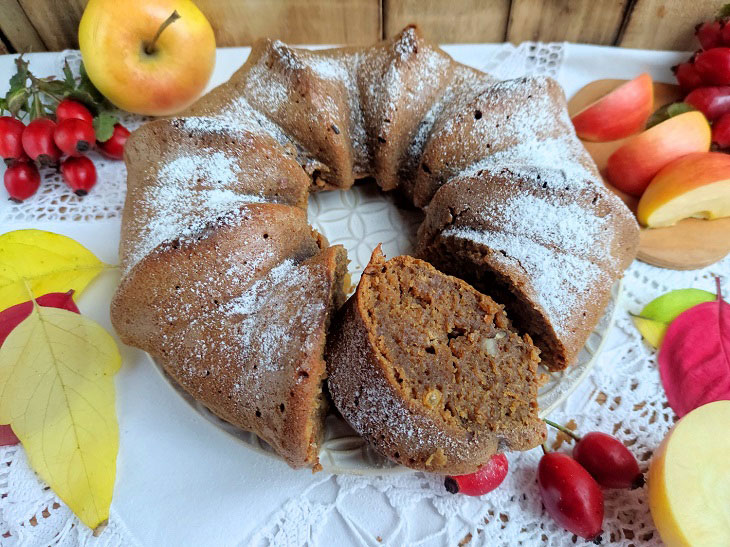 Bon appetit!