Cake "Potato" from condensed milk is a delicacy that many remember from childhood. It turns out it is always not only very tasty, but also quite satisfying. Cooking it is not at all difficult, since you just need to mix the ingredients, and then form the cake with your hands.
It is best to serve a ready-made dessert to the table with hot drinks. Top each cake can be filled with condensed milk or melted chocolate. To prepare it, you can use absolutely any biscuits twisted in a meat grinder or trimmings with cake layers. Condensed milk is worth buying high-quality, and even better, that it is prepared at home.
Ingredients:
Crumb biscuits or scraps with cake layers, twisted in a meat grinder – 200 g.
Condensed milk – 4 tbsp. l.
Quality cocoa – 2 tbsp. l. (can be replaced with 50 g of melted chocolate).
Butter – 100 g.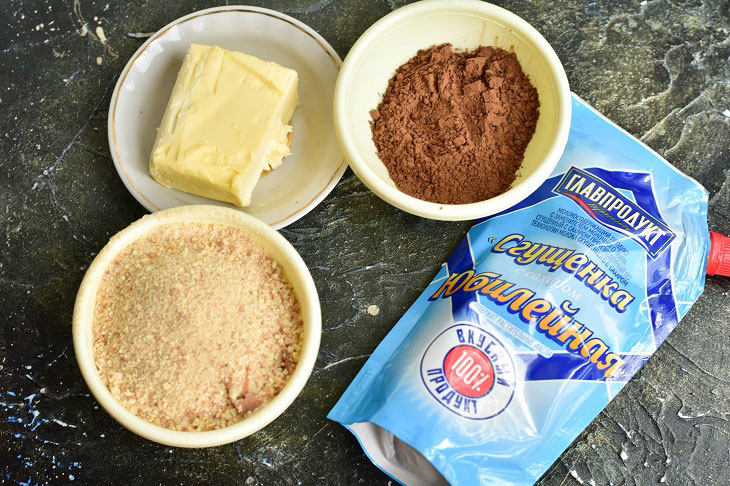 How to cook:
1. So, prepare the necessary ingredients. Put the twisted crumbs in a large and fairly deep bowl. If you still have a whole cookie, then twist it in a meat grinder or with a blender.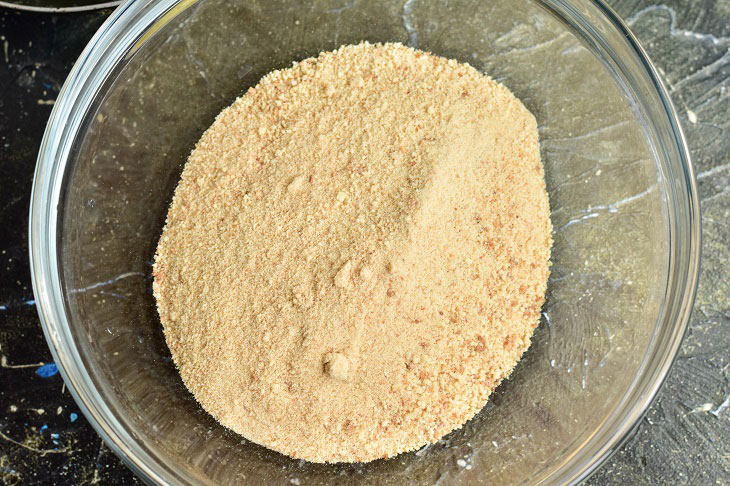 2. Immediately add the indicated amount of cocoa to it.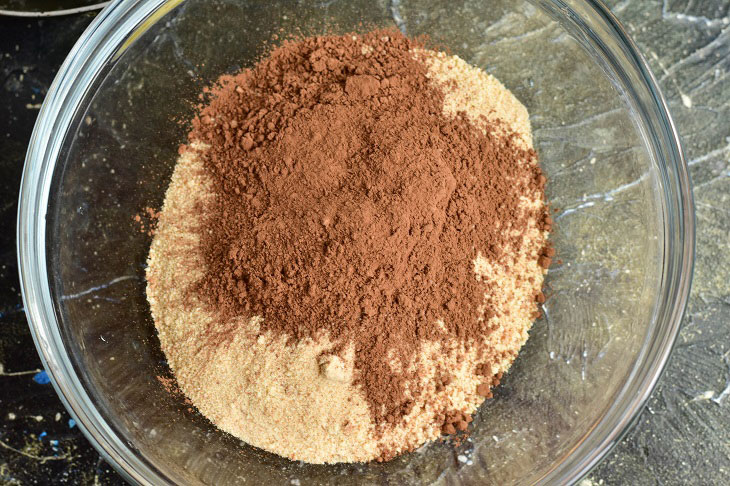 3. Put the butter in a frying pan, ladle or aluminum bowl. Melt it over moderate heat. You can do this procedure in a water bath.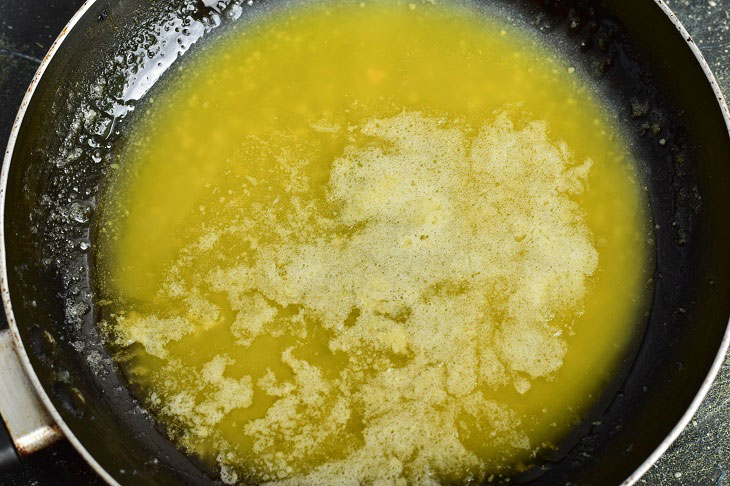 4. Pour the melted butter very carefully over the cookie crumbs or scraps.
Butter must be of high quality and quite expensive, since the taste of the finished cake largely depends on its taste.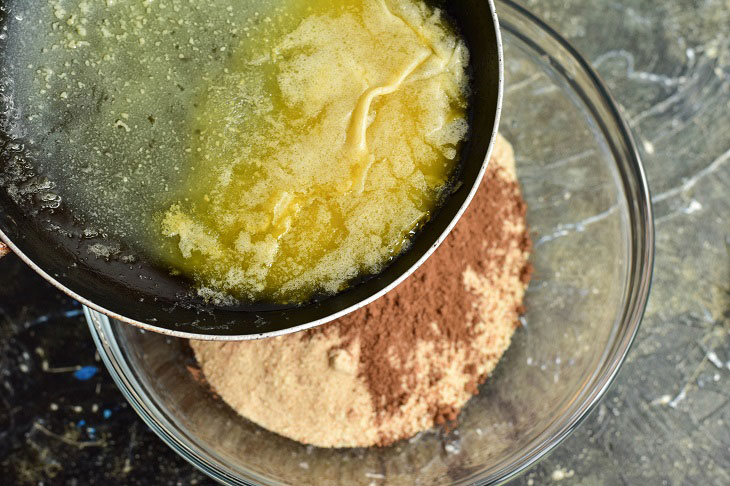 5. Now pour in the condensed milk.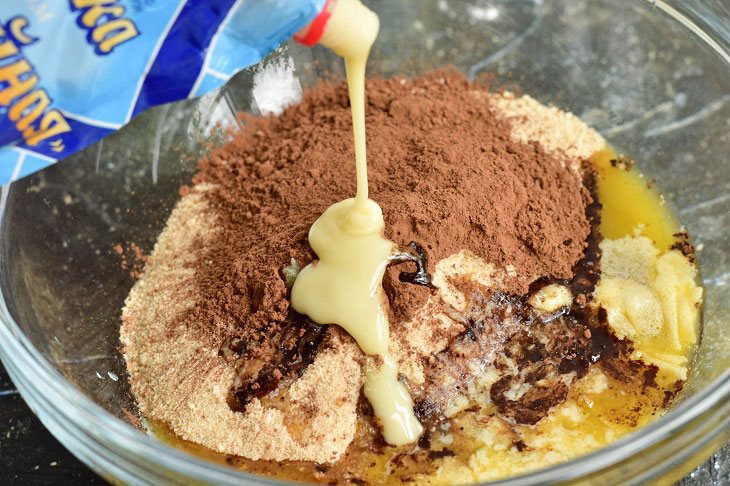 6. Mix the mass very well with your hands. It should be homogeneous, not sticky to the hands.
If you wish, then you can peel the walnuts, chop them and add to the resulting mass. Any dried fruits will also be appropriate.
If the mass is difficult to interfere, then feel free to pour more condensed milk.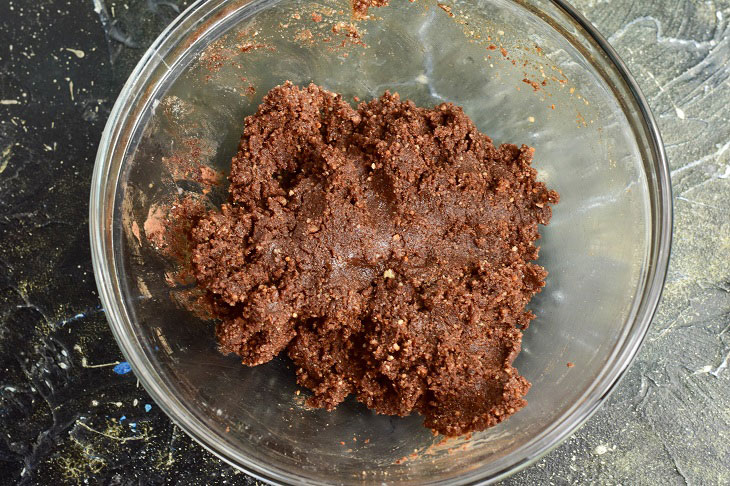 7. After that, it is recommended to send it to the refrigerator for 30 minutes, however, at my discretion, it is worth immediately forming a cake from it.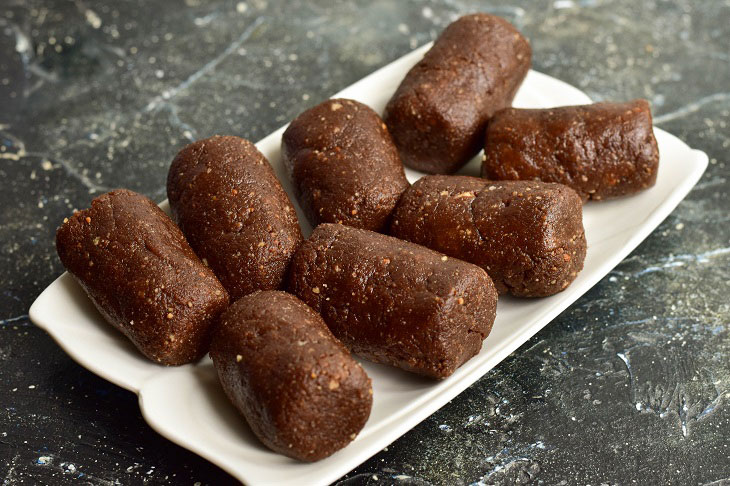 8. Now just fill the cake with the remaining condensed milk.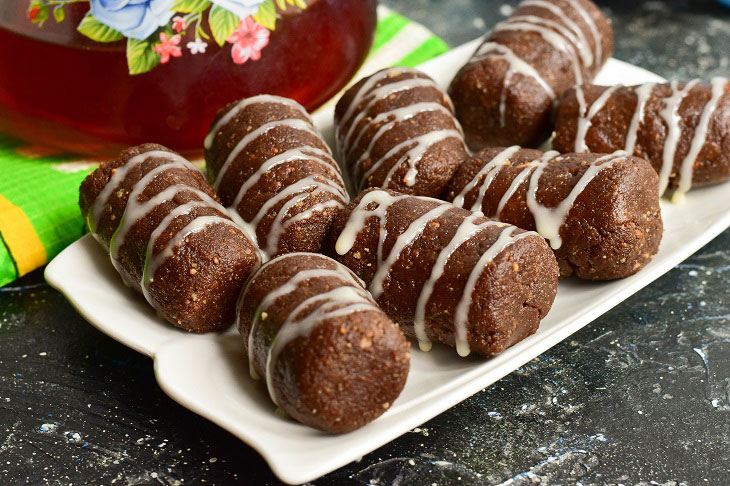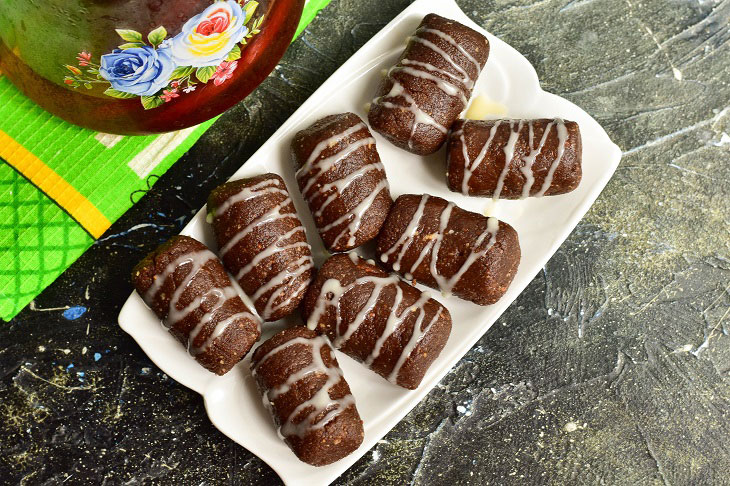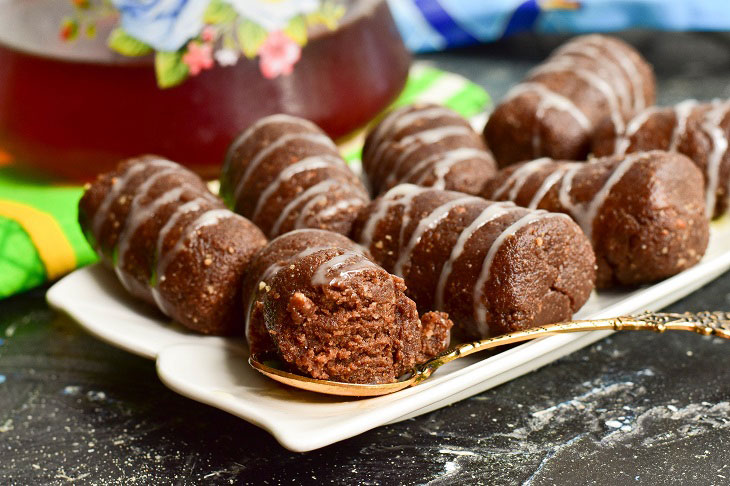 Bon appetit!