Making a no-bake cake is quick and easy, all you have to do is buy some ingredients from the store or see what you have in the fridge. We offer one of the options for such a cake, which is made on the basis of ready-made biscuit rolls, yogurt and gelatin. Ingredients can be interchanged according to your taste and availability.
Ingredients:
Biscuit roll – 1 pack.
Drinking yogurt (sweet) – 400 ml.
Cream (optional) – 50 ml.
Fat cottage cheese – 80 g.
Instant gelatin – 20 g.
Fresh berry puree – 50-80 ml.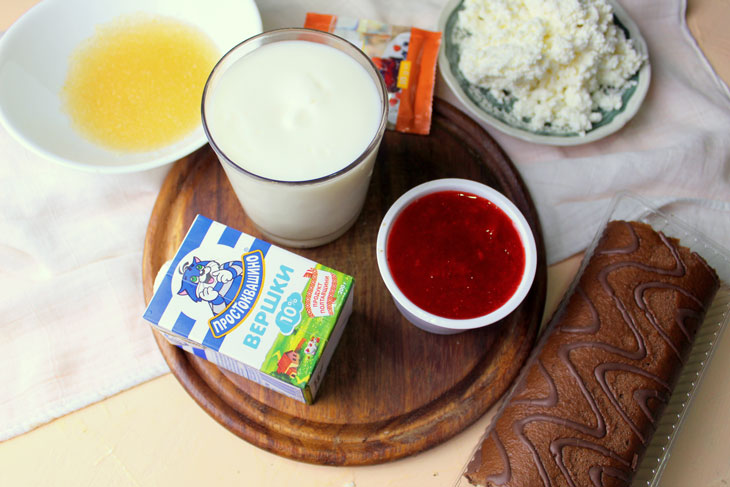 How to cook:
1. At the preparatory stage, gelatin must be soaked in boiled cold water. First, pour the gelatin from the package into the bowl and pour half a glass of water to it. Instead of water, you can use juice or compote. Leave the gelatin to swell for 10 minutes. Then send the bowl to a water bath or microwave for 1-2 minutes so that the gelatin turns into a homogeneous liquid without lumps.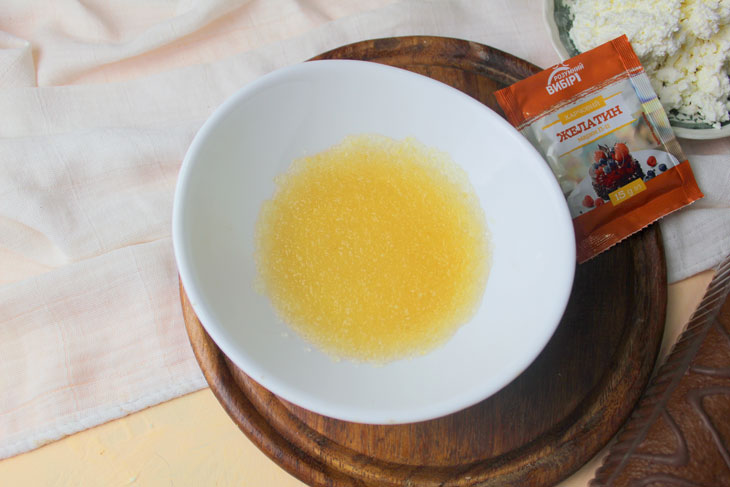 2. To prepare the cake, take the usual purchased roll. It can be a roll with different fillings according to your taste.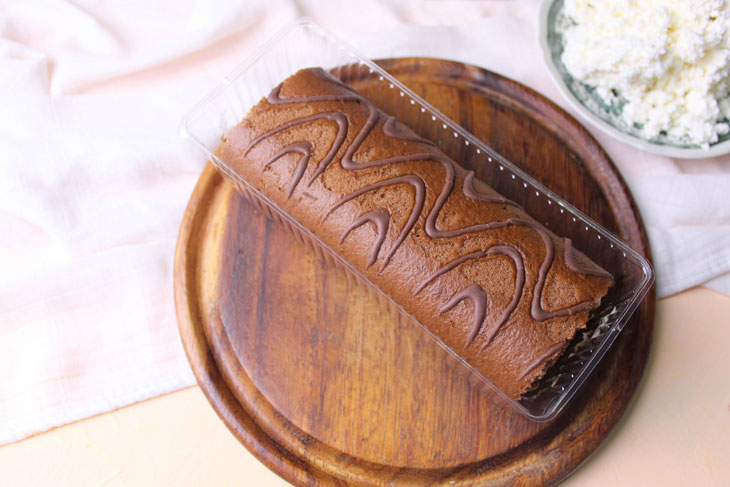 3. Use fat cottage cheese so that there are no lumps in the finished cake. Alternatively, you can take a creamy consistency of baby curd.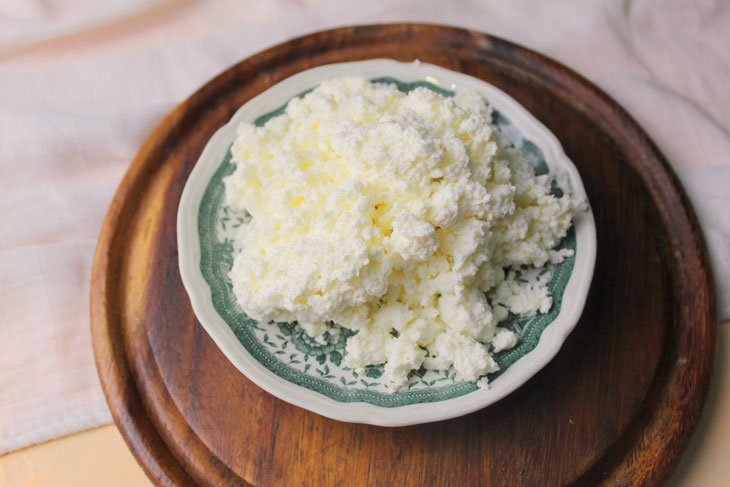 4. Prepare the cream, it is important that all components are at room temperature. Send cottage cheese, drinking yogurt to the blender bowl and beat everything thoroughly. Then take out the blender knife and pour the soluble gelatin, mix the mass with a spoon. If desired, you can add a little sour cream or cream to the cream.
If you add gelatin to a cold cream, it will simply curl up and take on lumps.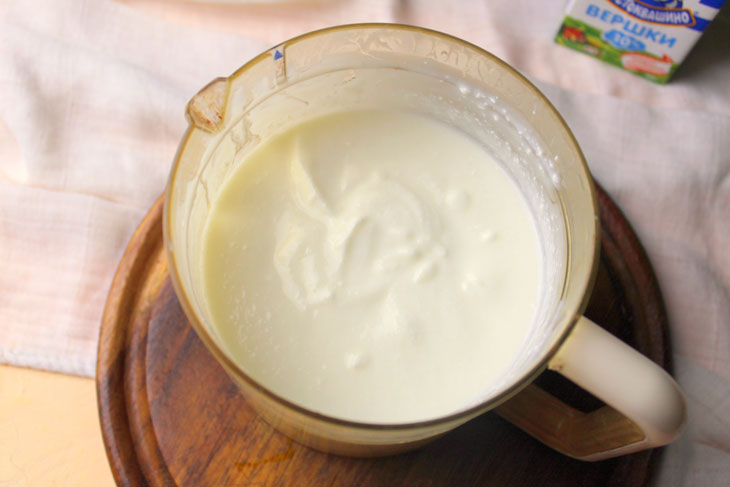 5. Line a bowl or deep salad bowl with cling film. Cut the roll with washers, put the bottom and sides of the bowl.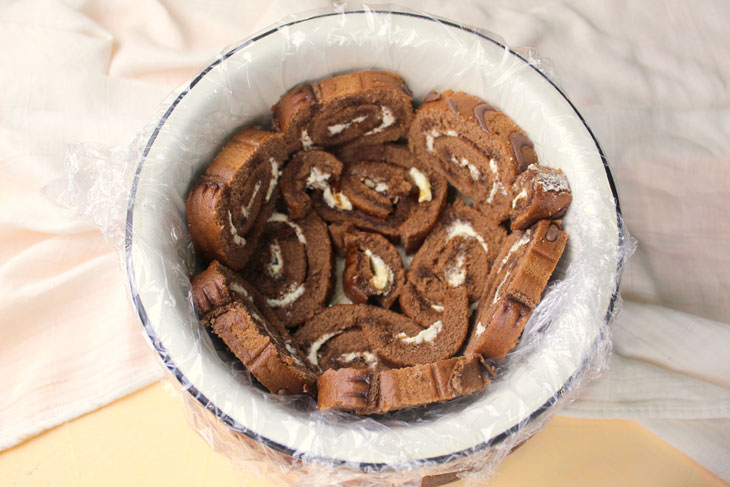 6. Combine berry puree with cream, and pour it into a bowl with rolls. Remove the bowl of cake for 5-6 hours or at night so that the cream hardens well.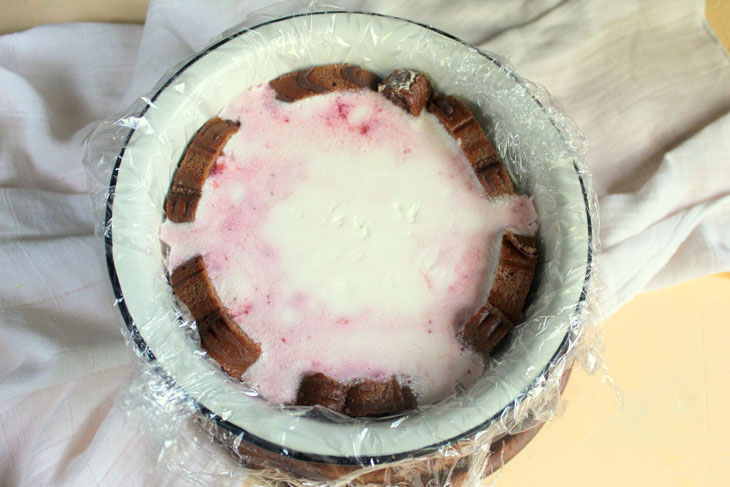 7. To remove the cake from the bowl, cover it with a plate and turn it upside down, remove the film.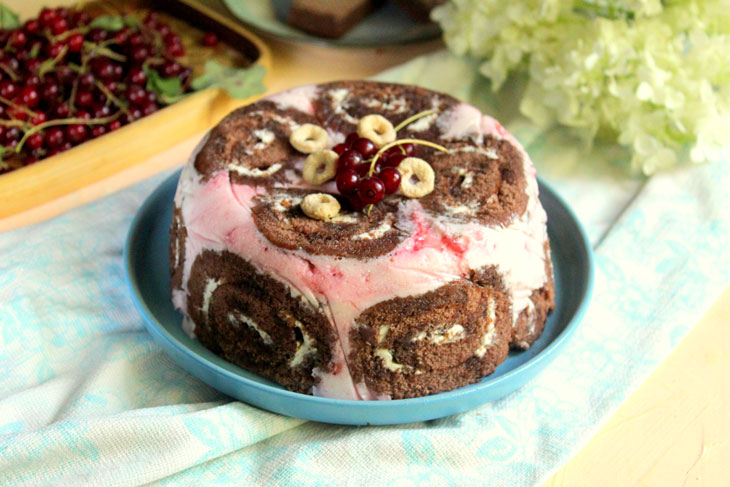 When serving, the cake can be decorated with any berries.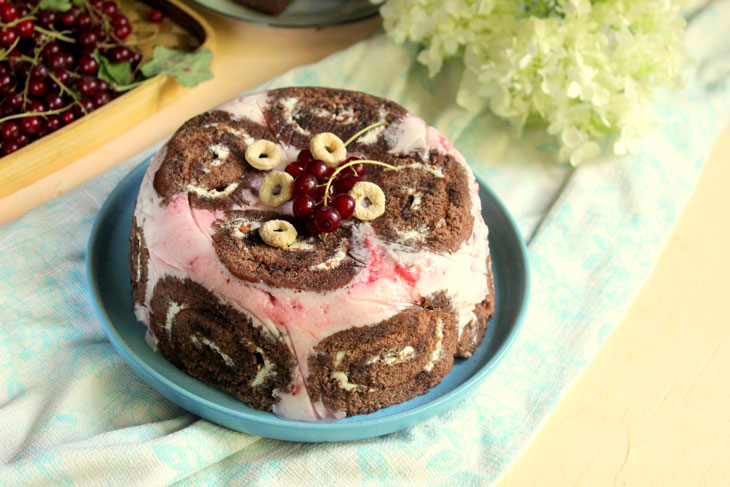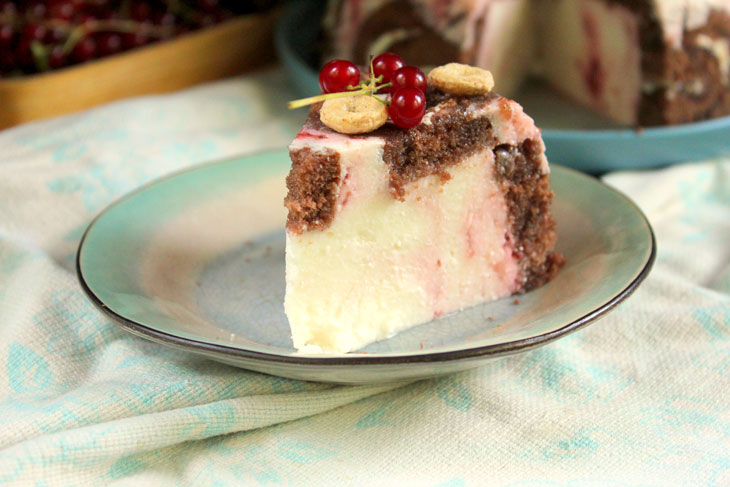 Enjoy your meal!