Pitted cherry jam is incredibly fragrant and tasty. The appearance will be more appetizing and neat due to the fact that the berry is not deformed. You need to choose ripe and sweet cherries. And in order for the berries to be better saturated with syrup, you need to cook the jam in several stages.
It is better to serve such jam as an addition to tea or desserts. You can use it as a filling, if the presence of a bone does not scare you.
Ingredients:
Sweet cherry – 1 kg.
Sugar – 800 g.
How to cook:
1. Carefully sort out a ripe berry. Strong and slightly crushed berries are suitable, but not rot10. Put the cherries in a colander and rinse with running water, remove debris (twigs). Let excess water drain.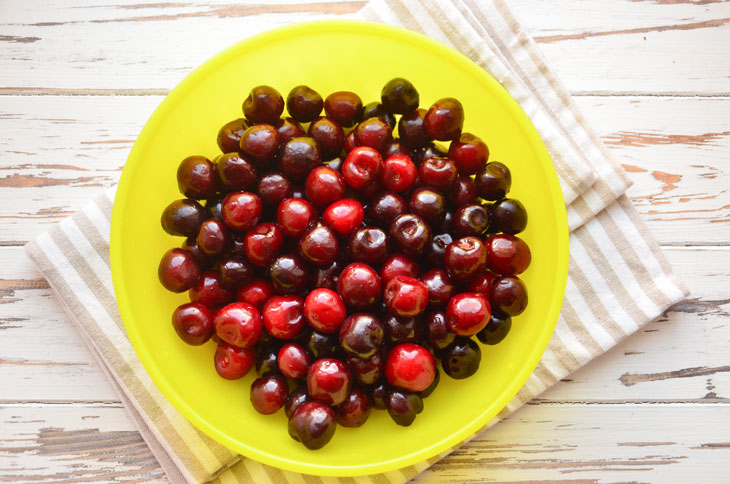 2. Sprinkle the cherries with sugar and shake the bowl a few times. Let the berry brew with sugar for two hours.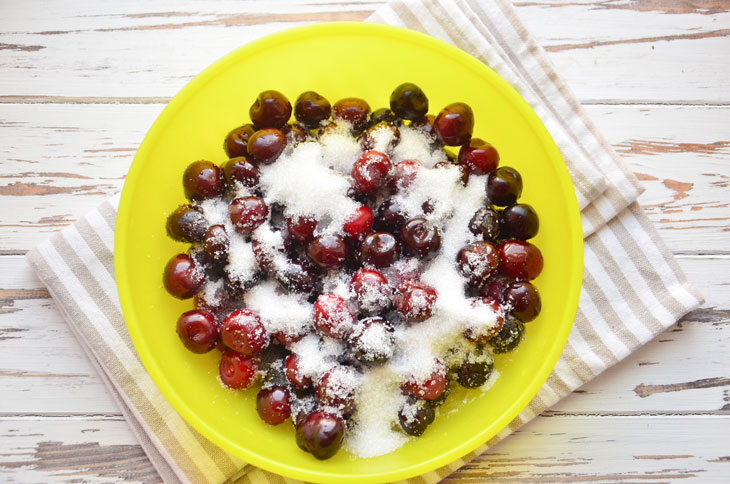 3. Transfer the cherries with syrup to a saucepan or saucepan. While stirring, bring the berries to a boil. Boil for 10 minutes.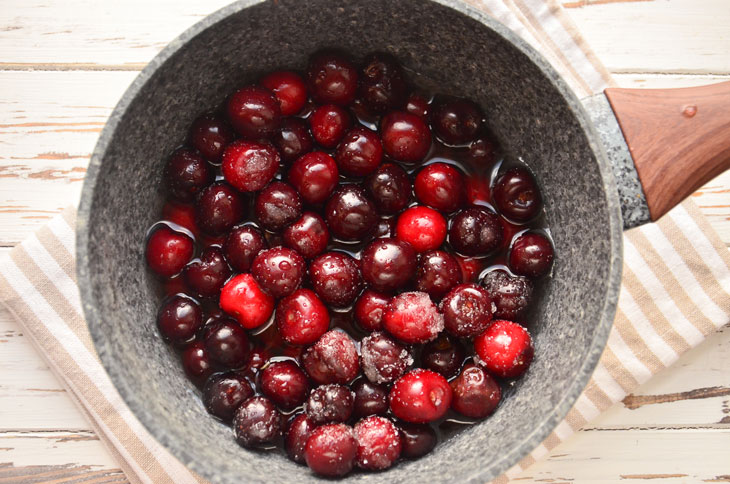 4. Let the cherries cool, then boil again for 10 minutes. Then wait another half an hour. Boil again.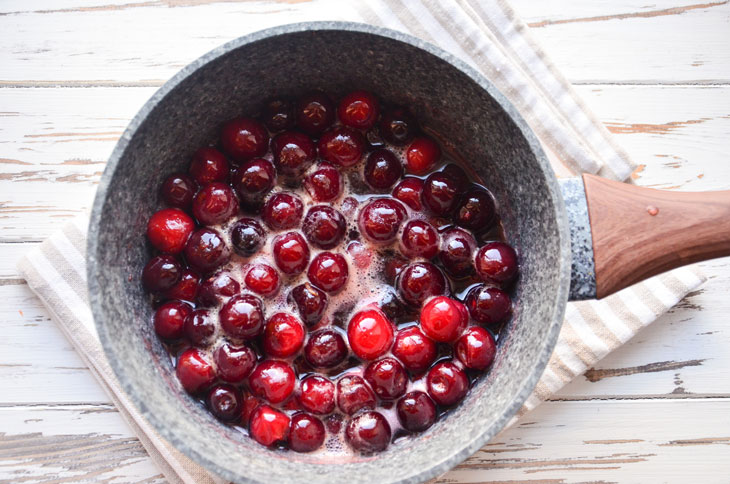 5. For the third time, the cherries in syrup should be boiled for about 15 minutes, after which immediately from the stove, pour hot into pre-prepared (sterile) jars.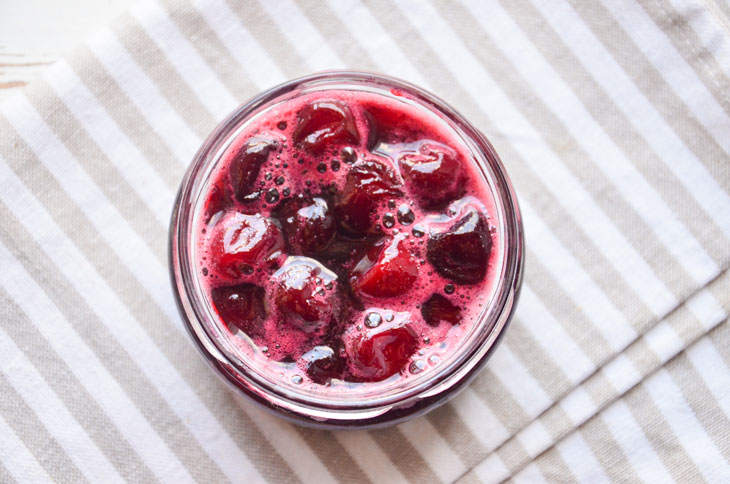 6. Screw the jars with sterile lids. Turn over the blanks and cover with a warm blanket. After a day, you can remove the delicious jam for storage in a dark, dry place.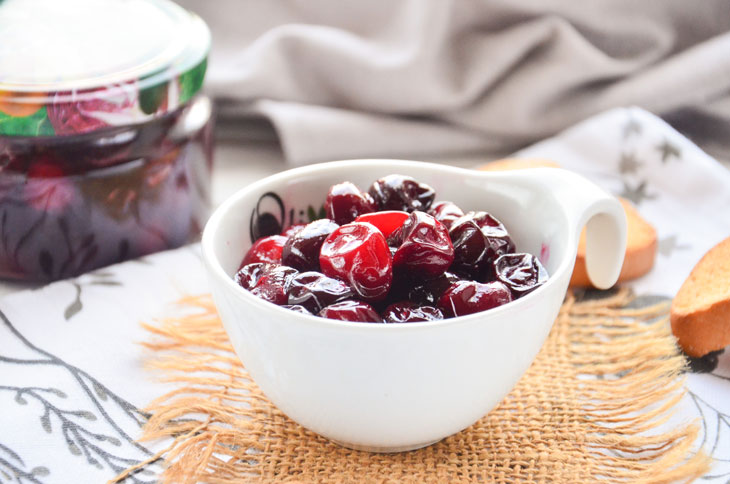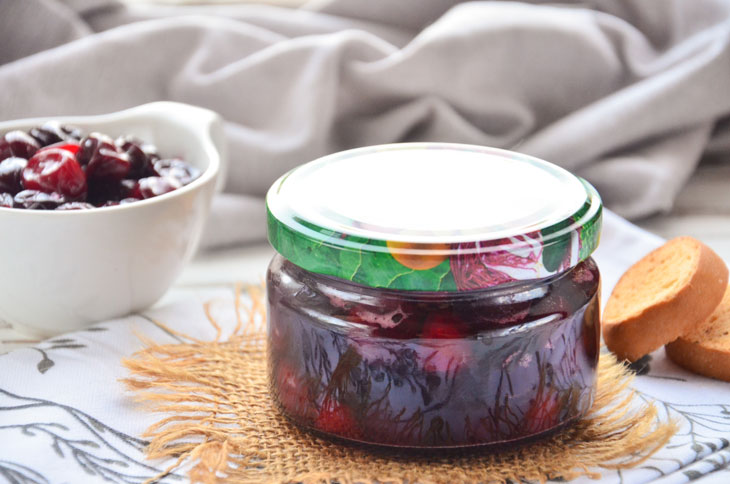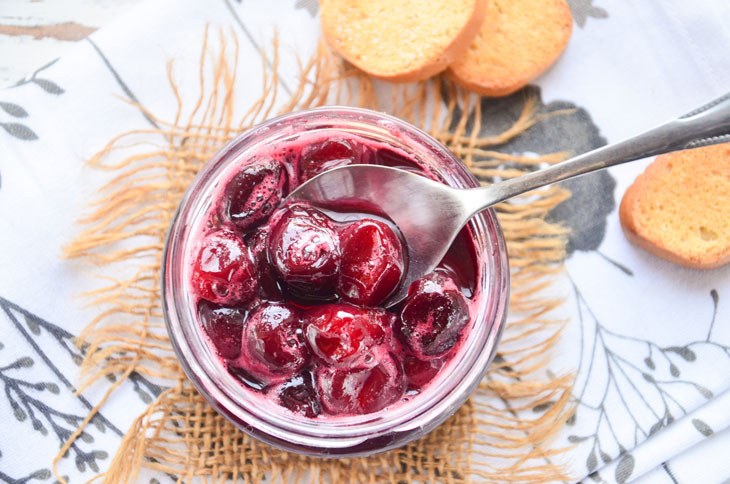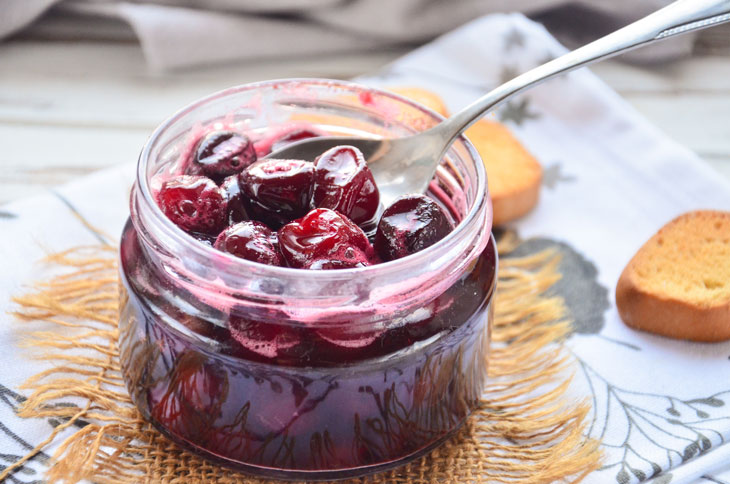 Enjoy your meal!