Canape with herring is a great solution for a festive feast or buffet party. Miniature sandwiches can be prepared both for an adult company and for a child. For adults, you can use spicy, salty or smoked ingredients, but kids will like fruits and sweets.
You can prepare canapes from various ingredients, even from those that are always in the refrigerator – from sausage, cheese, vegetables and herbs. Today we will prepare a festive version of canapes – with herring. Such a dish is prepared easily and simply, and in addition to bread and salted herring, you will need boiled beets, pickled cucumbers, garlic and mayonnaise.
Canapes look attractive and appetizing, just what guests need. With such canapes, it will be possible to have a quick bite before serving hot dishes. In addition, canape with herring is an excellent snack for strong drinks. The male half of the company will appreciate the treat for the highest ball.
Ingredients:
Bread – 100 g.
Salted herring – 100 g.
Boiled beets – 100 g.
Garlic – 1 clove.
Mayonnaise – 50 g.
Pickled cucumbers – 50 g.
Any greenery is for decoration.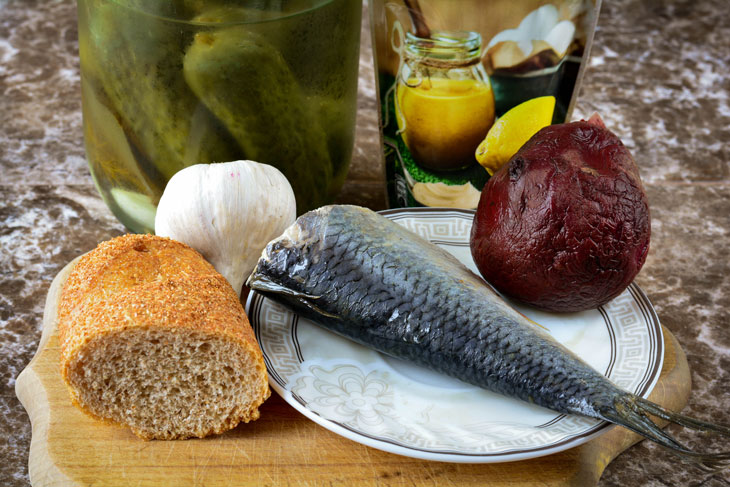 Cooking:
1. For canapes, cut the bread into small pieces, you can use squares.
Bread can be used to taste – white, black or rye.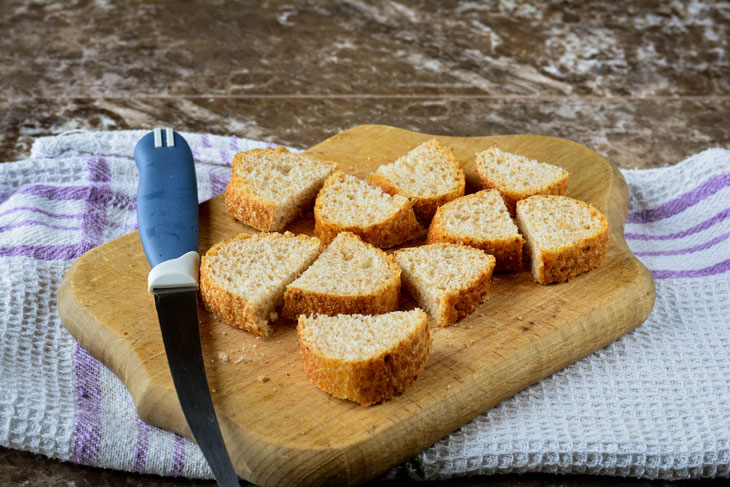 2. Peel and grate the boiled beets.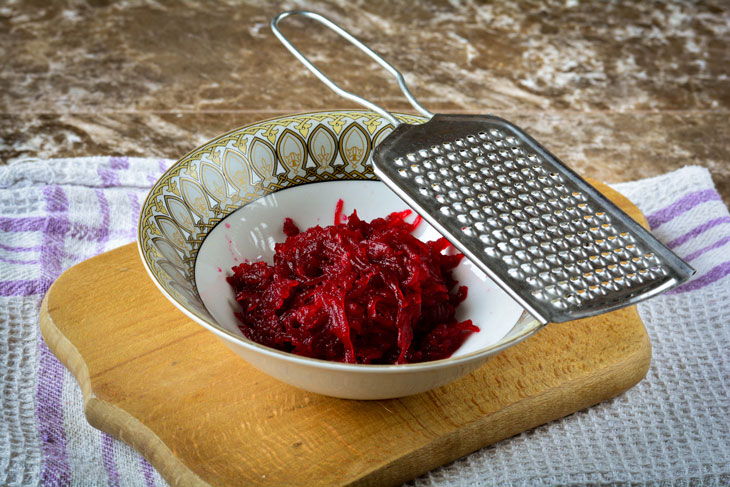 3. Grate the garlic on the same fine grater.
Garlic will give the appetizer a spicy slightly spicy taste.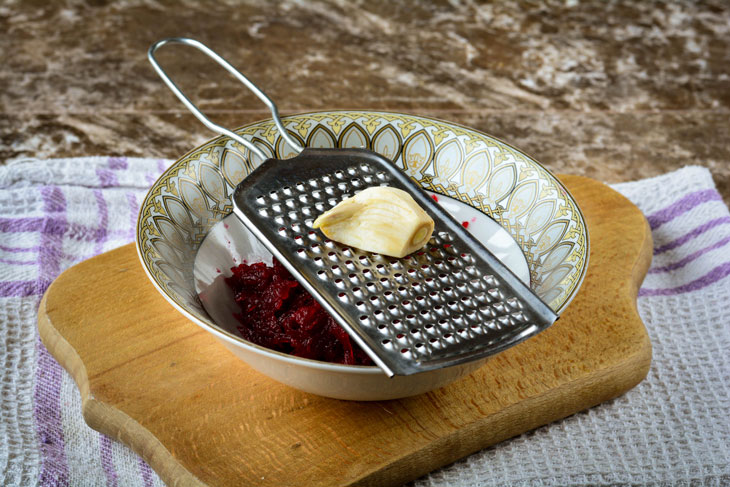 4. Add mayonnaise to beets and mix.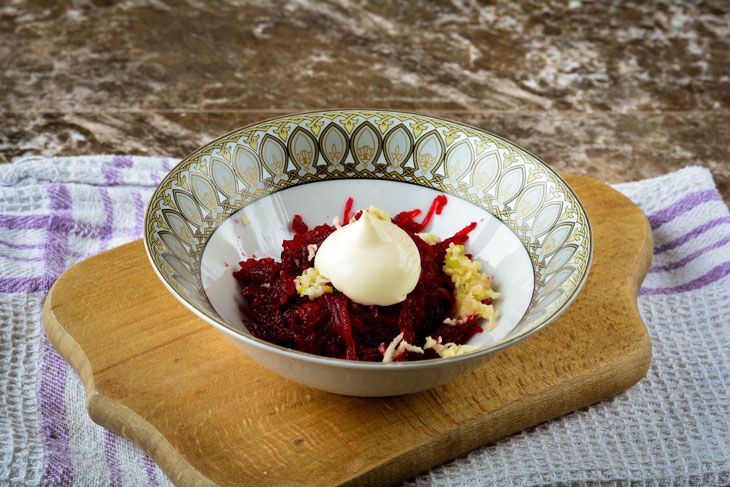 5. Cut pickled cucumbers into rings for canapes.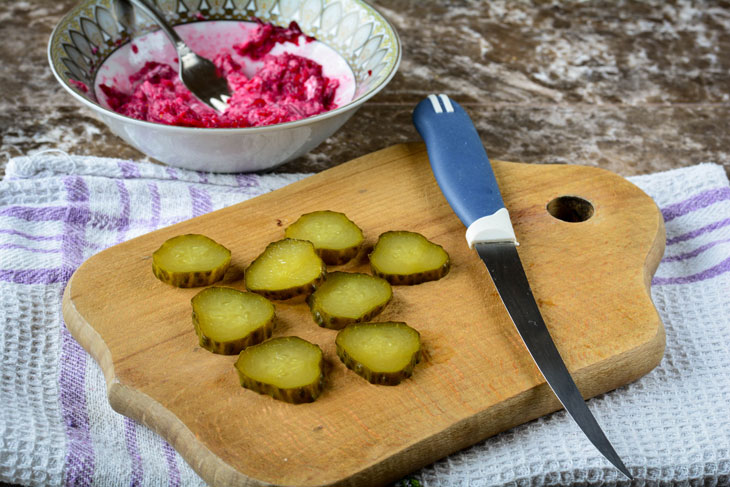 6. Peel the herring, remove the bones and cut into small pieces.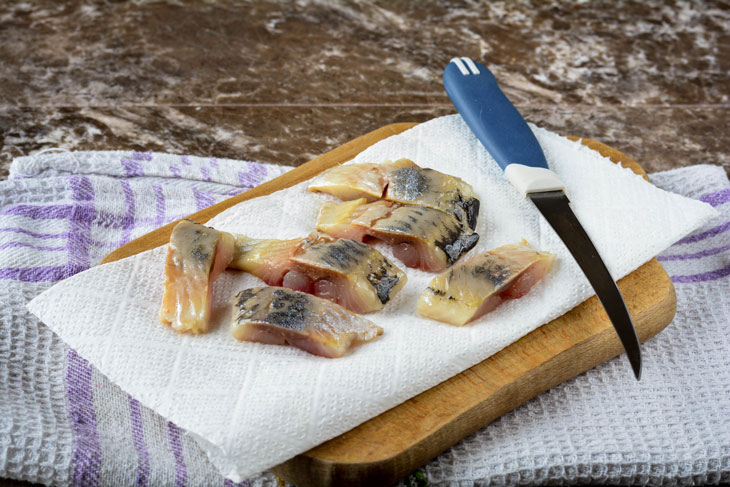 7. Put the beetroot filling on the bread, and pickle rings on top.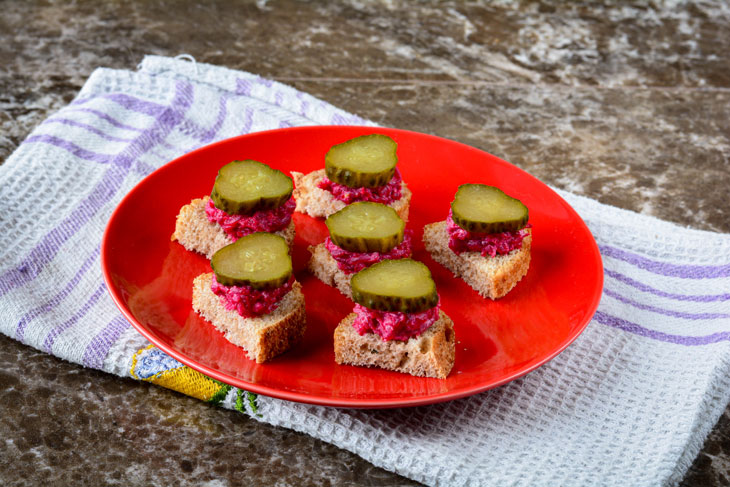 8. Put a piece of herring on top and secure the canapes with colored skewers.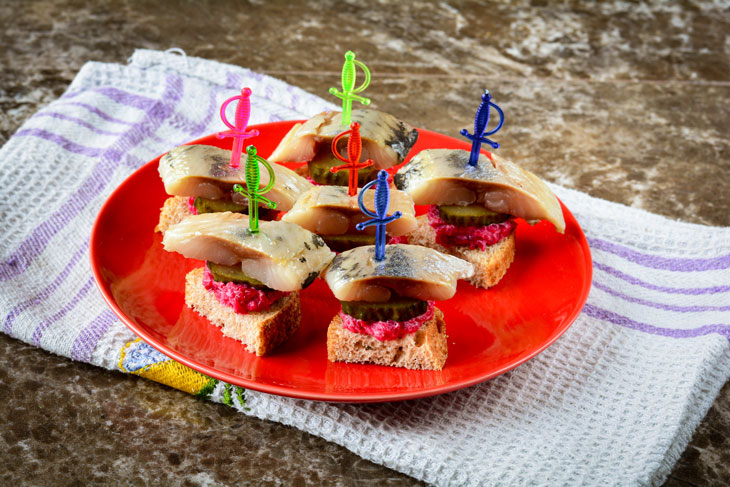 9. Decorate the finished snack with fresh herbs and you can immediately serve it to the table.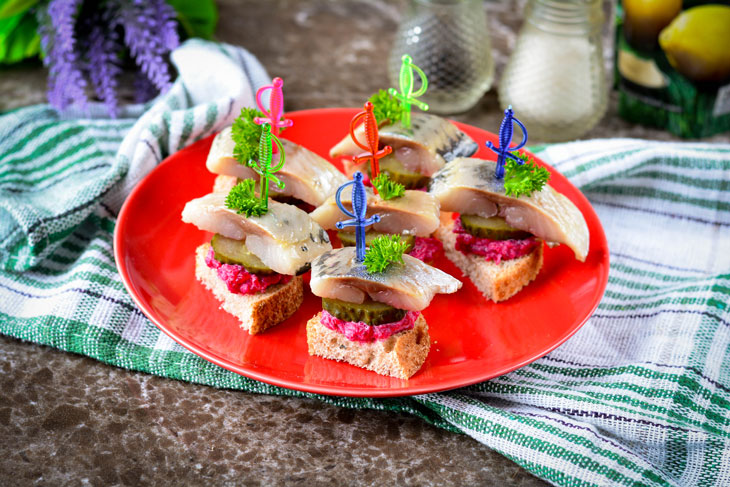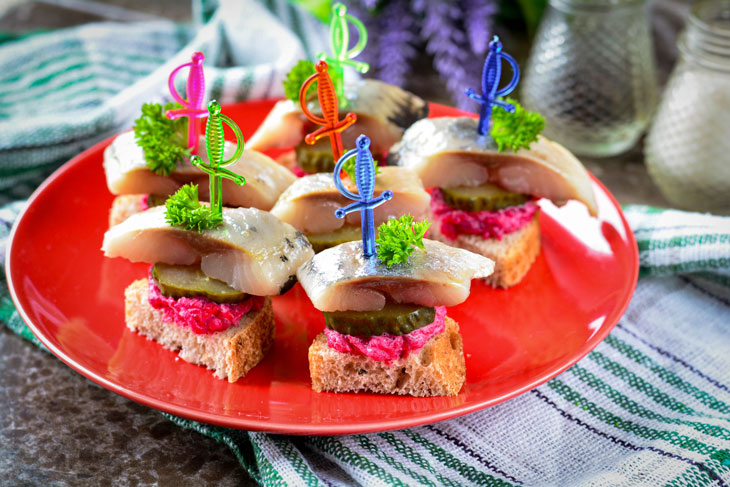 Enjoy your meal!