Belgian waffles with cheese are very satisfying and tasty. They are prepared in a special electric waffle iron, however, if there is a silicone mold of the desired shape, then you can bake them in the oven. You can serve ready-made waffles just like that or with sour cream. They also go well with any hot drinks or milk.
Belgian waffles are made with simple ingredients. Hard cheese must be taken of high quality, otherwise it will not melt, and the waffles will not come out very tasty.
Ingredients:
Egg – 1 pc.
Kefir – 0.5 tbsp.
Flour – 1 tbsp.
Salt – 1 pinch.
Sugar – 1 tbsp. l.
Soda – 0.5 tsp
Hard cheese – 30 g.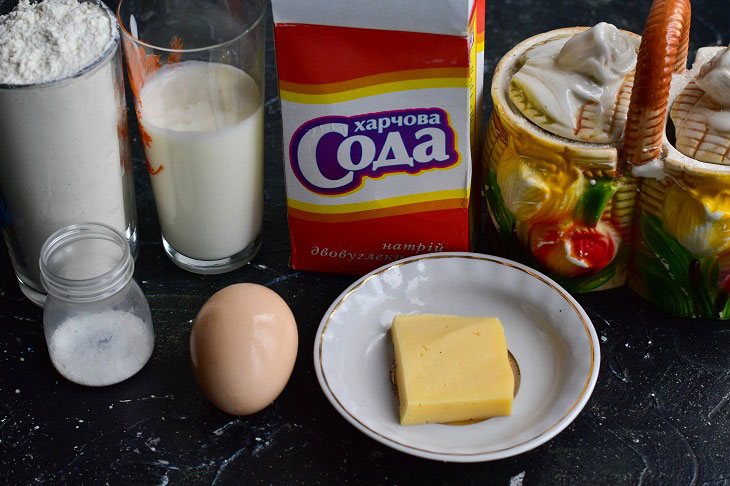 Cooking:
1. Beat a chicken egg into a plastic bowl, pour kefir into it immediately. By the way, if there is no kefir, then it can be safely replaced with sour milk. Sour cream with any percentage of fat is also suitable.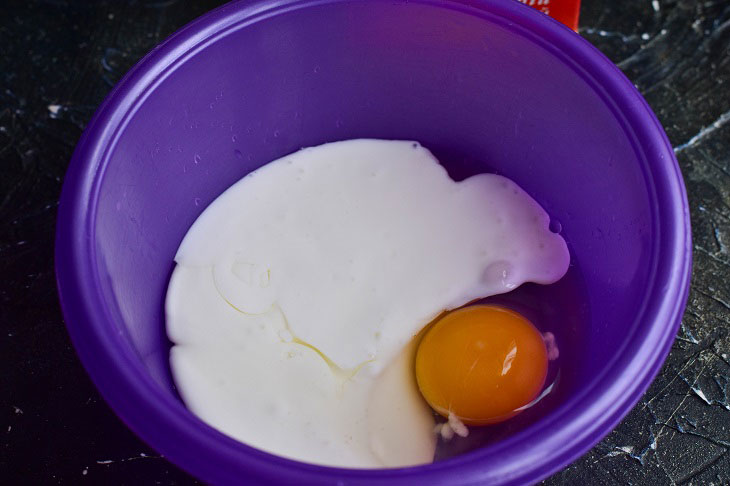 2. Add salt.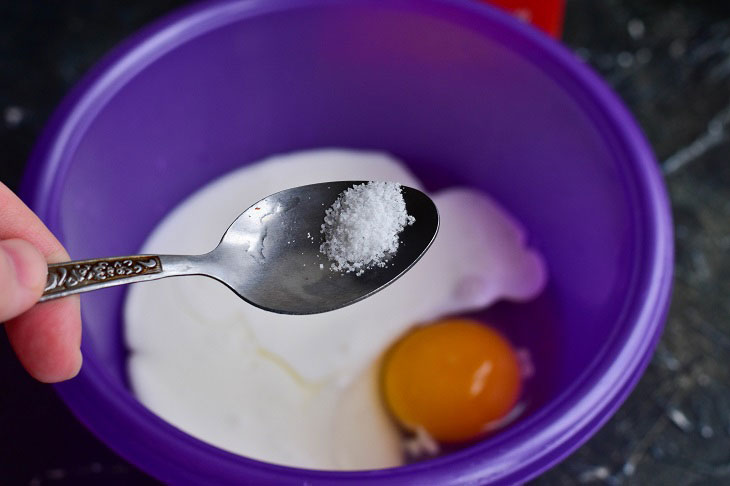 3. Add soda. You can use baking powder instead.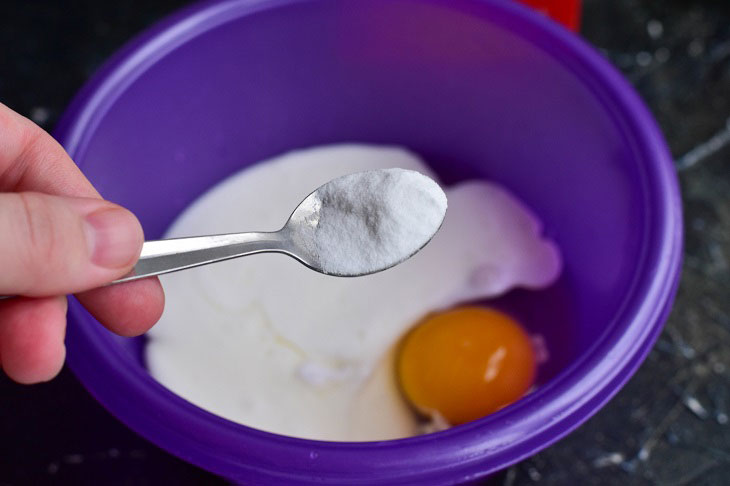 4. Add sugar.
You can reduce the amount of sugar by a third if you plan for the waffles to come out not sweet.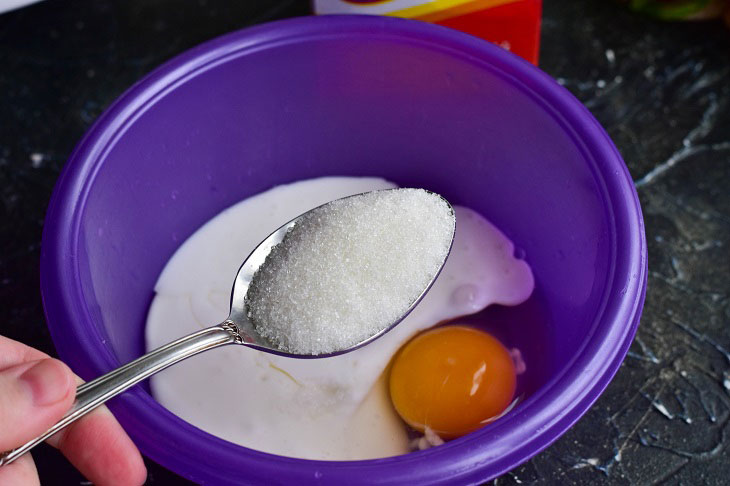 5. Mix everything very well. You can use a spoon, whisk or a mixer to mix. Then add flour.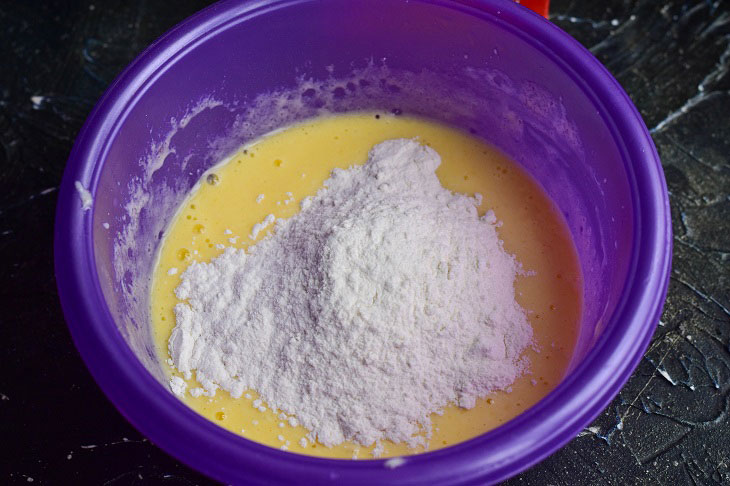 6. Now immediately grate the hard cheese.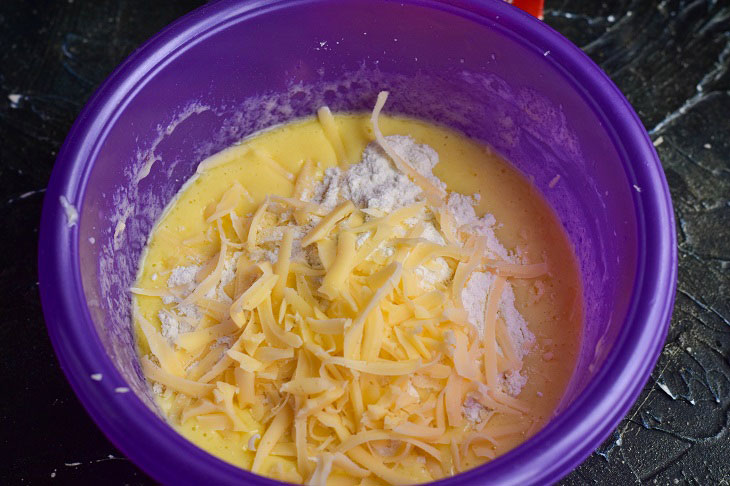 7. Mix the mass very well.
If the mass comes out too thick, then pour in a little more kefir.
Heat up the electric waffle iron. Lubricate it with a little vegetable or butter oil. It is most convenient to do this procedure with a silicone brush. Pour the batter into the waffle iron with a large spoon and smooth it out.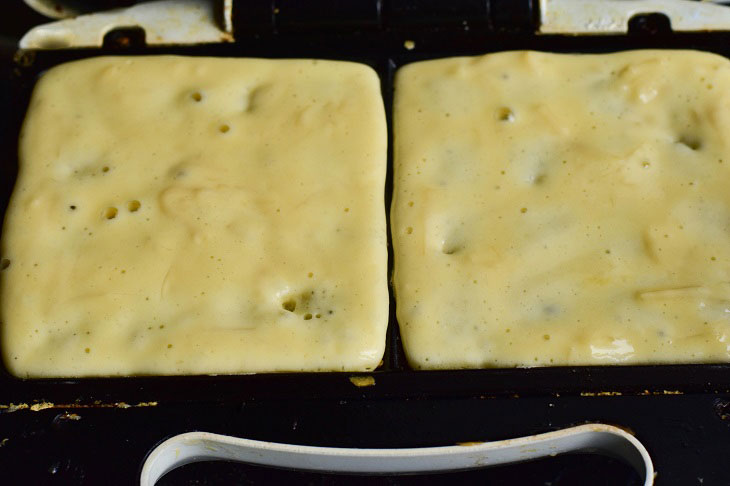 8. Fry the waffles for 1-2 minutes, the cooking time depends on the power of the specific electric waffle iron.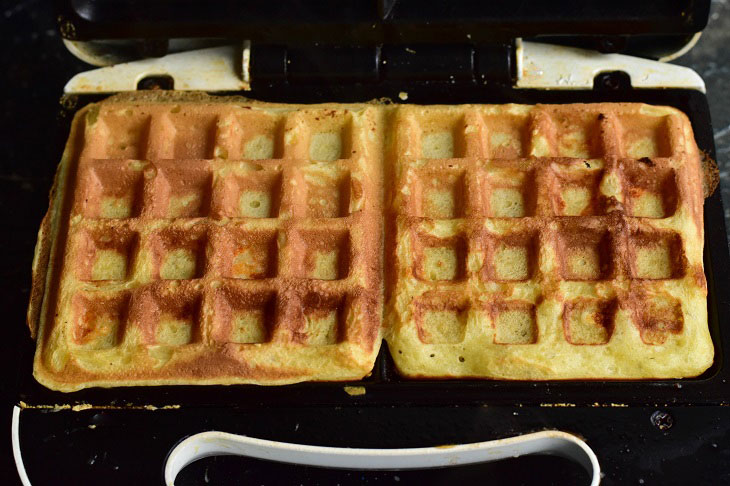 9. Put the finished Belgian waffles on a dish and serve them to the table.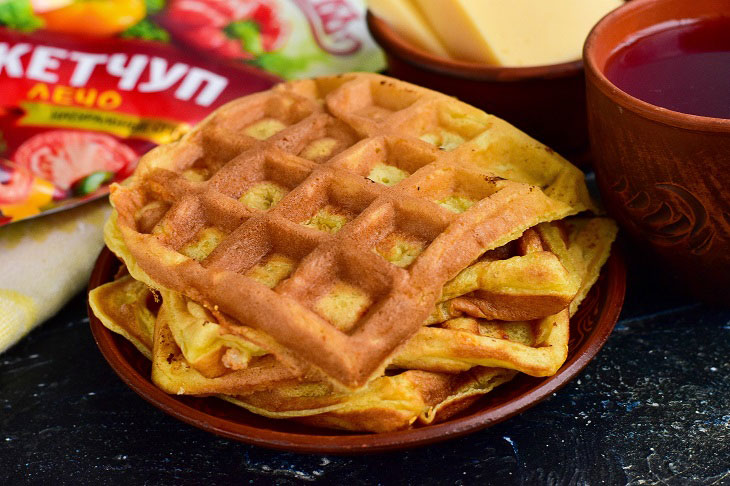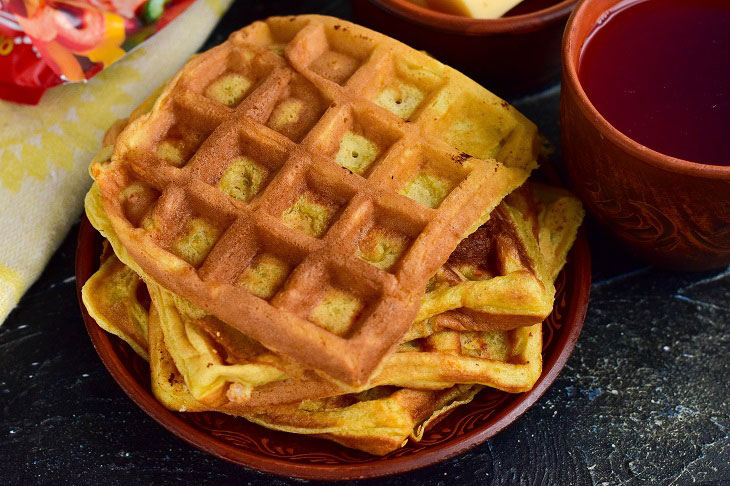 Enjoy your meal!