Homemade preparations are the most delicious. After all, they are prepared with their own hands at home from fruits that are collected from their garden. In such seamings only natural ingredients and spices. That's why they want to eat it!
This recipe for pickled tomatoes is very simple. Even a novice housewife will cope with it!
Ingredients:
For 3 l:
Vinegar – 70 ml.
Sugar – 4 tbsp. l.
Salt – 1 tbsp. l.
Sweet bell pepper – 1 pc.
Greens – to taste.
Bulb – 1 pc.
Tomatoes – 1-2 kg.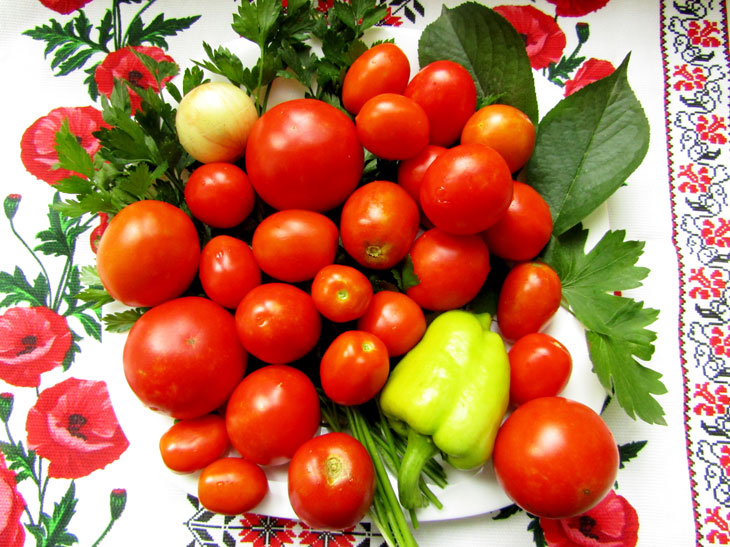 How to cook:
1. Thoroughly rinse all vegetables that will be used for harvesting for the winter.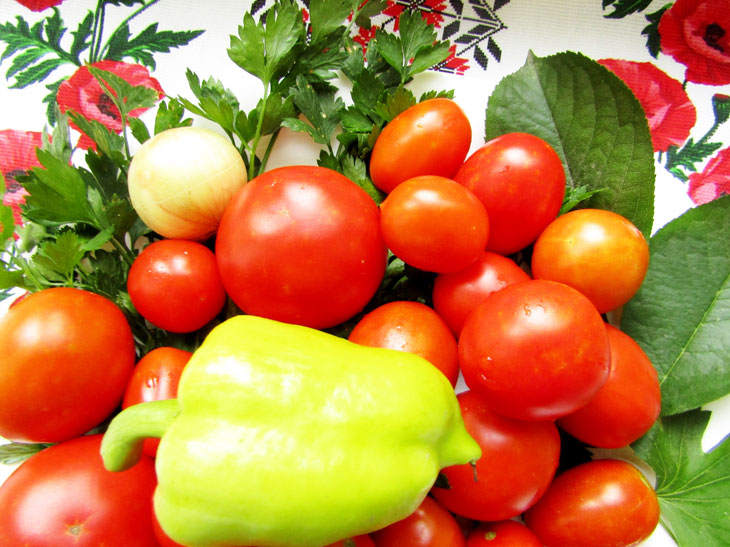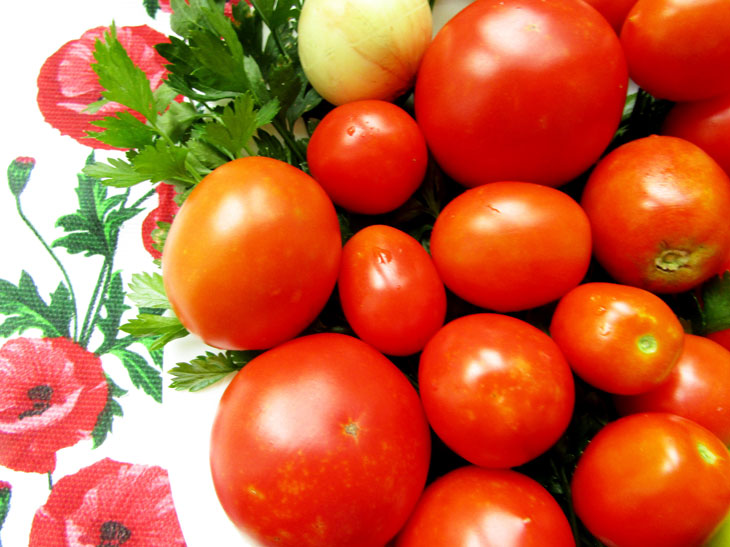 2. Peel the sweet bell pepper from the stalk and seeds. Cut into small pieces. Prepare the onion, which should be peeled and thinly cut into half rings.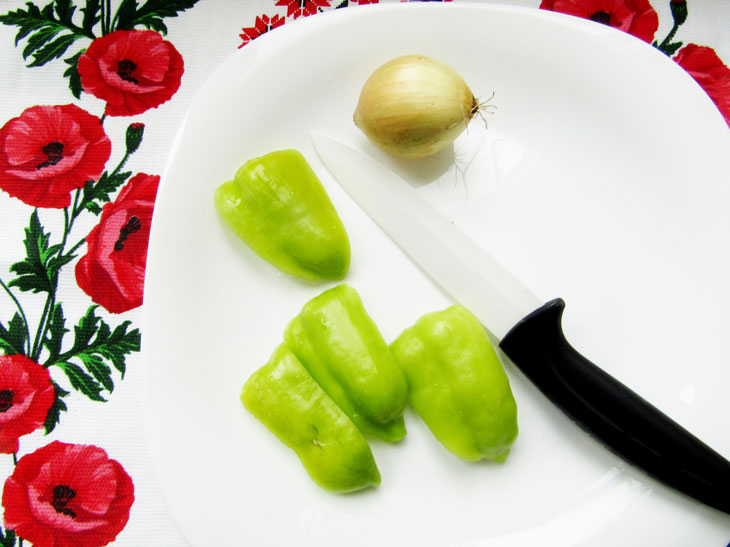 3. Place onions, dill, parsley, cherry and currant leaves, as well as tomatoes on the bottom of a 3-liter jar.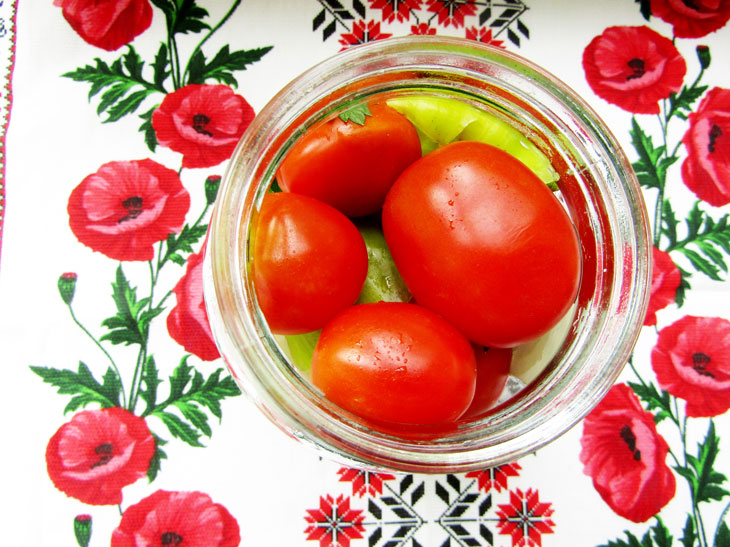 4. Pour in boiling water. Leave for 10 minutes, and after this time, drain and prepare a marinade from it. For it we use salt, vinegar and sugar.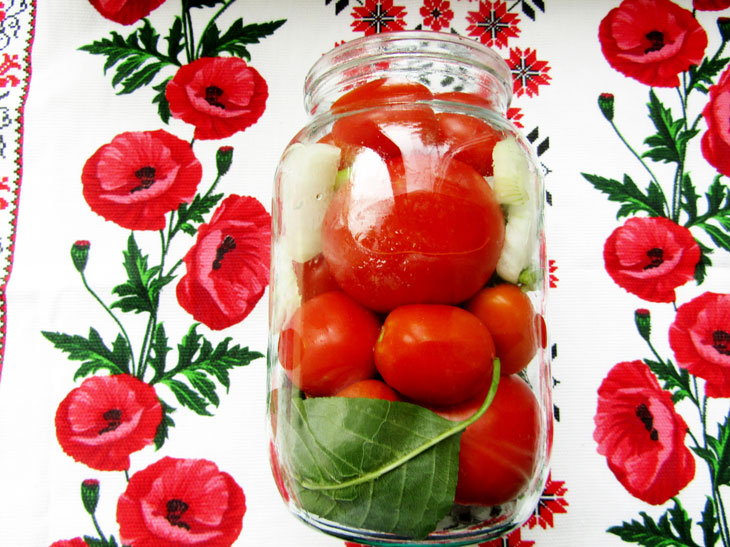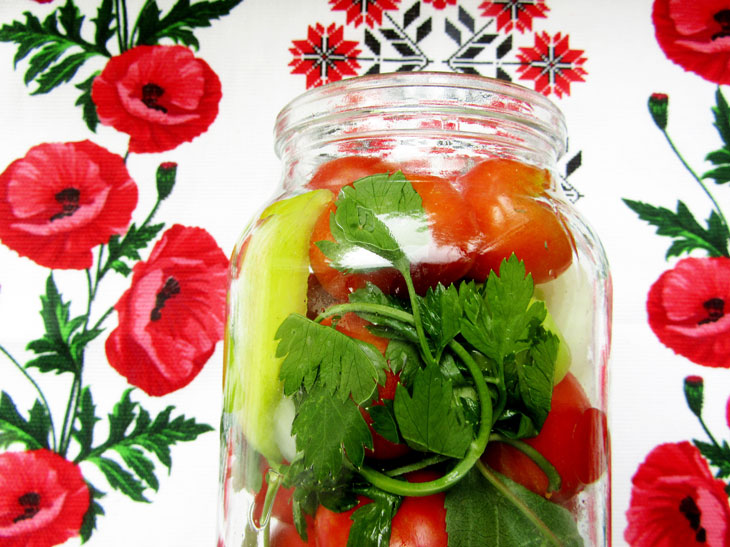 5. Boil and pour over the tomatoes 2 times. After that, cork and wrap the jar.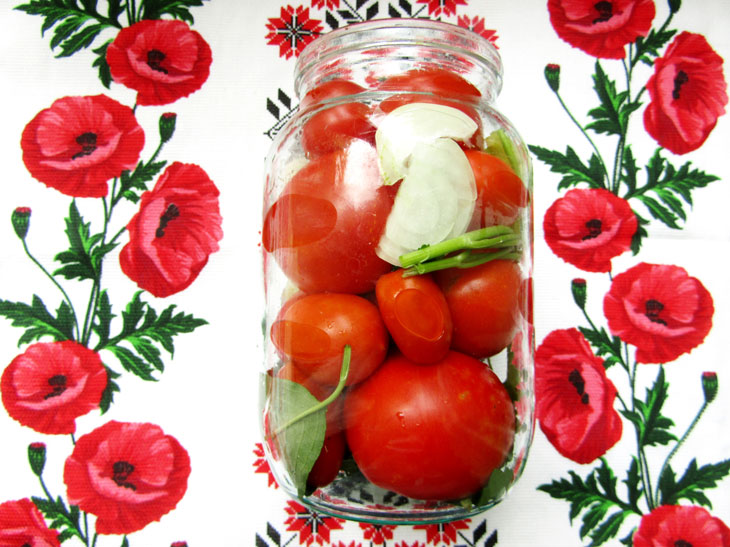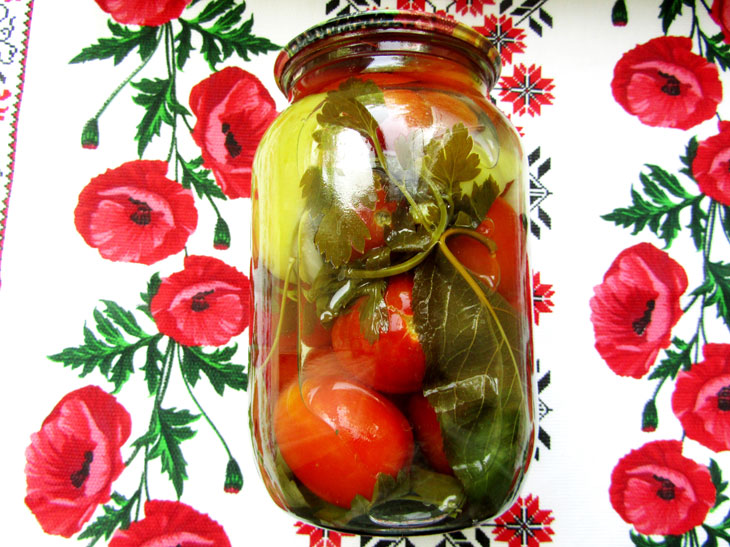 So canned tomatoes for the winter with a sweet taste are ready.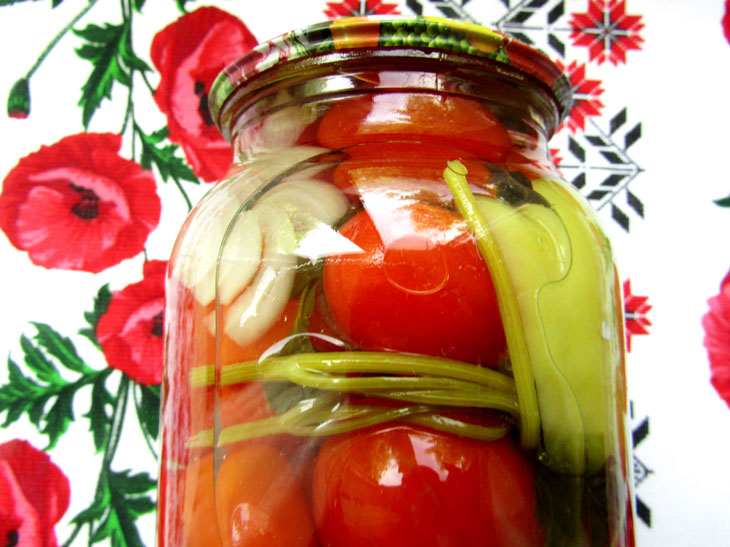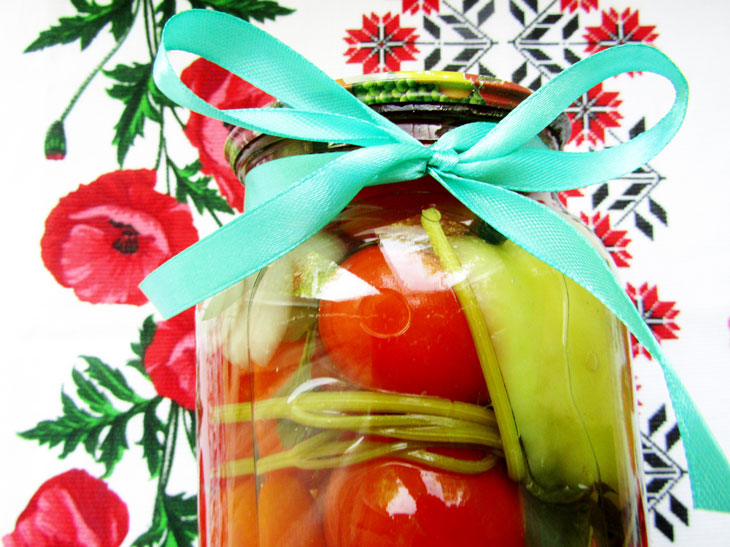 Enjoy your meal!