Strawberry jam with orange for the winter is the perfect complement to any dessert or pastry, and can also be used as a filling. But only if it's thick enough.
To cook jam, you definitely need a saucepan with a thick bottom. A heavy saucepan will do. Otherwise, the jam may stick to the bottom and burn. And even when using suitable dishes, you will need to carefully monitor the cooking process and stir the jam.
Ingredients:
Strawberries – 600 g.
Sugar – 400 g.
Orange – 1 pc.
How to cook:
1. Sort through the strawberries – use whole ripe berries. They may also be slightly dented, however, not spoiled and without an unpleasant odor (fermentation). Using a kitchen scale or measuring cup, measure out the desired amount of sugar.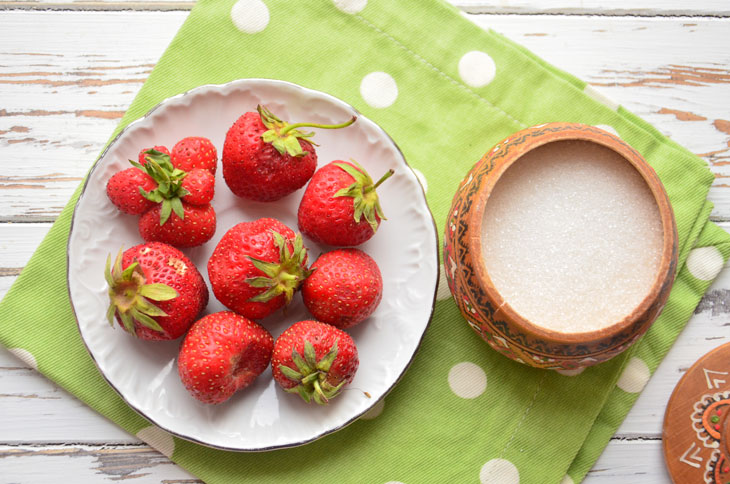 2. Wash the strawberries thoroughly, tear off the sepals. Place the berry in a blender bowl or use a glass and an immersion blender. Grind the berry for 3-4 minutes at high speed. You should get an incredibly fragrant, homogeneous strawberry mass.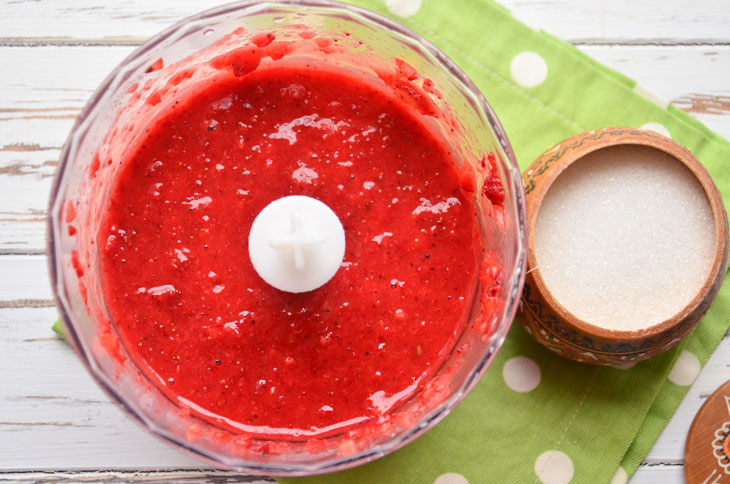 3. Pour the strawberry puree into a saucepan. Send sugar there. Optionally, you can add 3-4 pinches of ground cinnamon – the jam will turn out even more fragrant. Put the saucepan on the stove and start cooking the jam over low heat, covering it with a lid.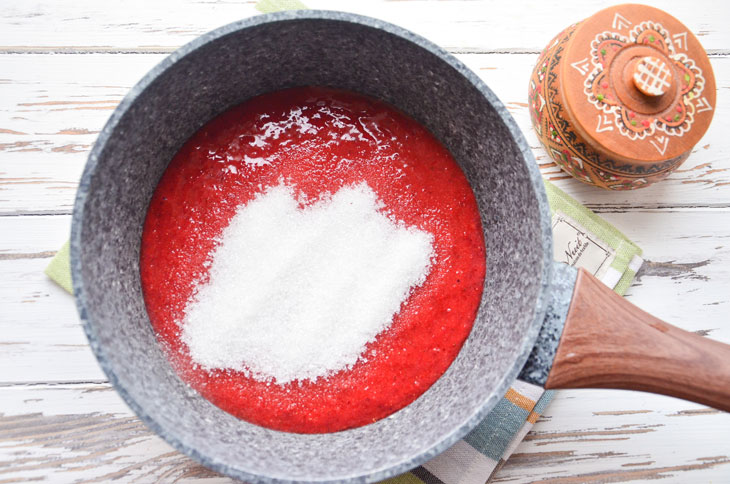 4. Scald the orange with boiling water. Using a regular or special grater, remove the zest.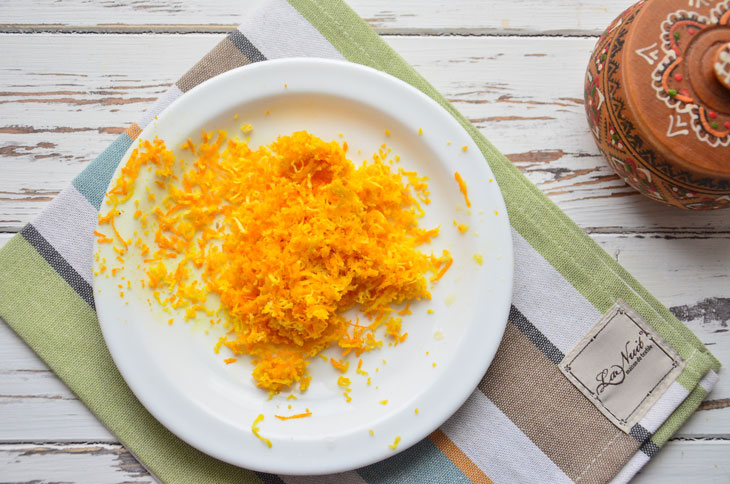 5. After 10-15 minutes of cooking, send the zest to the saucepan, pour the juice of one orange there. Stir and continue to cook the jam over very low heat, stirring.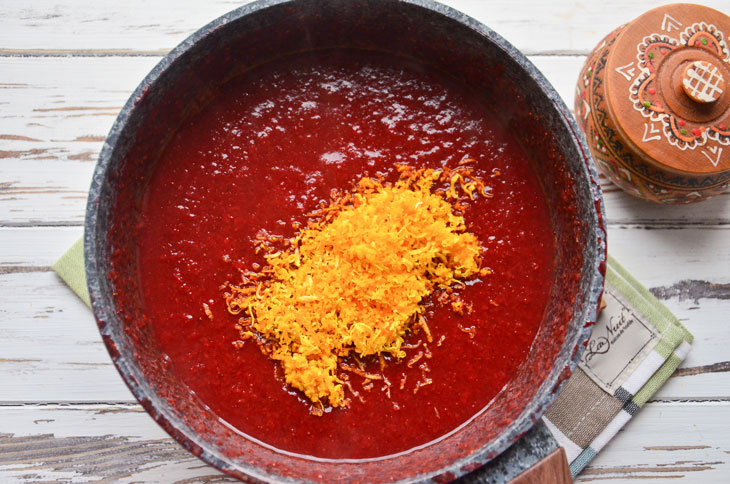 6. After 30-40 minutes, the jam will thicken and it will be possible to decompose it into sterile jars.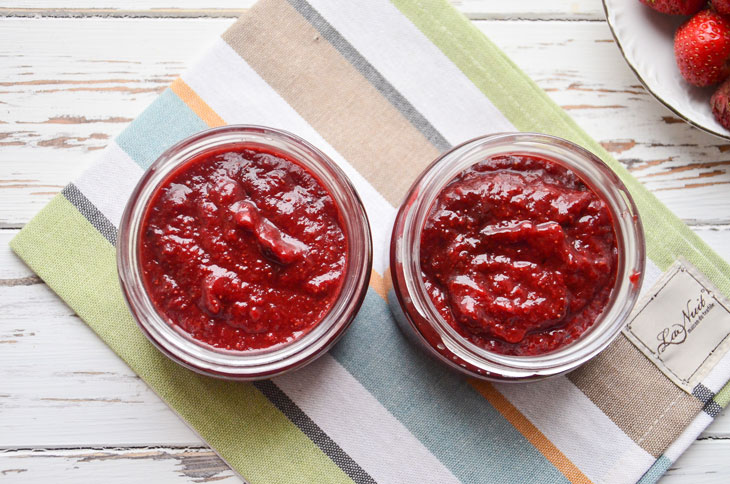 7. Screw the workpiece with sterile lids, turn over and cover with a blanket until it cools completely.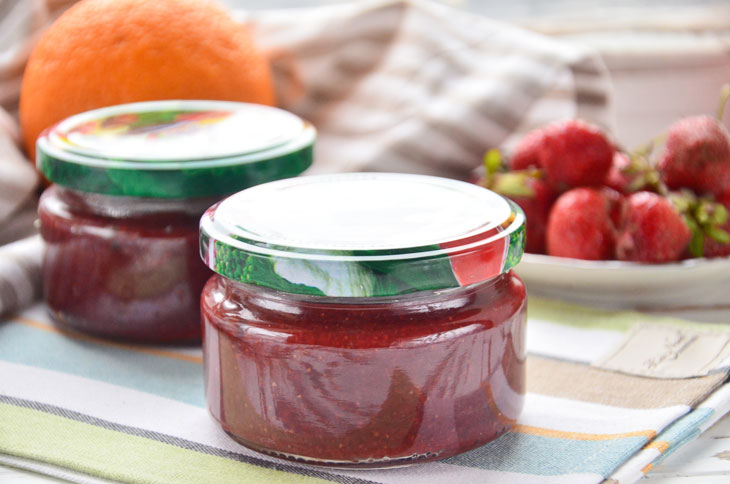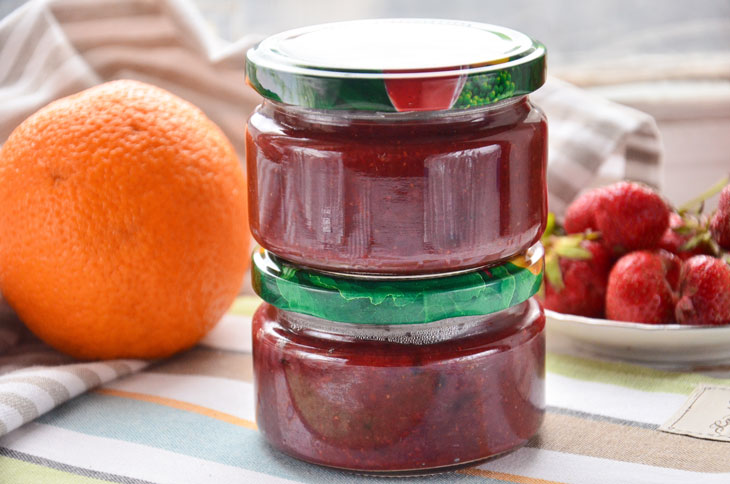 Enjoy your meal!