Sometimes you really want something tasty and original, but there is absolutely no complete set of ingredients for any dish in the refrigerator. It does not matter, because there are salads that are so easy to prepare, but at the same time very tasty. Here, for example, a salad of carrots and apples – it seems that these two ingredients are completely incompatible with each other, but if you take a juicy apple and no less juicy and sweet carrots, you can get an incredibly tasty and very healthy salad that will be enjoyed not only adults, but also children.
It is best to use homemade products from your garden, if possible, because it is in them that you can be one hundred percent sure that there are no harmful substances and chemicals. These two products are very useful, carrots have a huge amount of precious vitamin A, and apples are rich in iron, which is so necessary for every person. Therefore, while the summer is not quite over yet, you can enjoy a healthy and tasty salad.
Ingredients:
Apple – 3 pcs.
Sour cream – 50 g.
Carrot – 1 pc.
Sugar – 20 g.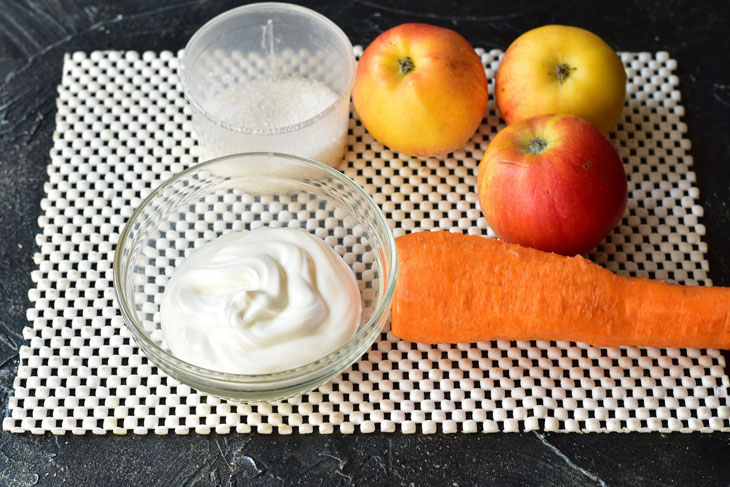 How to cook:
1. Carrots must be peeled and washed well under running water. Next, grate it on a grater to make it more beautiful, it is better to use a Korean carrot grater, so it will be chopped into neat thin sticks. Shredded carrots can be sent to a small salad bowl.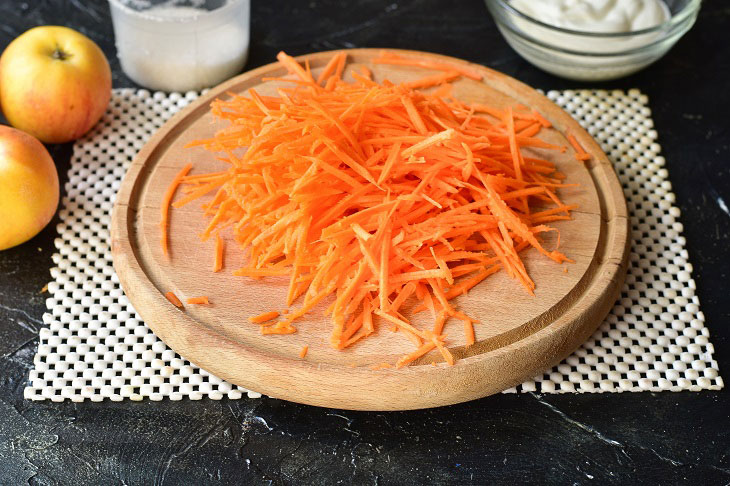 2. The apple must be peeled with a sharp knife, remove the tail. Next, grate the apple on a coarse grater.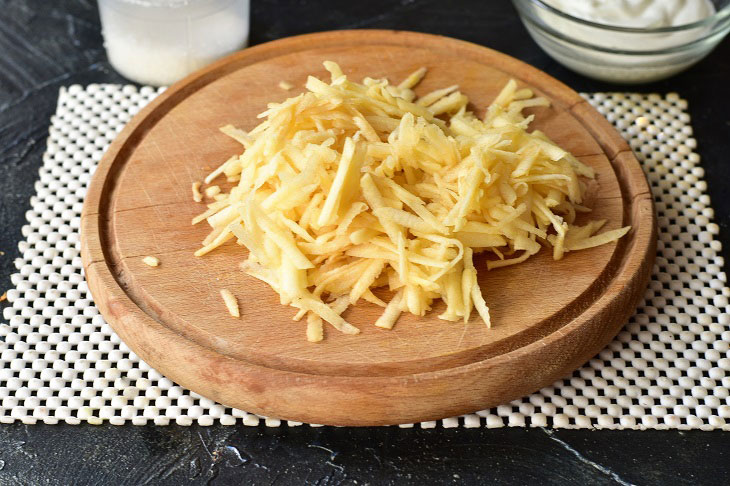 3. Add apple to carrots.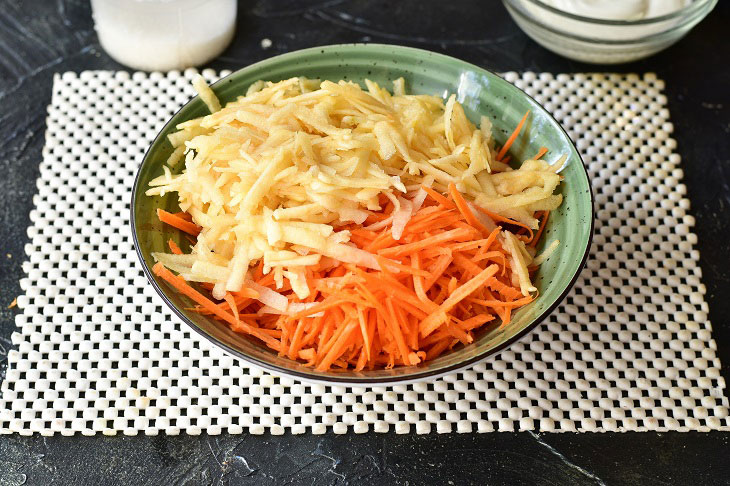 4. After that add sour cream.
Sour cream can be used with any percentage of fat content if desired.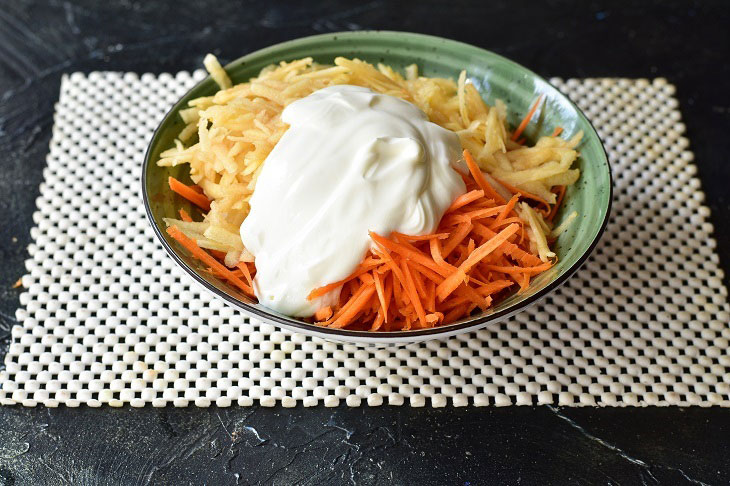 5. Add sugar.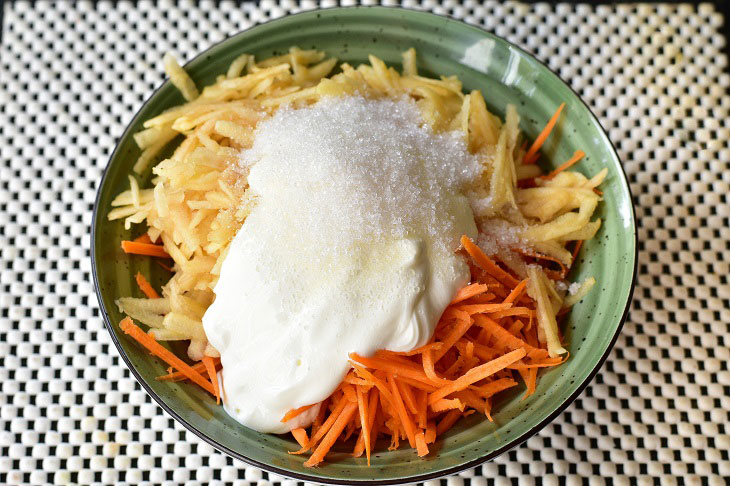 6. Mix well to completely dissolve the sugar.
It is best to serve such a salad on the table immediately after preparation, as the apple juice will drain and the dish will not have its original taste and appearance. Such a tasty and healthy salad is suitable not only as a breakfast, it can be served on a festive table, it is even perfect for a children's birthday, because everyone will be delighted with it.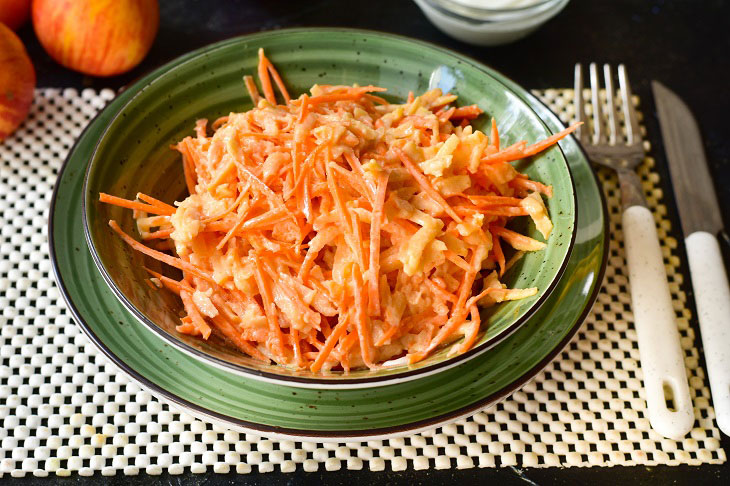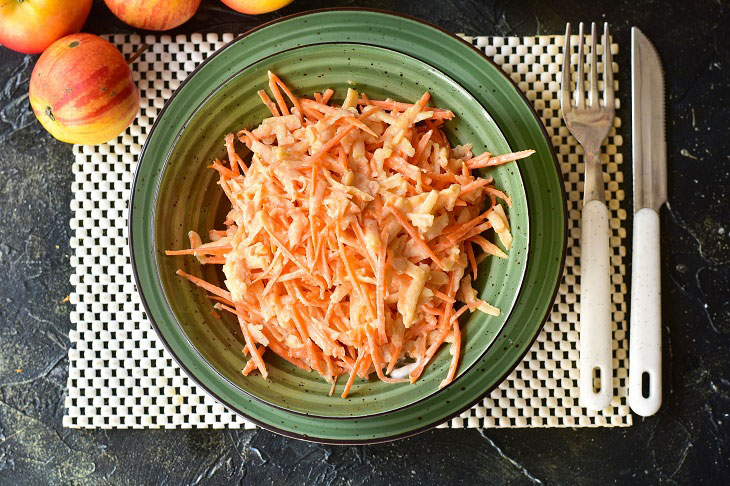 Enjoy your meal!