In order to diversify the festive menu, we offer you another recipe for Ukrainian cuisine – Bukovyna salad. The taste of this dish is in many ways reminiscent of every1's favorite Olivier. The basis of the salad is boiled vegetables (potatoes, carrots) and canned peas. In addition to these vegetables, the salad includes sweet bell peppers. You can use fresh, pickled, baked or dried vegetables. It is important that the pepper is a bright color.
For the Bukovyna salad, you will need smoked sausage with finely chopped bacon, preferably not hard, medium salinity, with a meat composition. A special, recognizable taste, spring freshness and juiciness is given to the dish by green onions. For dressing, you can use traditional mayonnaise, a complex sauce of sour cream, raw egg yolk and lemon juice, or a mix of grain mustard and sour cream of your choice. Fans of spicy and unusual flavors can season the dish with garlic or soy mayonnaise.
The salad is prepared very quickly, especially if you boil potatoes and carrots the day before.
Ingredients:
Smoked sausage – 250 g.
Potato – 380 g.
Peas – 140 g.
Carrots – 260 g.
Bulgarian pepper – 110 g.
Green onions – 80 g.
Salt, pepper – to taste.
Mayonnaise – 60 ml.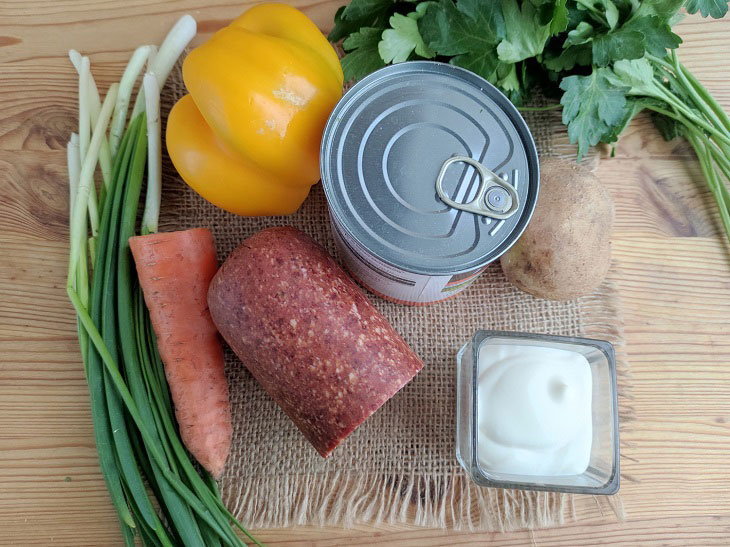 How to cook:
1. Clean the sausage from the packaging and cut into small cubes. Put the sausage in a bowl.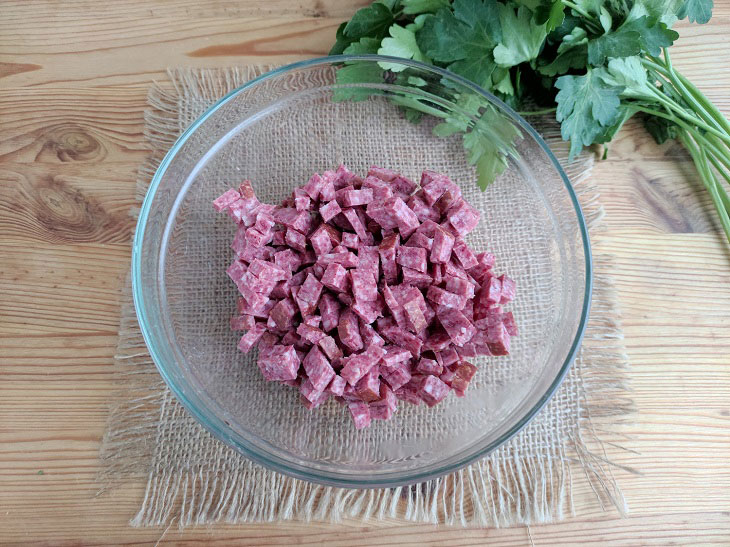 2. Boil carrots until soft. Remove skin from carrots. Shred the vegetable using a vegetable cutting net.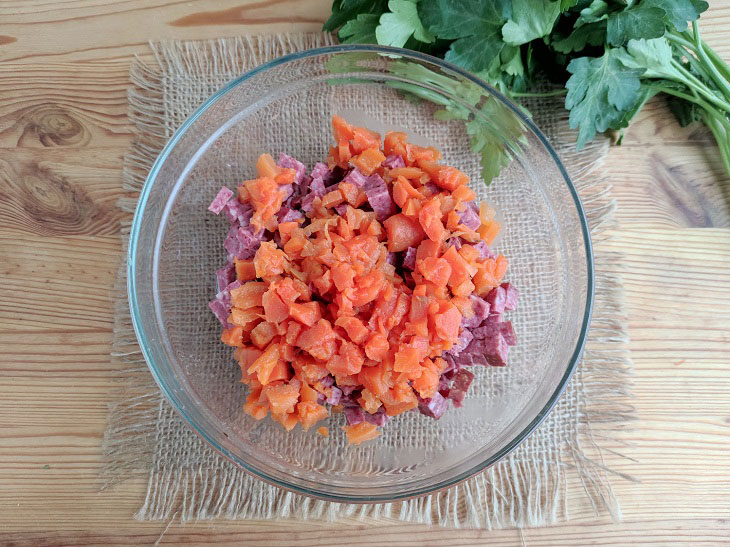 3. Peel the sweet pepper from the insides of the seeds, cut into small pieces. Lay out to the rest of the comp1nts.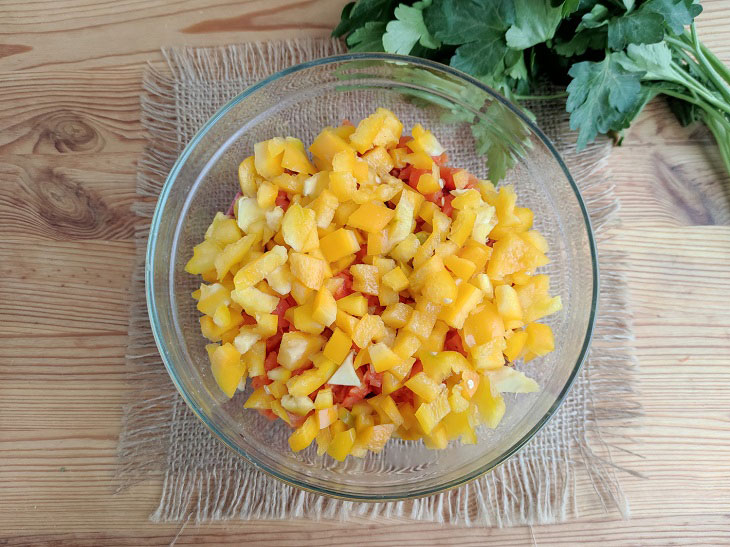 4. Throw the peas on a sieve, remove excess liquid. Place in a bowl.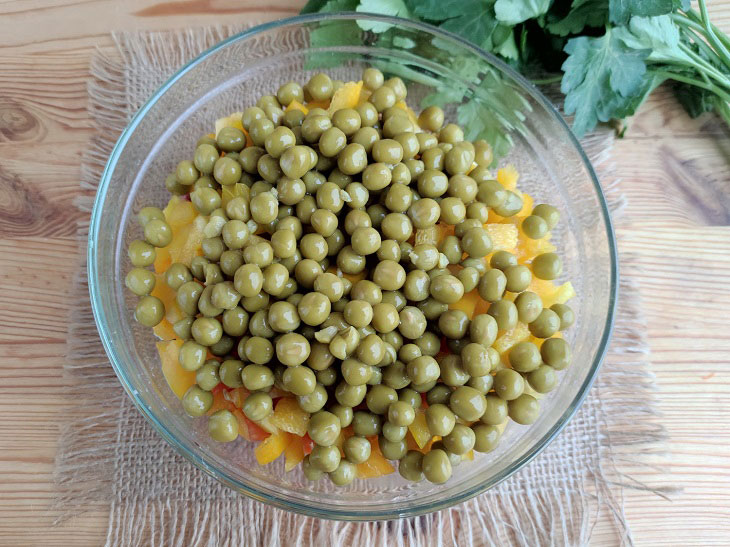 5. Wash green onions with cold water, dry, cut as small as possible.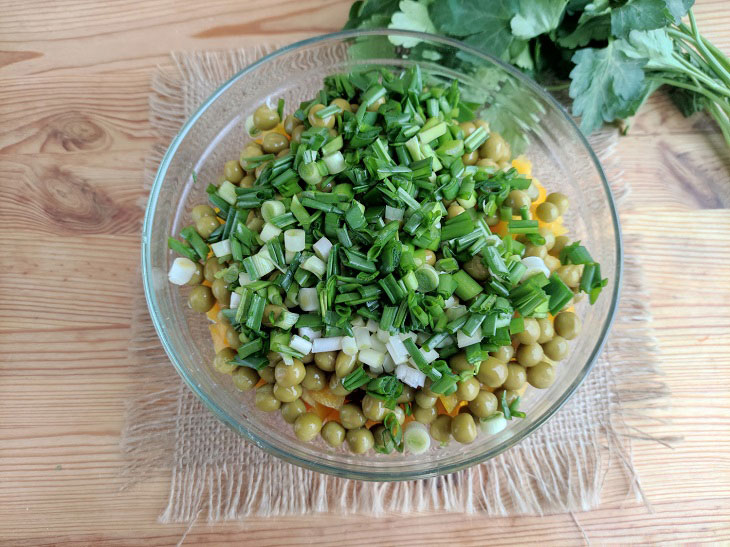 6. Grind boiled and peeled potatoes with a mesh and put in a bowl.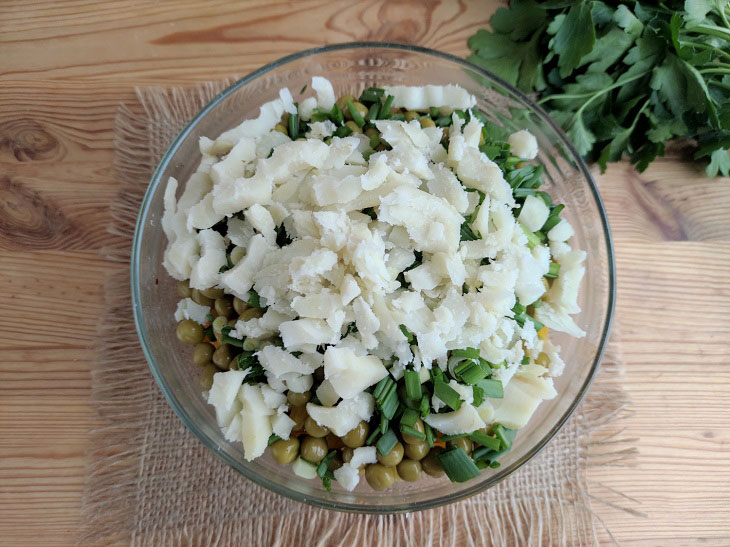 7. Add salt, pepper and mayonnaise. Salt should be used with caution, given the degree of salinity of the sausage. Mix the ingredients and leave for half an hour.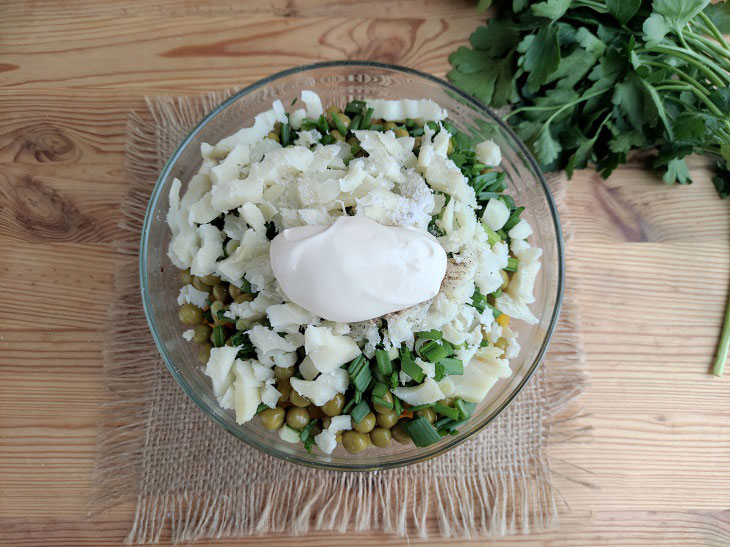 8. Put the dish in a deep salad bowl, do not particularly decorate and serve.
The salad looks interesting and has an unbanal pleasant taste. Even capricious gourmets will appreciate it. You can store the dish in a closed container in the refrigerator for three days.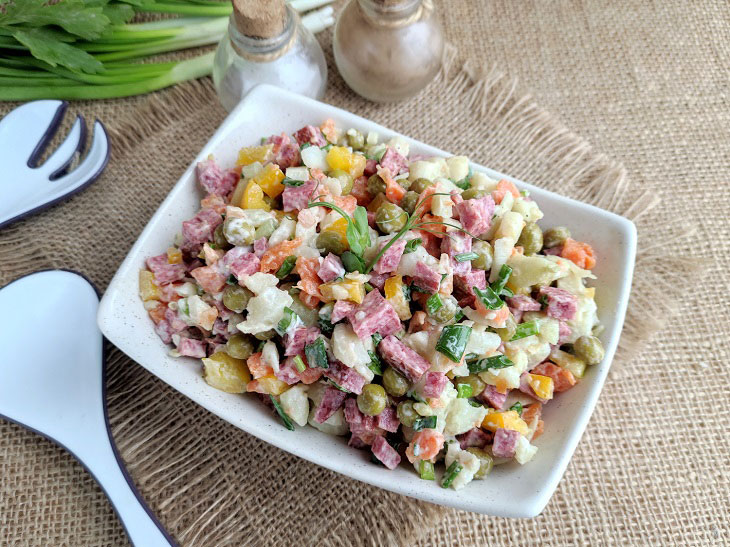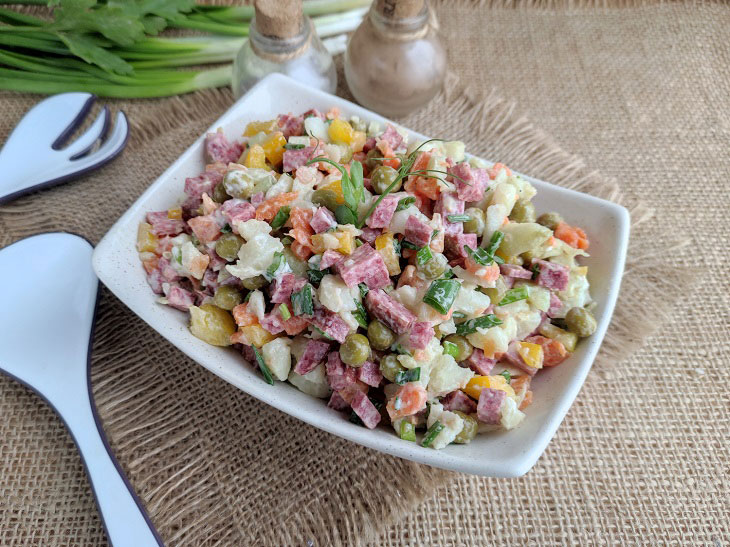 Bon Appetit!