Quick snacks from available products will help you out in case of unexpected guests, diversify the daily and festive menu and are suitable for an aperitif or buffet. One of the universal snack foods is cheese. It can be cut into small cubes for a cheese plate, strung on skewers with vegetables, grapes, or served hot – fried in batter.
Grilled cheese is the best snack for dry white wine or beer. For the recipe, high-quality cheese is ideal, with a classic taste, medium salinity, with a dense structure and a fat content of 50%. In order to prevent the cheese from leaking out and not losing its shape, use egg batter and double breading. Be sure to cut the product with a thickness of at least 1 cm. White bread crumbs, instant corn grits, flour with spices in various versions and combinations are suitable for breading. We used wheat crackers, and added spices to the egg batter.
For supporters of a healthy diet, cheese in batter can be baked in the oven.
Ingredients:
Cheese – 220 g.
Egg – 1 pc.
Vegetable oil – 70 ml.
Wheat crackers – 100 g.
Paprika – 3 g.
Khmeli-suneli – 5 g.
Salt – a pinch.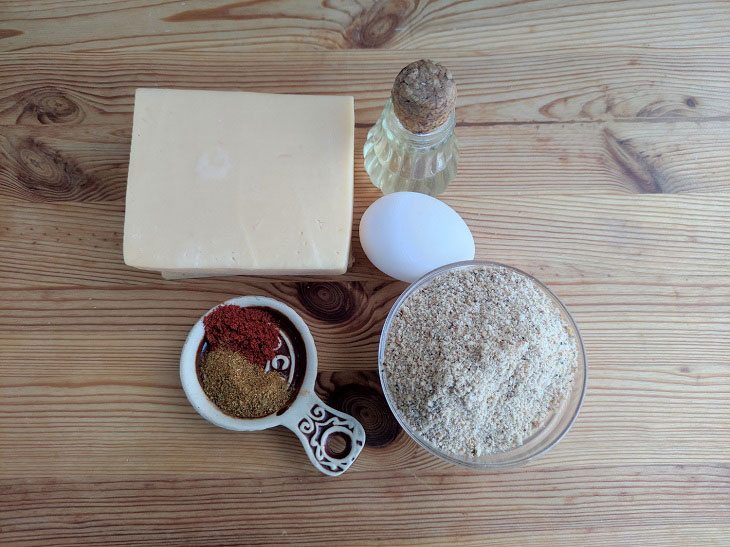 How to cook:
1. Cut the cheese into sticks about 4 cm long. If desired, you can give the pieces any shape – triangles, squares, rhombuses.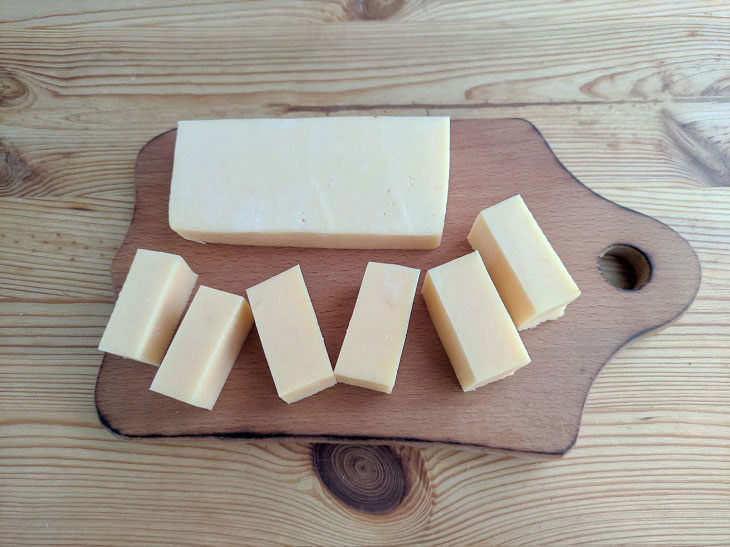 2. Crack the egg into a bowl, add salt and spices. Beat the mass with a fork until smooth.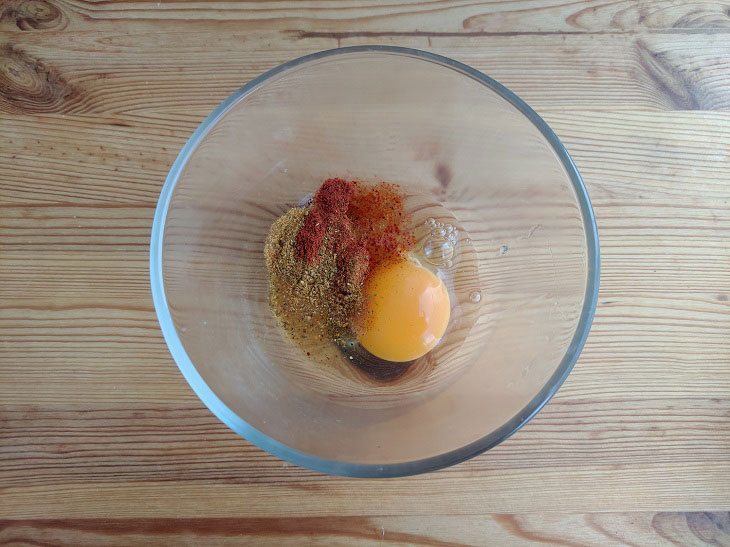 3. Dip the sticks in the egg batter on all sides.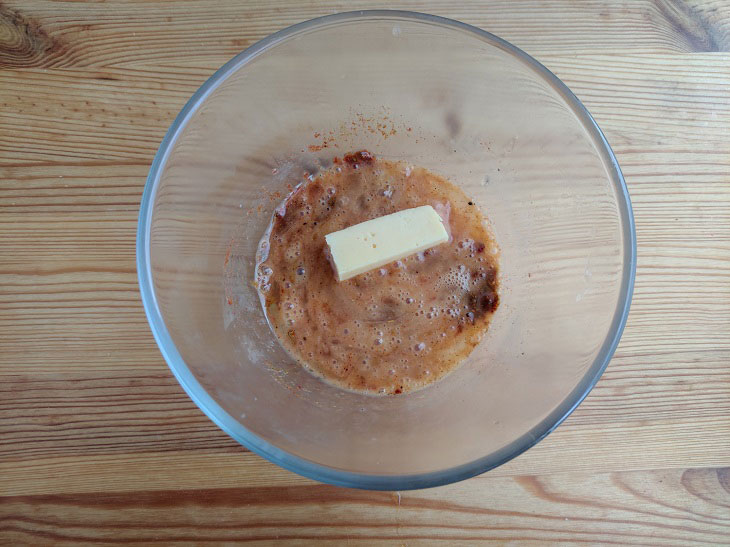 4. Pour crackers on a flat plate, roll the moistened cheese on all sides in breadcrumbs (do not forget about the ends).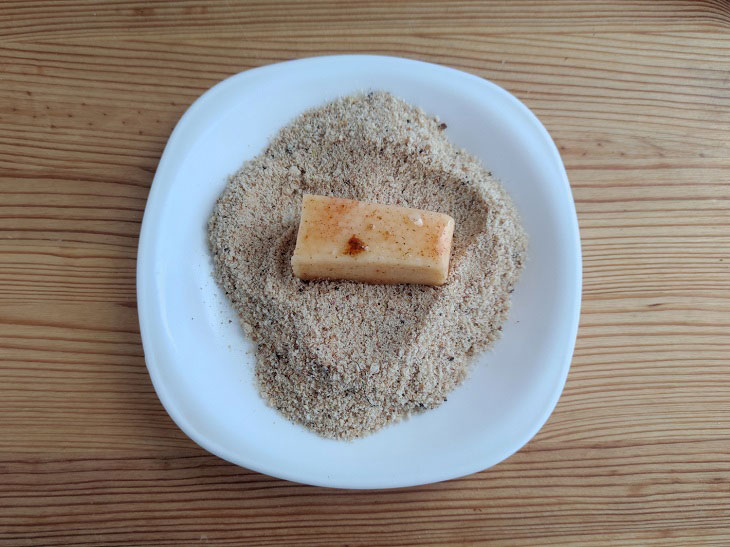 5. Re-transfer the cheese into the egg mass and sprinkle with breadcrumbs.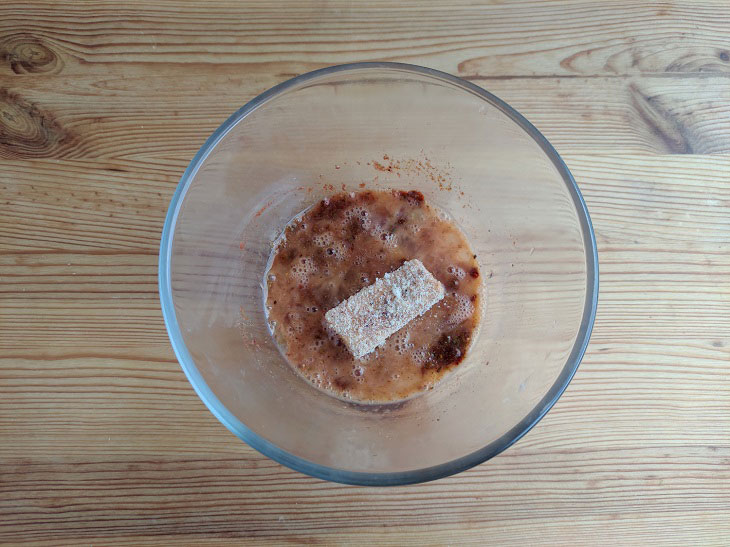 6. Heat vegetable oil in a frying pan, put the prepared cheese.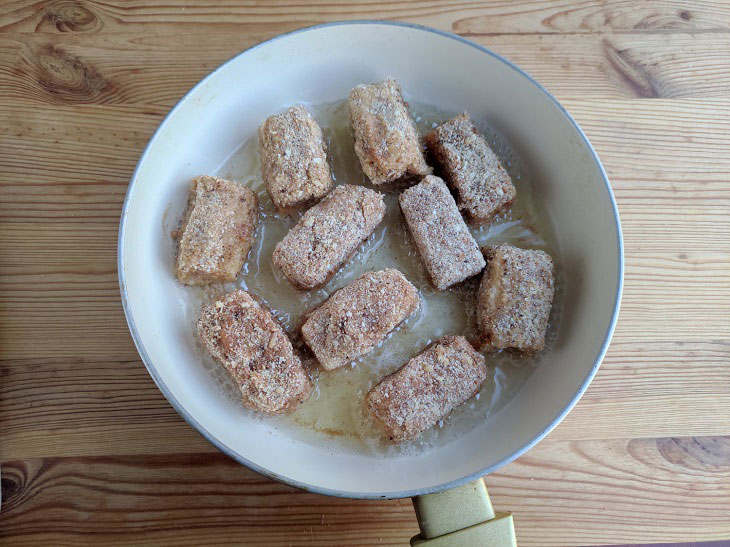 7. Fry products on all sides over medium heat.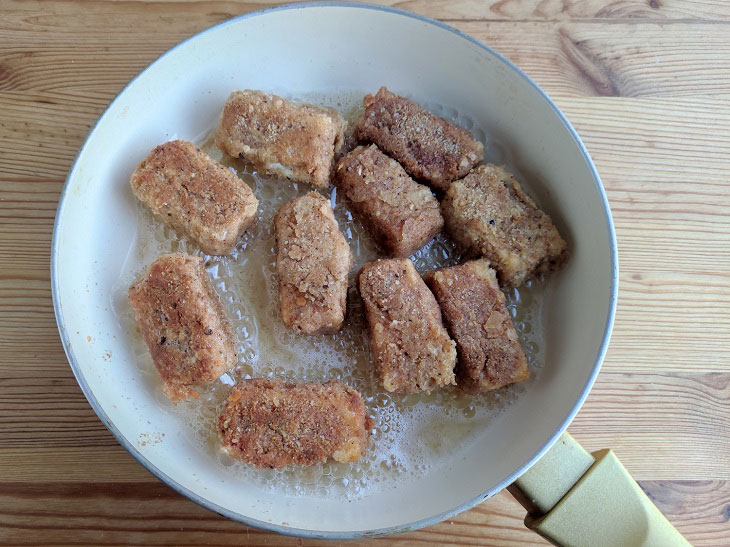 8. Transfer the finished cheese to a paper towel to remove excess fat.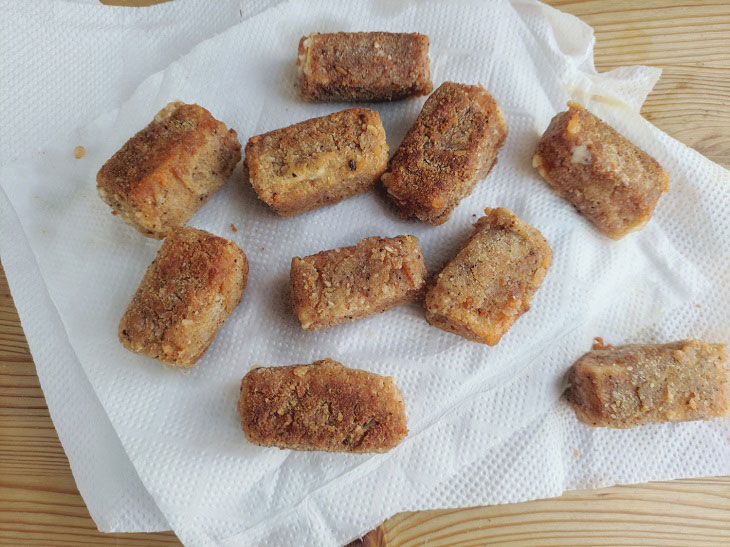 9. Place the battered cheese on a serving plate. Serve with tomato sauce and fresh herbs.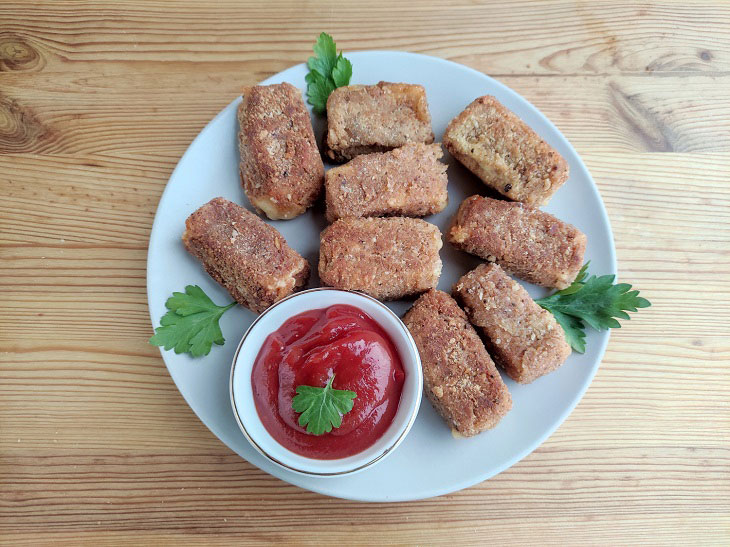 The snack turns out to be the most delicious, with a pleasant aroma and with a crispy crust. When hot, the cheese stretches. When cooled, the taste of fried cheese becomes more concentrated. The dish can be heated in a microwave oven.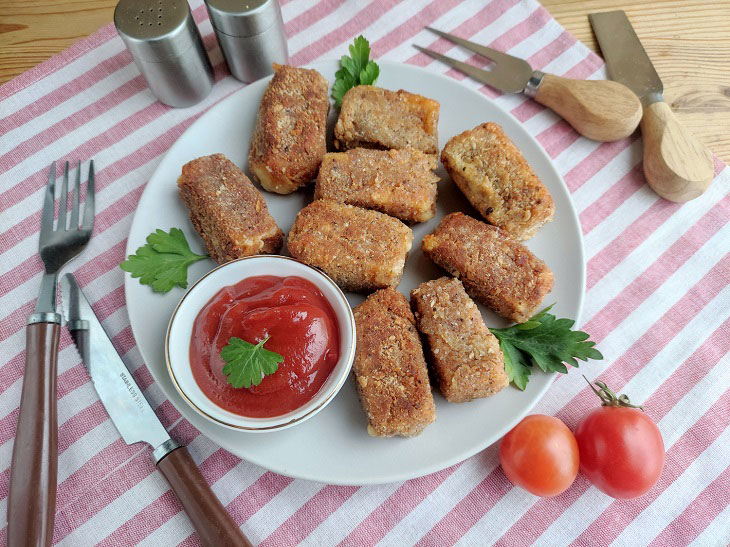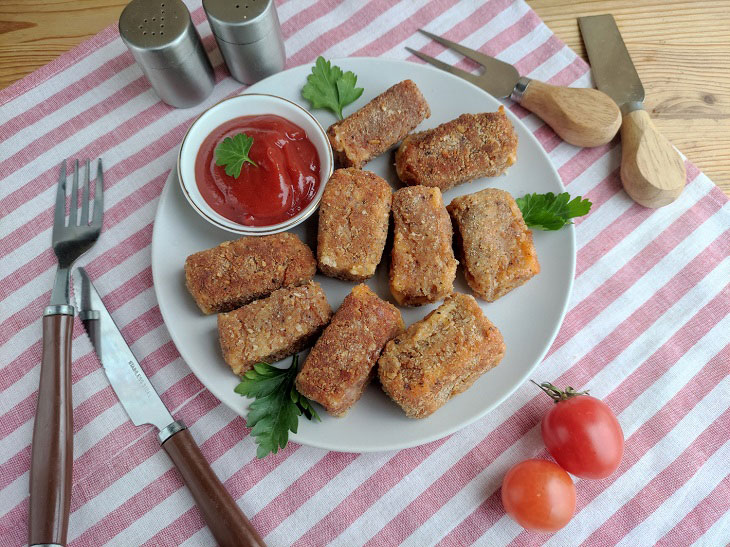 Bon appetit!