Cucumbers in a spicy marinade are an easy way to get a great savory snack for meat or a side dish. The more time cucumber slices spend in a spicy fragrant liquid, the brighter and richer their taste will be. Therefore, it is ideal to leave a small part of the prepared snack for tasting immediately, and send a part to a cold place and compare after a few hours. The marinade can be made moderately spicy or completely hot – it's all about hot peppers and garlic.
Ingredients:
Fresh cucumbers – 3 pcs.
Garlic – 2-3 cloves.
Soy sauce – 4 tbsp. l.
Apple cider vinegar – 1 tbsp. l.
Vegetable oil – 2 tbsp. l.
Sugar – 3 pinches.
Hot pepper – ½ pc.
How to cook:
1. You will need medium-sized cucumbers, not too late, otherwise you will have to remove the middle with hard seeds. Rinse vegetables with cool water.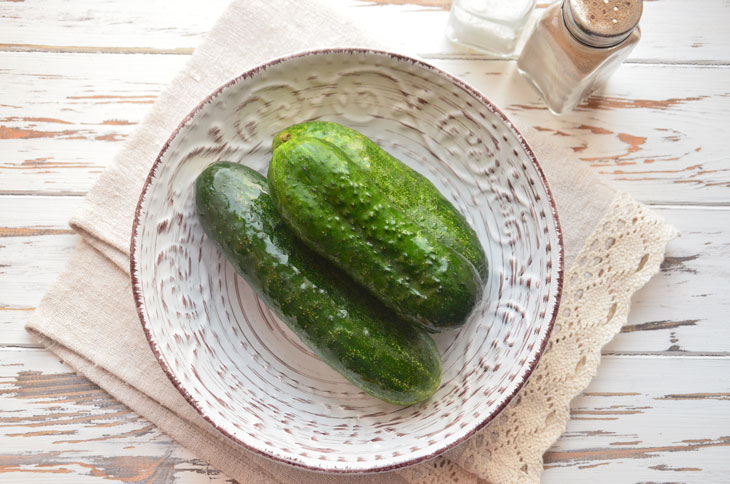 2. A vegetable peeler will come in handy – use it to remove the thin top layer of the peel. Be sure to check the cucumbers for bitterness.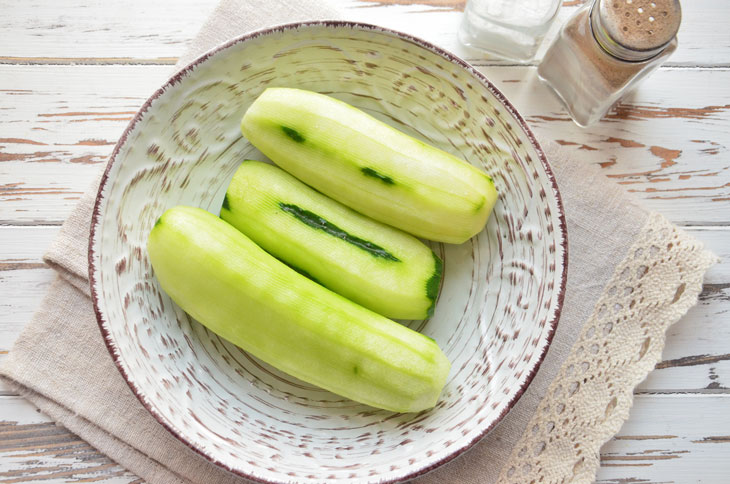 3. Now you need to cut the cucumbers – the shape of the cut is quite arbitrary. It can be bars or circles.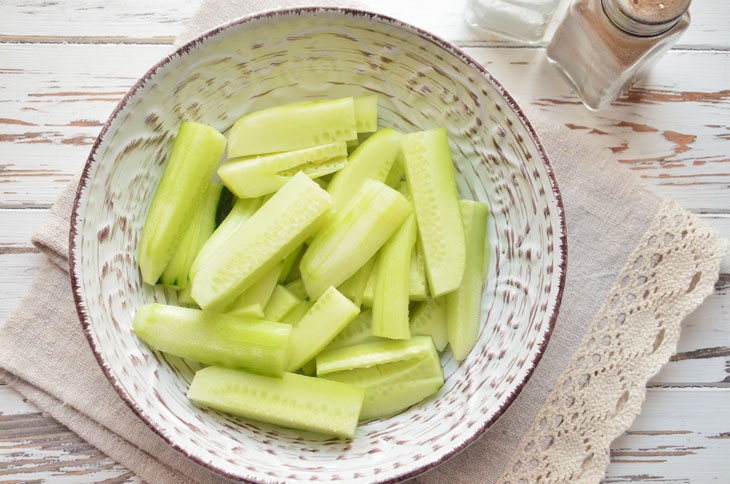 4. To make a spicy marinade, first mix liquid ingredients in a bowl – apple cider vinegar, soy sauce, vegetable oil. Finely chop the hot pepper, send it to the bowl along with chopped garlic and sugar, stir.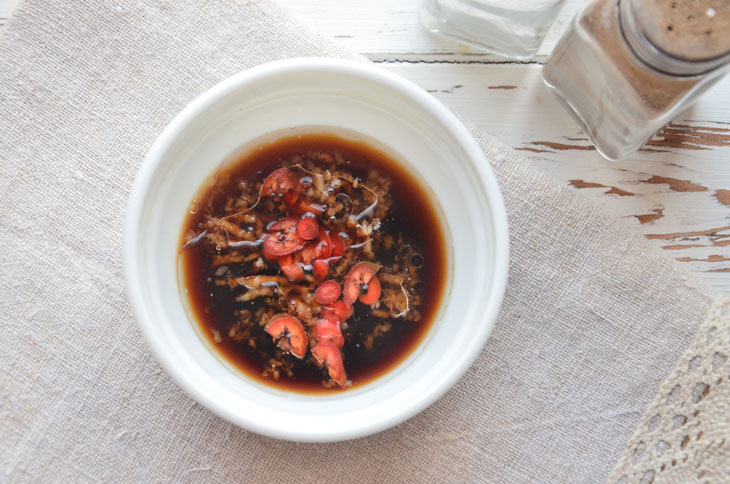 5. Pour the chopped cucumbers with the resulting marinade, stir for a couple of minutes, then transfer a small portion to a tasting saucer.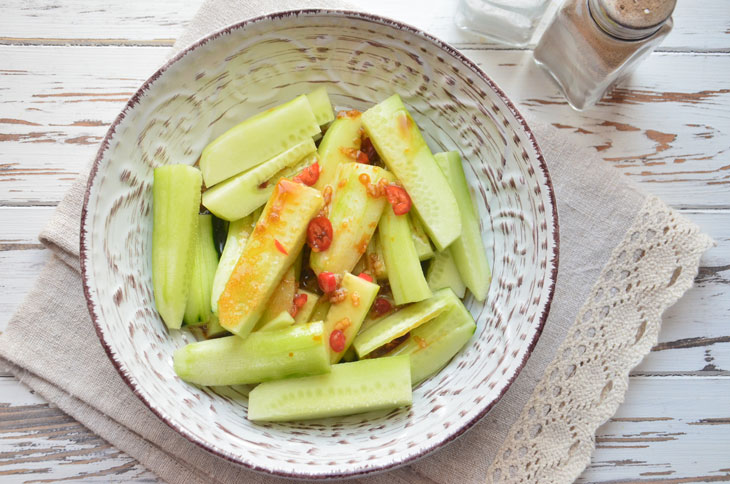 6. Cover the rest with a lid and send to a cool place. Before serving, you can decorate a portion of the appetizer with fresh parsley and green onions.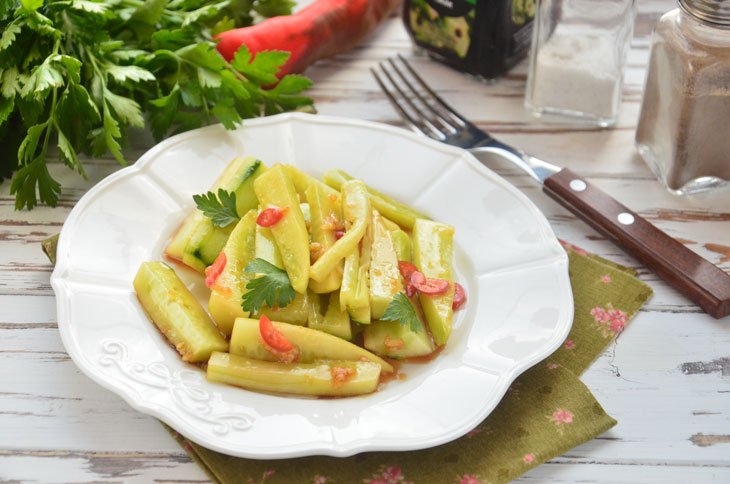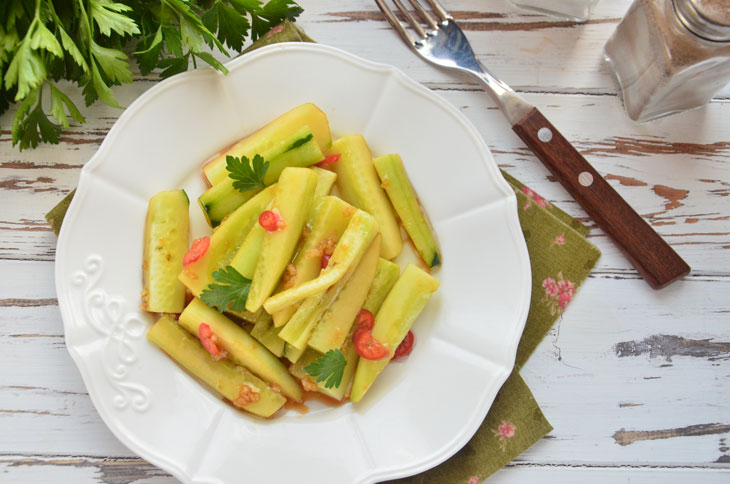 Enjoy your meal!