Chicken cutlets with cottage cheese are incredibly juicy, and their ease of preparation is an added bonus. Thus, cutlets can become one of the most popular dishes on the daily menu. If you take ready-made minced meat, it can take literally half an hour to cook cutlets. Both a low-fat fillet product and a fatter one are suitable – here you need to focus on your own preferences.
Ingredients:
Cottage cheese – 150 g.
Fillet minced meat – 300 g.
Bulb – 1 pc.
Oil for frying – 3 tbsp. l.
Salt – 3 pinches.
Spices – 3 pinches.
Chicken egg – 1 pc.
Cooking time: 30 minutes. Servings Per Container: 5-6.
Cooking:
1. It is convenient to use a blender with a bowl to prepare minced meat with cottage cheese. Send fresh granular cottage cheese into it.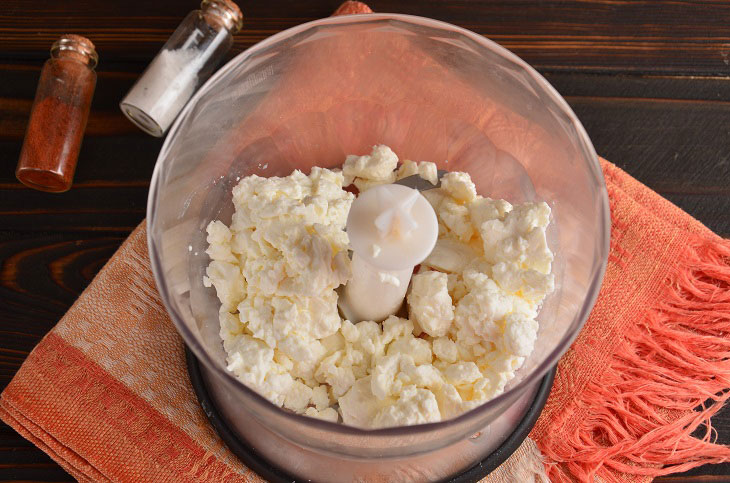 2. Crack a fresh chicken egg into the bowl. You can replace them with quail in the amount of 4-5 pieces.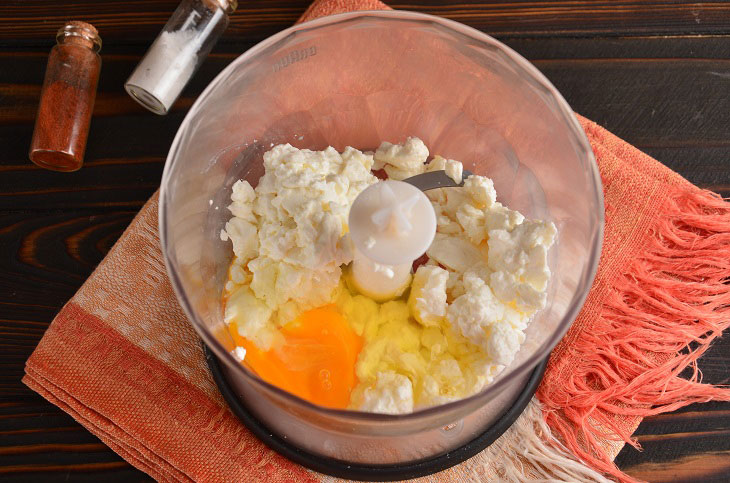 3. Cut the peeled onion into 3-4 parts and send it to the bowl.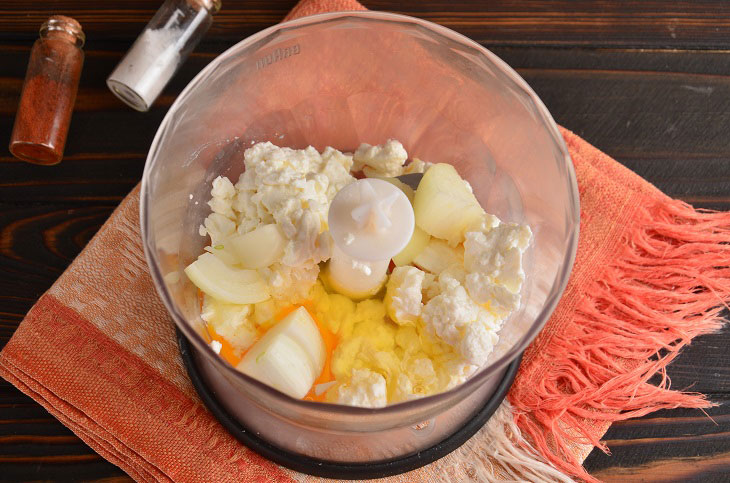 4. Close the blender tightly with a lid and grind the products in it at high speed for two minutes.
5. Transfer the homogeneous curd mass with egg and onion to a bowl with fillet (or more fatty chicken mince).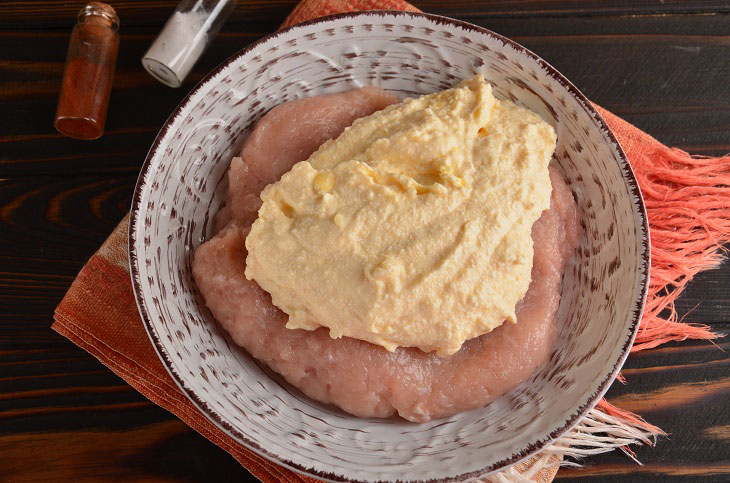 6. Salt the minced meat to taste and add spices – a mixture of spices for cutlets, ground black pepper, ground coriander is ideal.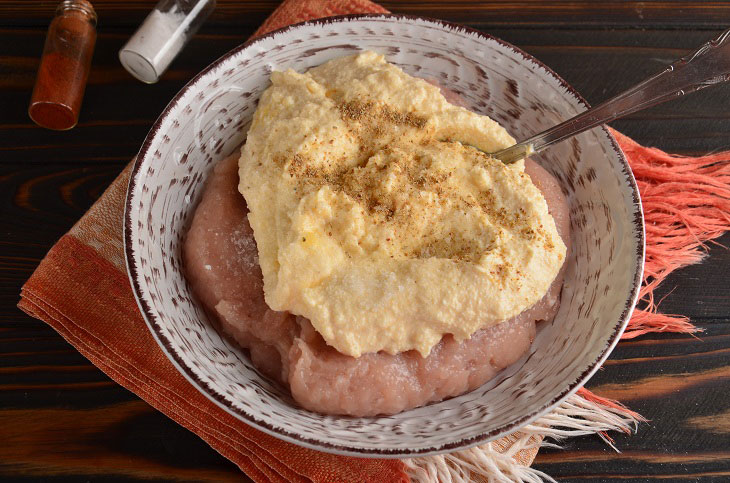 7. Knead the minced meat with a large spoon until it becomes completely homogeneous.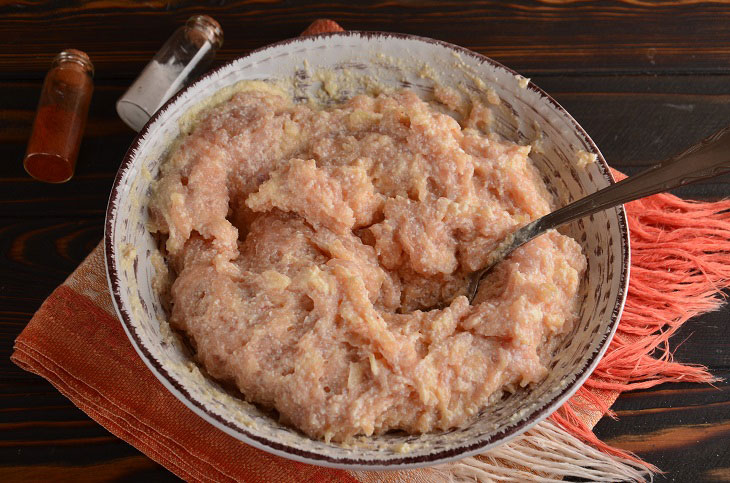 8. In hot refined oil, fry the cutlets over low heat for 4 minutes. By the way, it is better to sculpt them with wet hands.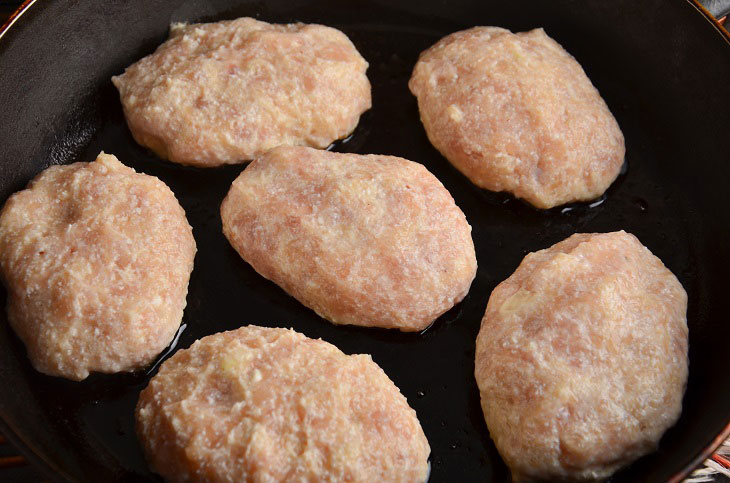 9. Turn the cutlets over with a spatula to the other side and fry for another minute 3. You can cover the pan with a lid.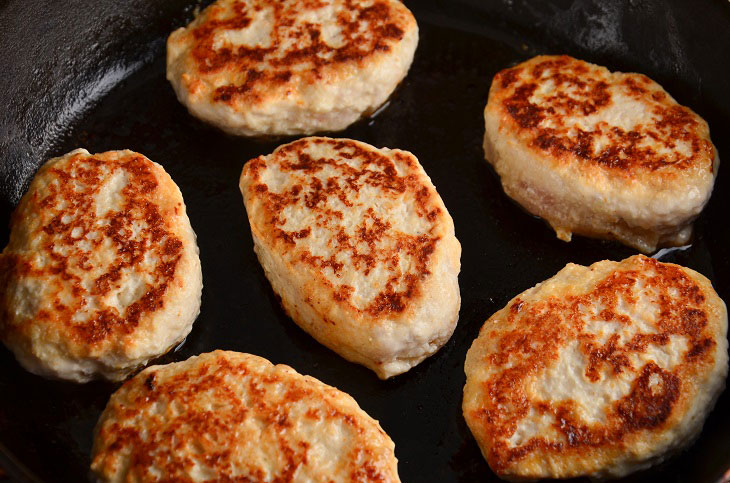 The most juicy cutlets are hot, so it is better to serve them immediately – with vegetable slices, salad, side dish.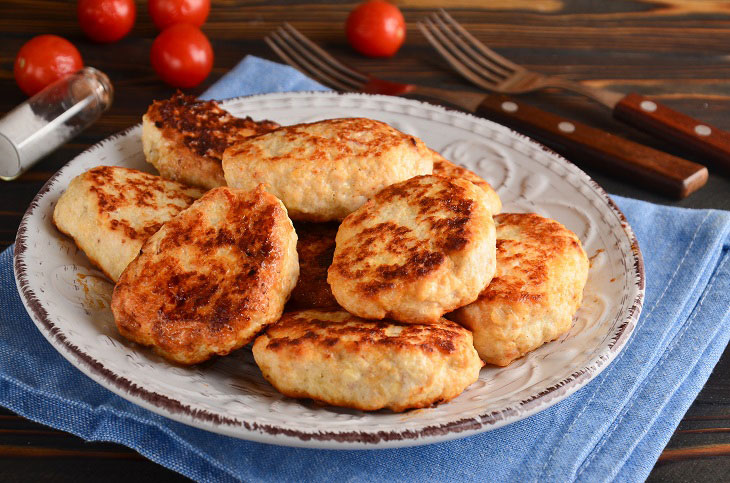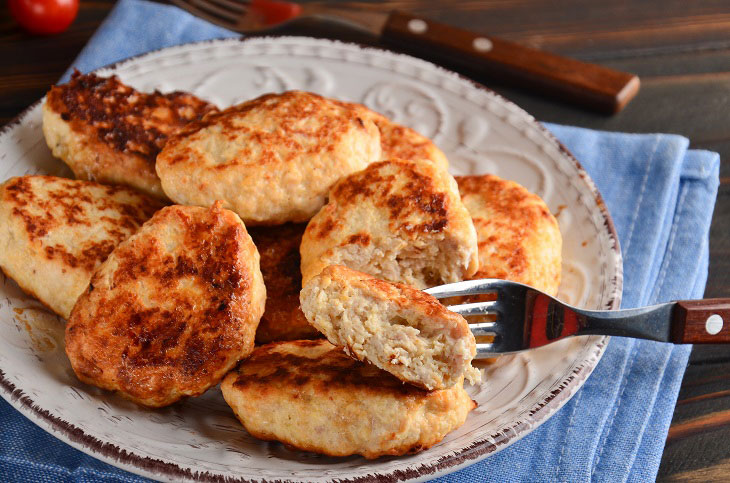 Enjoy your meal!