Belarusian draniki with meat – a delicious potato dish with minced meat. Traditional Belarusian treats are always prepared in restaurants and cafes, always served hot, supplemented with delicious sour cream – a classic sauce for potato pancakes.
It's easy to make them at home too. Mince use pork or pork and beef. When roasted, the minced meat will give off flavor and juice to the potatoes and the dish will turn out to be very tasty. Belarusian cuisine is famous for its recipes, the dishes are always hearty and nutritious, and potato pancakes are the same. Fry them in your kitchen, treat all your family and friends with an original dish.
Ingredients:
Potatoes – 350-400 g.
Onion – 80 g.
Minced meat – 200-250 g.
Chicken eggs, large – 1 pc.
Wheat flour – 2 tbsp. l.
Vegetable oil – 40 g.
Salt, black pepper – to taste.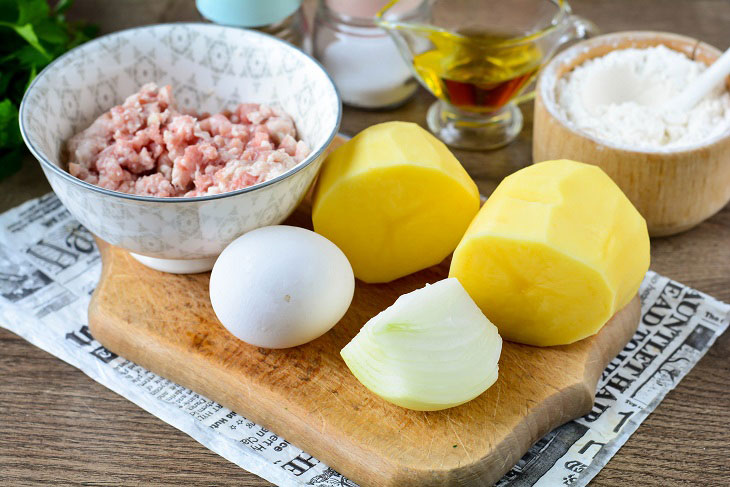 How to cook:
1. Rinse the peeled potatoes, put them on napkins – all drops of water will go away. Then grate the potatoes on a coarse grater, squeeze lightly, put in a deep bowl.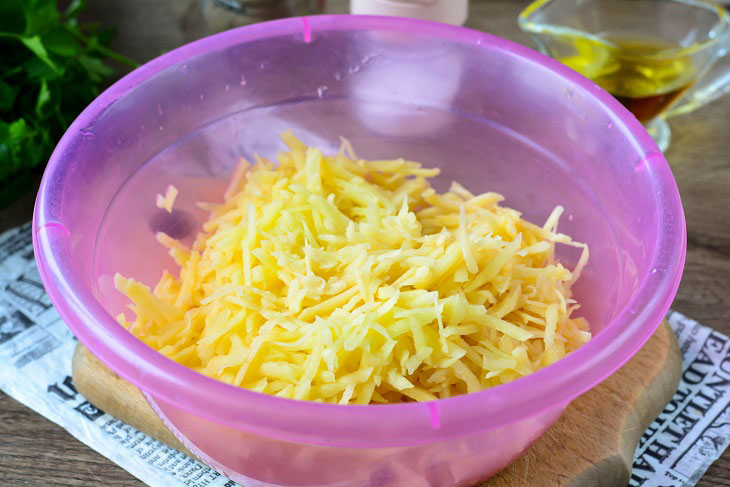 2. Cut the onion into small cubes, add it to the potatoes. Onions will add juiciness and tenderness to the dish.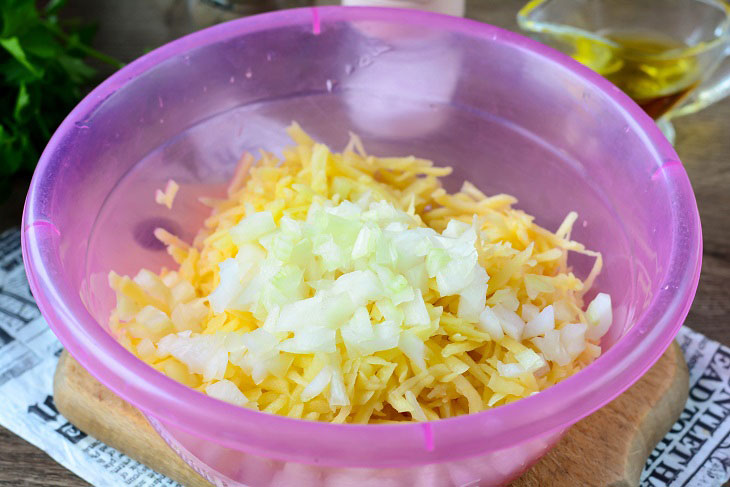 3. Beat in the chicken egg, salt and pepper, mix the vegetable mass.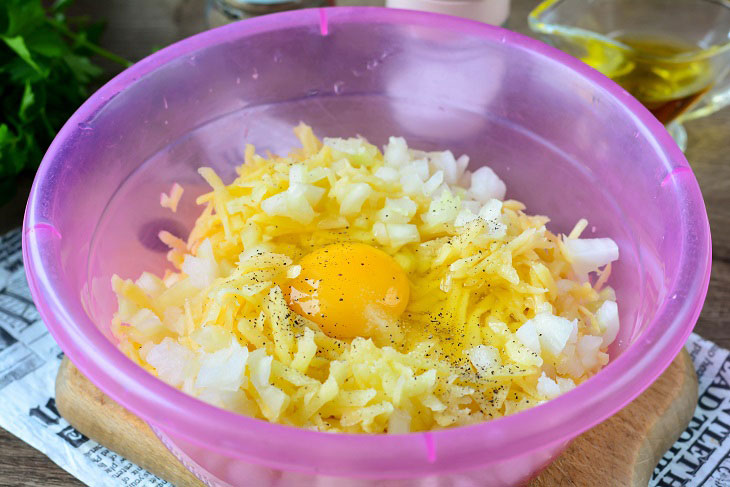 4. Pour a couple of tablespoons of wheat flour – so potato pancakes will not break. Mix all the ingredients until smooth, so that there are no lumps.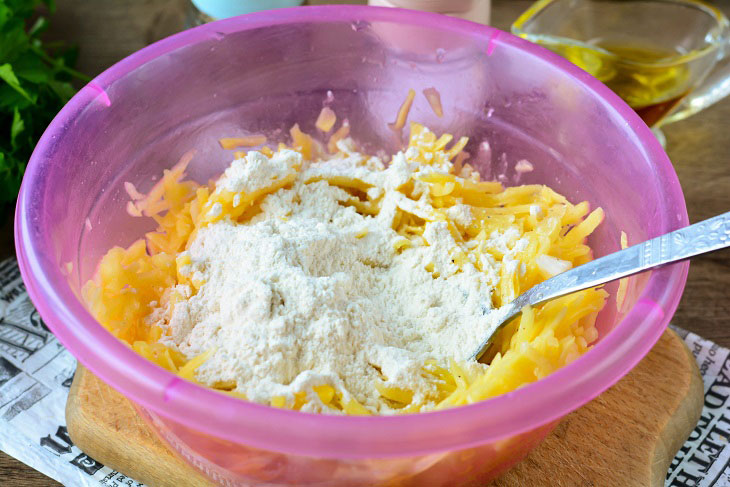 5. Heat vegetable oil in a frying pan, put 1 tablespoon of potato mass, press down to make small cakes.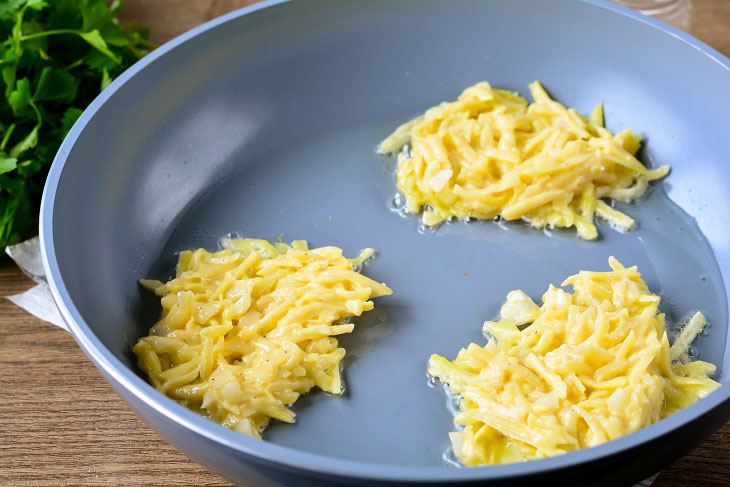 6. Put the minced meat on top of the potatoes, level them.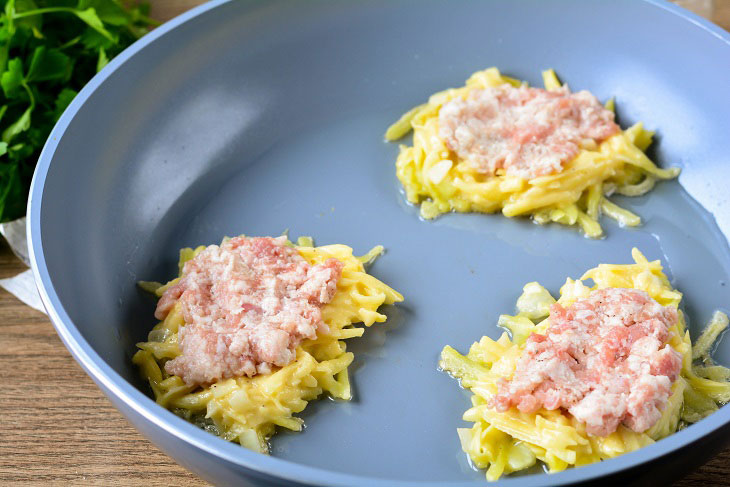 7. Put more potatoes on top of the minced meat and flatten a little, pressing down. Fry potato pancakes for 5-6 minutes.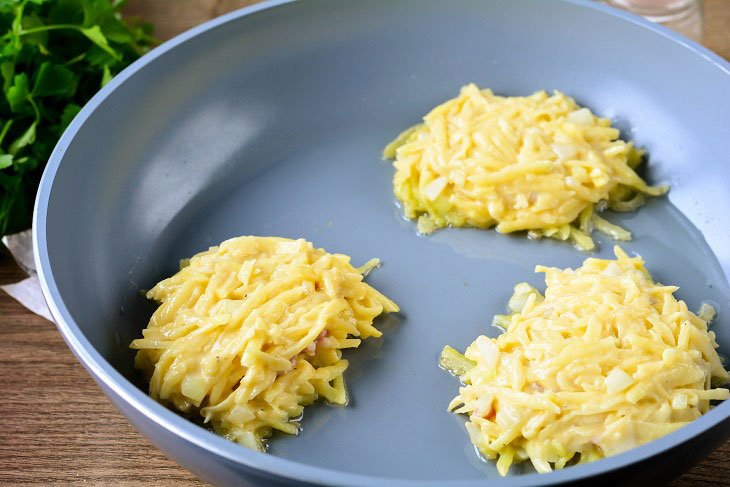 8. Then turn the pancakes over, they have become ruddy, cook on the reverse side for the same amount of time, covering the pan with a lid so that the minced meat inside is well fried.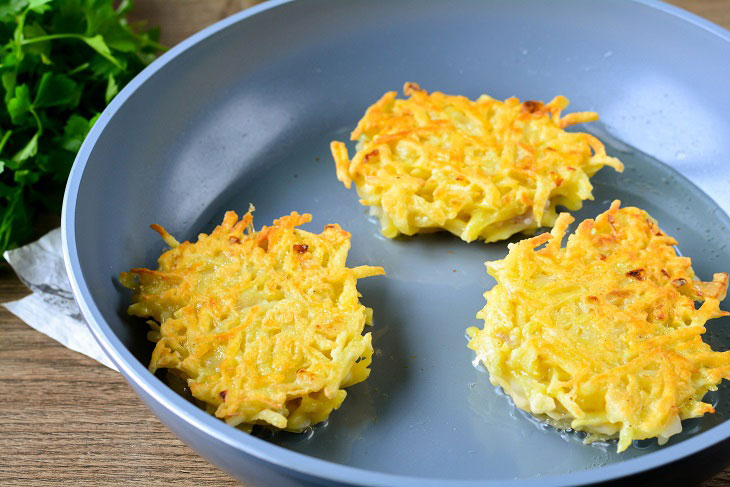 Serve the finished dish immediately to the table. Hot pancakes are very appetizing! Do not forget to serve sour cream to them, it will be very tasty.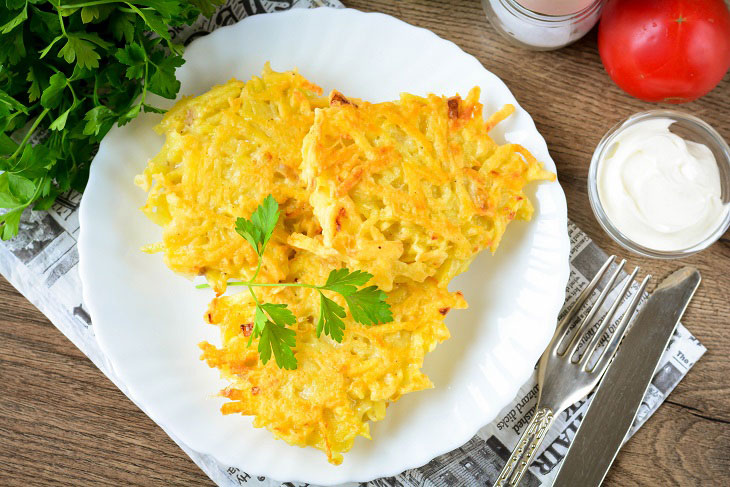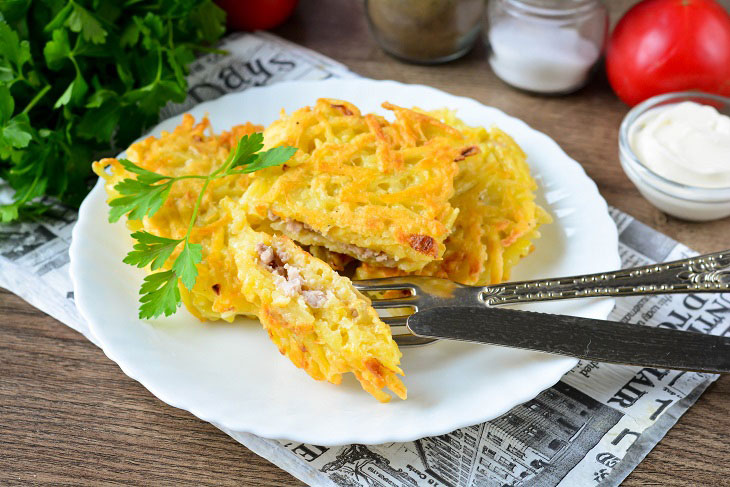 Bon appetit!